House
No painting or purchases this month. I am being indecisive about the dining room color and the beige-gray looks nice in the summer light.  I did paint a yellow sofa table with leftover cream paint, but It is still kind of ugly and pointless. At least it no longer clashes with the wall.  We really need some furniture for our huge, empty deck, but have yet to get any.  Cheap outdoor furniture is soooo bad, and the nice stuff is way out of our budget ($6000 for a loveseat, sofa, and table set. Made out of plastic wicker. From Costco!) Do you know of any good places to look?
(Enjoying the last rays of sun on the longest day of the year.)
Some garden sage added to the wreath.
We've had a lot of rain which has led to some cozy meals, like penne vodka with Italian braided bread.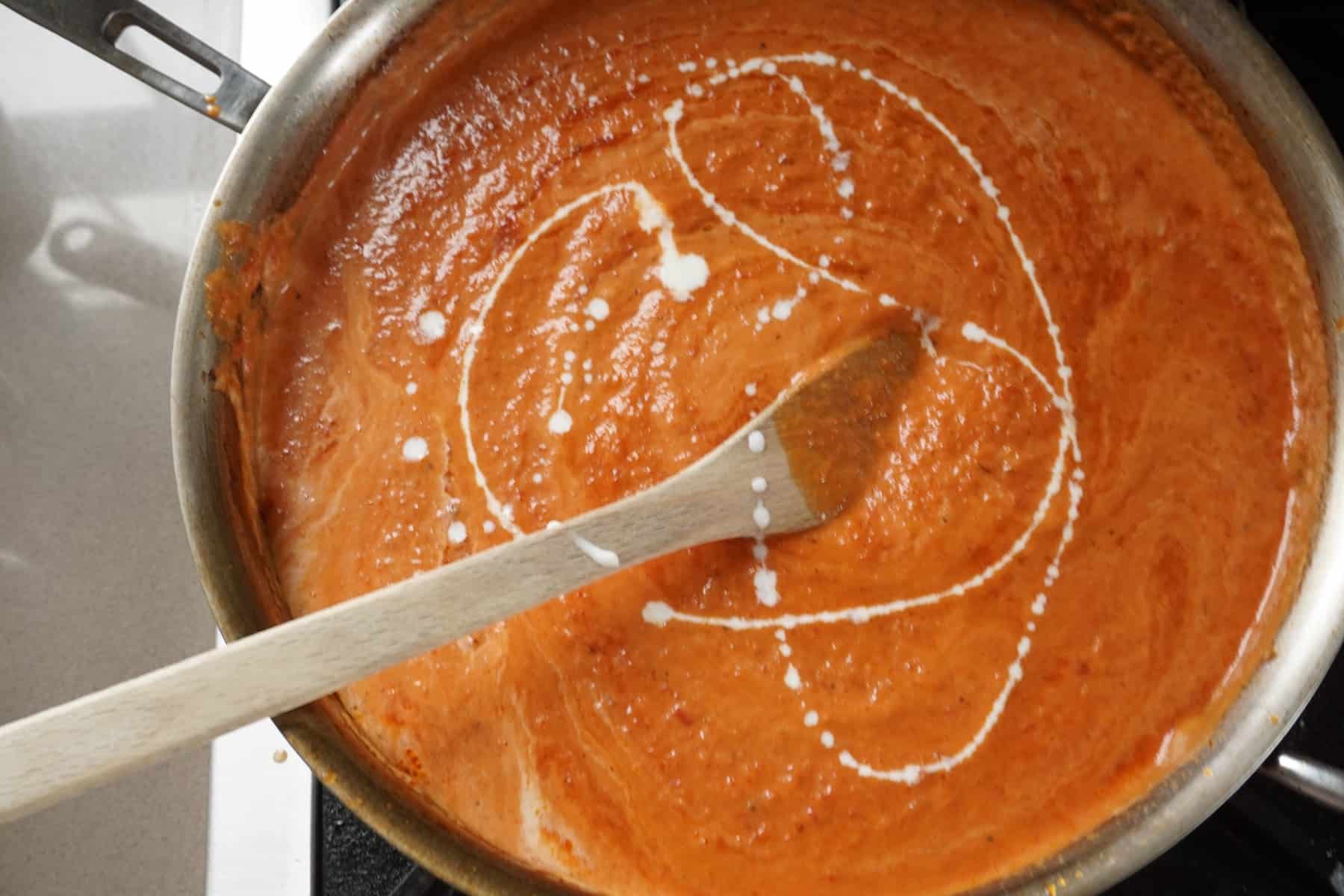 Hot weather has returned with a vengeance so that's over.
At least I finished my Fourth of July decorating yesterday.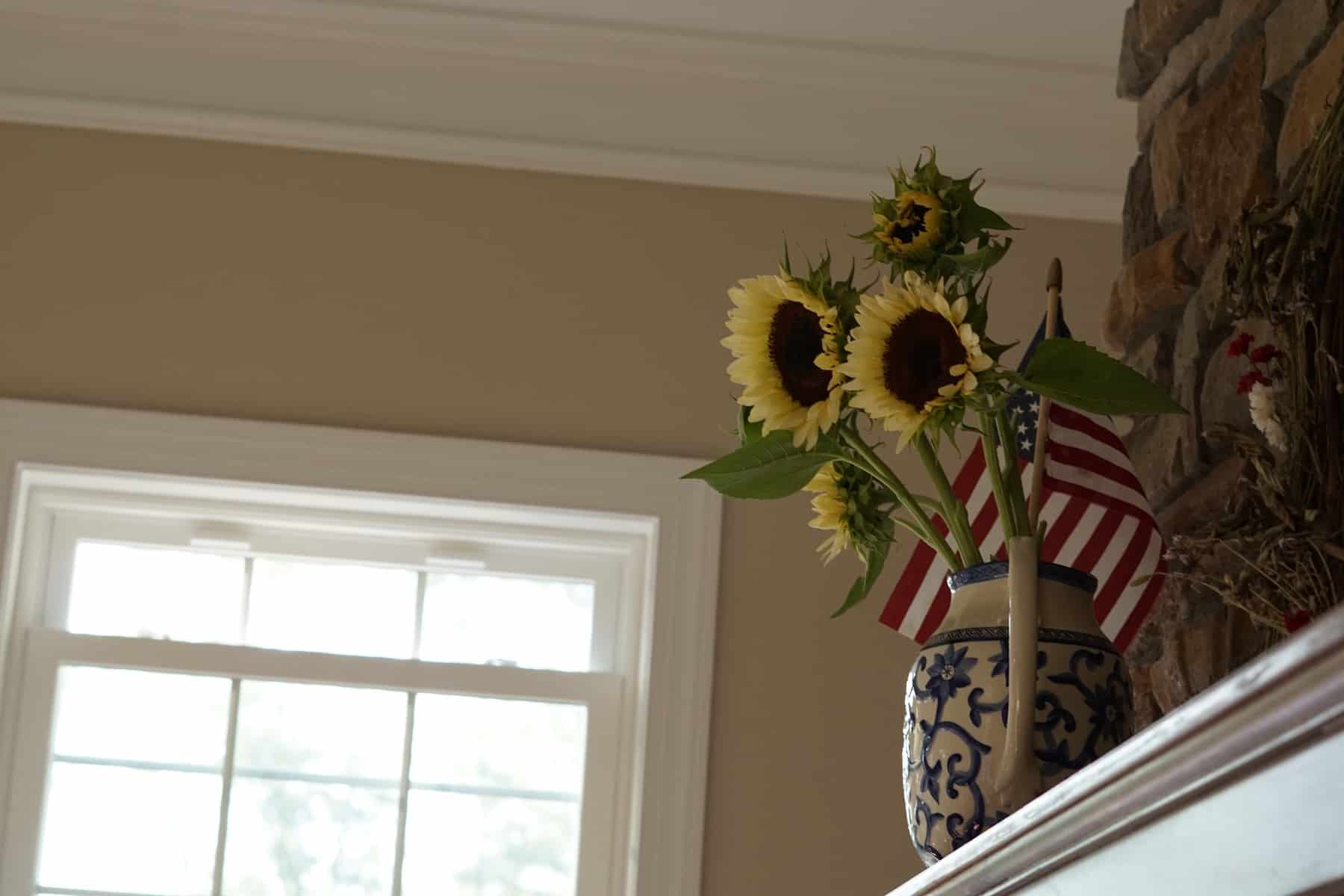 Yep.  That's it.
Garden
We have cut the first few dozen zinnias and sunflowers. I planted White Nite to harvest first and they were ready in a little over 60 days. My zinnias are tequila lime, senora, and a Benarys giant mix. Dahlias are coming in too. I was hoping to have a ripe tomato by July 1, but it didn't happen. Well I had cherry tomatoes, but that doesn't count. And two early girls, which are barely full sized. I want a real one! Late tomatoes are in, and I am planning my fall garden.
(See all the roots that grow in a jar of water in a week or two?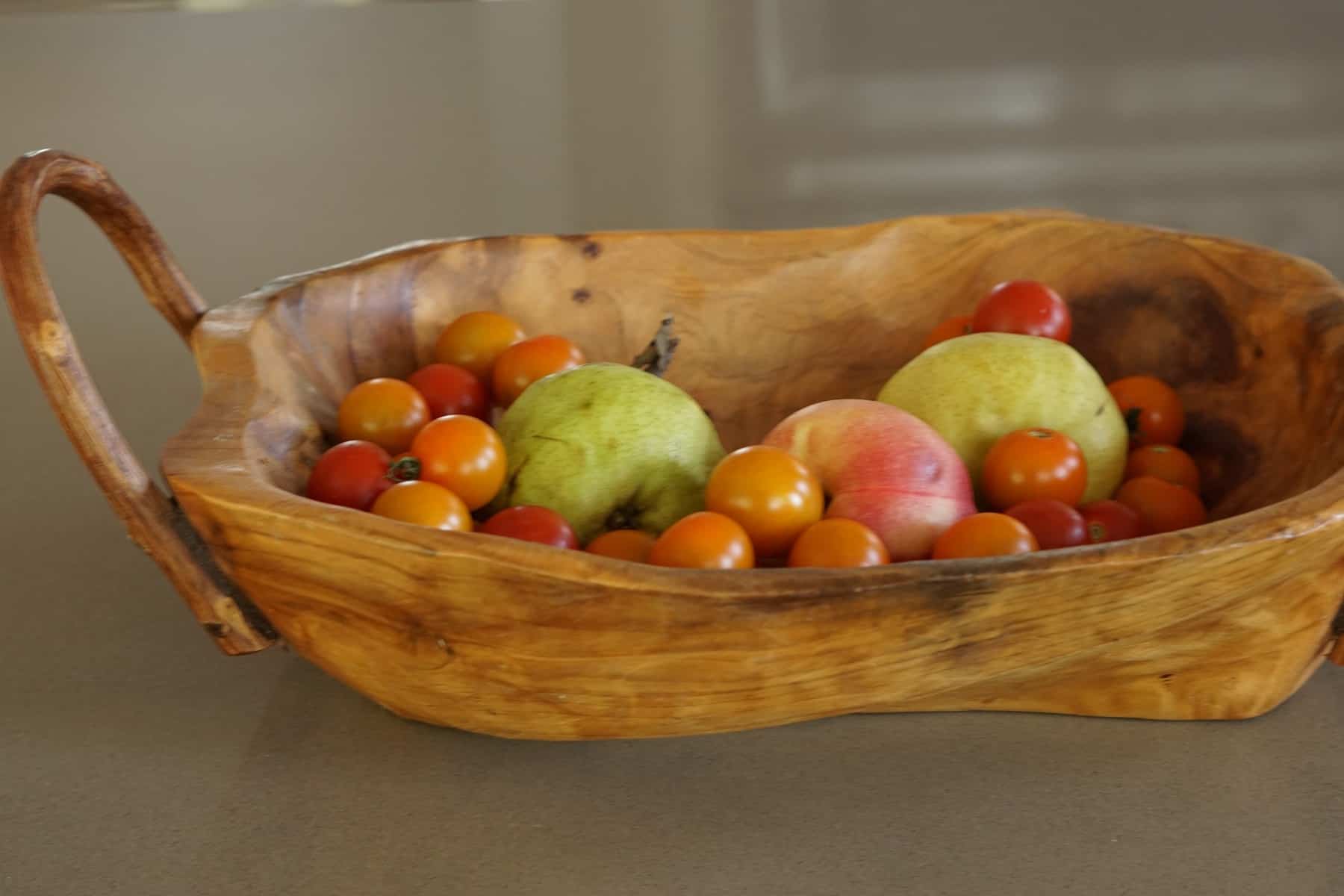 (Red Norland potatoes and the first batch of one million cherry tomatoes.)
Family
The kids are out of school and had a week of vacation bible school, which is now over as well. I like having them home and not doing the daily school rush. I also like to fulfill my homeschooler fantasies. Maddie, at 6, loves workbooks and has been working through Singapore Math. Camilla does not like workbooks or reading. She turned five last month. We do no workbooks and are gently working on the reading. I would love to have her reading by kindergarten. But maybe that is not realistic and I wonder if I'm doing more harm than good.
Afternoons have settled into a comfortable pattern. We eat lunch around noon and then Ellie goes down for a nap. The kids and I head down to the yard off the back deck for some pool time.  (The pool is a nine ft wide water trough and is sort of perfect of their age.  It is chlorinated and they can swim in it but still stand comfortably.)  It is not near the garden or barn or anything that requires any work. I am forced sit and watch them to make sure they are safe. So all I can do is sit and read, getting in the pool to cool off as needed. It is delightful. After the pool time, we have wet hair and are tired.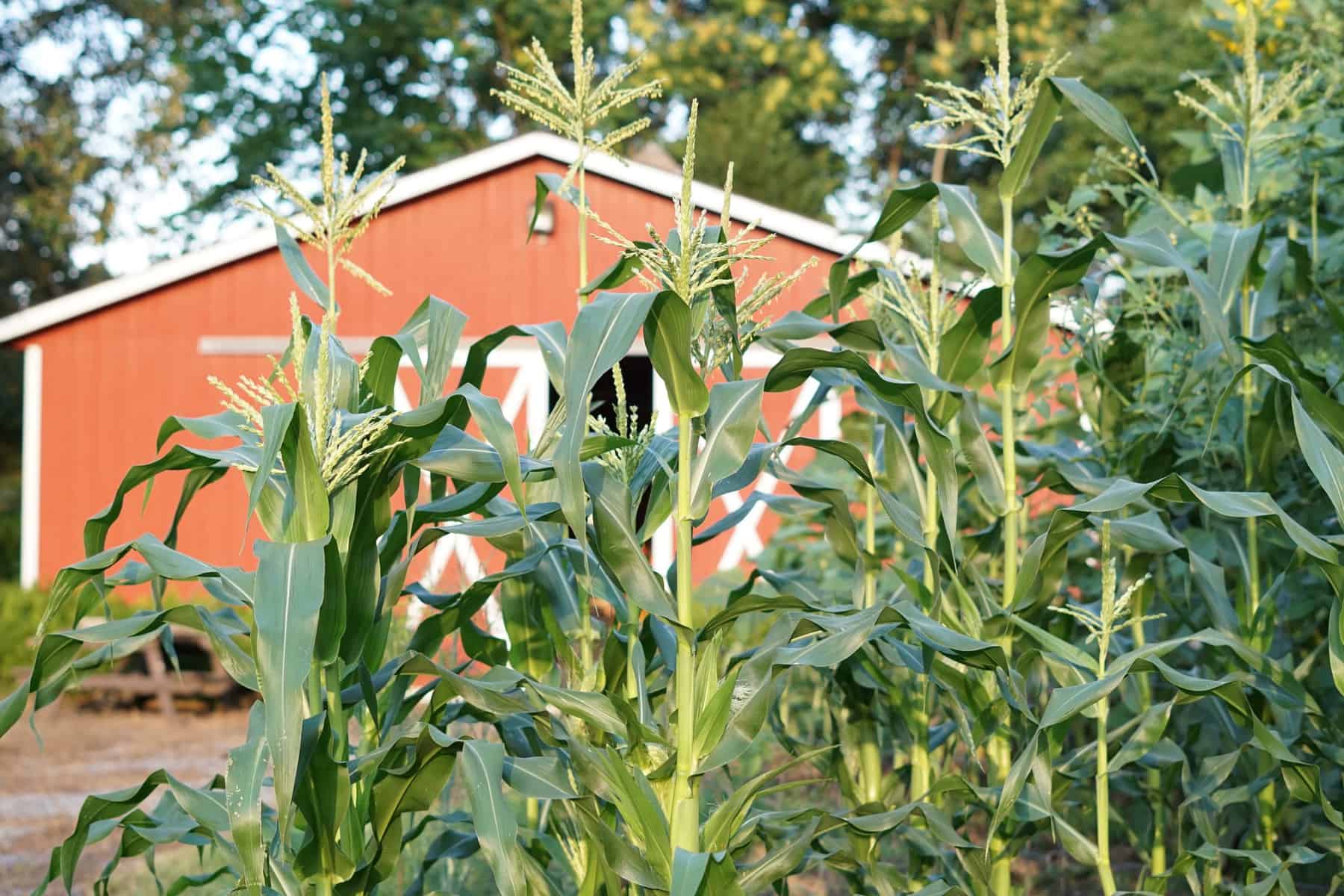 Looking forward to July!