This is a collection of resources for bakers who need an overview of beginning baking techniques, tips, and tools.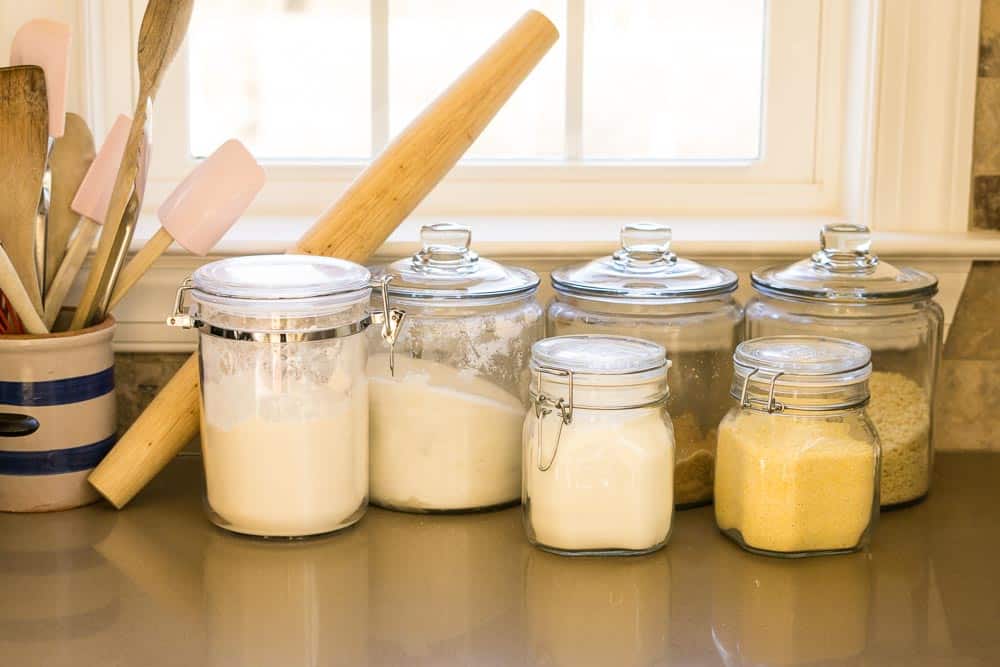 How to Follow a Baking Recipe
Make sure you read over the recipe before you begin, double checking you have all the ingredients in the amount needed. Unlike cooking, you can't easily make substitutions as you go.
Many baking resources for beginners will make a big deal amount measuring flour. They say it should be spooned into a measuring cup and then leveled off with a butter knife. This is a big and messy production. I simply scoop gently and level off, being careful not to pack the flour down. It works fine. There is no need to overthink this.
Bread baking
I have a more in-depth post specifically on bread baking for beginners, but I'll go over some basics here as well.
Most bread recipes will call for a range of liquid instead of a specific amount. This is because someone following the same recipe can end up with dough that is different levels of dryness. It depends on how you measure your flour, the humidity in your home, and other factors. Always start with the least amount of water and add the rest a little bit at a time if necessary.
If you are using your bread machine to start a bread recipe, you can't just dump the ingredients in and walk away. You'll need to make sure everything is incorporated. A few minutes into the mixing time, take a peek inside the machine and use a soft spatula to make sure all the ingredients are out of the corners and the dough is forming a ball. If it seems very dry, add water a teaspoon at a time until it comes together. If it seems wet, add flour a teaspoon at a time until it starts clearing the sides of the bucket. This simple check will solve 90% of bread dough problems.
Favorite Baking Tools:
Bread Machine: Anyone who plans on baking bread regularly should have a bread machine for kneading and rising the dough. Stand mixers like Kitchen Aid are not suited to the task and their motors will burn out trying to knead too much. This is the bread machine I have and I love it.
Dutch Oven: Any time I bake a round loaf I use my dutch oven. The lid helps create steam as the bread bakes, which helps create a crisp crust and lots of oven spring. I have this French clay one, which is lightweight and beautiful, but really anything with a tight lid will do.
Quality bakeware: My favorite bakeware for loaf pans, cookie sheets, and muffin tins is the GoldTouch brand from Williams Sonoma. It is not cheap, and I only have a few pieces, but I love them and feel that I get the most even browning when I use it.
Parchment paper: The brand is not particularly important, but I always look for precut sheets so they lay flat on the baking sheet. Knowing there is no real clean up makes any baking task more enjoyable.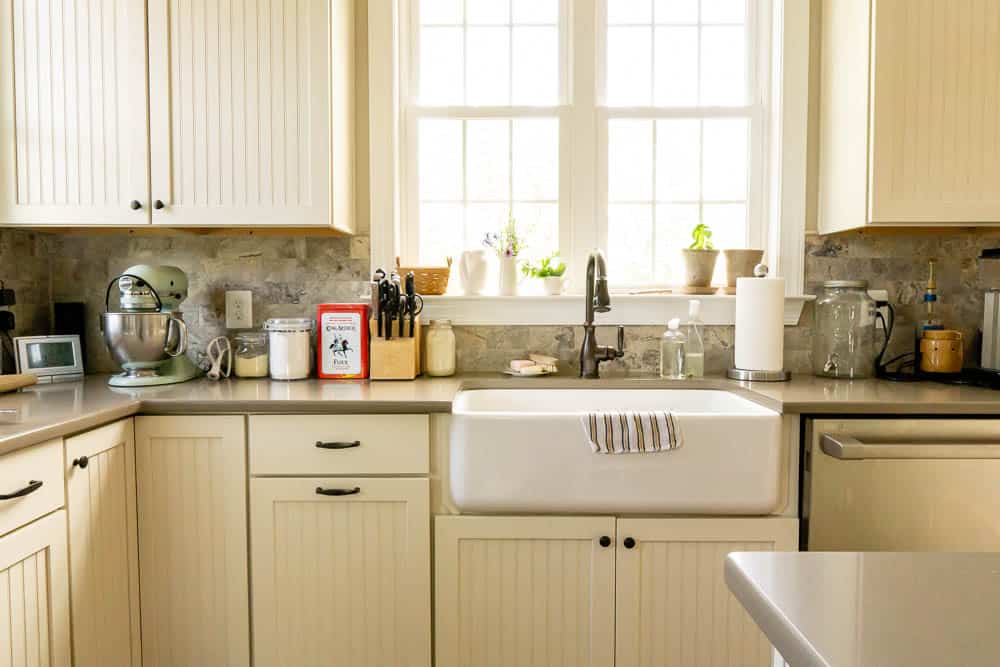 Ingredients I Love
King Arthur Brand Flour: I always, always, always use King Arthur Flour for everything. My local Walmart has it for a very good price. Make sure if a recipe calls for bread flour, you use bread flour. Any type of crusty or rustic bread will be greatly improved by bread flour. Something soft or fluffy will be best with all-purpose.
King Arthur bread flour is available through Prime Pantry at a good price with free shipping. You can save on your first order with this offer:
SAF Instant yeast: The only yeast I use is SAF instant yeast. It will save you money to buy it in bulk and you won't have to deal with annoying, half empty packets. Besides that, it is just very reliable and gives me a better result. Don't let the name "instant" fool you. It's not for quick results and will still take time for rising.
Boiled Cider: You will never regret having this on hand. It keeps for a year and you can make any spicy fall recipe at a moment's notice. It adds amazing apple cider flavor without watering down your recipe, and no hunting for fresh apple cider at the store. Here is the kind I use.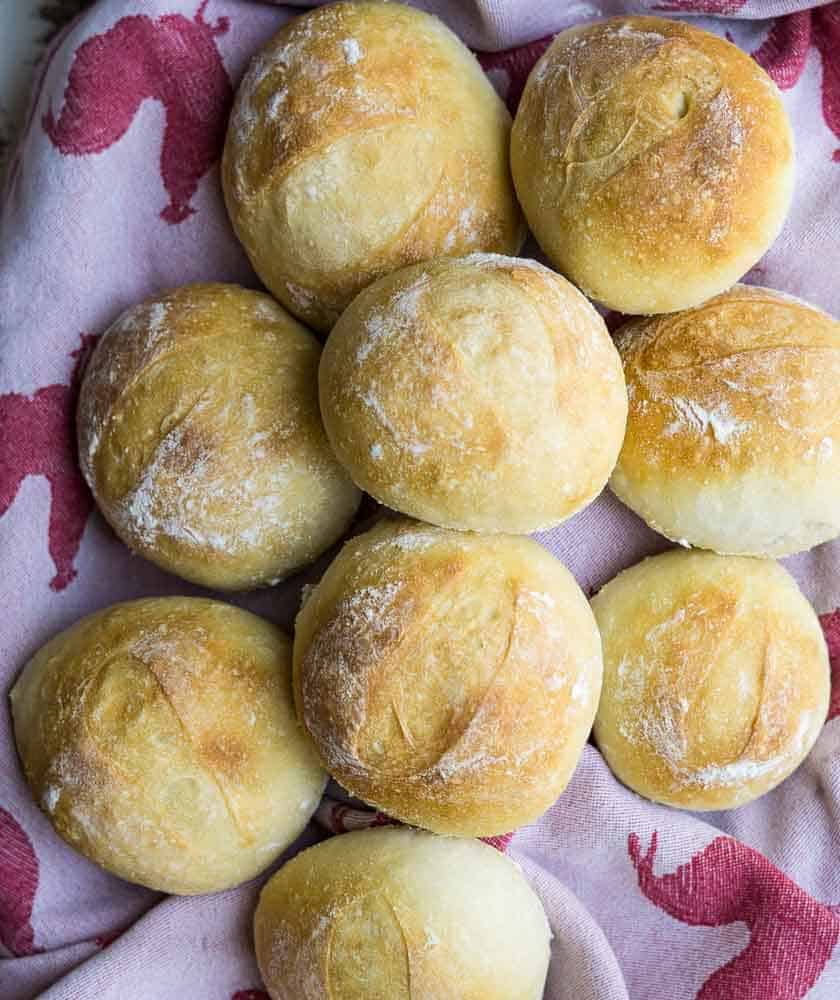 Baking Confidence
Sometimes too much information can be confusing. It makes it seem like this is all a very complicated process, when in reality, it's not. The best advice I can give you is to get started, and be confident.
If you can cook the most basic things, you can bake bread too. I promise.
Good Luck,
Katie