Cucumbers are one of the easiest veggies to grow at home. Give them something to climb, plenty of water, and warm summer days, and you'll have plenty of cukes all season.
But depending on what you want your cucumbers for (crisp pickles? sliced up in salads?), you'll need to know what kind to plant.
Here are some of the best.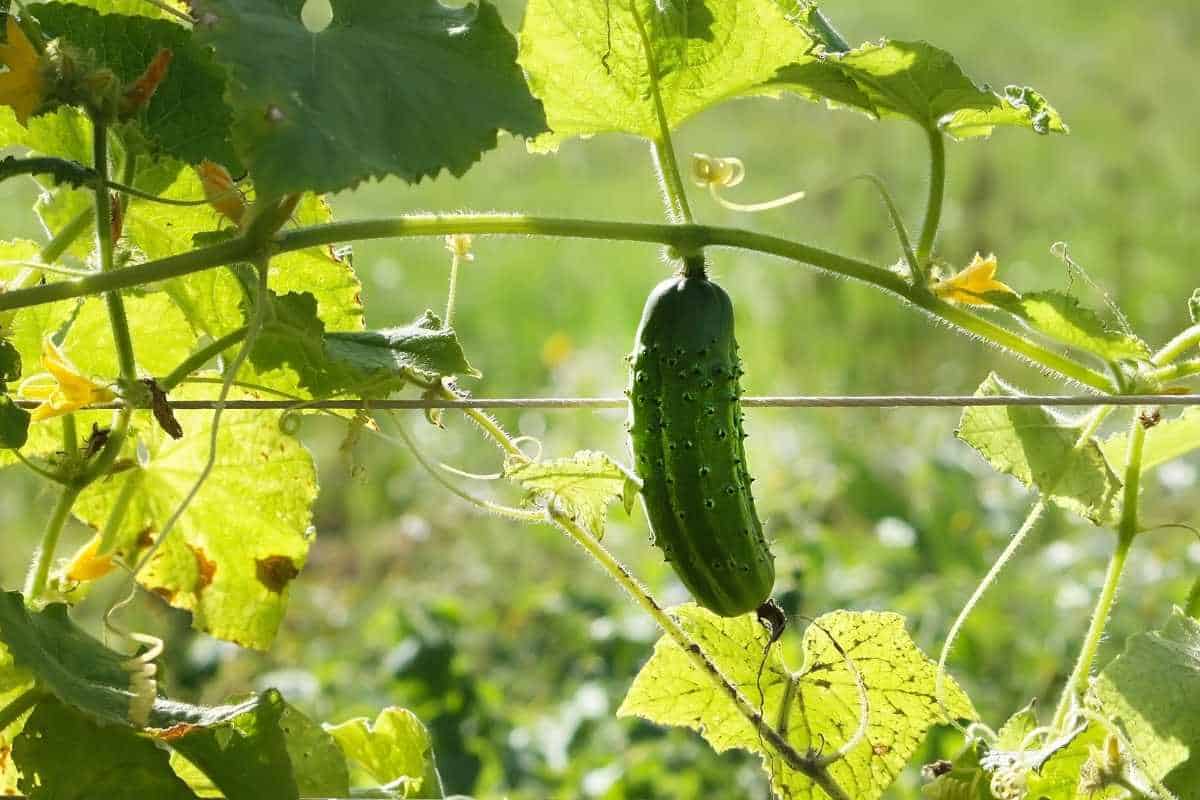 Recommended cucumber varieties for home gardeners
Need the quick version? Supremo Cucumber is a dual-purpose cucumber that can be picked very young and eaten fresh, or grown a bit larger for pickling. My favorite pickling cucumber is Homemade Pickles and our favorite cuke for eating raw is Sweet Success.
However, when you're just getting started, pick two of each major type and experiment. The best way to know what does best in your climate and tastes the best to you is just to try.
The Best Slicing Cucumbers
These varieties tend to have deep green skin, crisp flesh, and thicker skin. They are best picked young
Diva
The 'Diva' cucumber is a six to eight-inch-long hybrid cultivar with thin, glossy skin. It's resistant to scab and tolerant of downy and powdery mildew. This is a popular variety and can be found in most seed suppliers.
Sweet Success Cucumber
If you're looking for a cucumber variety that is sweet and mild, then the "Sweet Success" cucumber is a great option. This variety is seedless, which makes it easier to care for and harvest. In addition, this cucumber tastes great and can withstand scab, mosaic virus, leaf spot, and powdery mildew.
To get the most out of your "Sweet Success" cucumbers, you should stake the vines and allow them to trail down. If they are allowed to sprawl along the ground, they will not produce as much fruit. All of the cucumber varieties listed in this article are from the Burpee seed catalog. So if you're looking for a delicious and dependable cucumber variety, be sure to try out "Sweet Success"!
Slice Master
Slicemaster cucumber is an All-American Selection that produces eight to ten-inch cucumbers. The cucumbers have dark green skin and are resistant to powdery mildew. This hybrid cultivar was developed by the University of New Hampshire and has been a favorite among home gardeners for years.
Marketmore 76
If you're looking for a dependable, disease-resistant cucumber variety to add to your garden, look no further than Marketmore 76. This heirloom cultivar has been around for decades and is still popular among home gardeners today.
Marketmore 76 fruits are eight to nine inches long and mature in just 67 days. They have a crisp crunch and sweet flavor, making them perfect for slicing.
Bush Champion
The Bush Champion is a high yielder. It produces fruit in just 60 days. All of the cucumbers are straight and bright green in color. The Bush Champion is resistant to mosaic virus and can be grown in a container or raised bed garden.
Note: this is a great choice for someone who doesn't want to deal with a trellis. The fruits grow on compact vines and can be grown right on the ground
Chinese Snake
The Chinese snake cucumber is a variety that can produce curved fruit. It is an ideal variety for those who are looking for one that resists the cucumber mosaic virus. These Armenian varieties are also known as "snake melons" and can grow very long, up to 19 inches. It's best to harvest them at 12 inches long, before they become too massive.
Tendergreen
When you are looking for a cucumber to grow in hot weather, tendergreen cucumbers are the best option. These plants will thrive when exposed to harsh conditions and they are very disease resistant.
Ashley
Ashley is an older variety that's still very popular. It was developed in the 1950s and is a great all-purpose cucumber. These cucumbers grow to be about eight inches long and have smooth, dark green skin. Ashley cucumbers are perfect for slicing and can also be pickled.
So there you have it! These are some of the best varieties of cucumbers to grow,
Pickling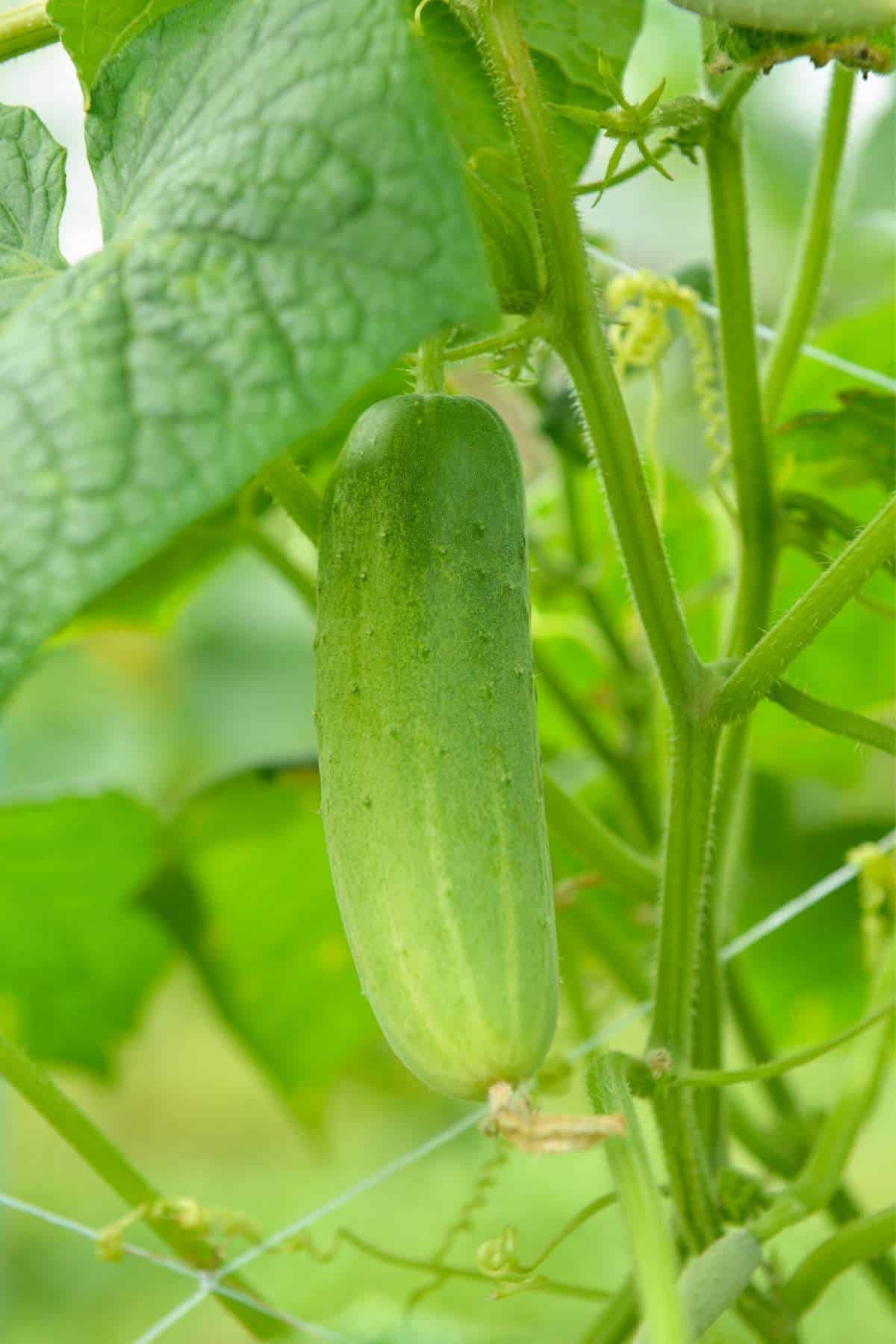 What makes something a pickling cucumber? A few things.
The shape. Pickling cucumbers tend to be shorter and more blocky, meaning a cucumber cut in half for pickle spears will fit in a jar.
The seeds. You'll notice pickling cucumbers have a small seed cavity and smaller seeds compared to slicing cucumbers. (However, if you let one become huge and overgrown it will large seeds too!)
The skin. This doesn't apply to you if you're growing your own cucumbers, but storebought slicing cucumbers are often waxed while pickling cucumbers won't be. Pickling cucumbers also have thinner skin.
Burpee Pickler
The Burpee Pickler is a hybrid cultivar that grows long, vigorous vines. The fruit of the Burpee Pickler is black-spined, medium green, and three to five inches in length. The fruits are ready for harvest in 53 days from planting time. Burpee Pickler can tolerate mosaic virus.
While it's not a true bush cucumber, it doesn't sprawl too much and does great in raised bed gardens.
Calypso
If you're looking for a high-yielding cucumber variety to plant in your garden, Calypso is a great option. This variety produces a lot of small, dark cucumbers that are perfect for pickling. The cucumbers are three to four inches in length and mature in 50 days.
Homemade Pickles
My favorite pickling cucumber! It has the classic look with white spines on a light green fruit. It's a great shape for making homemade dill pickles.
These cucumbers do best trellised.
National Pickling Cucumber
The National Pickling Cucumber is an heirloom variety that has been around for generations. This cucumber produces small, dark green cucumbers that are perfect for pickling. The fruits grow to be about four inches in length and mature in 50 days.
Bush Pickle
Bush Pickle is a hybrid cultivar with a bushy growth habit and plenty of fruit. Bush Pickle fruits are ready for harvest after 50 days, but they can also be harvested small a little earlier if you want.
The Bush Pickle grows equally well in garden soil or containers, making them a great choice when space is an issue.
Boston Pickling Cucumber
This is another cucumber variety that has been around for generations. The Boston Pickling Cucumber produces small, dark green cucumbers that are perfect for pickling. The fruits grow to be about four inches in length and mature in 50 days.
What about dual-purpose cucumbers?
You might be wondering if there's a cucumber variety that's good for pickling and is also good to eat raw. And yes, sort of.
Supremo cucumbers are marketed as being an all-purpose cuke, and they almost fit the bill. They have dark green skin, slender fruits, and a crisp texture. They are a little too long to be fit whole into a quart jar. And, for whatever reason, when we make dill pickles with them, we don't like them as much as batches made specifically with pickling cucumbers.
More specialty cucumbers
Armenian Cucumber: Long, thin, and bumpy. The skin is edible but often removed. Armenian cucumbers tend to be very productive and produce crisp fruits with a sweet taste.
Lemon Cucumbers: Shaped like a lemon (surprise!), these cucumbers have a slightly sour taste.
Persian Cucumber: These cucumbers have a delicate, crispy texture and sweet flavor. They are often used in salads and as a garnish.
Cucamelons: These cute little cucumbers look like watermelons, but they taste like…cucumbers! Cucamelons are great in salads or as a garnish.
So there you have it! These are some of the best varieties of cucumbers to grow at home, depending on your needs and preferences. Whether you're looking for a newer high-yielding cucumber or an heirloom variety that has been around for generations, we've got you covered.