This winter has been long, with hardly any snow, lots of cold rain, and never ending wind.
But this weekend, the garden began! Twenty eight blackberry and raspberry plants got planted on Saturday, and this week 150 onion plants and a 20 foot row of potatoes, a few broccoli and cilantro plants and the first planting of peas. Tomorrow some lettuce seedlings go out, and sweet peas and dill will be seeded. This is exciting.
And so is the arrival of this: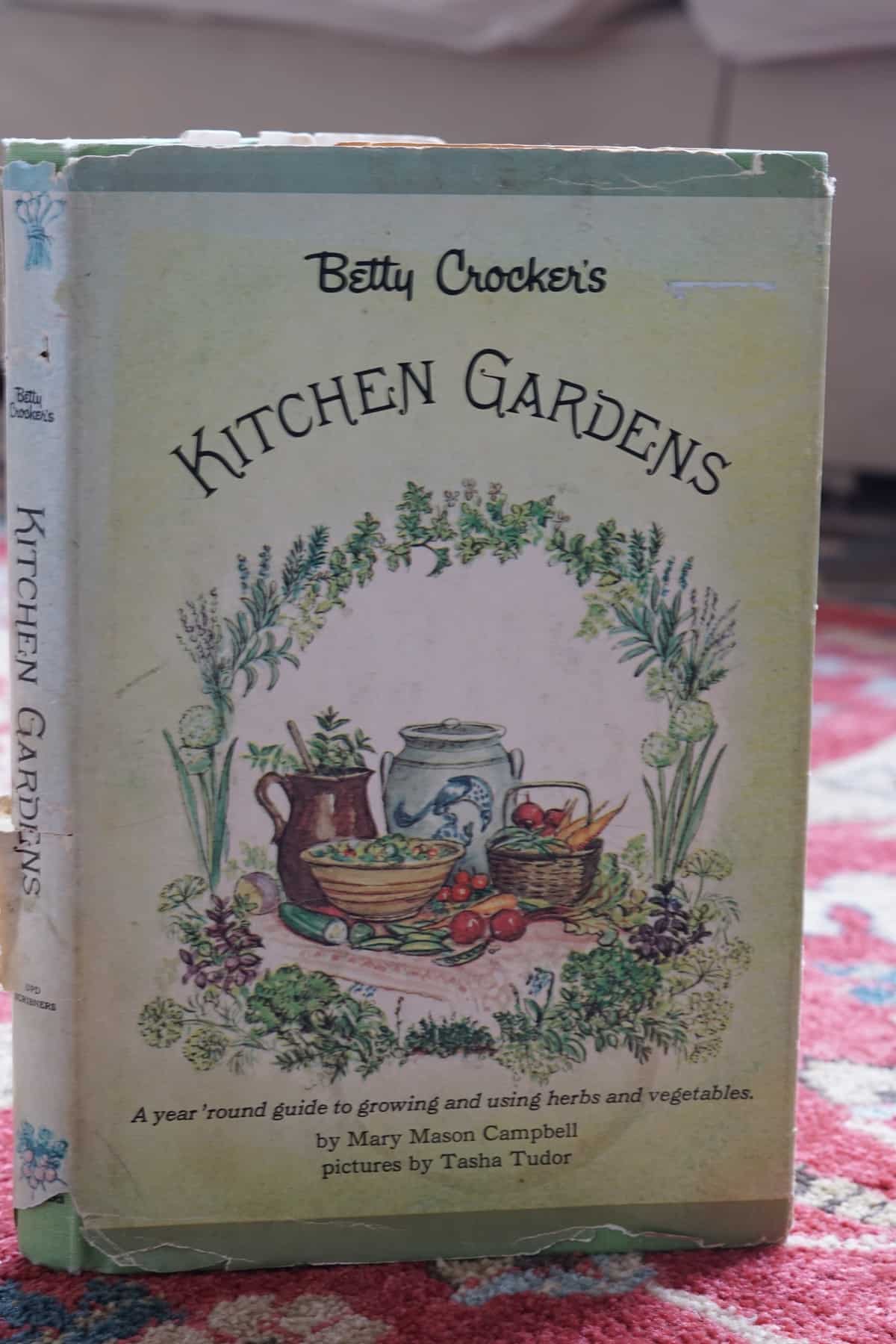 I have wanted this book for a long, long time. I finally ordered it as a gift for my sister in law. I decided to keep it. I suppose that is terrible of me.
There are chapters on planning the garden, preparing the garden area, and harvesting. Then, as most gardening books do, it delves into individual plants. First a second on herbs (quite a bit of space is devoted to this, much more than most modern gardening books), and then vegetables. The vegetables are divided into "favorites", ones that anyone can grow, even in containers, and then "elbowroom vegetables", for people with larger plots. There is a section for kids gardening, including sample plans, and finally a chapter on using your harvest, with ideas for herb mixes, vinegars, and teas.
I must be approaching old age because all of my favorite housewifey books are out of print. (The Mothers Almanac, How to Live on Almost Nothing and Have Plenty, Taste of Home Best Loved Recipes). Some of them I've gotten from the library, decided I had to own, and ordered used copies of. This book reminds me of them. It is practical and beautiful. I love sketched illustrations in gardening and homemaking books. You can imagine the scene belongs to you, in a way a photograph would never let you.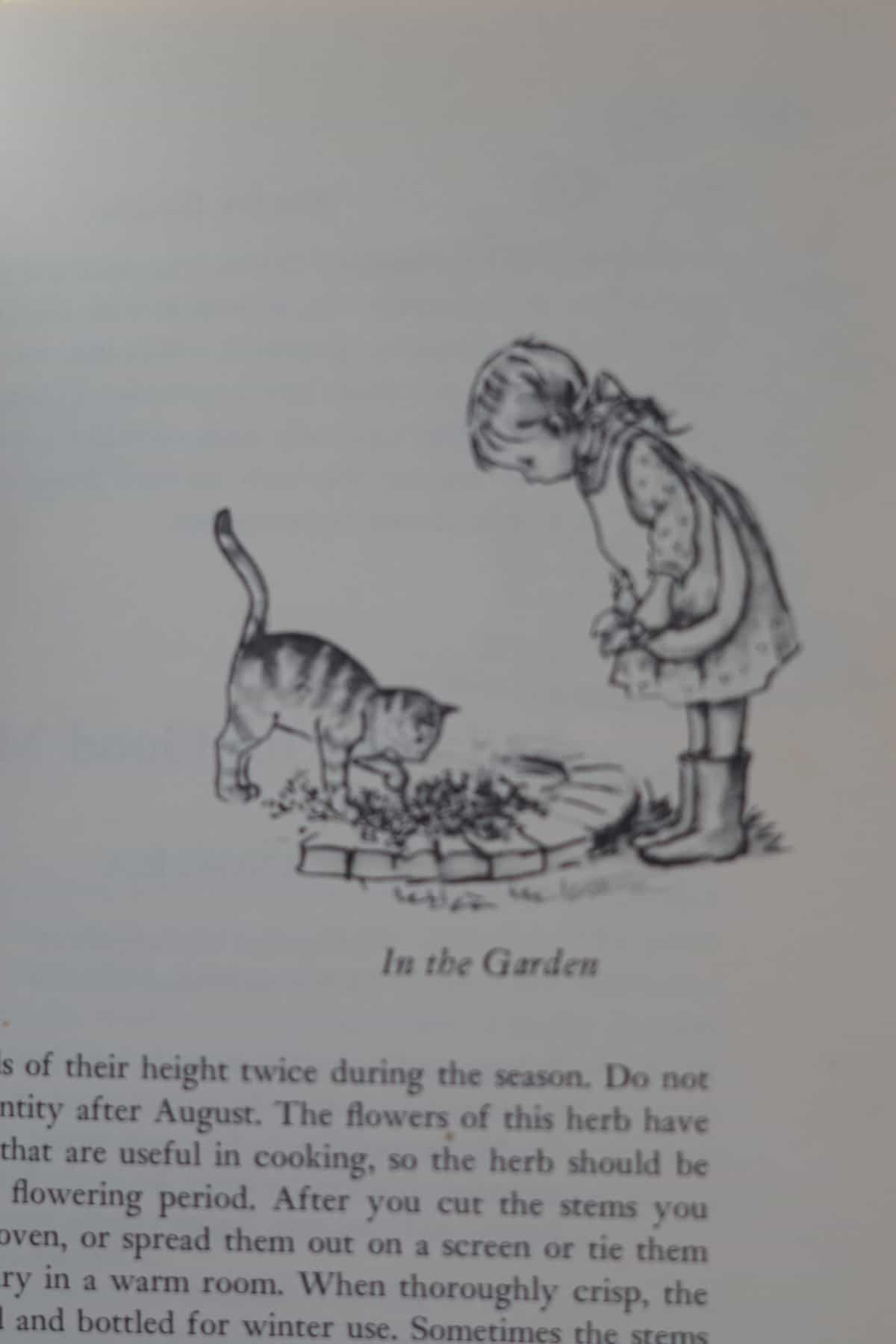 I love how someone has circled the name of some of the herbs. I just imagine some now-grandmother, then-young woman, going through this very copy. She was not interested in lovage, salad burnet, or watercress. (Is anyone?) She starred the line about corn being an attractive ornamental in the back of the garden, and that really is true. It just looks right, and very American .
There is a faint round mark from a mug of coffee or tea, and I am drifting into maudlin territory here, imagining her setting down her cup to attend to a little child. It's just a book. And funnily enough, a book only ends up on the secondhand market because someone doesn't want it! So I am being ridiculous.
If you are interested in gardening and like Tasha Tudor, I know you won't be disappointed if you are able to find a used copy.