The best thing about deep frying is that it can turn anything, from a humble piece of chicken to the world's most hated vegetable, into a delicious treat. Not sure what to do with an ingredient? Batter it, fry it in hot oil, and dip it in ranch. It's pretty much guaranteed to be delicious.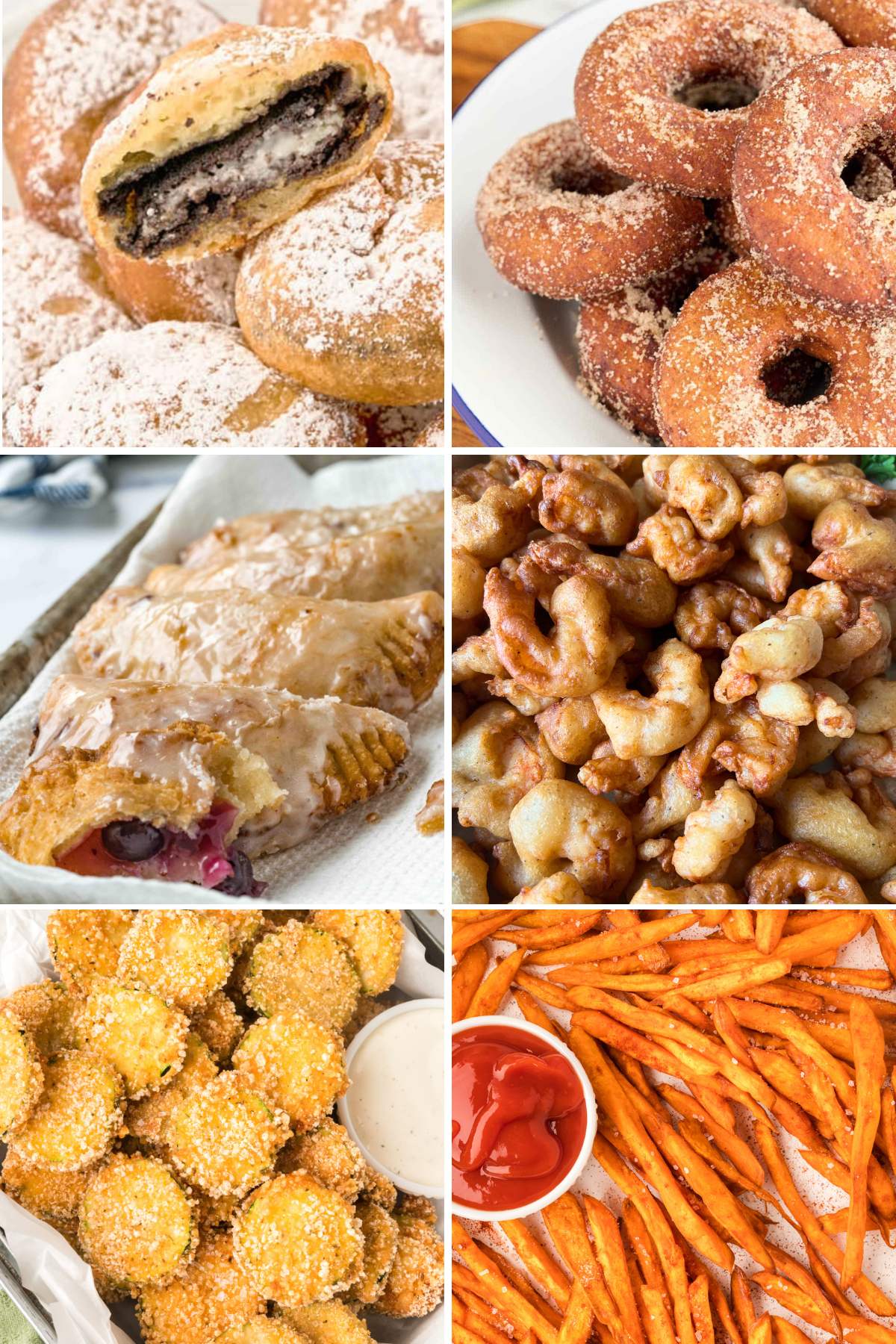 Bookmark this page and come back often. I'll update it as I share more of our favorite recipes!
Meats + main course recipes
Our deep-fried main course section offers recipes that turn everyday meals into crispy, golden treats that will be the stars of your dining table. Everyone will (finally) eat their dinner.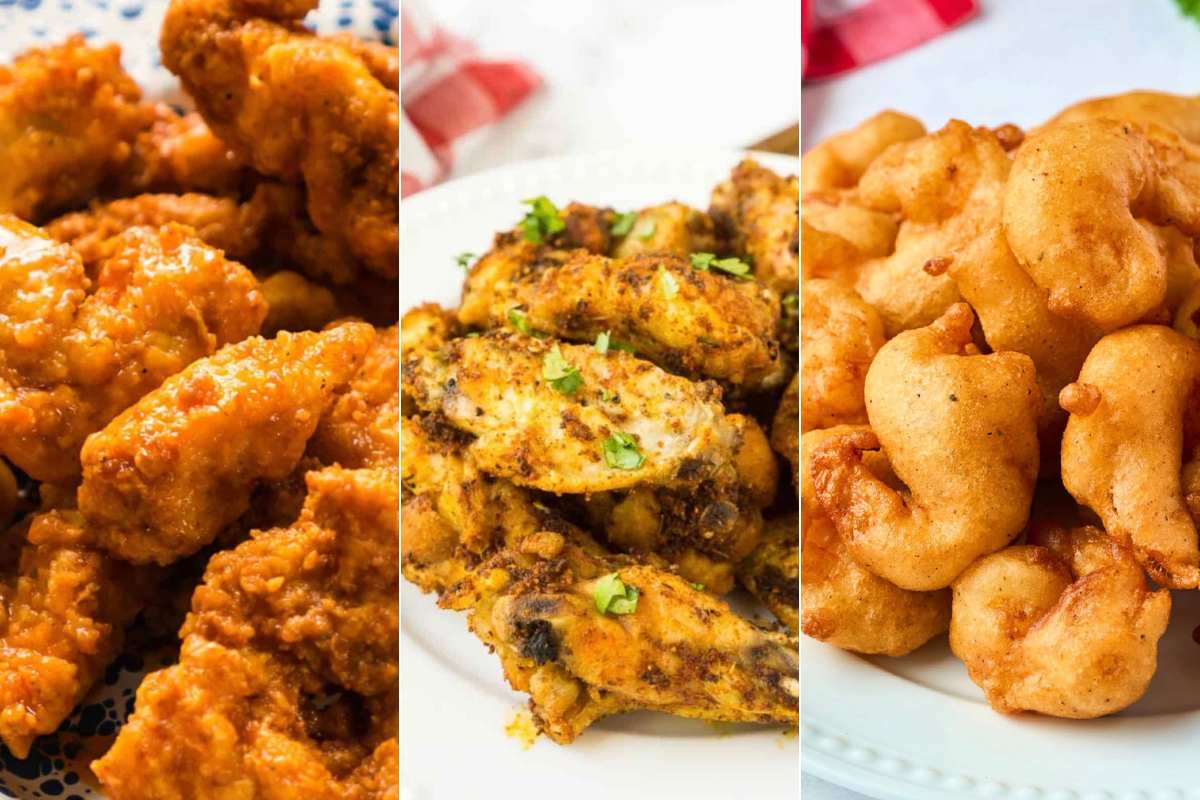 Deep-fried sweets + breakfasts
Begin your day with a sweet twist or end it on a high note with our deep fryer sweets and breakfasts. Discover how deep frying can add a delectably crispy layer to your morning favorites and after-dinner treats.
Deep fryer veggies and snacks
These recipes are perfect for transforming simple ingredients into crowd-pleasing starters and sides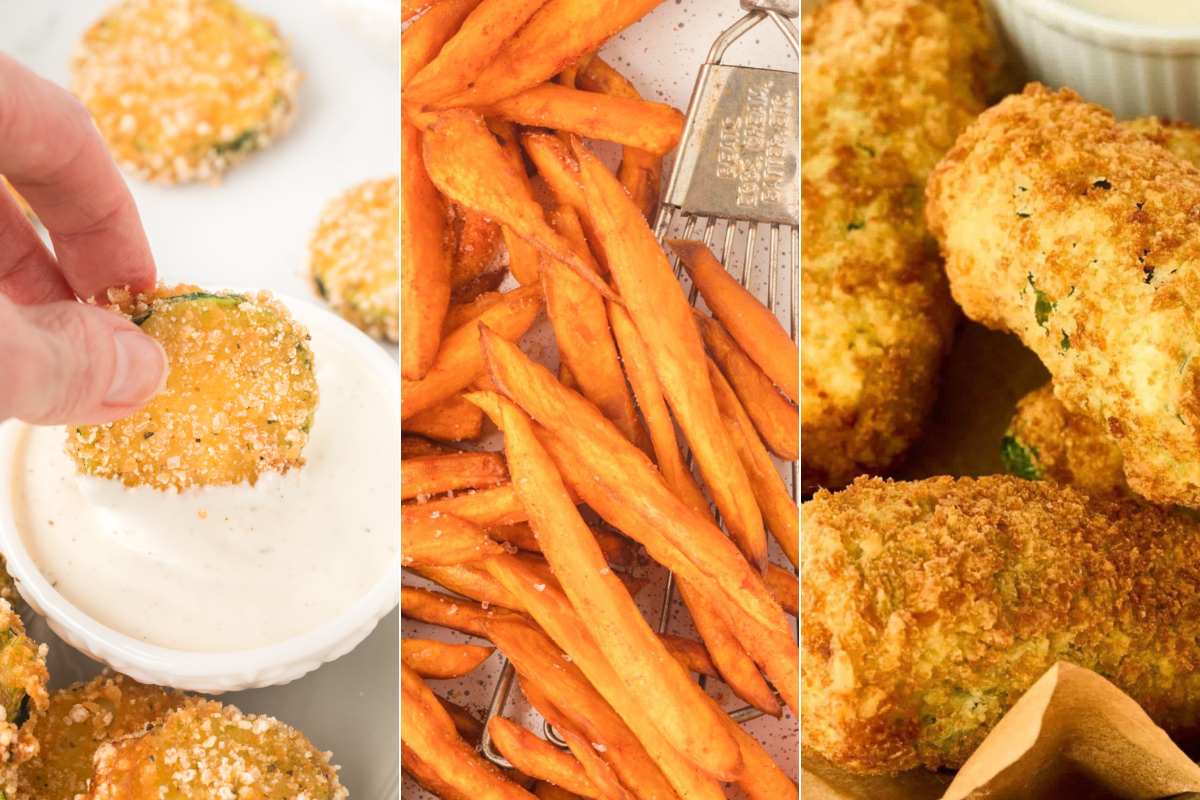 recommended tools:
An electric deep fryer maintains its temperature, filters the oil, and is much safer than a pot of oil. I highly highly recommend this particular one!
T-Fal Ultimate EZ Clean Stainless Steel Deep Fryer with Basket 3.5 Liter Oil and 2.6 Pound Food Capacity 1700 Watts Easy Clean, Temp Control, Digital Timer, Oil Filtration, Dishwasher Safe Parts New Star Foodservice 36923 Commercial-Grade 18-Gauge Aluminum Sheet Pan/Bun Pan, 18 Sihuuu Stainless Steel Strainers, Slotted Spoons,Wire Mesh Skimmer With Long Handle for Kitchen Deep Fryer, Spaghetti, Noodles(5.5 Inch)
Deep fryer troubleshooting:
Having trouble? Here are some solutions to common frying issues.
Batter not sticking to the food:

Make sure the food surface is dry before coating; pat it down with paper towels if necessary.
Dip the food into plain flour before immersing it in the batter to help it adhere better.

Food getting too oily:

Ensure the oil is at the correct temperature – too cold, and the food will absorb oil; too hot, and it will burn on the outside before cooking inside.
Let excess oil drip off for a few seconds after frying, and then place the food on a rack or paper towels to absorb excess grease.

Uneven cooking:

Don't overcrowd the fryer basket; this lowers the oil temperature and can cause uneven cooking.
Turn the food halfway through cooking if it isn't fully submerged in oil to ensure even browning.
Deep frying safety tips
This is meant to be helpful, not scary! If you are careful, you'll be just fine 😊.
Never Leave the Fryer Unattended: Always stay nearby and watch the deep fryer when it's in use. Unattended cooking is a primary cause of kitchen fires.
Use the Right Oil: Choose an oil with a high smoke point, like peanut, canola, or vegetable oil, to prevent burning.
Maintain Correct Oil Temperatures: Use a cooking thermometer to ensure the oil is at the proper temperature – too hot can cause fires and smoking, too cool and the food will absorb too much oil.
Avoid Water Near the Fryer: Water can cause oil to splatter dangerously. Ensure all foods are dry or well-coated in batter, and keep liquids away from the hot oil.
Fill Pot Appropriately: Do not overfill the fryer with oil. Oil can expand when heated and overflow, which can cause a fire.
Gently Lower Food into the Oil: Use tongs or a fryer basket to avoid splashes when placing food in the oil.
Keep a Fire Extinguisher Nearby: Make sure you have a fire extinguisher rated for grease fires (Class K) within reach in case of emergency.
Protect Yourself from Splatters: Wear long sleeves and use oven mitts when handling the hot fryer or food to protect yourself from burns.
More favorite recipe collections:

I hope you're excited to try making these crispy treats at home! Just keep in mind that while it's all about getting that perfect golden crunch, being safe is super important too. Now, with all these tips and recipes in hand, you're all set to cook up some delicious deep-fried goodness.