I am ready for fall. My garden has self destructed while I was gone, so overtaken by weeds I don't know if it will recover. We are tired of swimming. It's too hot grill, too hot to cook, and my hair looks terrible.
But this morning it was pleasantly cool for the first time in ages and now I am craving pumpkin beer, mums, cider,and chunky sweaters.
Alas, just because I'm ready for fall doesn't mean that it is fall. Buying things will not change the season (or much else).
And yet, late summer is different from midsummer, and it is time to switch things up, just a bit.
After thinking about this for an excessively long period of time, I've made a few seasonal changes you can do now, in between watermelon days and pumpkin days.
Let the outdoors, not Hobby Lobby, be your guide.
1. Seasonal Fruit
Pumpkins, no. Apples, pears, plums, nectarines, yes. Would lovely if you have a handmade bowl or pretty basket. Honeycrisp apples are in season again, making me wonder why anyone buys any other kind.
Blackberries and raspberries tend to give a second crop this time of year too. (Supposedly. Mine haven't.)
2. Different Flowers
Sunflowers are perfect this time of year, especially the classic orangey-yellow ones. These are pro-cut orange, my favorites.
And some green, yellow, and coral zinnias. I'm sending the pink ones to the kids rooms.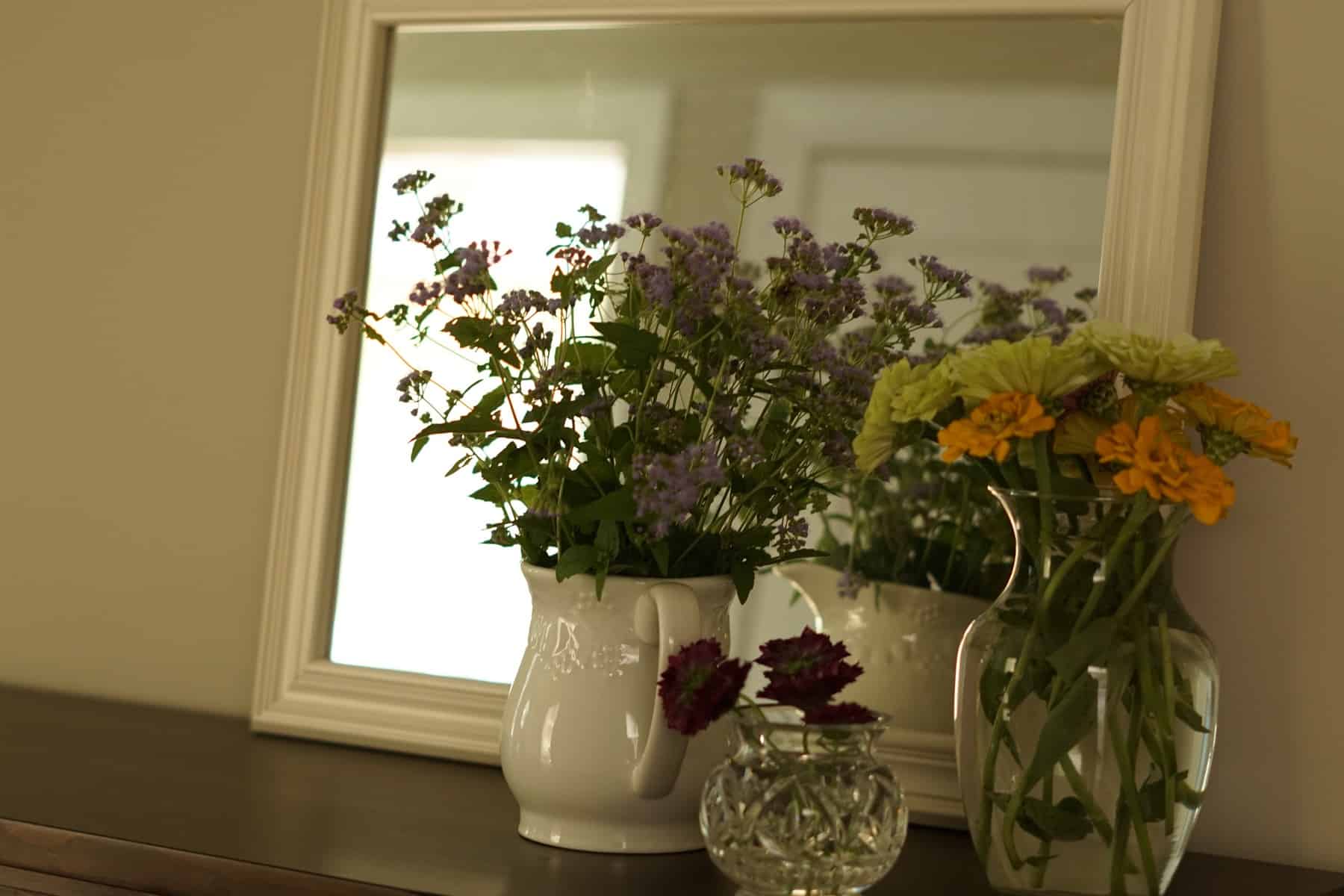 3. Greenery
If you don't have cut flowers in the garden, it is nice to bring in green branches or herbs. They look very appropriate right now. Not so flashy. I think some weeds actually look really nice too. Honestly. It's no different than ornamental grasses, really.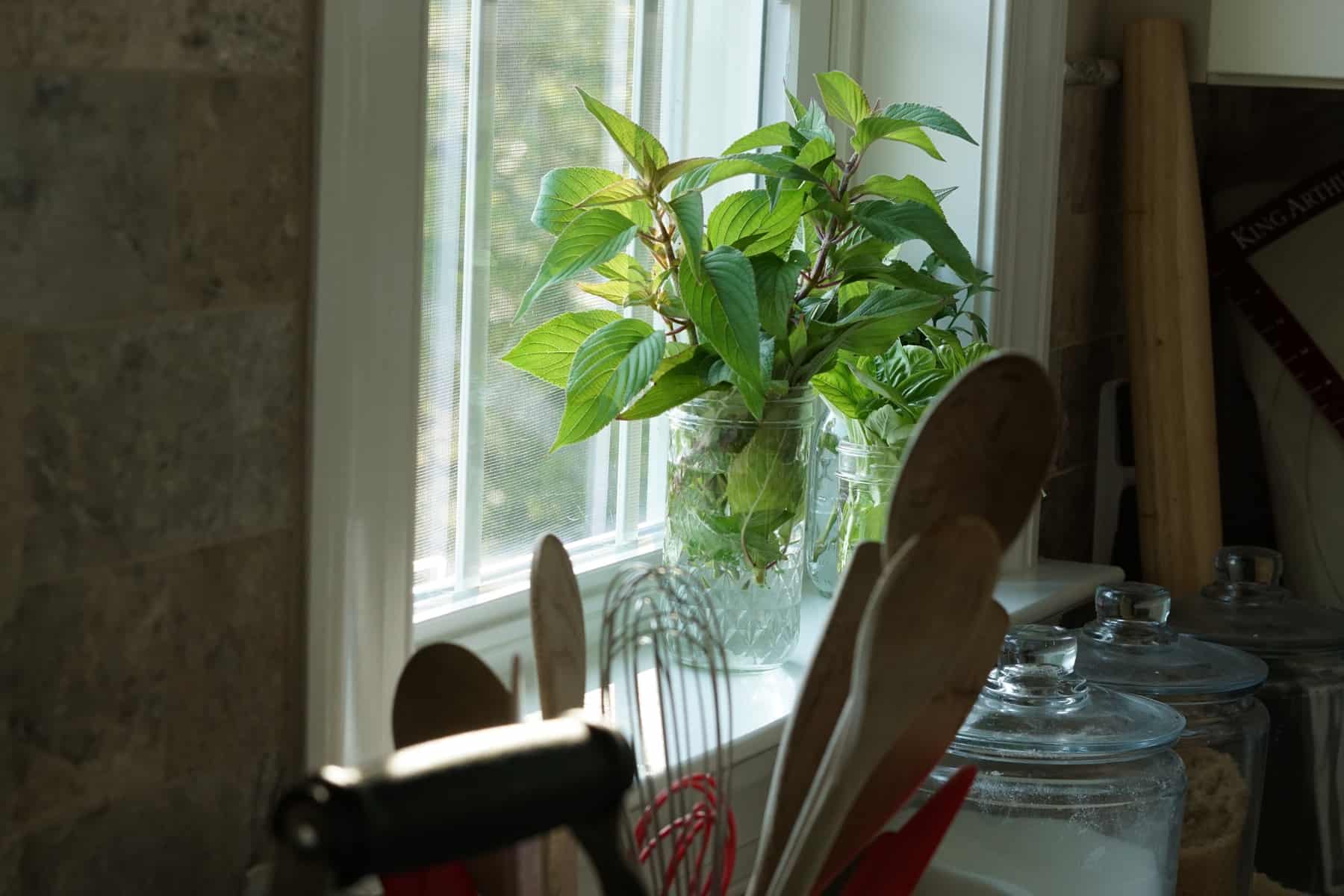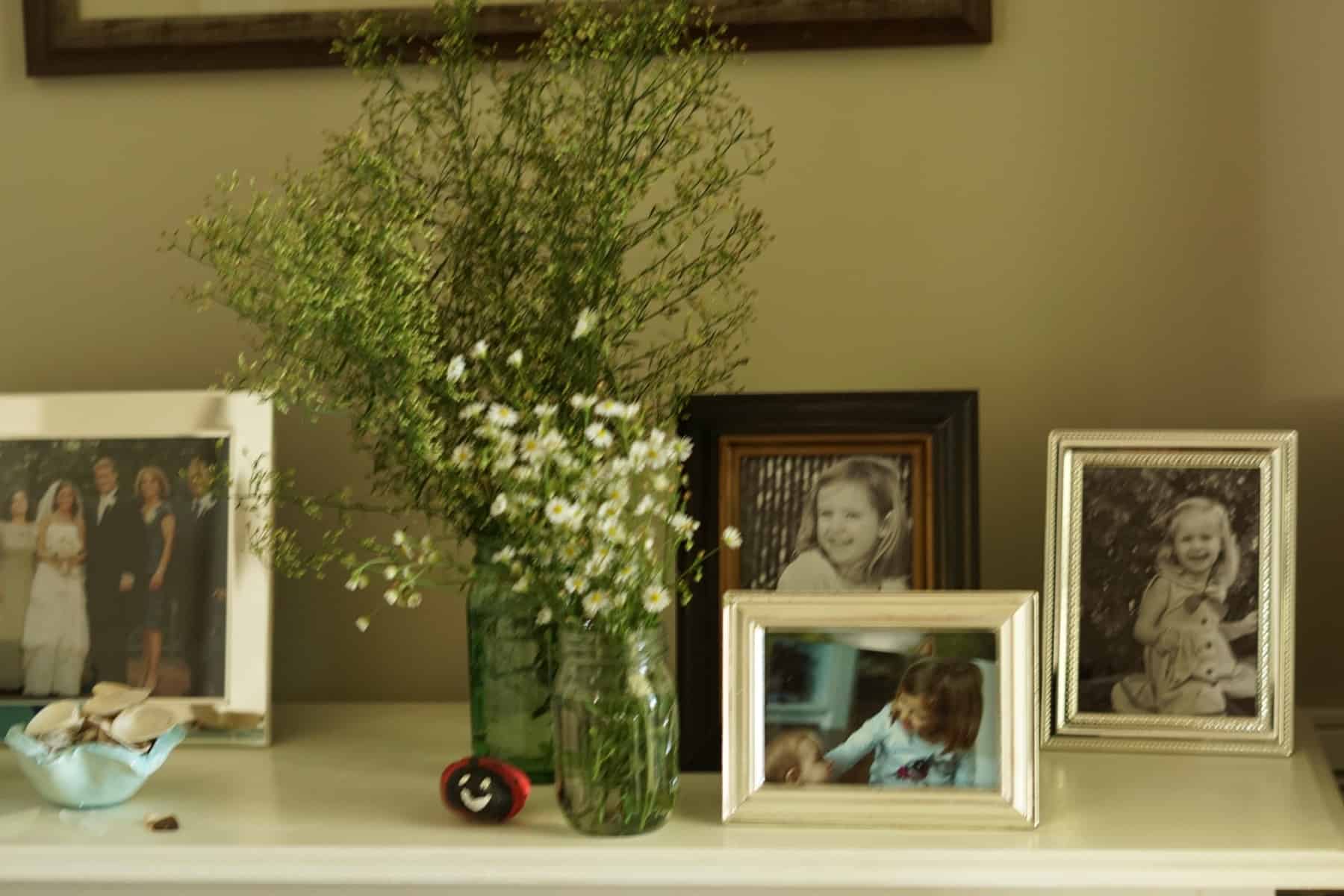 4. A Color Scheme Tweak
It feels nice to go back to neutrals this time of year. I have olive green velvet pillow covers I made last year, but we're not quite ready for those. So I pulled out these beige ones I made long ago.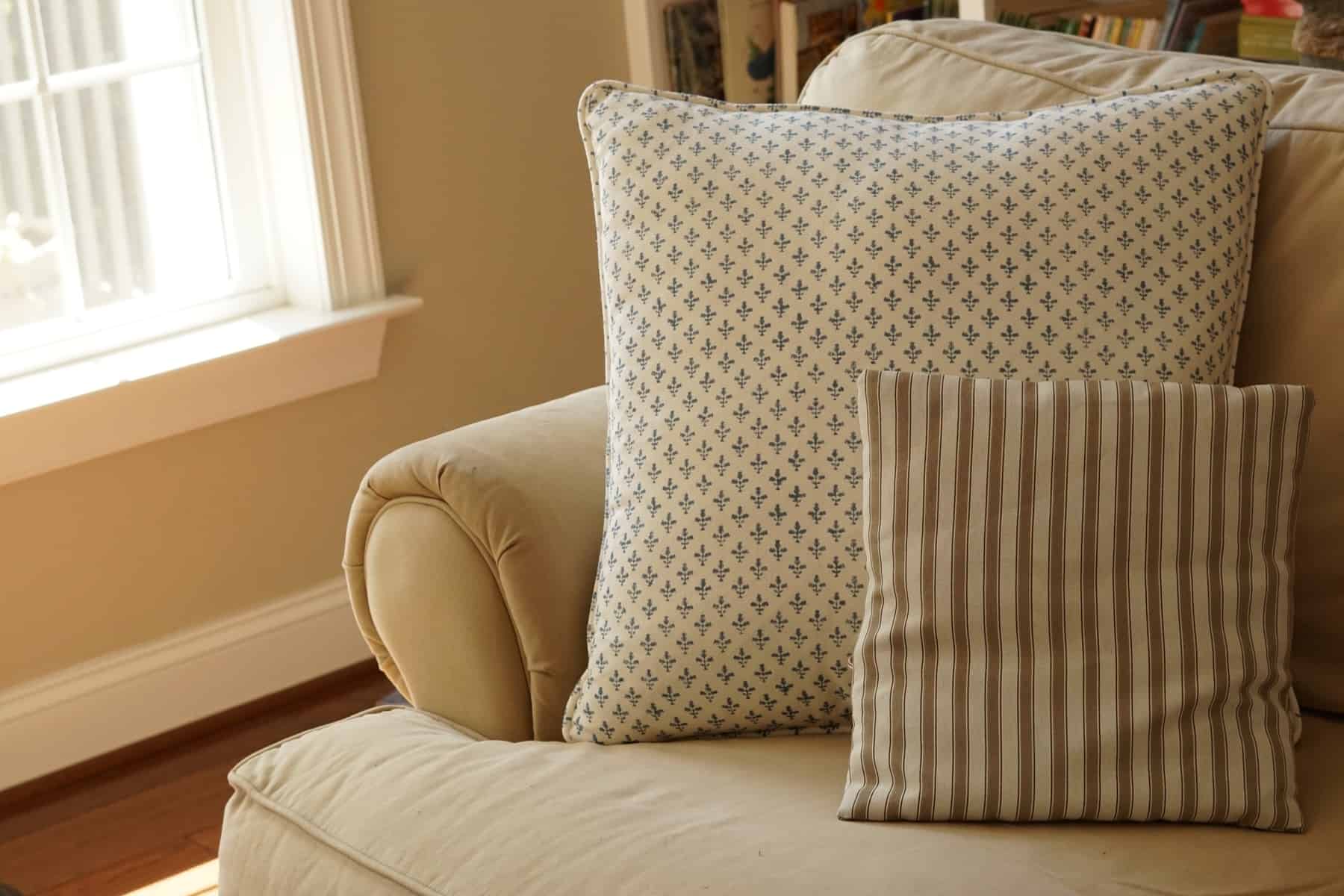 5. Seasonal Recipes
Corn on the cob has lost its magic, but there are tons of yummy recipes to use up corn. It is a good time for canning, since it is a touch cooler and fresh tomatoes are getting on your nerves. Pies and cobblers would be perfect this time of year if you have the energy.
And that is pretty much all I can think of. Pumpkins and mums are definitely more glamorous, and I am still looking forward to them. But I think they will be all the more enjoyable in October.
Have a good weekend!