I would say half of my posts here are me railing against consumerism, and the other half are me talking about things I want.  This will be the latter.
So last month, I found a color scheme for my house to de-beige it.  Brown was accepted as my primary color throughout the house.  (To include beige, light beige, and all my other favorites.)  Everything that got added had to fit the plan.  The determined colors were:
Navy
Colonial blue (not sure exactly what this is, but in my mind it is a grayed down aqua.)
Red (warm, like brick or rust, and deep)
So as things came up that we wanted or needed, I decided that they would be one of these colors.  We needed blackout curtains for our room, because the moon keeps us awake on clear, full moon nights:
Hmmm.
We (I) wanted a gallery wall on the stairs because I did: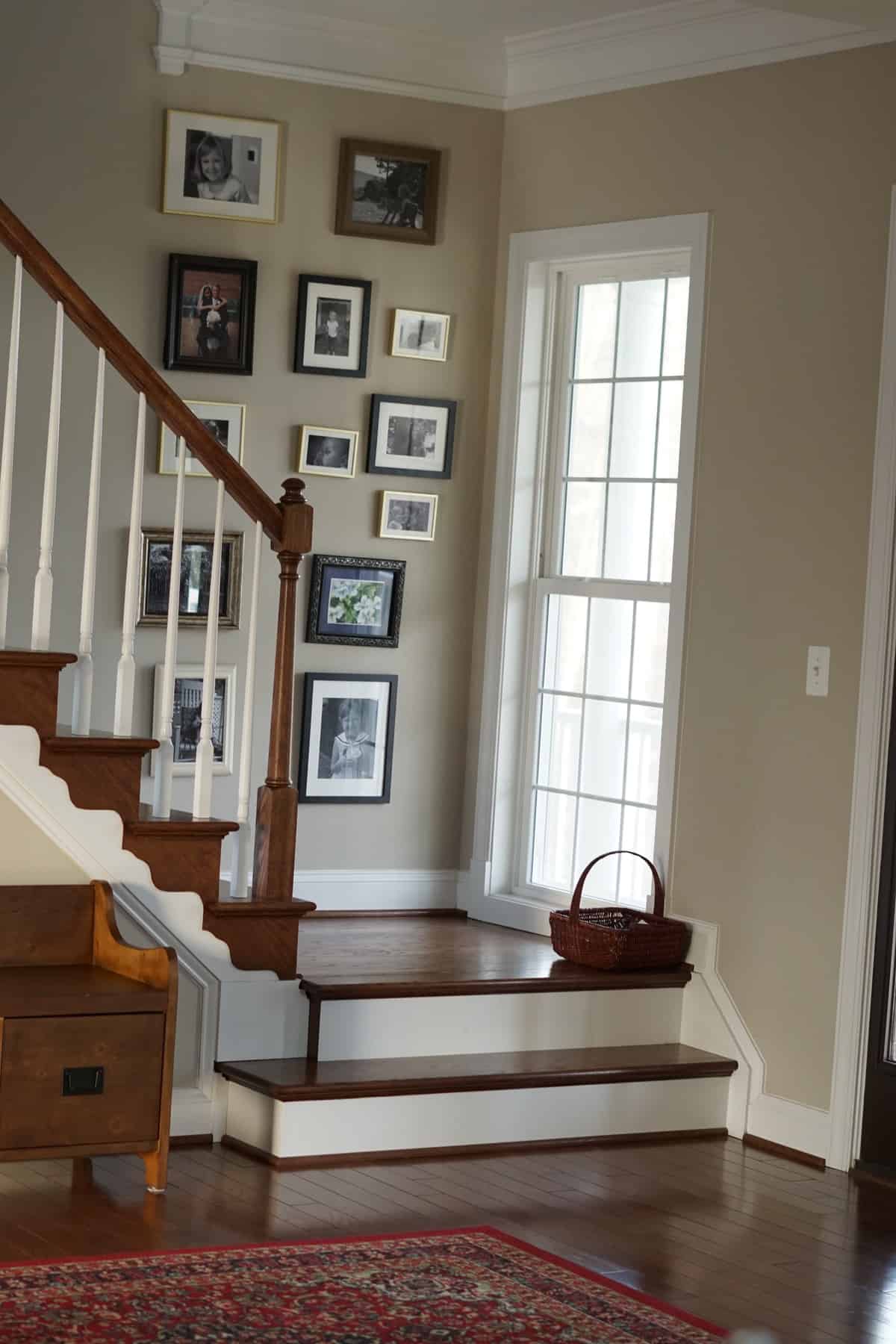 I guess there is one painting with navy blue in it!
And we needed a china cabinet so I could move some things out of kitchen cabinets now that all our food is stored in the kitchen.
(It was $400 on Craigslist, is solid cherry, and is SUPER BEAUTIFUL in person. But very brown!)
Well.  A bit of a failure so far, but I do like them, and the curtains were really just practical, not decorative.  And not sure if you are aware of this, but buying pretty curtains that are also blackout curtains would be like $100 per panel, especially when your windows are huge.
At least I have finished up some new pillow covers: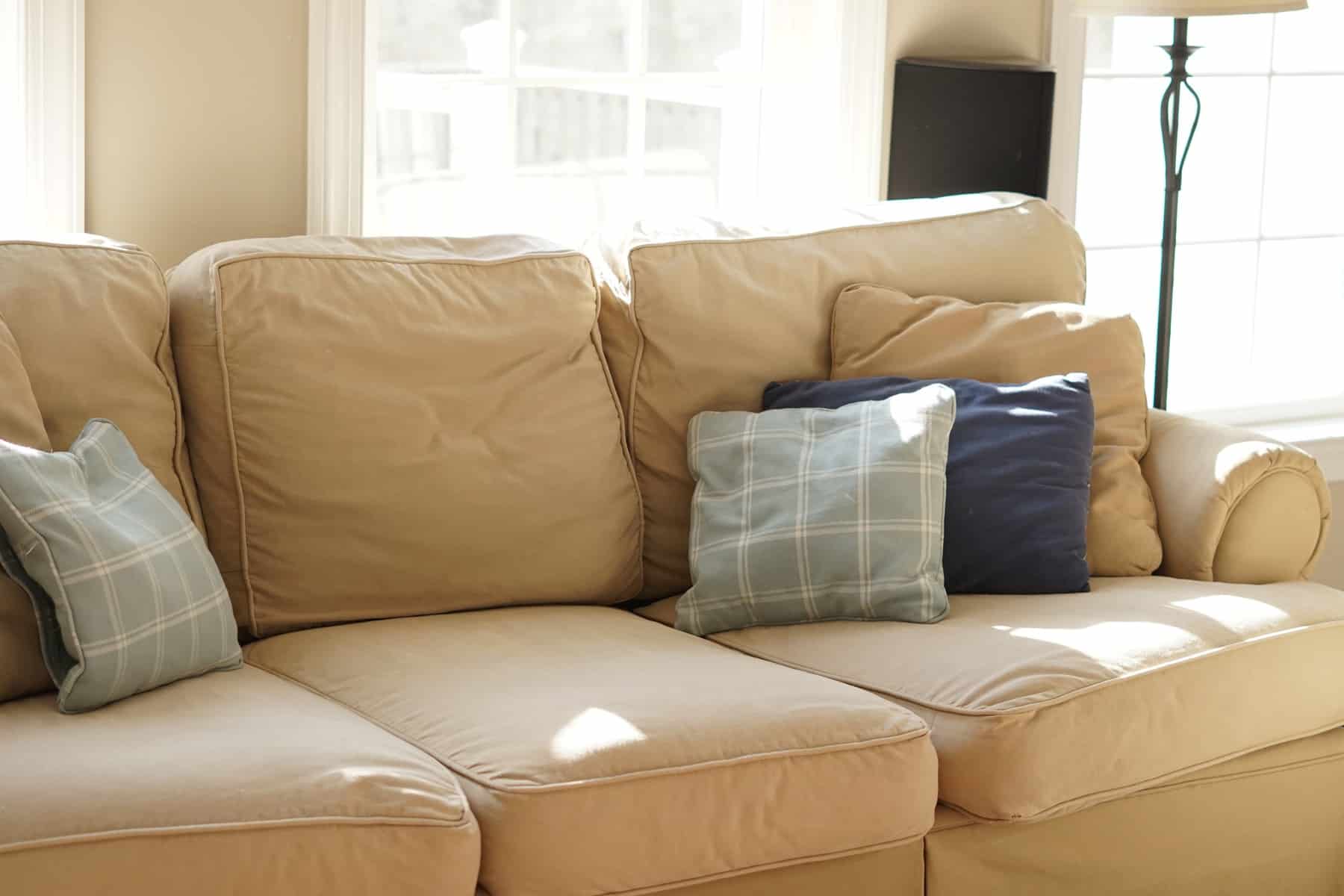 (Why is this couch so weird looking in photos.)
Found some flowers,
And a little green and blue outside.
Does your home have a color scheme?  Are you good about sticking to it?