It is necessary to have house guests a few times a year to get your husband to do projects that you have been fruitlessly asking for for months. Our house is up on a steep hill, and to get to the gardens and play area you had to walk down a muddy hill. Magically, the day before our Thanksgiving guests arrived…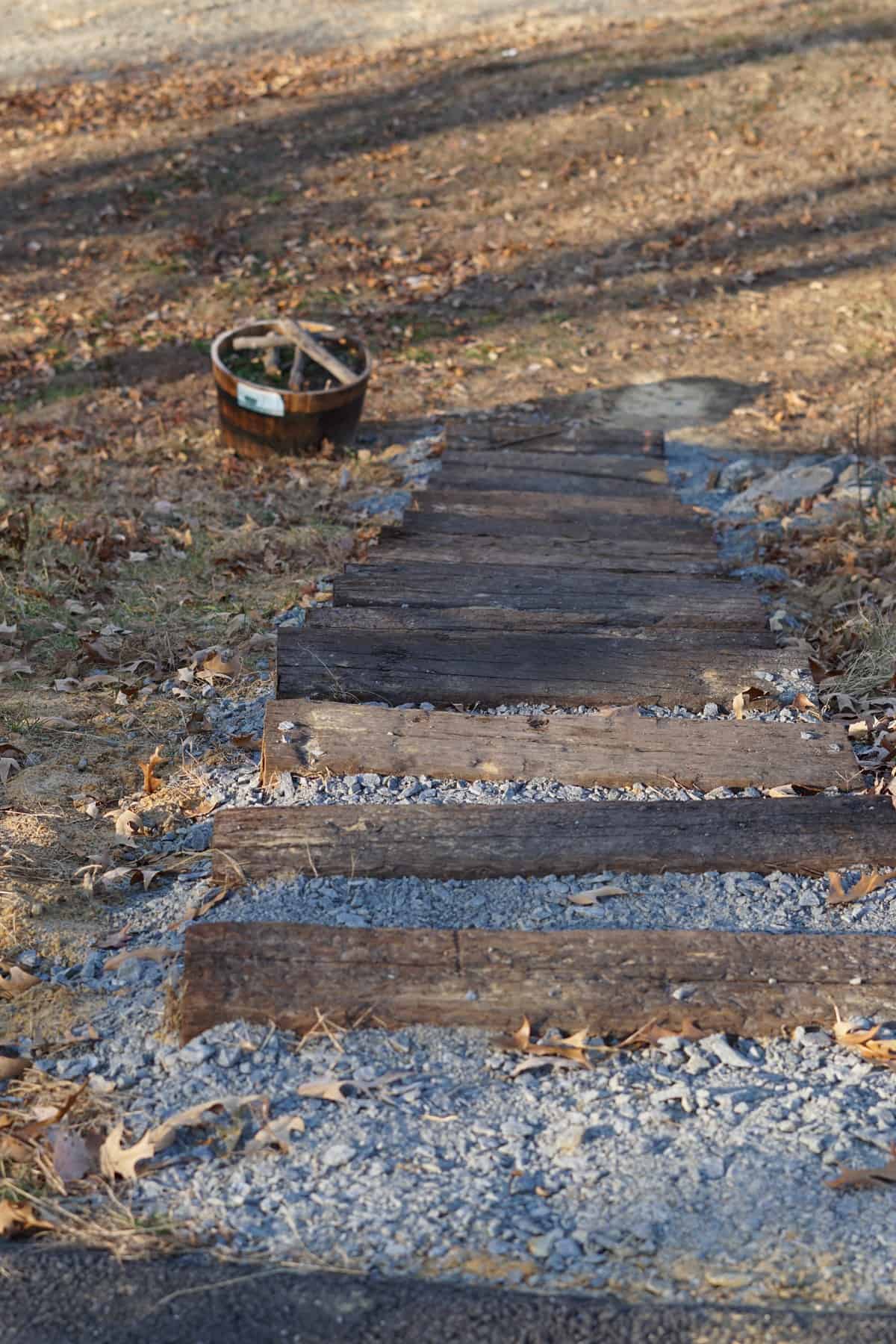 Steps!
(That wine barrel looks so authentic with the label still on it. And I guess I am growing kindling?)
I dug and stored the dahlias for the first time this year. It was wonderfully thrilling pulling up the huge tubers, drying them, and storing them in shredded newspaper in the basement. It felt so good to do what all the gardening articles say. Perhaps next I will sharpen my tools and store them in oiled sand.
Hummingbird feeders have been cleaned and put away, and garlic planted where my old compost pile was. A new pile has been started where it will be easier to turn with the tractor.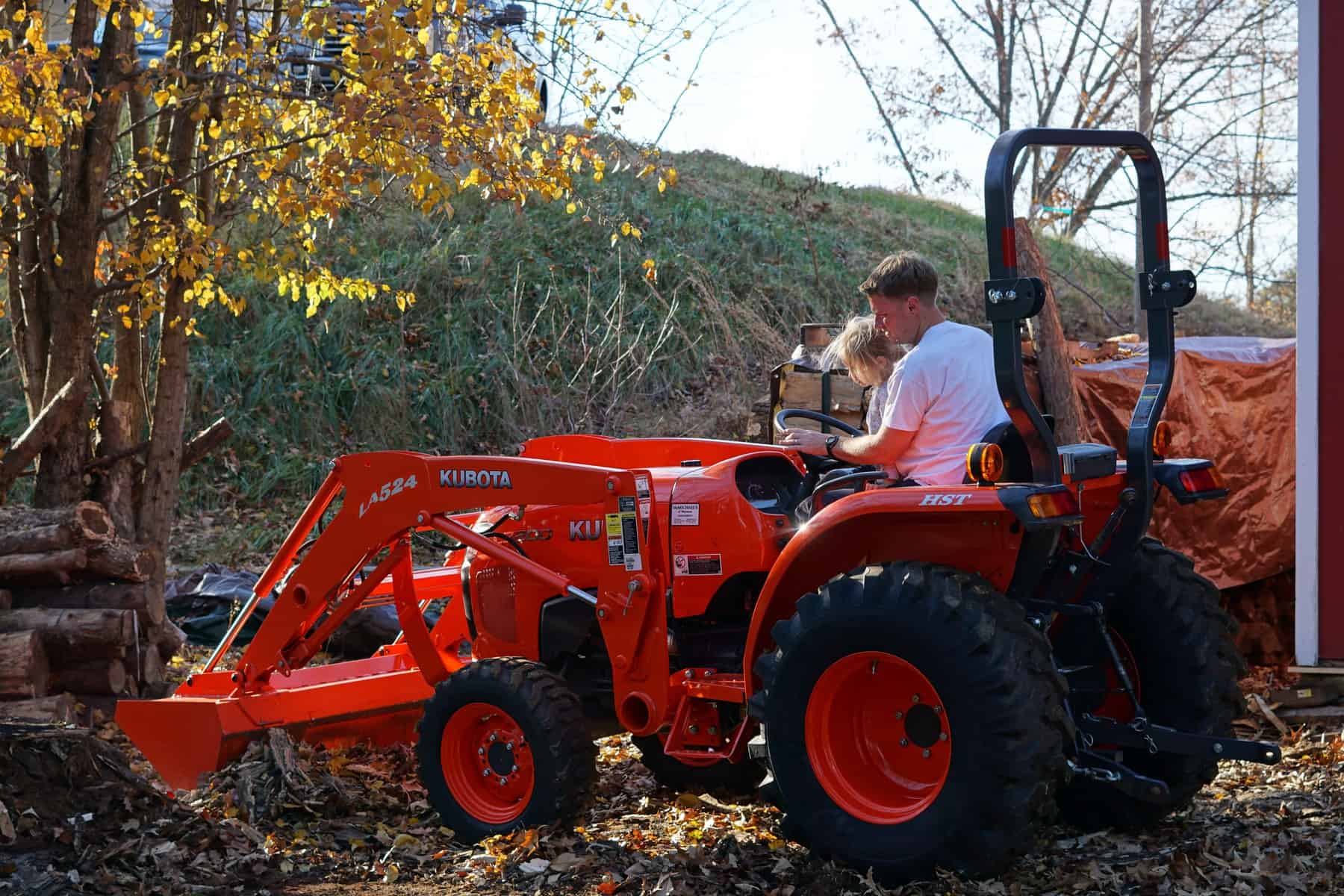 The other thing I have been asking for, to no avail, since we moved in was something for our foyer. And lo and behold…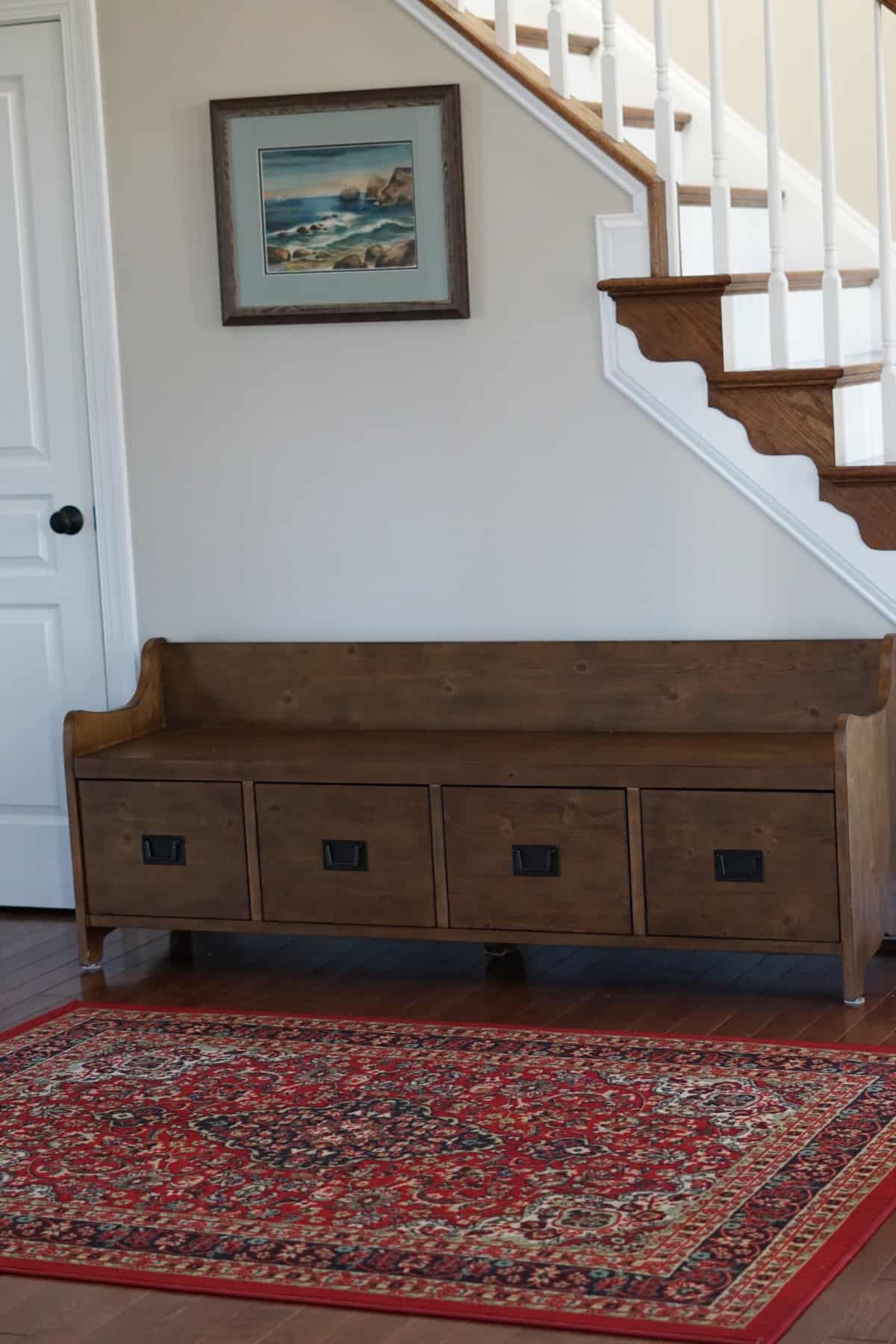 It was the most amazing moment of my life. It came from a Pottery Barn outlet that just opened nearby. And the rug came from upstairs.
Ellie loved having some new visitors for Thanksgiving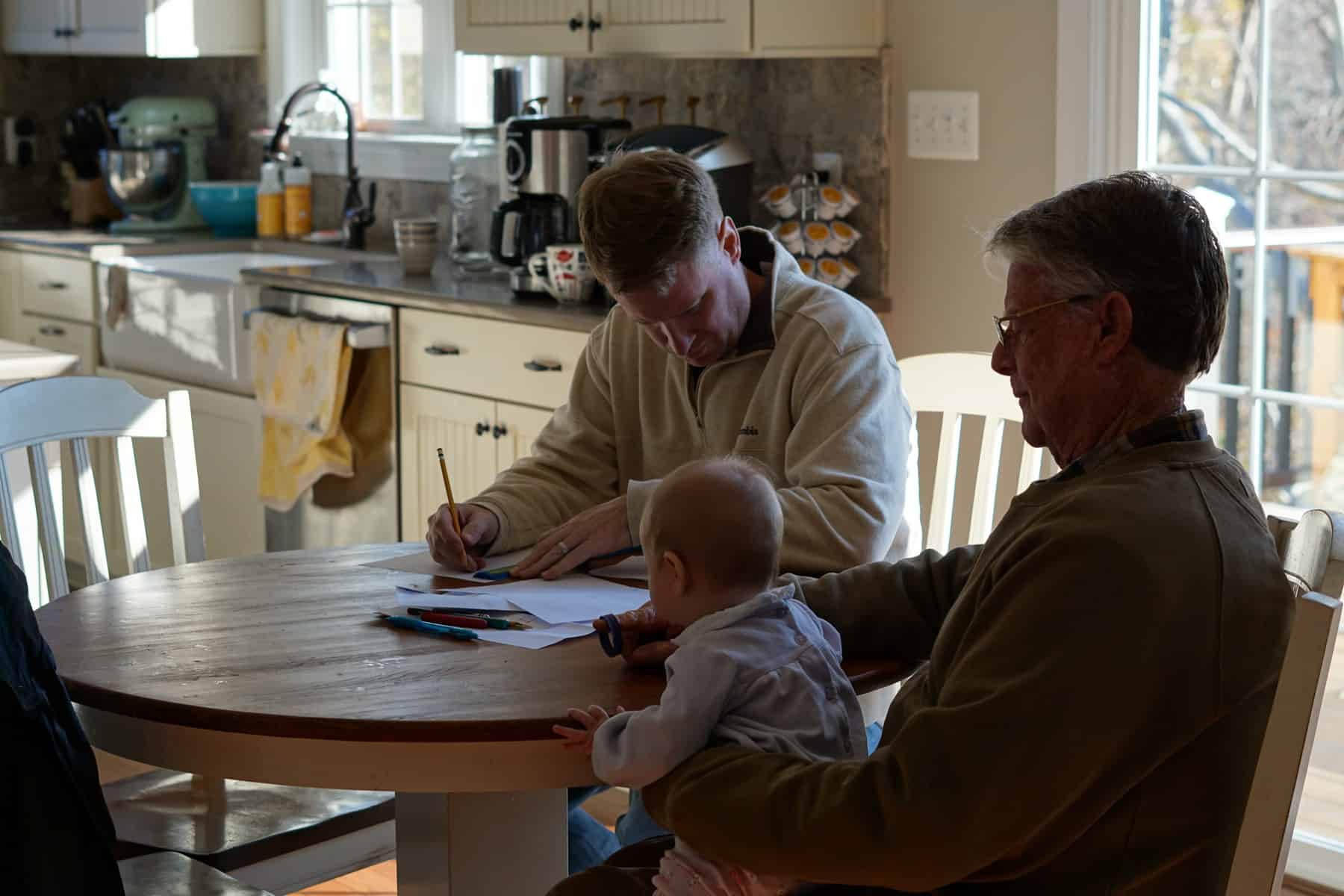 And with their arrival came a lot of baking.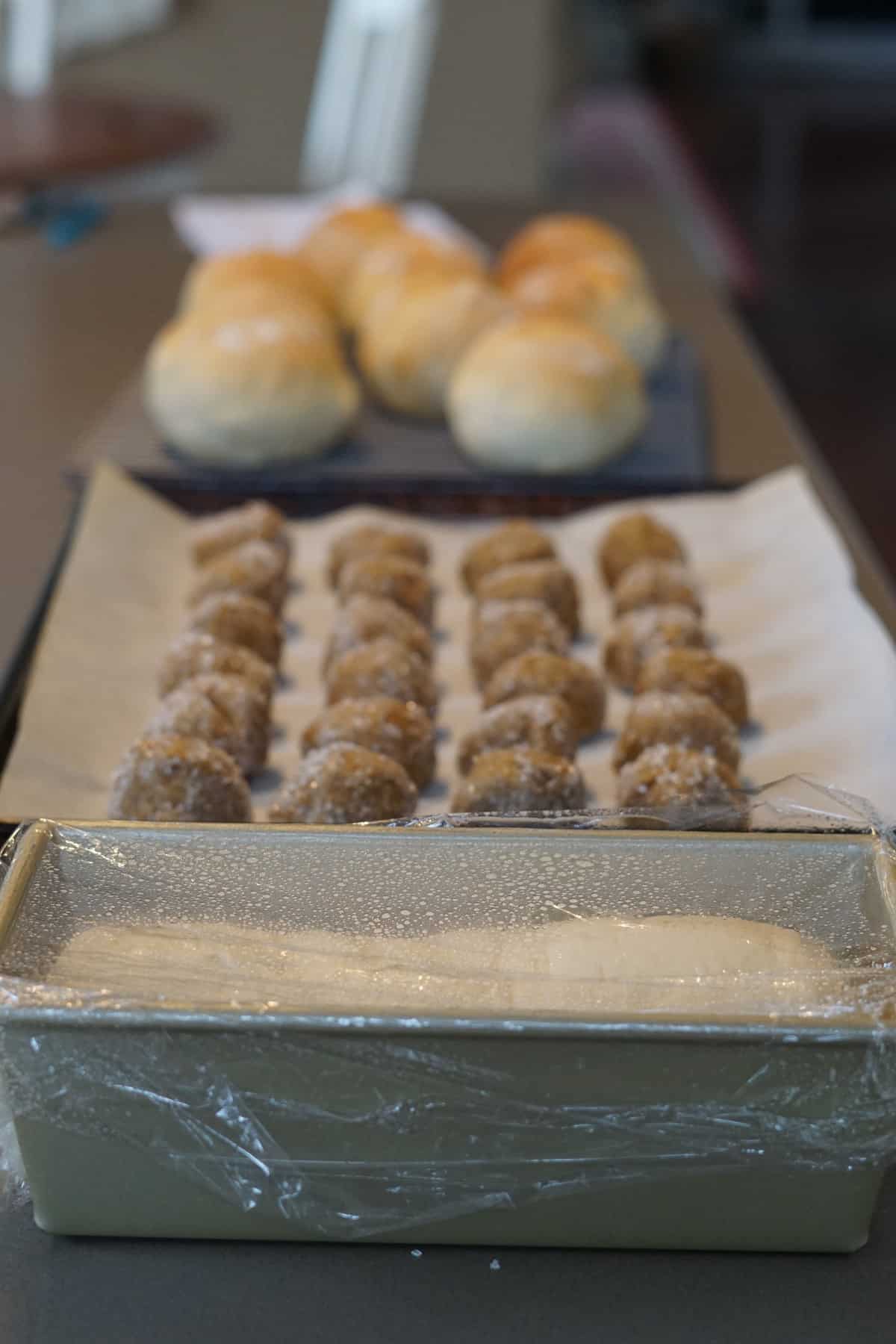 (Sandwich rolls, molasses cookie dough for the freezer, bread for toast. Hole is from oven probe.)
And then more on Thanksgiving itself.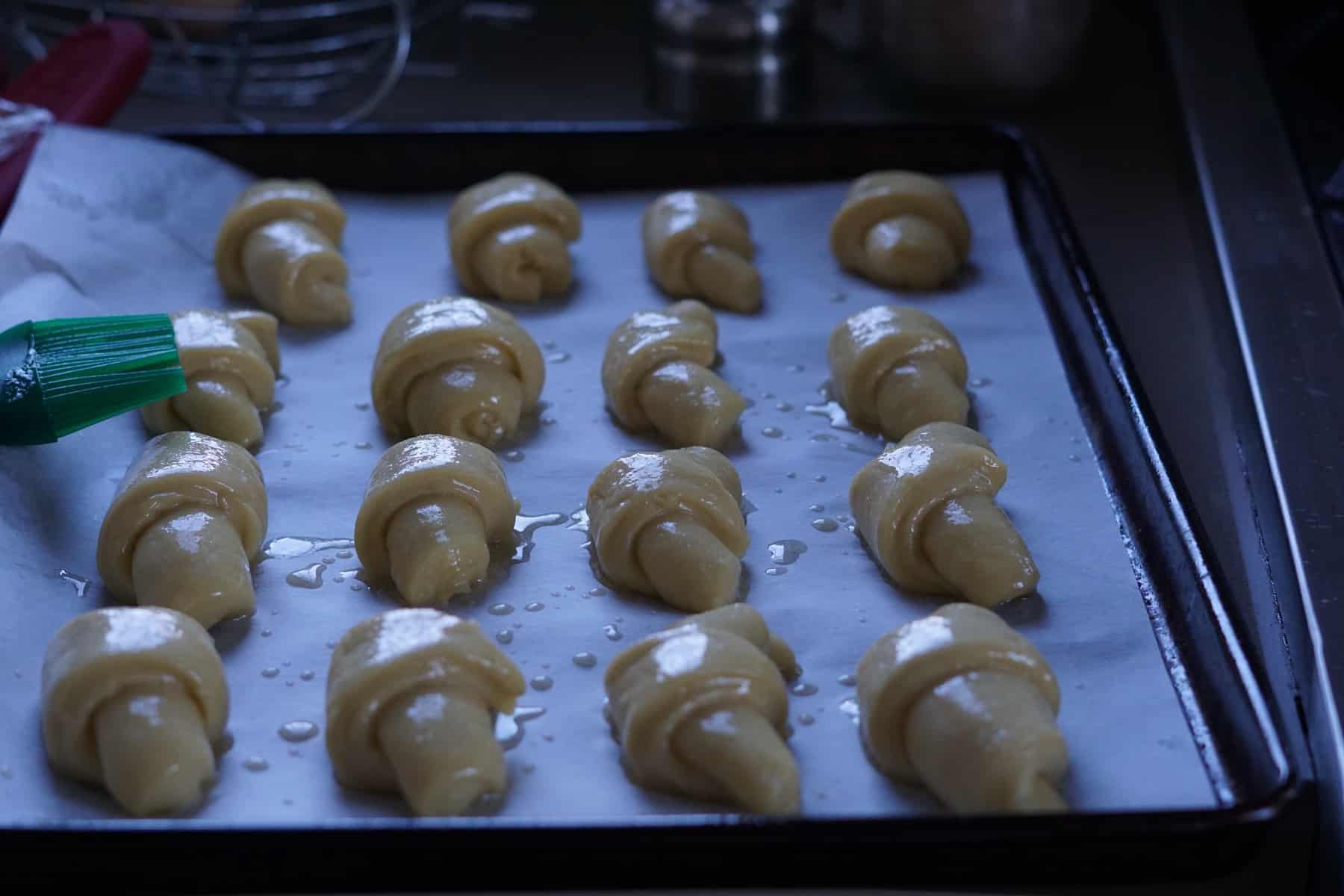 (Butter horn rolls from Bread Machine Magic. Forgot to photograph the pies that I painstakingly latticed!)
I started Christmas decorating, just a little each day, taking up what I can carry each time I happen to to go down to the basement. I have taken out my gingerbread and peppermint coffee syrups, put out pine scented candles, switched out hand towels and soap. A lot of my artificial greenery looks tacky to me now, so it is still down there, but I will probably just give it away. I will cut real greenery when we get closer. I want to keep the last week of Advent, and Christmas itself, special.
(All homes should have a Christmas village, obviously, and it must be the first thing to go up each year.)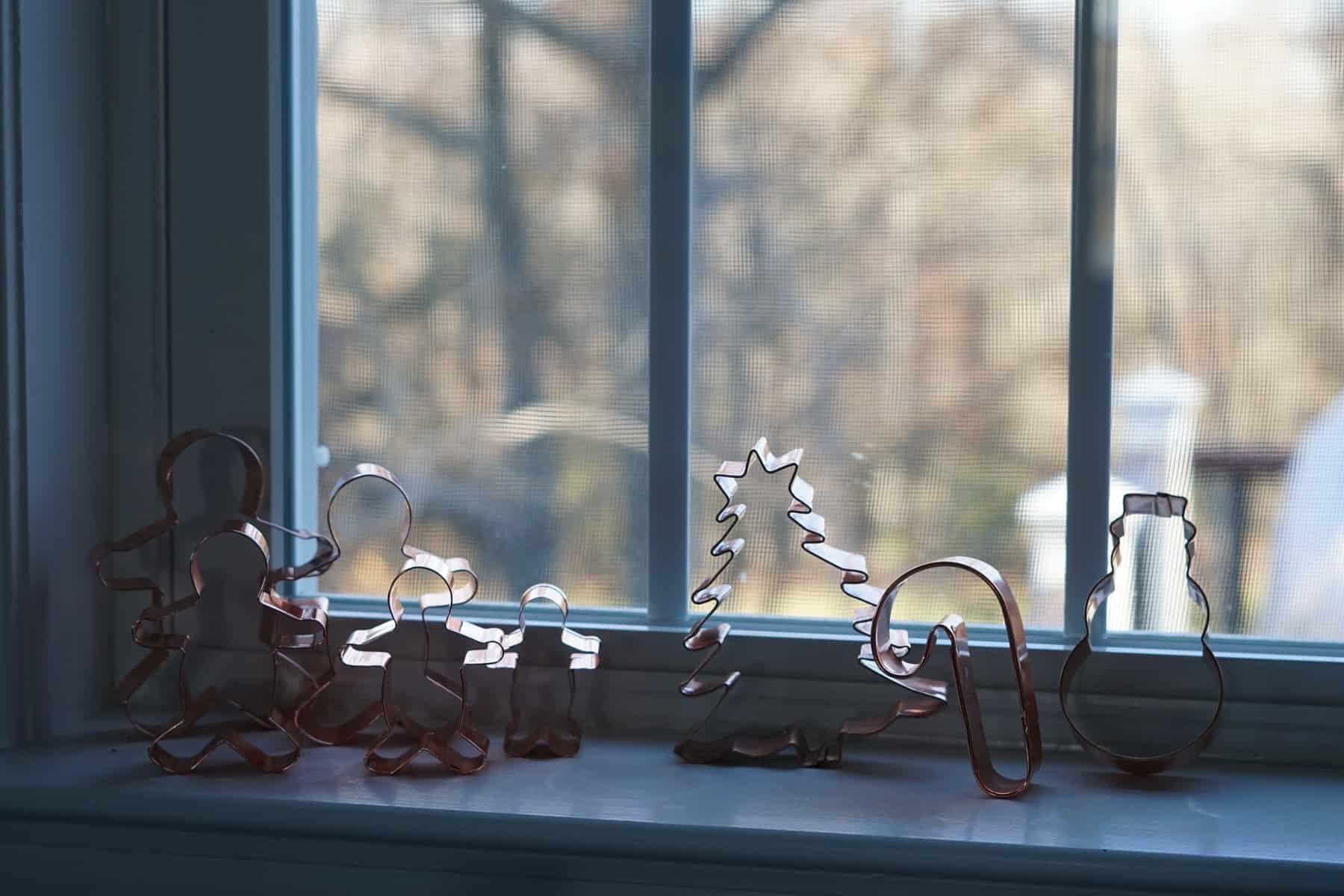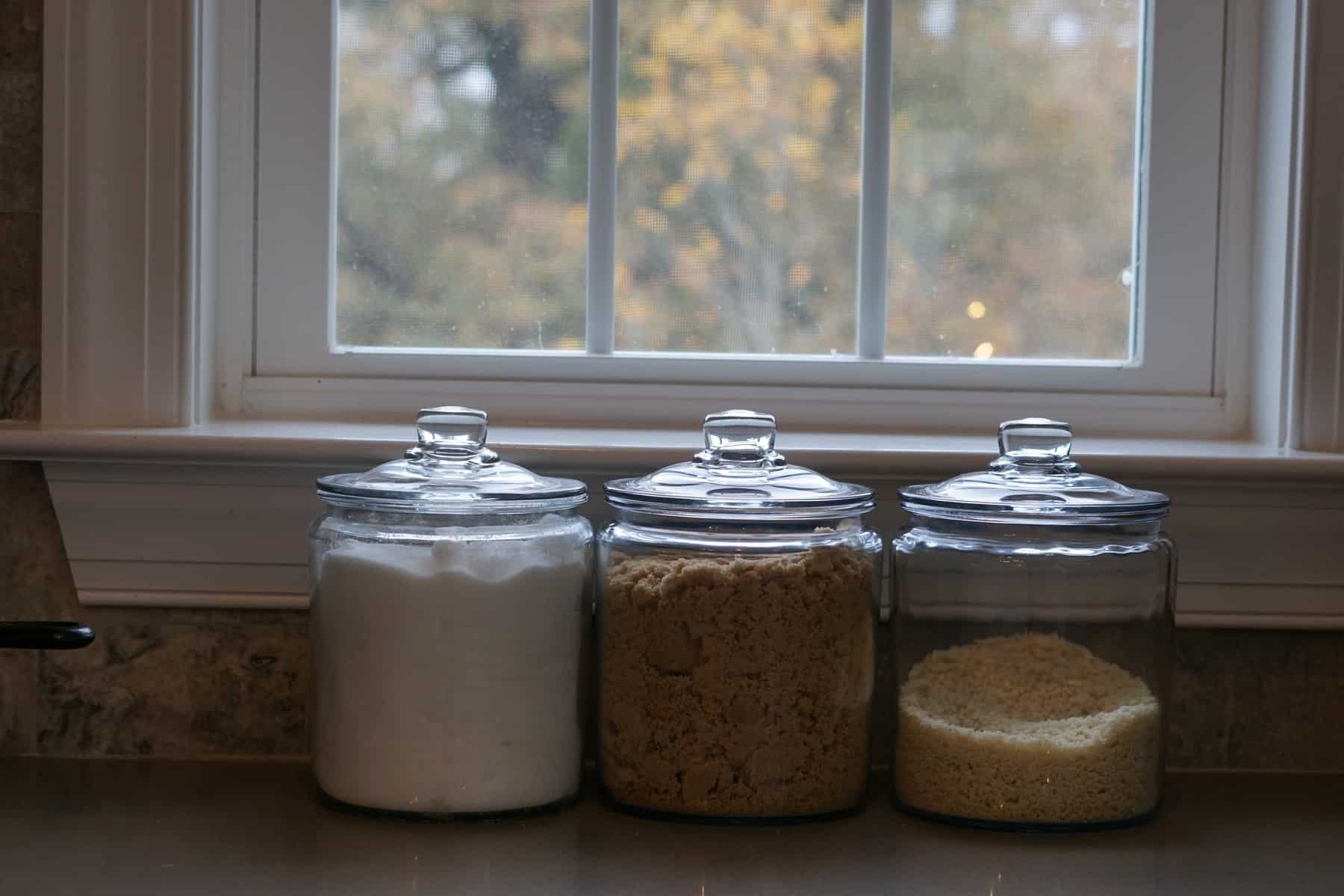 (Walmart canisters are beautiful in a group of three.)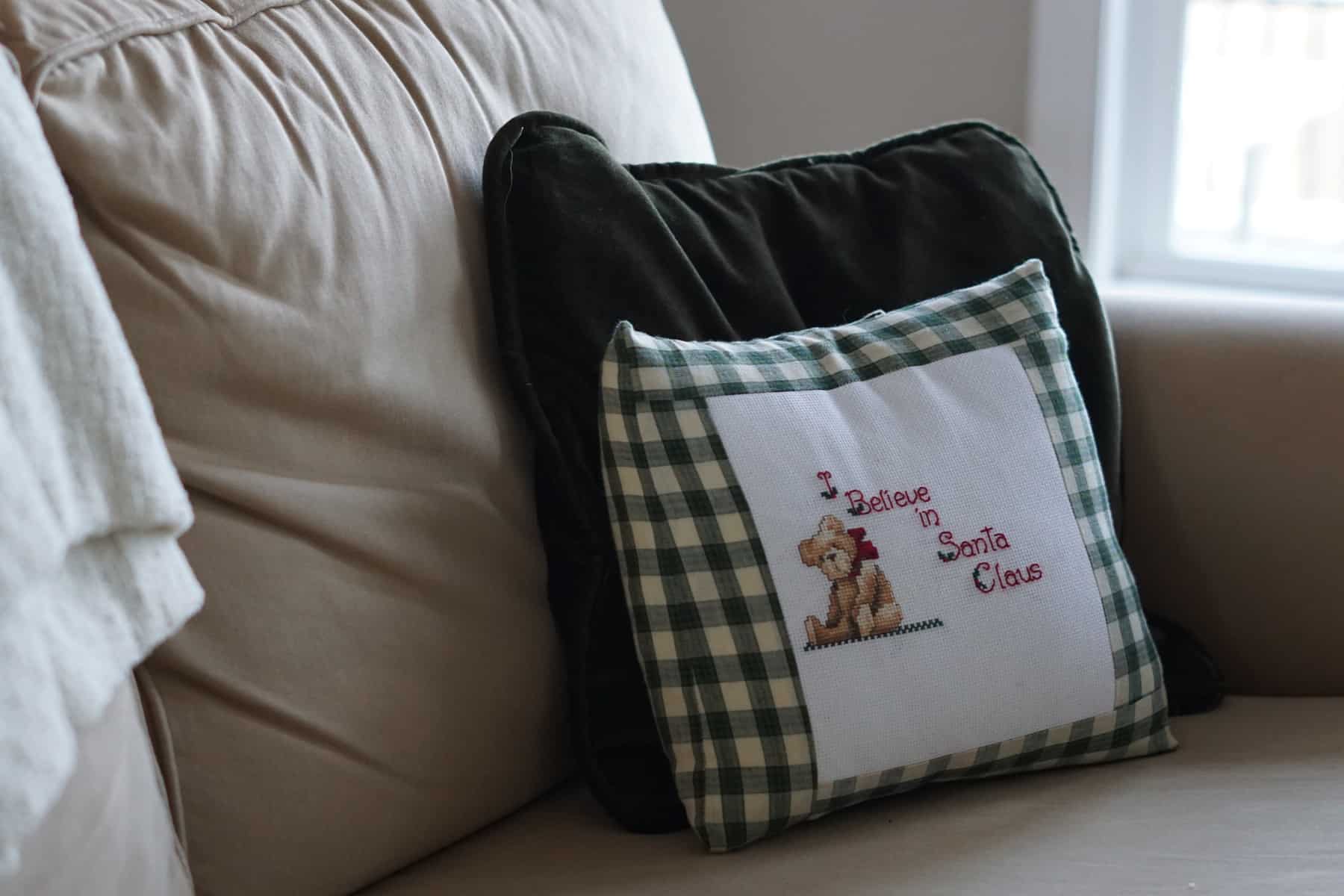 I made the velvet pillow covers. They are envelope style backs with cording. The fabric is Olive Green Cotton Velvet from fabric.com. It shed everywhere while I was working with it, but it is very soft and perfect for a throw pillow cover.
The cross stitched one I made last year for the kids.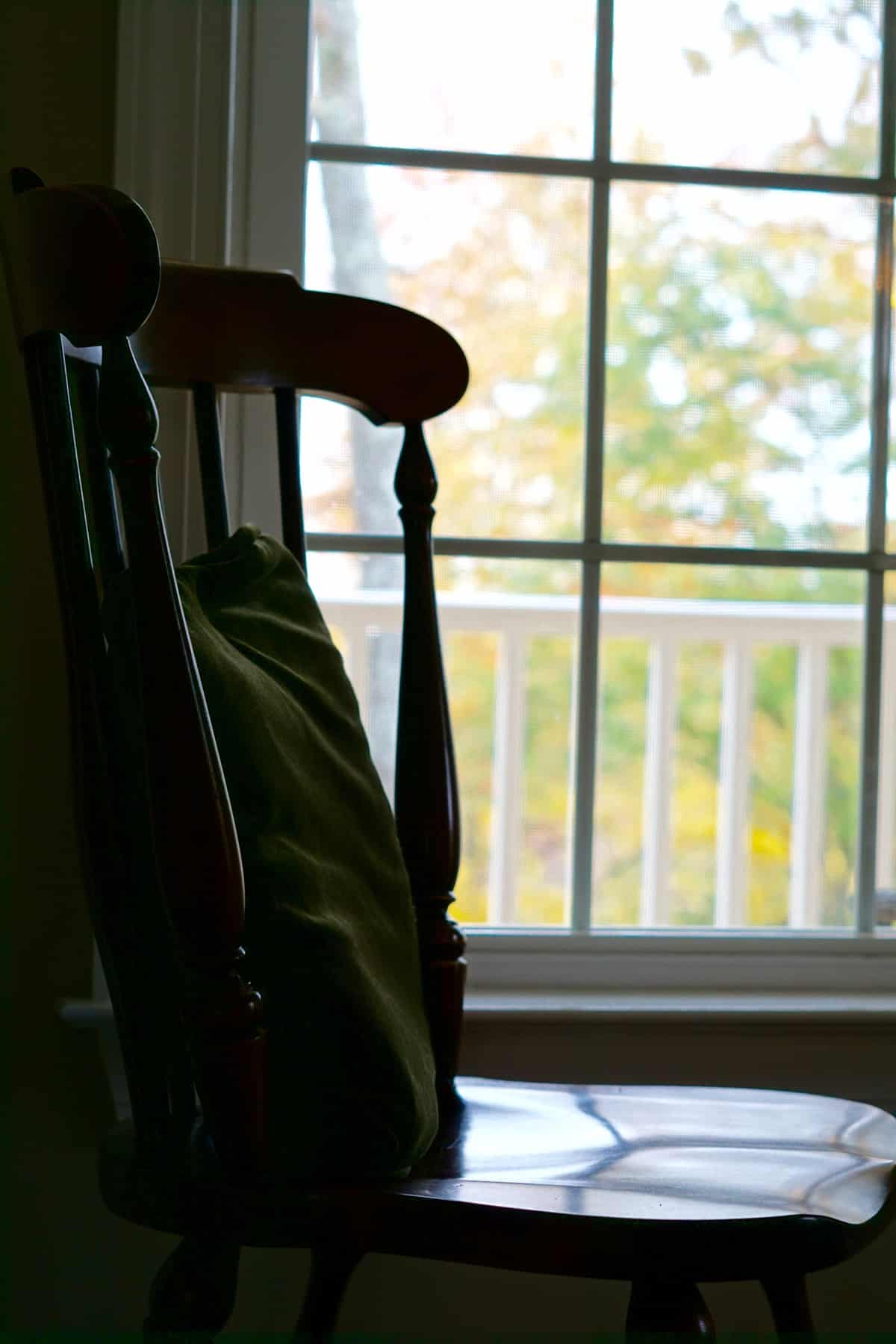 An extra pillow to warm up a dining room chair.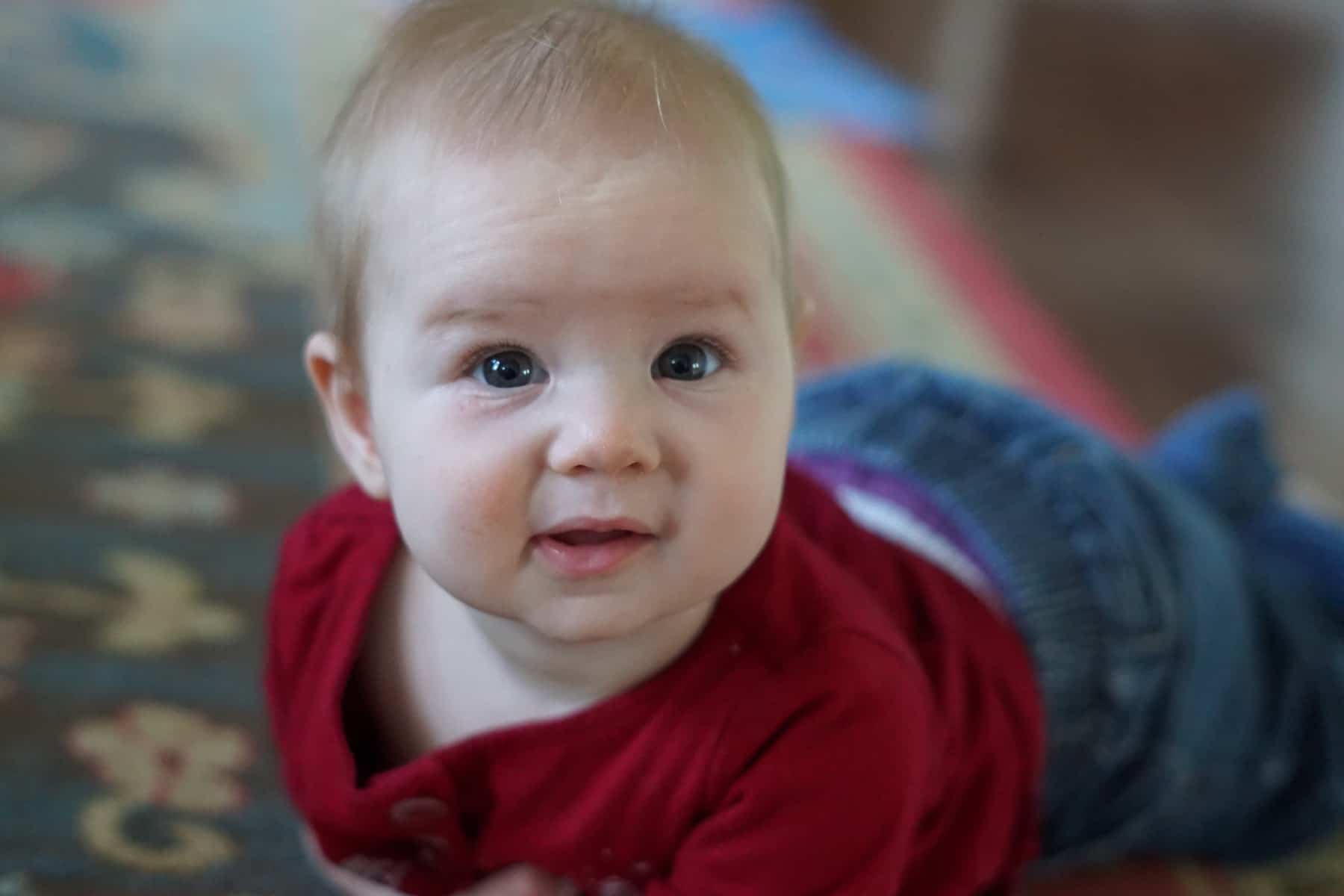 Christmas baby!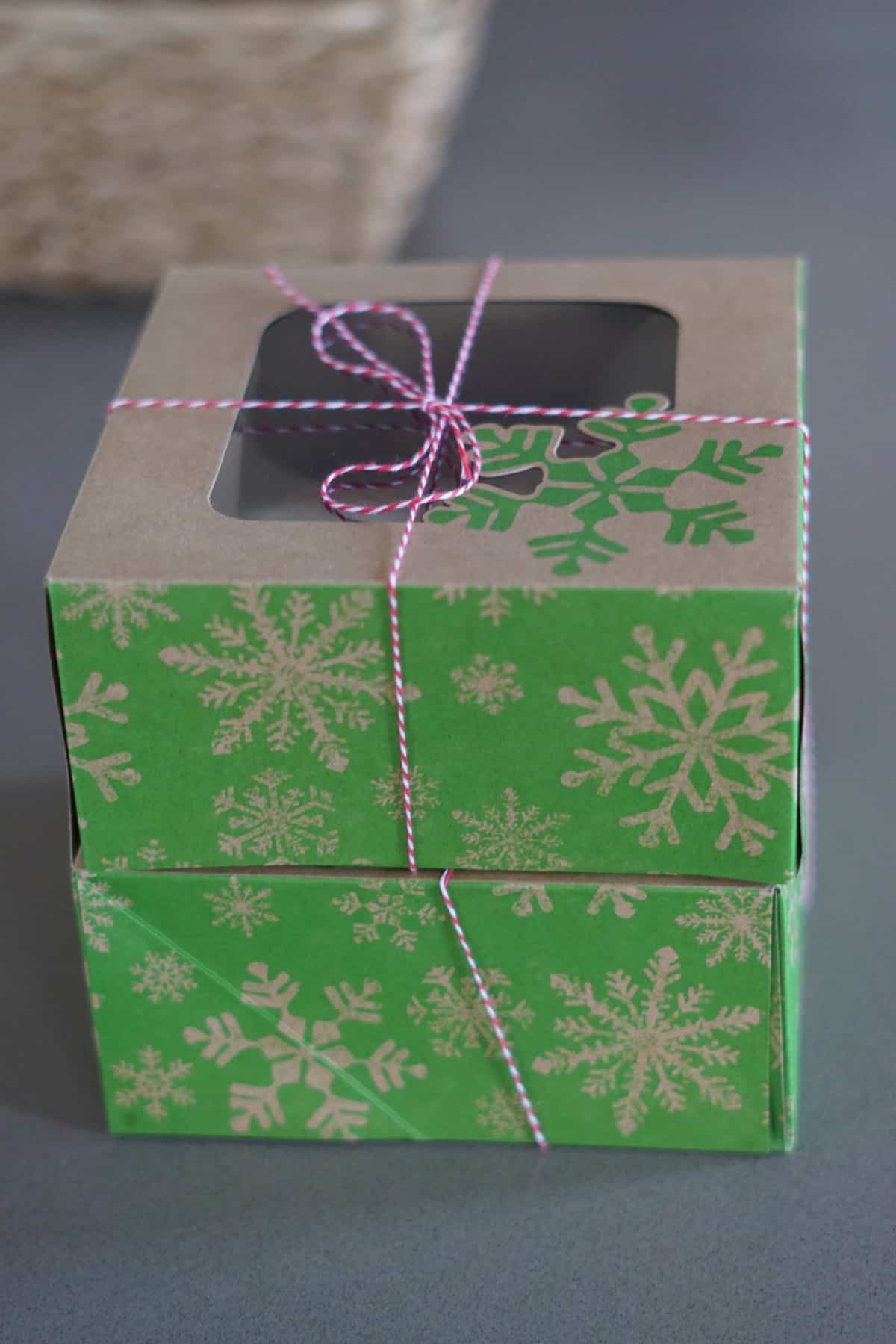 And a couple treats for teachers, these are King Arthur's Gingerbread Bundt Cake baked in their Bundt quartet pan. We had enough batter for three, and ate one ourselves. It was a delicious recipe!
And now a bit of a break. There is still a long way to go! I will focus on cozy and winter for a while, not Christmas quite yet!