A collection of the best homesteading books for anyone looking for a more homegrown and self-sufficient lifestyle.
Why you need homesteading books
If you are like many people who are starting a new lifestyle out in the country or just trying live simply in the city of suburbs, the whole thing feels very new to you. So many homesteading skills have a big, big learning curve or are downright scary at times (like beekeeping!).
And there's nothing like a book to help you learn or simply build up your confidence. They are also wonderful for inspiring you to keep going, to try new things, or to just see the beauty of your new lifestyle.
Of all the many books out there to choose from, I have a few that I would recommend above the rest. Here are my favorites!
???? Related: The Best Books for Homemakers and the Best Home Canning Books
How to Live on Almost Nothing and Have Plenty
This book is out of print and the author is no longer living. But of all of the books on this list, it's probably the best and most well-rounded. It is one of those rare books that feels like sitting down with a friend who's done this all before and is telling you the truth. It covers everything from starting seeds in a greenhouse to raising pigs to making handmade Christmas gifts from your homestead.
Rather than doing a boring presentation of the facts and all the different ways to accomplish something, she is not afraid to offer a real opinion and tell you the best way to do things. So, so, valuable if you can get your hands on it.
Animal, Vegetable, Mineral
This book is not exactly a "how to homestead" manual. It is the true story of Barbara Kingsolver, a writer who moves to a Virginia farm with her family with the dream of eating a local diet. It manages to celebrate self-sufficiency and eating local without being preachy and annoying, which is a difficult task.
And although it is mostly a story, it is extremely inspirational and will will remind why you are doing all this work on days when it all seems like too much. (And those days will come.) I have read it many times, and will read it many more.
Gardening When It Counts
This is another book that goes against the grain of some of the more common homesteading books. Rather than just repeating the same thing every other book does ("plant your vegetables in rich, well drained soil!"), the author goes in depth as to why your garden should be arranged and fertilized in a certain way.
The Women's Heritage Sourcebook
---
This is a beautifully photographed, coffee table style book that goes over a broad range of homesteading activities. There are sections on keeping animals, homestead cooking, how to have kids help on the homestead, and many other topics.
I tend to prefer books that are deep and narrow, and this one is broad. But it's so lovely and inspiring that it deserves a place on this list.
The Four Season Harvest
---
This is one of those homesteading books that focuses on one narrow topic but covers it backwards and forwards.
It is solely devoted to extending your growing season with low-energy methods (that is to say, not using an expensive heated greenhouse). But this is one of the most important skills for homesteaders to learn because it allows you to extend your months of fresh vegetables. You will learn how to use row covers, soil warming methods, and choosing the right veggie varieties to harvest lettuce, spinach, and much more all though the winter.
A great choice for the more experienced gardener who is looking for a challenge!
Fresh Eggs Daily
This is a chicken keeping book, but its more than that! This book helps you look at your flock of hens and make sure they are healthy and happy so that you enjoy them and they provide you with plenty of fresh eggs. The author has a gift for animals and the joy she finds in homesteading and keeping chickens shines through. This is a wonderful book to have before you even buy a chicken to get you excited about them, and also a lovely reference to keep on your shelf.
Homegrown Pantry
There is more to a self-sufficient garden than planting a million things and watering them. Almost more important than the work of the garden is the work of planning it. This book helps you know how much to plant and how to use it. It included ideas for using your harvest, and even better, guides on how much to plant depending on how your family will consume it. The author also has a few books that include detailed garden plans that are very helpful.
Her writing is very enjoyable and this book reads almost like a novel. One of my favorites.
Looking for even more simple living books?
Enjoy!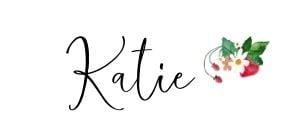 By