How to effortlessly complete those tiny chores around the house that drive you crazy.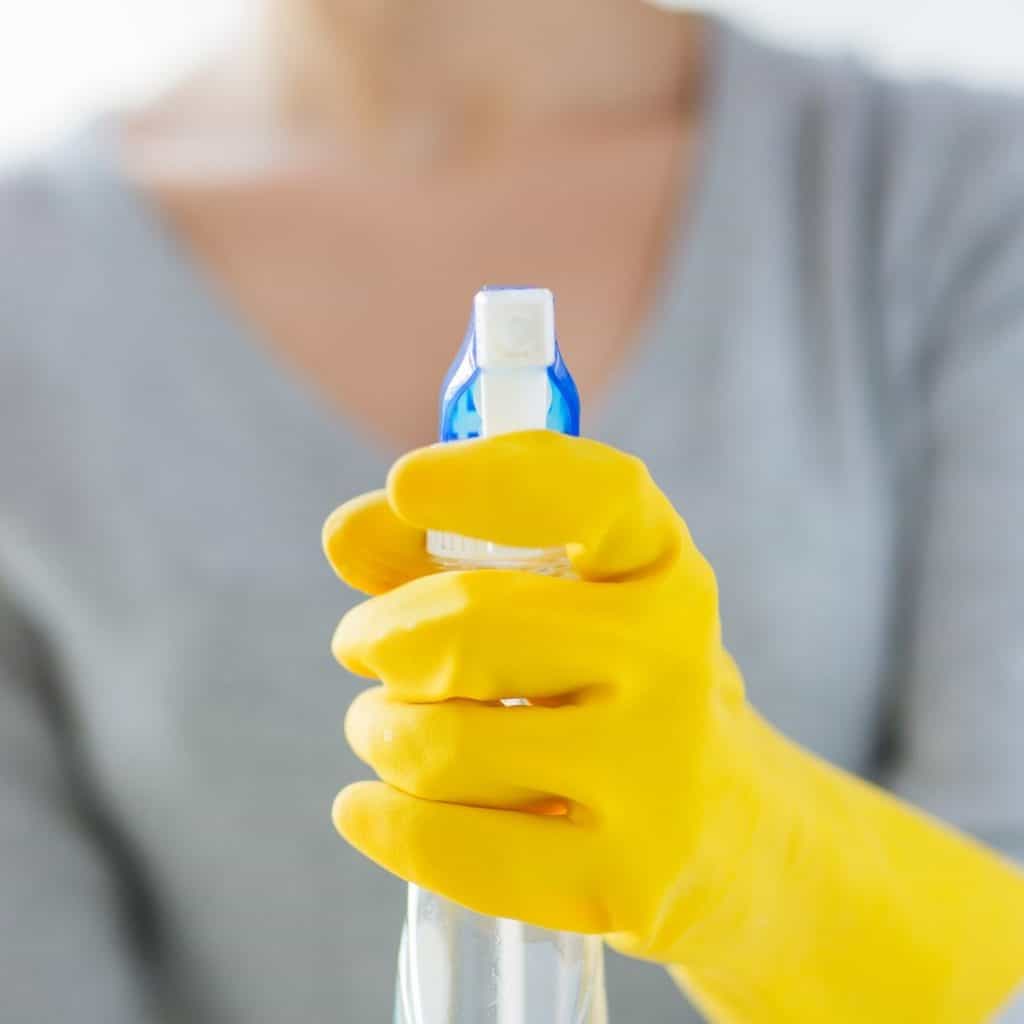 When I was in college, I worked at a locally famous barbecue restaurant. We had huge lunch rushes and then a lot of time sitting around. They employed some real characters in the kitchen, including a dishwasher who quite literally lived in the broom closet. He was a hard worker despite his problems, and was promoted to assistant cook. Soon he was everyone's favorite cook to work with because he got food out quickly and never seemed overwhelmed and angry.
Here was his advice to me when I asked him how he was so quick:
"You just do what you can, where you are."
He didn't mean this in a philosophical t-shirt slogan way. He meant to do what needs doing in your present physical location.
If you were in the freezer getting fries, well then go ahead and get the onion rings. If you were outside sweeping, better wipe down the outside tables too. If you needed to restock your napkins, straighten up the shelf that they are on so you find things easily next time you go in there. And then when tons of food orders started pouring in during the lunch rush, he was ready. There was no running out of onion rings and wasting time running to the freezer while he was supposed to be cooking. No frantically searching for a needed to-go container in the messy supply room when an order came in. All of that was already done.
Sounds obvious, right? It wasn't.
Here are some ways to do what you can, where you are:
While the kids take a bath:
-Clean out their under sink cabinet
-Wipe the baseboards down with a damp cloth
-Clean their toilet
While you wait for a kettle to boil:
-Scrub the sink and fill with a a few inches of water and a splash of bleach
-Give your trash can a quick scrub
-Wipe down the front doors of a few cabinets
-Quickly arrange your fridge so it looks pleasant when you open it
When you run into a bedroom to get something:
-Collect all the water glasses
-Straighten the pillows and line up the stuffed animals
-Check under the bed
While you are in the shower:
-Clean one wall (keep your supplies right in there!)
-Leave toiletries in designated spots so it looks tidy
When you go outside to get the mail:
-Fill up your bird baths and feeders.
-Gather sticks for kindling
While you fill up your gas tank:
-Throw away any trash in the car
-Sort through your consoles and storage areas
When you walk by a houseplant:
-Dump your water glass into it
-Pinch off any brown leaves
When you put groceries away in the pantry:
-Organize one shelf
-Toss things that aren't getting eaten.
While your young children play outside:
-Weed one small area
-Deadhead your flowers
-Turn your compost pile
And watch your to-do list shrink as so much housework gets done naturally