❤️ lesson of the month: Authenticity
If you've been blogging for any length of time, you know the temptation to copy. Or, as we like to say, "being inspired." But really, for me, it had turned into copying. Not anything unethical, like copying a recipe for replicating a photo. But finding a style that was very much NOT mine and trying to force it to be mine.
This style of ingredient shot, for example.
It's fun and cheerful. But, really, my style is NOT fun and cheerful. It's calm and country-inspired. So why was I adding arrows and crazy fonts to my photos? Who can say?
Turns out, an ingredient shot that is my style looks like this.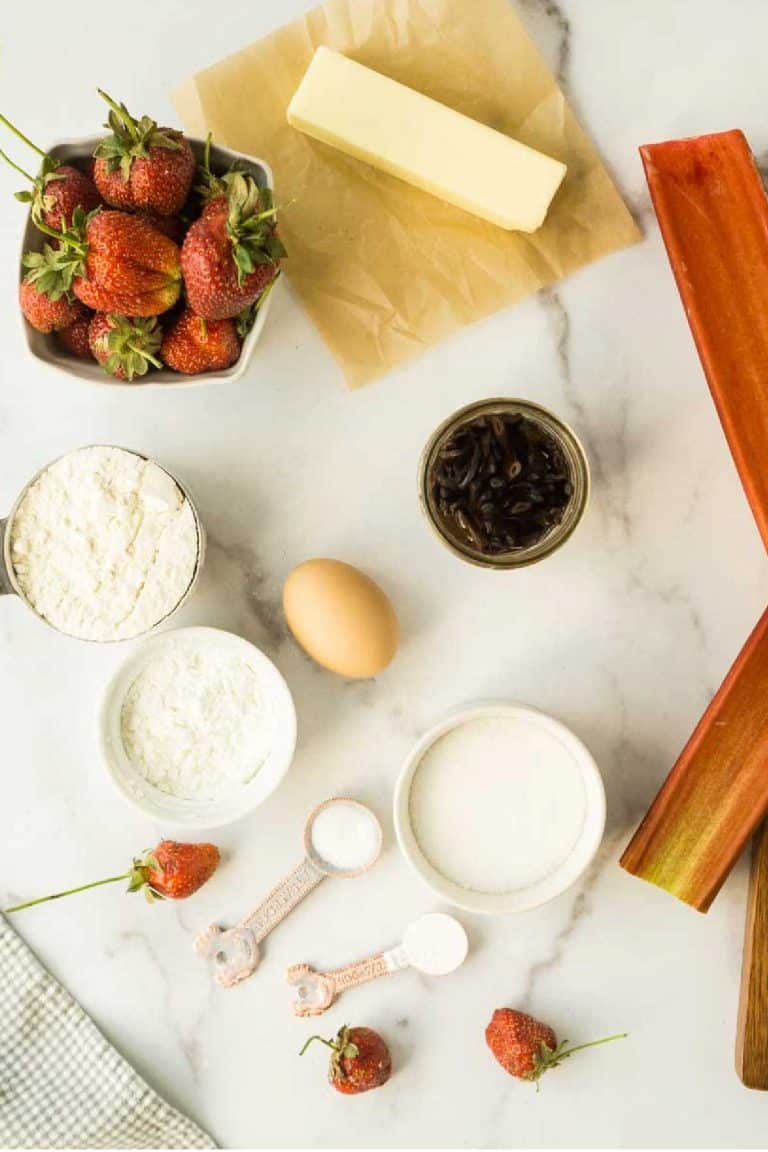 Bonus, it's easier.
And course, authenticity goes way beyond graphic design. This month I had to take a hard look at my content, my message, and what I was spewing out into the world. Do I need to post cocktails and desserts similar to the cocktails and desserts that everyone else is posting? Just because I can rank number one on google for Cajun ranch dressing, should I be posting a recipe for Cajun ranch dressing? Or should I love something first, and THEN post it?
I've written in these income reports before that I am posting SO MUCH content and not being rewarded for it. MORE is not working. Maybe better will work.
You might already know this, but a lot of bloggers outsource almost all of their work. They hire someone else to write a recipe, take and edit the photos, write the blog post, and make a video. And they are very hardworking and successful.
But I've decided that is not a route I want to take. I am happy to outsource video editing and post writing here and there (I still write the recipe, just not the "additional info" that goes in the post.). But I've put my heart and soul into this blog and will continue to. Anyone who comes here will get ME. Not sure if that makes sense.
💲 On to income and Expenses for May
Adthrive: $3,305 (traffic was down but RPMs were quite high, so I stayed steady)
Amazon: $191.48 (NOT GREAT BOB)
Nurture Soap: $85.60
Youtube Ads: $380.19
My own products: $282
RewardStyle: $48
Total: 4,292,27
Convertkit: $790 (yearly)
Leadpages: $300 (yearly)
Capture One: $149 (one time fee!)
Illustrator: $21
Amy's Circle Group: $39
Sendowl: $15
Shopify: $29
Recipe Blog Post Writing: $400 (5 posts, paid upfront)
Total: $1780 💸 YIKES!
What changed.
Traffic was down overall. High RPMs helped compensate for this on the ad revenue front, but it still hurt my affiliate commissions, which depend on traffic.
I also mixed up my expenses quite a bit. As in, they are astronomically high. But many of them are yearly renewals so this was just sort of a rough month for me!
I switched from Lightroom to another photo editing software, Capture One. It is a one-time fee vs subscription based like Lightroom, so this one payment will be a much better deal long term. I'm actually strongly preferring it to Lightroom, too. And I am a rebel and like having something different. What can I say.
Now, what I'm not excited about: the renewal of Convertkit and Leadpages. Gross. Over a thousand dollars a year just for the two of them.
🗓 Moving On to Next Month
I have committed to a freelance project that will be done in July. I have to focus on that this month. So I have to really pick one thing I can do this month to move the needle for me.
I've decided to stop obsessing over blog traffic or income. Let's just pretend my ad income will max out at 4K/ month for the rest of my life. What can I do to still grow? Want to hear my mini plan?
June: Youtube. Make 5 videos in the month of June, mostly focused on soap on lotion, which is what does best for me for WHATEVER reason.
July: My emaill list. Grow my list and email these people more. Five times a week. Yep.
August: Start a course. I know what I want it to be about, and I have it outlined. Just need to get over myself and do it.
September: Launch the course.
Yes, I will continue to publish three times per week. To be honest, it feels easy and productive and good now. I've become a content machine.
And that's the end of this report. I've made peace with my stagnant income. This is a fun hobby that I actually do love and that makes me money. What is there to complain about?
Blogging questions/ advice/ anything you need, leave me a comment or reach out to me. I'd love to help.