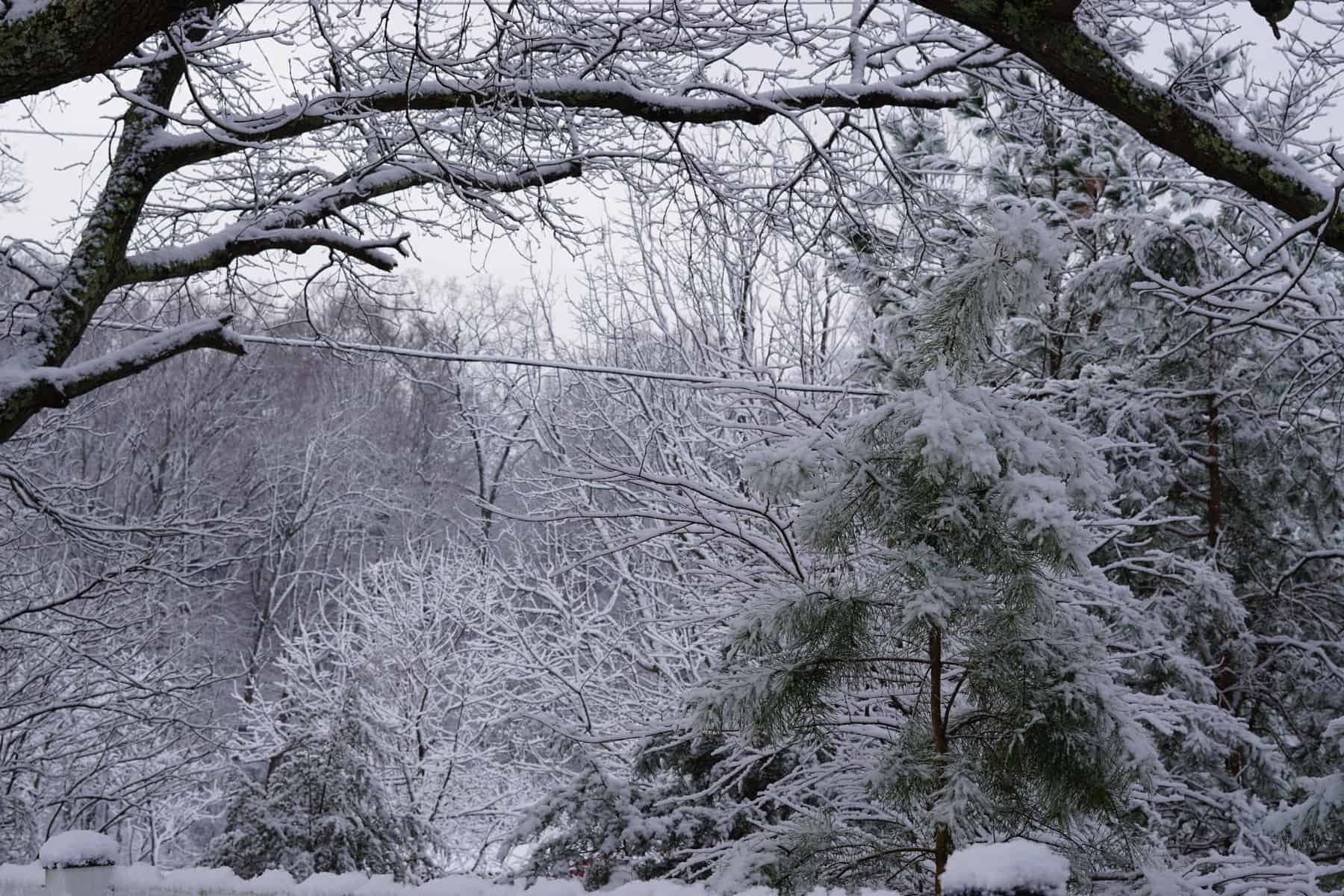 Both kids had the day off school today.  There is less than an inch of snow and none of it stuck to the roads.  It was very pretty, though, coating all the trees.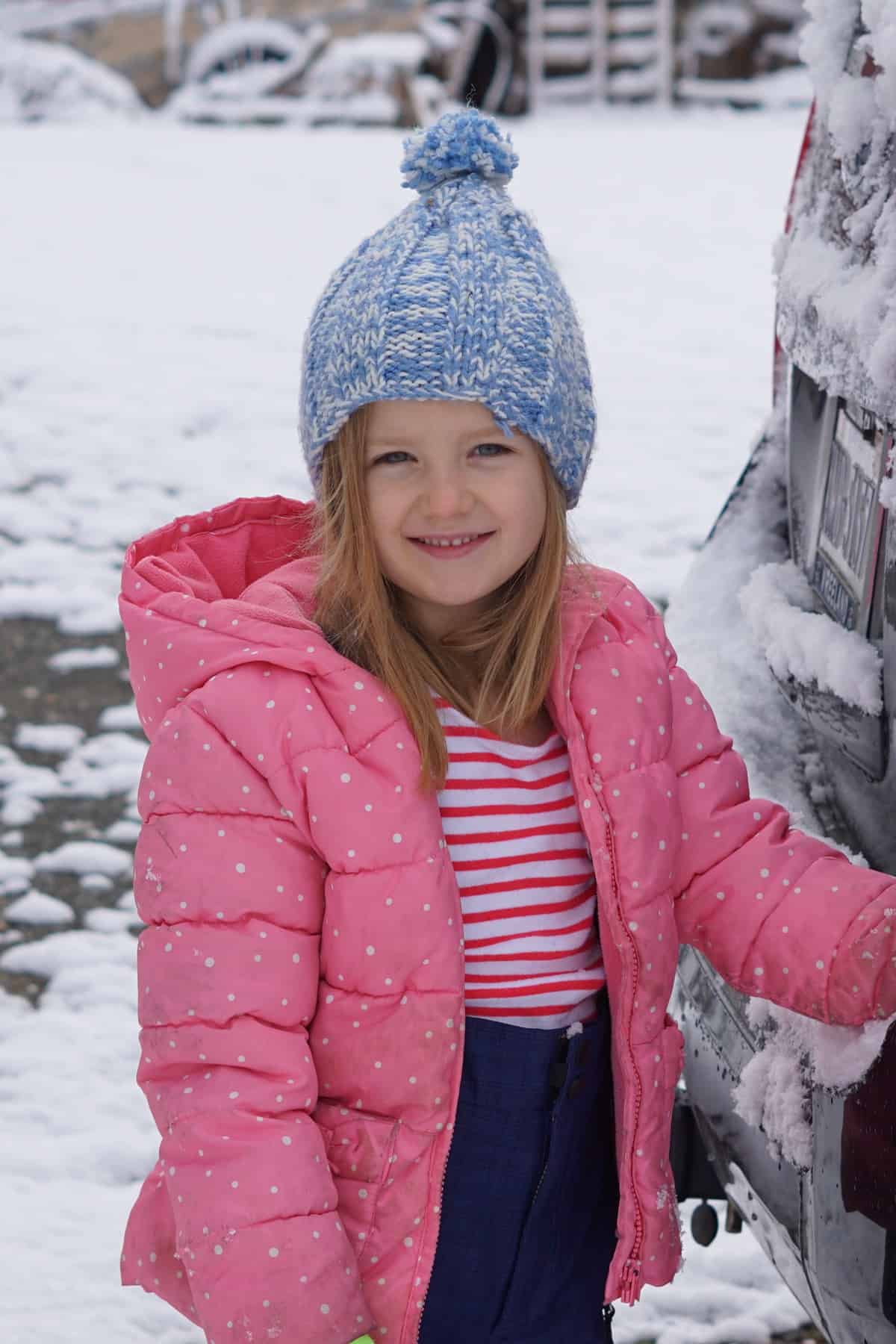 After about forty minutes outside, they asked for hot cocoa.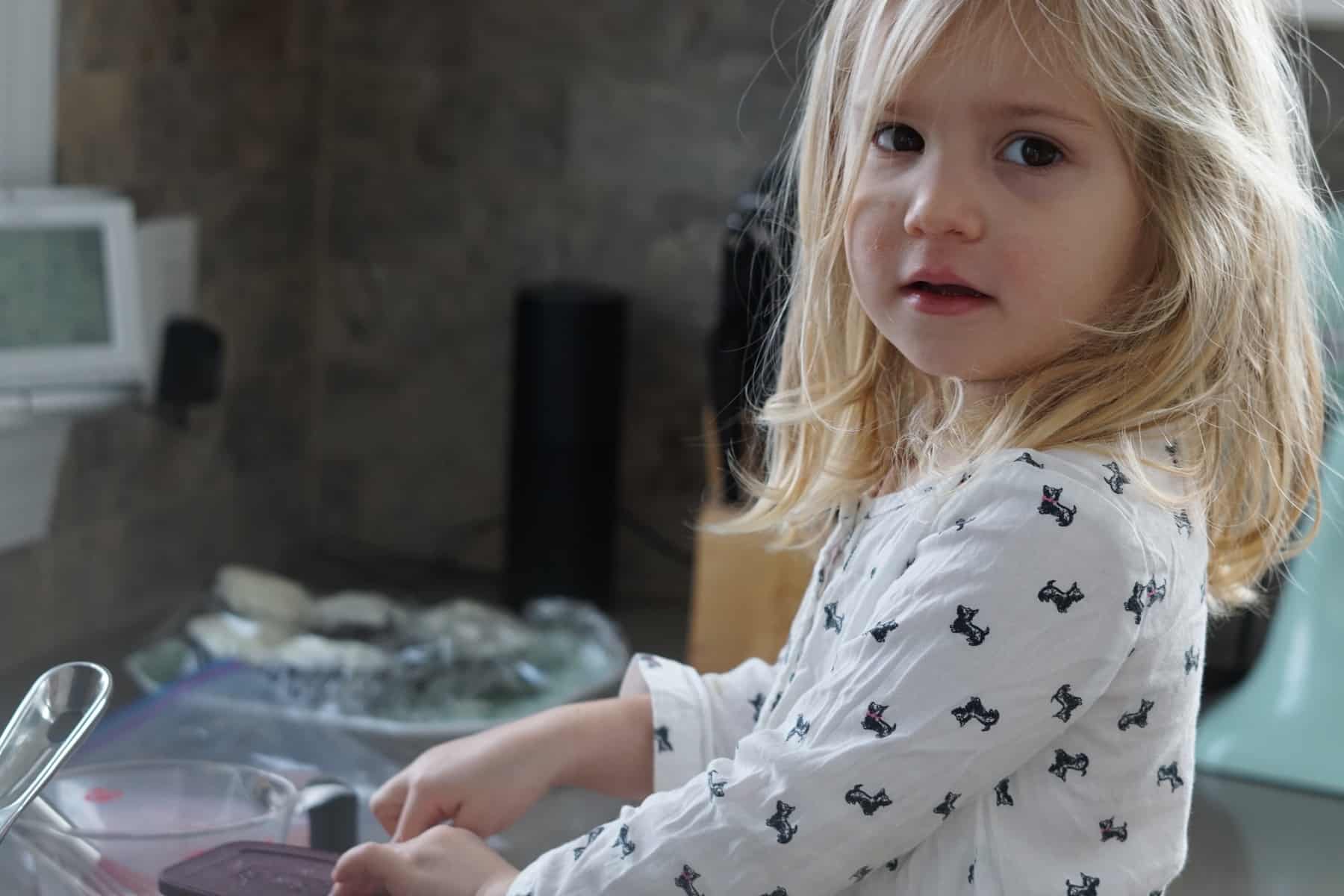 This recipe (hardly even a recipe) is very simple, and not too rich.  It is just right for a treat for the kids, as it makes two or three small servings.
2 T. cocoa
2 T. white sugar
tiny pinch of salt
1 dash of vanilla
1 cup milk
Dump the dry ingredients in a small saucepan. Add the vanilla and a splash of milk so that you form a thick liquid.  Heat on medium low for a few minutes until everything bubbles up.  Let it boil for a minute or so, then add the rest of the milk and heat through on low.  Pour into tea cup sized cups and top with marshmallows.