You paid for it, so use it up! These recipes (from fried chicken to layer cakes to doughnuts) are just the thing to make with your leftover buttermilk.
There's no need to toss the rest of that buttermilk you used for that one recipe. From biscuits to dressing to cake, you'll never again wonder what to do with the rest.
Buttermilk is one of those *weird* ingredients that you probably don't always have on hand. But everyone hates buying something and not using it up.
Never fear, there are plenty of amazing buttermilk recipes out there, and this list is full of 'em. Pick your favorites and get to pouring.
1. buttermilk fried chicken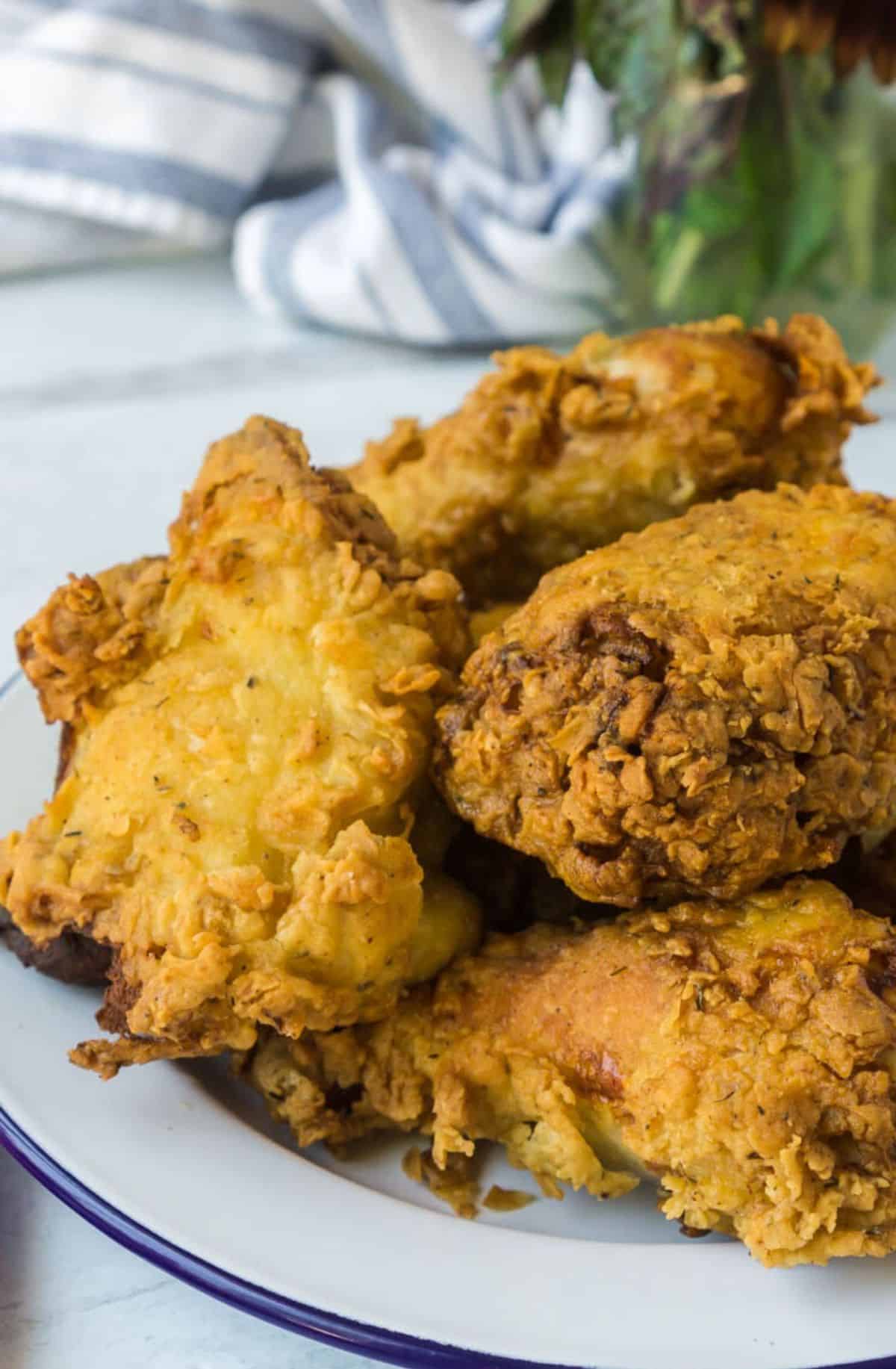 Crisp skin, moist flesh, and the perfect amount of seasoning make this a Sunday supper favorite.
The buttermilk in the recipe makes the meat super tender and juicy.
2. blueberry waffles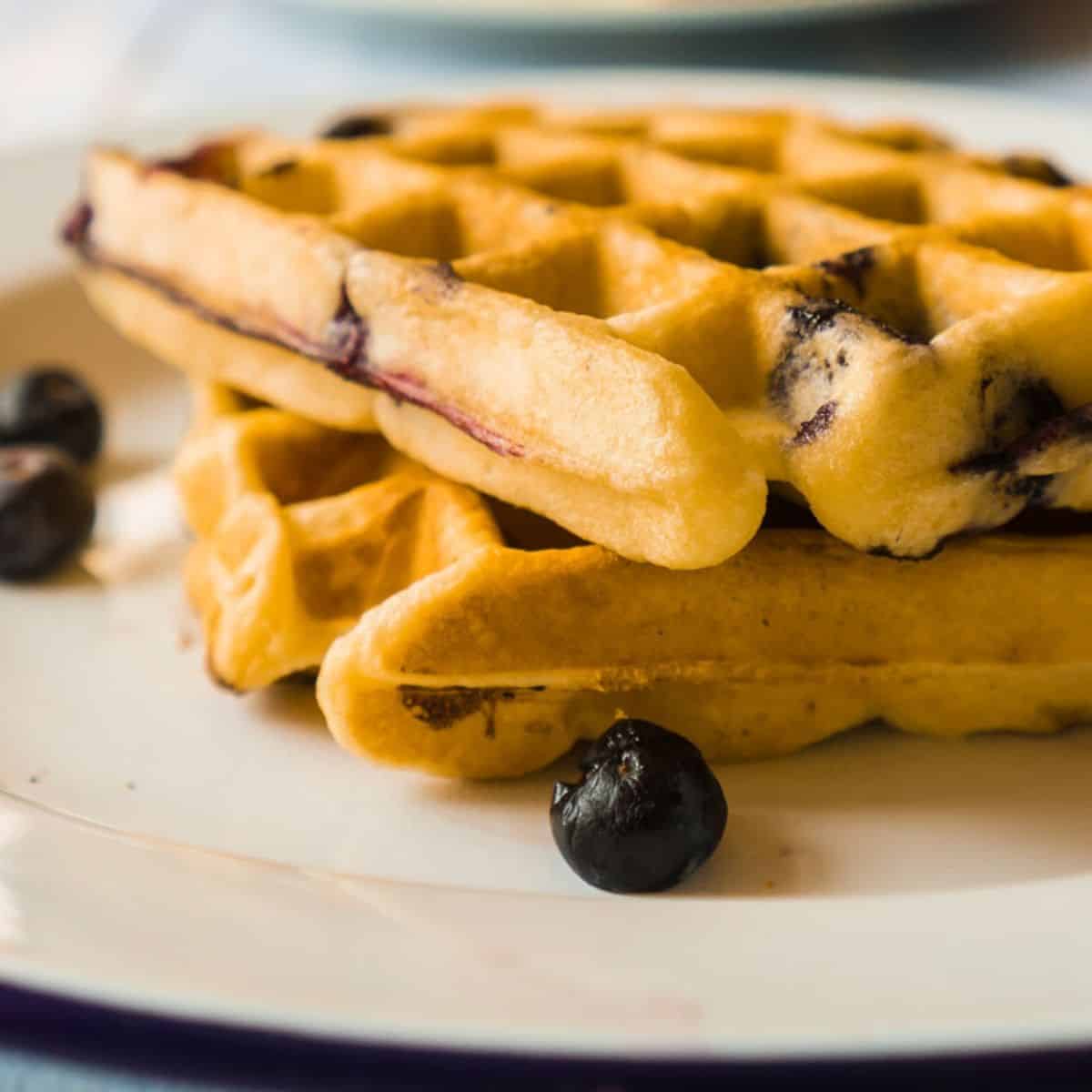 Buttermilk waffles are a classic, but blueberries make them better.
You'll love the subtle tangy flavor, the tart berries, and of course… the butter and syrup on top!
3. cast iron skillet biscuits
High-rising, golden brown, and brushed with plenty of melted butter, there's nothing like a buttermilk biscuit. Perfect with breakfast, with fried chicken, or just slathered in jam for a snack.
4. strawberry quick bread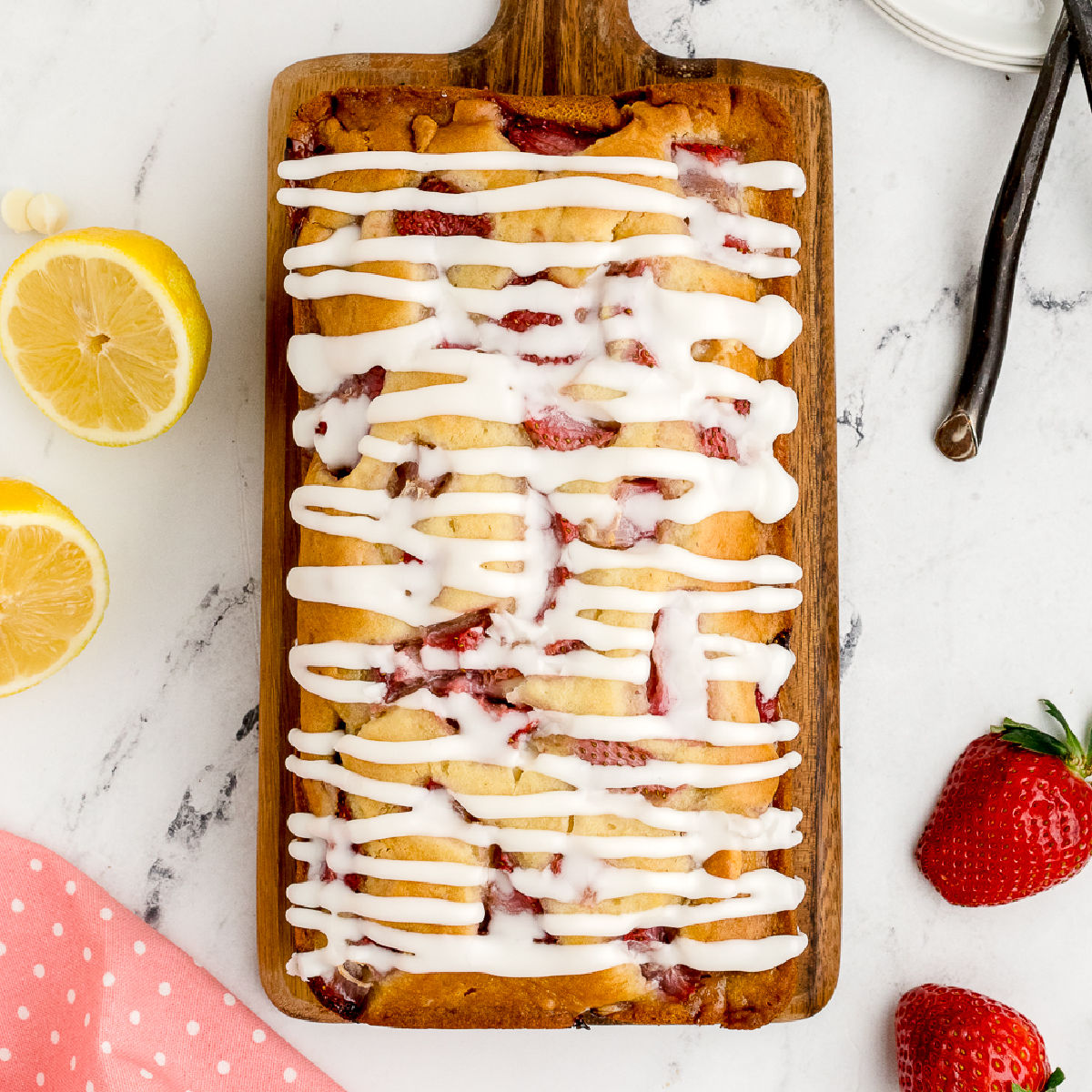 White chocolate and strawberries are a match made in heaven, and this quick bread is an amazing way to enjoy them both. Moist, sweet, and drizzled with a vanilla glaze, you'll love this cheerful recipe.
5. buttermilk sourdough bread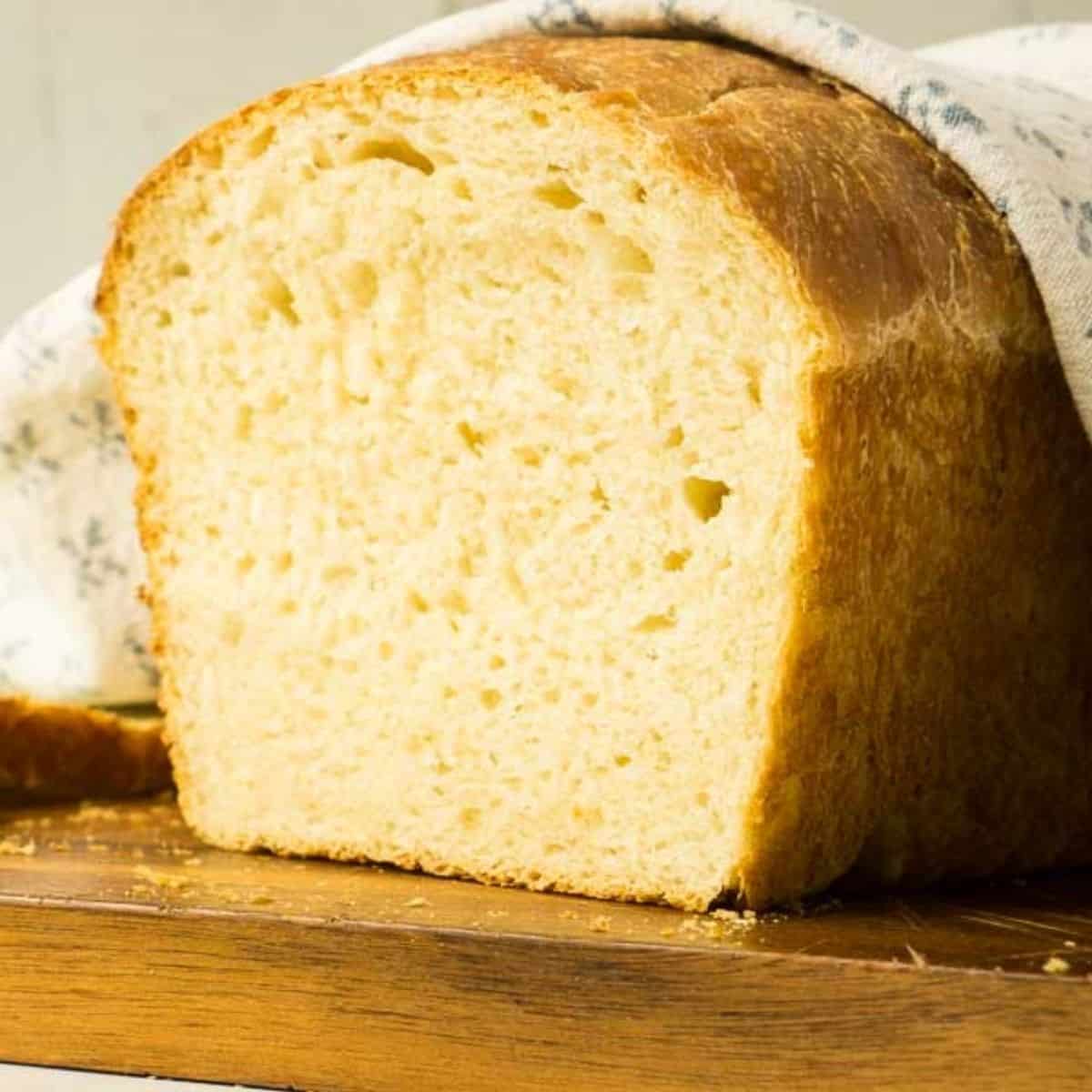 A soft and tangy sandwich bread, you'll love how the flavors of buttermilk and sourdough combine in this recipe.
6. southern chicken tenders
Confession: this is what we buy buttermilk for every week. It's one of staple recipes, and I hope it becomes one of yours too.
They're delicious, perfect for picky eaters, and the leftovers are amazing straight out of the fridge.
7. macadamia nut pancakes
A tropical breakfast indulgence, this recipe takes classic buttermilk pancakes and send them over the edge with macadamia nuts. Super delicious with whipped cream and fresh fruit on top.
8. cornbread
Cornbread is a staple at any Southern table, and this buttermilk cornbread recipe is one of the best. It's fluffy and just lightly sweet, making it the perfect addition to your holiday table or accompaniment to chili.
9. ranch dressing
A classic buttermilk recipe! If you want real ranch flavor, this is the recipe for you. No fuss, no packets, just a delicious recipe you'll use over and over.
13. fried chicken sandwiches
This crispy, flavorful sandwich will remind you of one from your favorite chicken restaurant… but so much better for you and easier on the budget.
Just like some of the other recipes, buttermilk tenderizes the chicken here and makes it super delicious.
14. mashed potatoes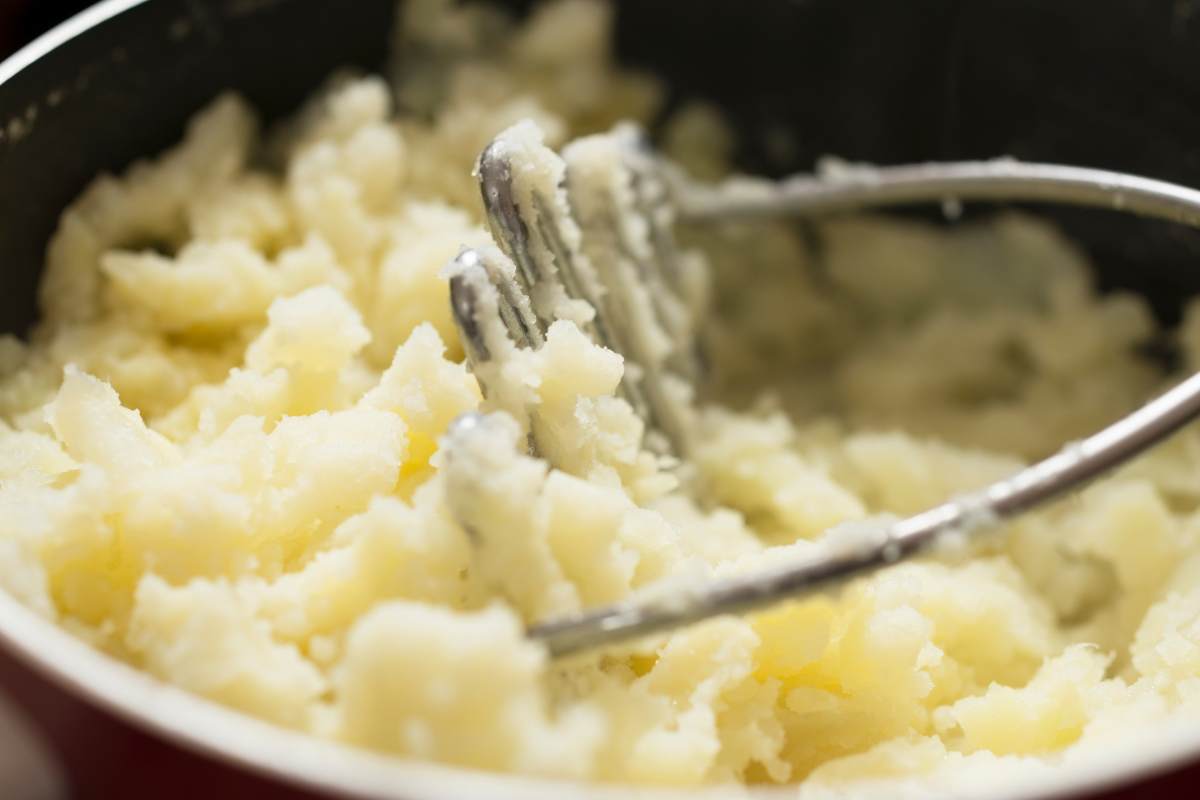 So flavorful and delicious, these tangy mashed potatoes will be your new go-to. The perfect side dish for a special occasion.
15. banana cake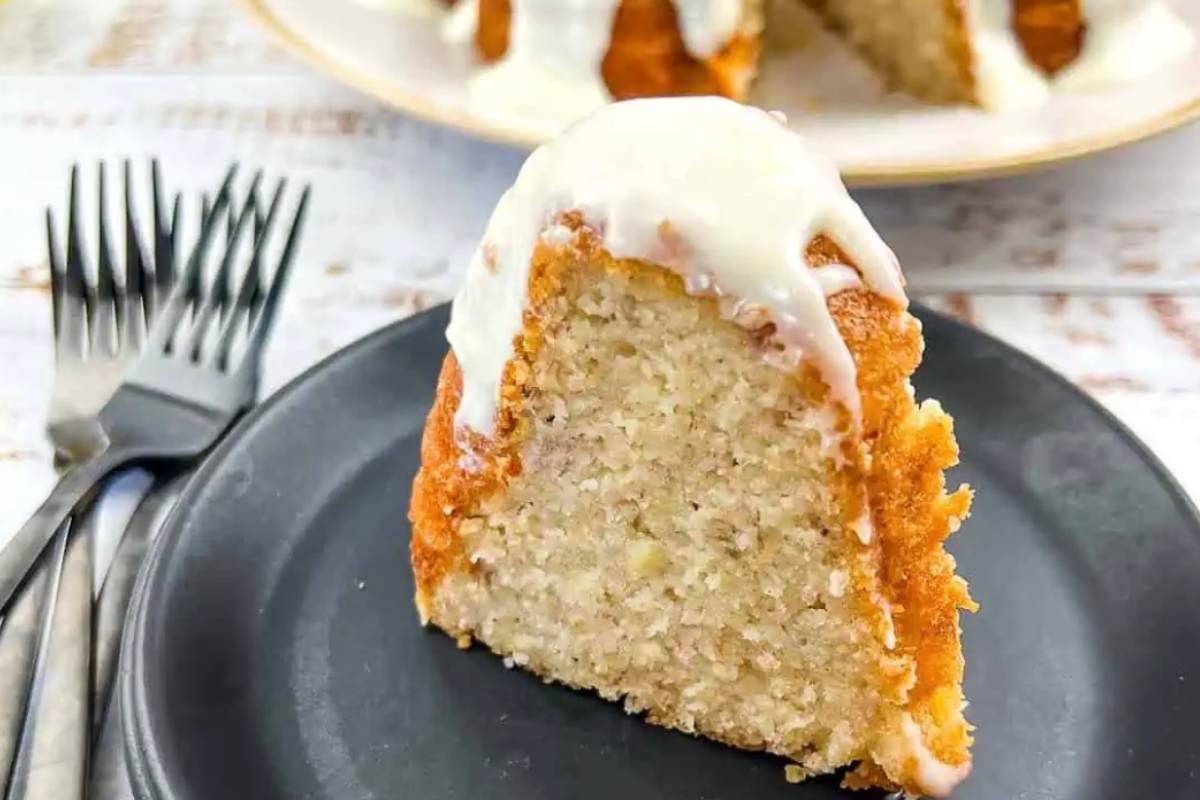 An awesomely moist Bundt cake with a scrumptious frosting, you'll be surprised by how perfectly bananas pair with buttermilk.
This recipe is perfect for dessert or (shhhh!) breakfast!
16. chocolate sheet cake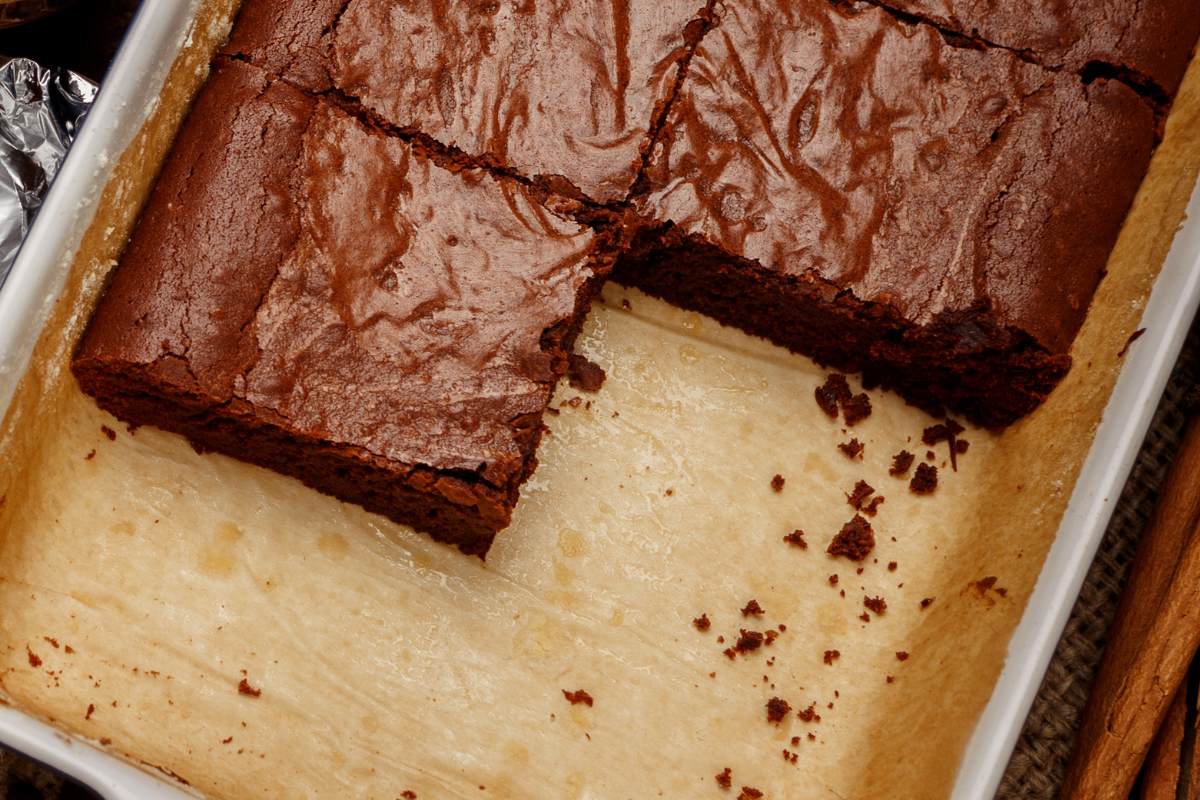 Super easy to make, you don't need a mixer for the cake or the frosting. So moist, delicious, and perfect for everyday.
17. old-fashioned donuts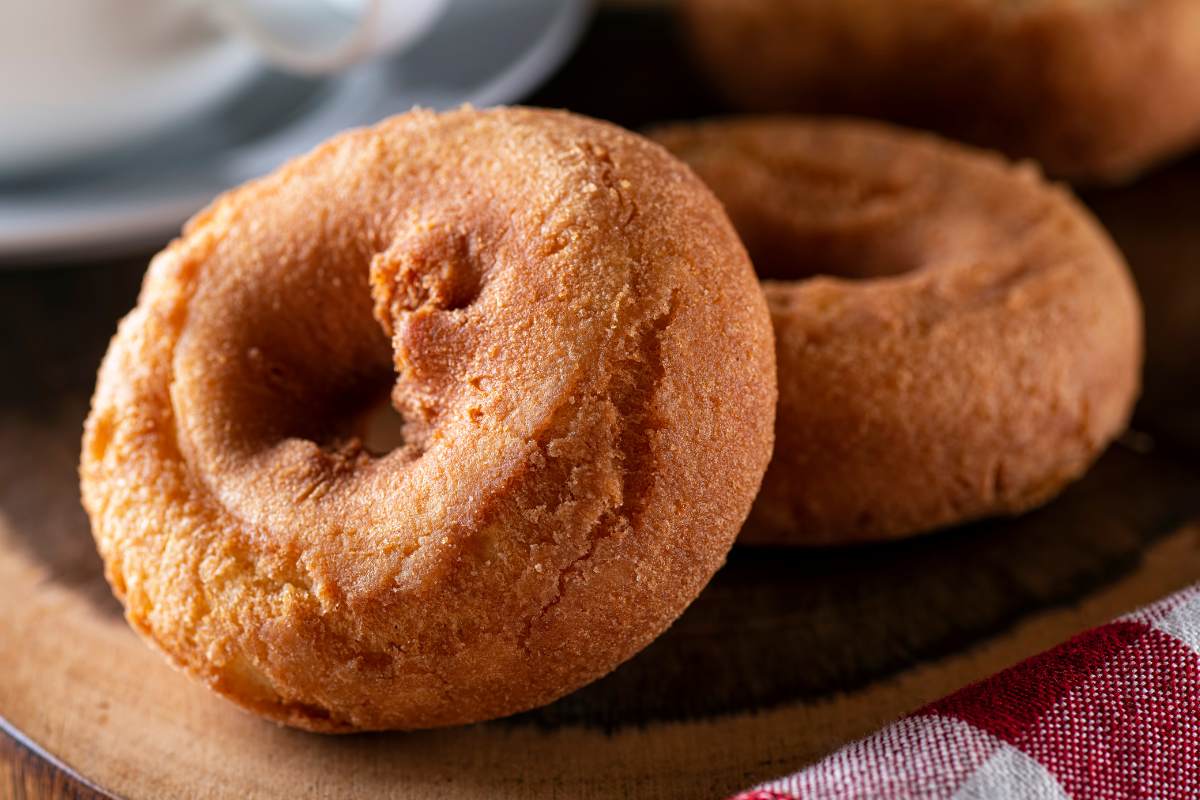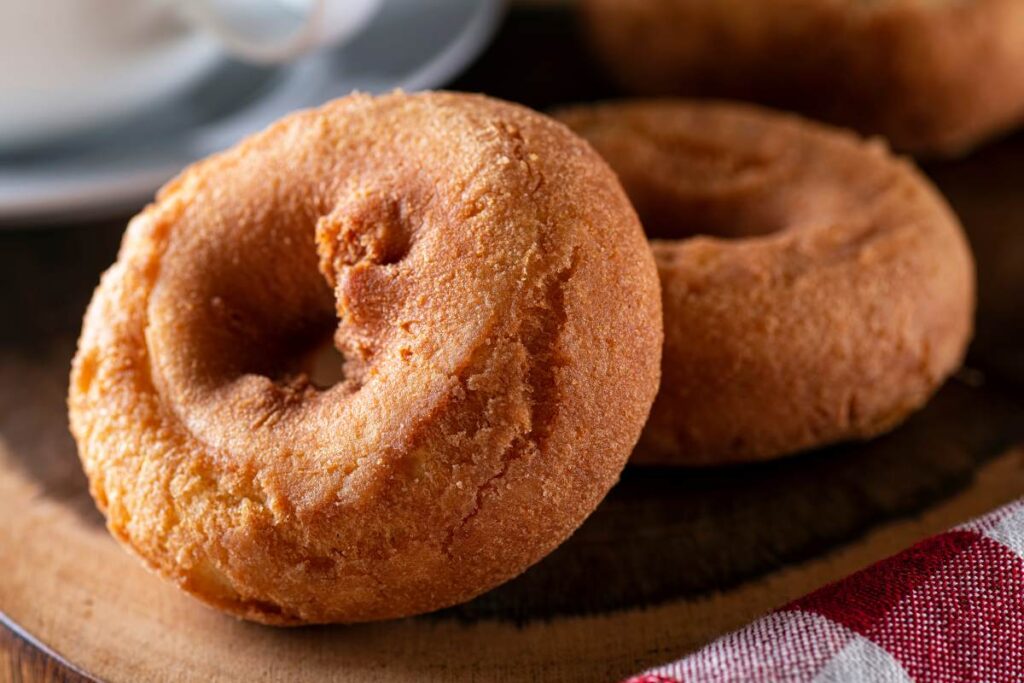 These are a classic doughnut that everyone loves. Soft, tender, with that slightly crispy crust, they are delicious plain and can be dressed up with some powdered sugar or a glaze.
18. Irish soda bread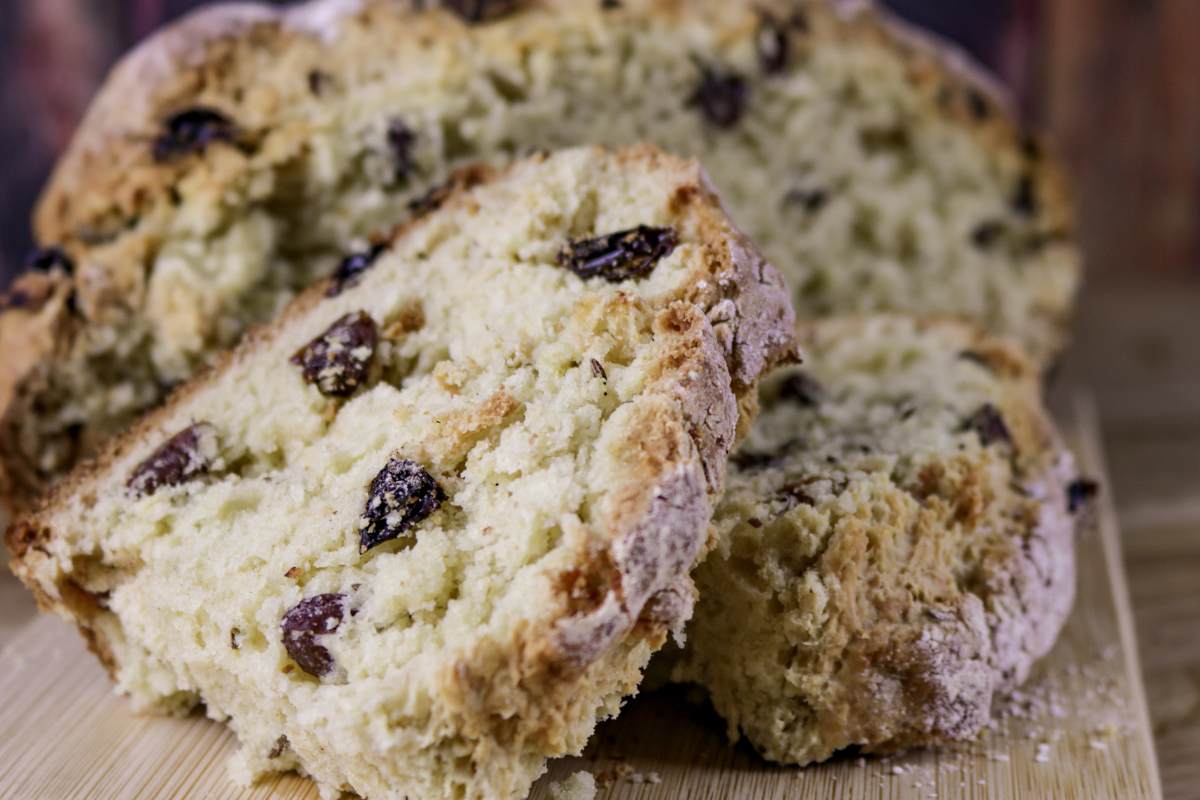 You'll love this delicious quick bread with butter and buttermilk. It mixes up fast, and there's no rise required. We love this particular recipe for the amazing crust, and it has great flavor.
19. hush puppies
Buttermilk makes the perfect mix-in to hold hush puppies together before you deep fry them. A deep-fried batter is basically the best t thing ever. If you haven't tried these, it's time!
20. buttermilk pie
The caramelized brown sugar top, the slight lemon flavor, the custard filling. This might sound unusual but trust me, it's delicious.
22. red velvet cake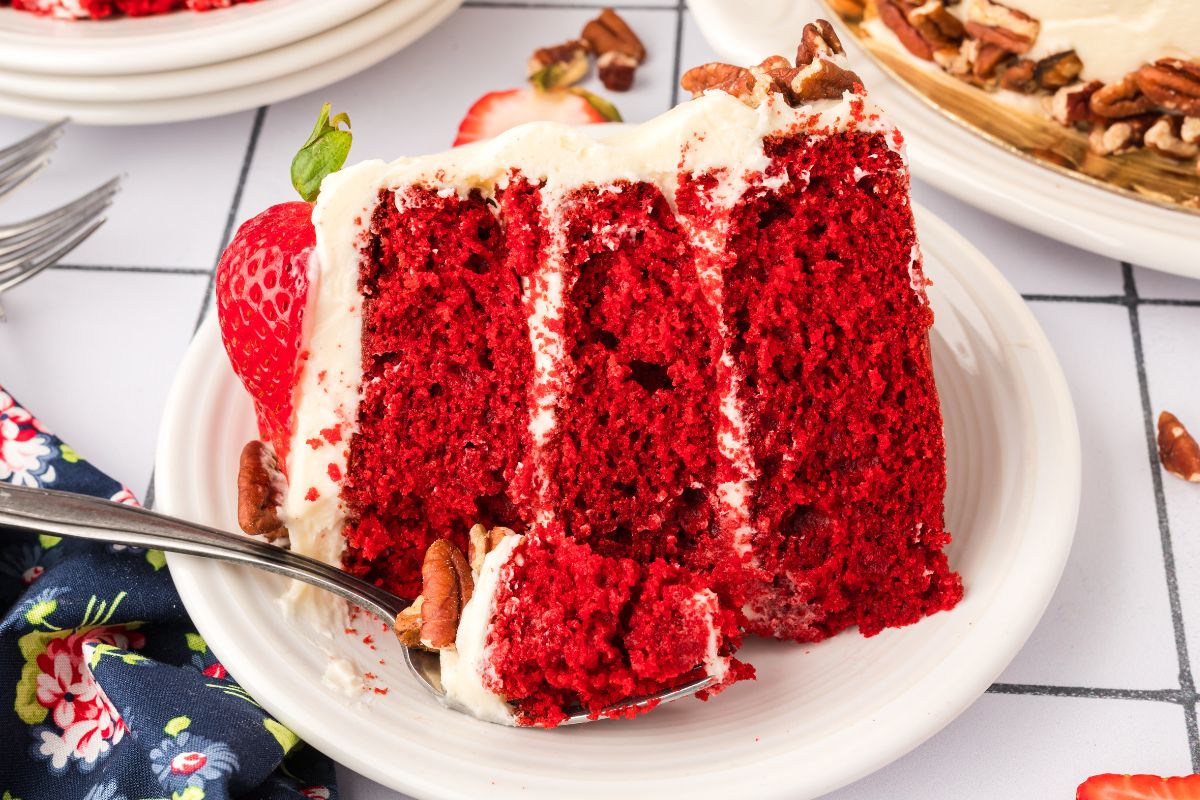 Buttermilk is one of the secrets to a delicious red velvet cake. (And of course, the perfect cream cheese frosting doesn't hurt!). You'll love this classic, beautiful, and indulgent recipe.
23. buttermilk scones
Buttermilk is a great addition to a classic scone recipe. Buttery and tender, scones are a perfectly elegant thing to nibble on. Feel free to add chocolate chips, of course.
24. buttermilk pound cake
With just a few simple ingredients, this scratch-made pound cake will be a new favorite. Don't forget the butter extract! It takes this already amazing cake to the next level.
24 Amazingly Delicious Ways to Use Leftover Buttermilk
Print Recipe
You paid for it, so use it up! These recipes (from fried chicken to layer cakes to doughnuts) are just the thing to make with your leftover buttermilk.
Click here for a FREE autumn cookbook (25+ Recipes!)
Ingredients
fried chicken

biscuits

waffles

strawberry bread

sourdough bread

chicken tenders

pancakes

cornbread

ranch dressing

chicken sandwiches

banana cake

mashed potatoes

chocolate cake

doughnuts

soda bread

hush puppies

buttermilk pie

red velvet cake
Instructions
Pick your favorite recipe.
Notes
All out of buttermilk? You can make a passable substitute by mixing 1 tablespoon of lemon juice with regular milk. Let it sit for a few minutes. and then proceed with your recipe.
Did you make this recipe?
If you loved it, please leave a review!