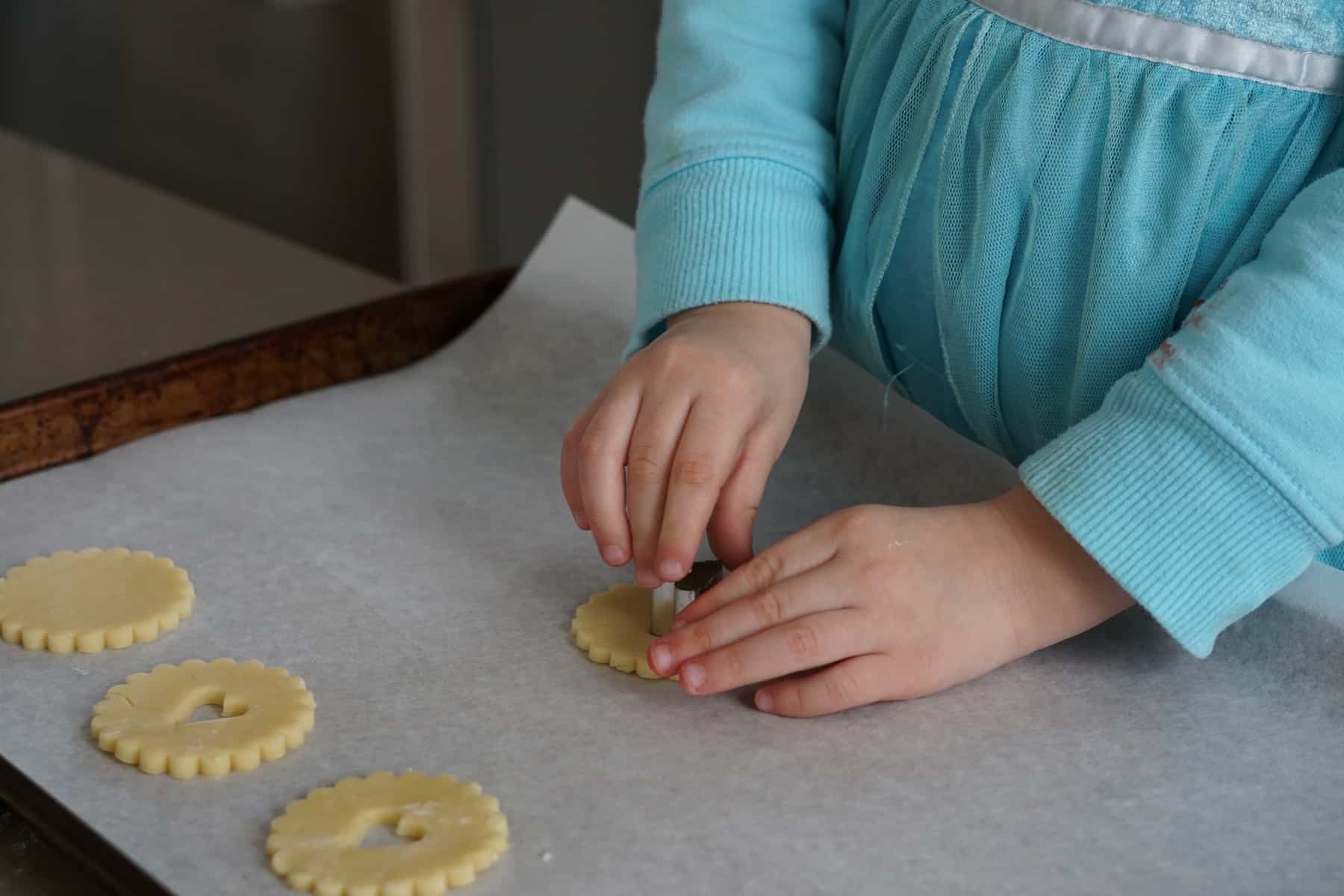 We love this recipe, adapted from King Arthur Flour.  There is no almond flavor, because that's gross.  The dough freezes well if you would like to make it in advance, just let it defrost in the fridge 24 hours before rolling it out and proceeding with the recipe.  These make a great Christmas cookie, giving beautiful variety to a mixed cookie tray.
I love my biscuit cutter set because its labeled with sizes and has one scalloped and one flat end.  For the hearts, I use this set of mini cutters.
Raspberry Jam Linzer cookies
-1 1/4 cups powdered sugar
-1 cup plus 2 T. butter
-1 egg yolk
-1/2 tsp salt
-2 tsp vanilla
-2 3/4 cups flour
-raspberry jam for filling
-powdered sugar for dusting
 Blend butter, egg yolk, sugar, salt, and vanilla with electric mixer until smooth
Add the flour.  If mixture is too dry and crumbly add a tiny bit of water until it comes together
Divide dough in half, shape into flattened disk, and put in fridge 2 hours.
Remove dough from fridge.  Let it sit at room temp until slightly softened, then roll out on well floured surface, with floured rolling pin.
Cut out bases and tops (make sure you have the same number of each!)
Place on parchment lined baking sheets, bake at 350 for 12-13 minutes. Cool right on the pan.
Shake powdered sugar on the cut out tops once they are cool.
Spread jam on the bottom cookie.  Place sugared cut out on top.