Two beautiful words that don't really belong together. The garden is so full as cool weather and warm weather plants are both in. And what is there to harvest? Very little, at least in my garden.  Some people are good about extending the harvest, which is something I need to work on.  But for now, there is not much available fresh.
(Not yet.)
The only things I could eat out of here are cilantro, spinach, and green onions. In a few years I hope to have a productive strawberry and asparagus patch, and I guess that is what will tide me over for these months. Leaf lettuce would be ready around this time too, but I don't grow any, because someone in our house will only eat romaine and iceberg.  Most cool weather plants around here won't be ready until mid to late June. (Maybe even July since this year we got to a late start.). They are at least up and growing well, the peas, onions, broccoli, potatoes, and lettuce.
(Nope.)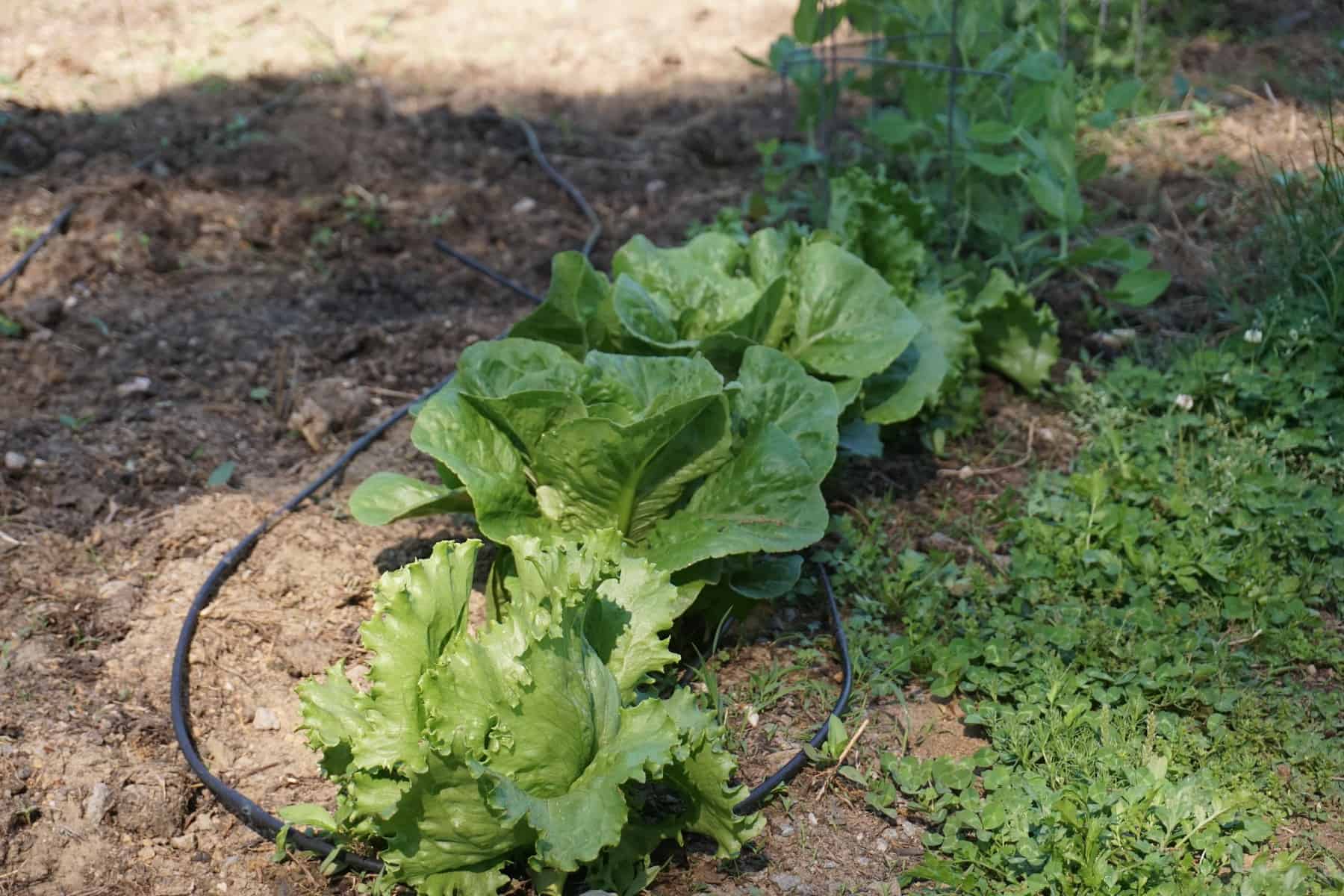 (Closest to being ready, but no.)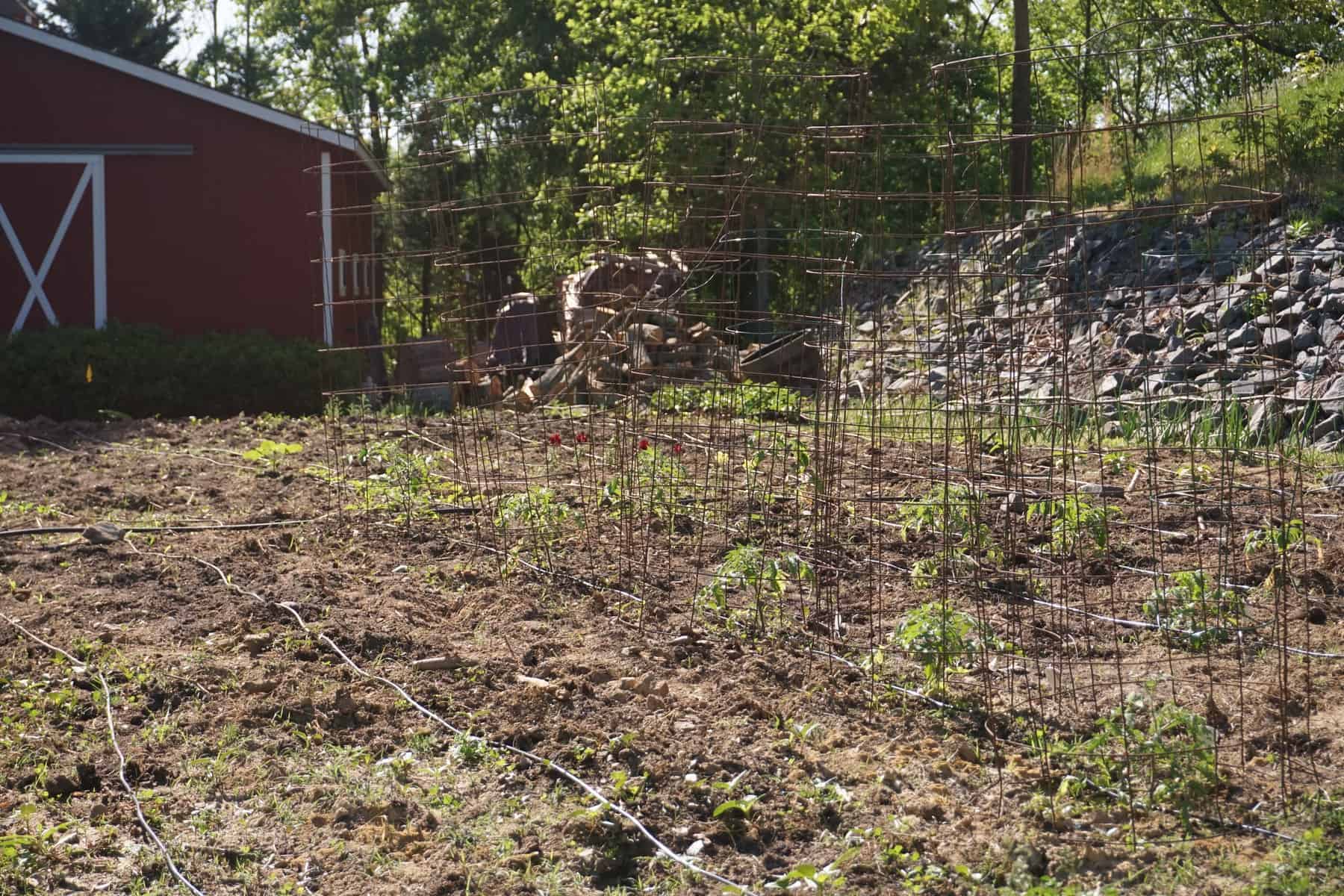 (It sure doesn't look like much for how much work it takes.)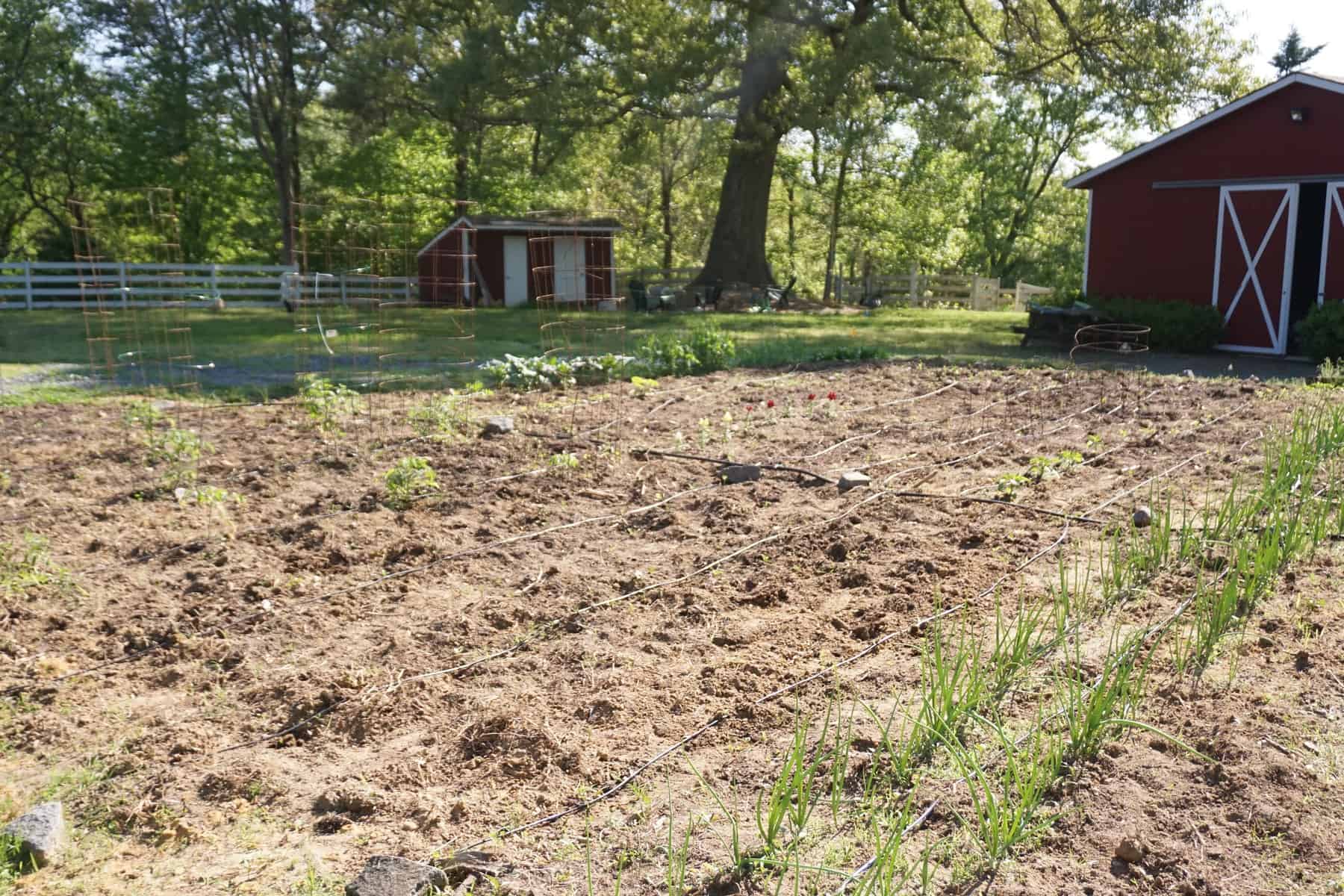 (You can hardly see any plants here, but they are there.)
And as far work goes, there is a lot of it.  I put one thing in a day to avoid burnout.  Baby seedlings need to be, well, babied, making sure they are watered in and kept weed free, since it is hard for them to compete at this young age. I still have some things yet to do, like melons and a second corn planting.  By the time that is done, it will be time to put in fall-harvested things.  The weeds are happy and flourishing in the warm days and cool nights, so it is a constant battle. The second planting of carrot seeds need to be watered twice a day until they germinate, and then they have to be thinned. The first planting has some nice ferny looking leaves, but nothing else.  It is all work and and no reward.
But that doesn't mean that there isn't a bountiful May harvest here. It's just a harvest of a different nature.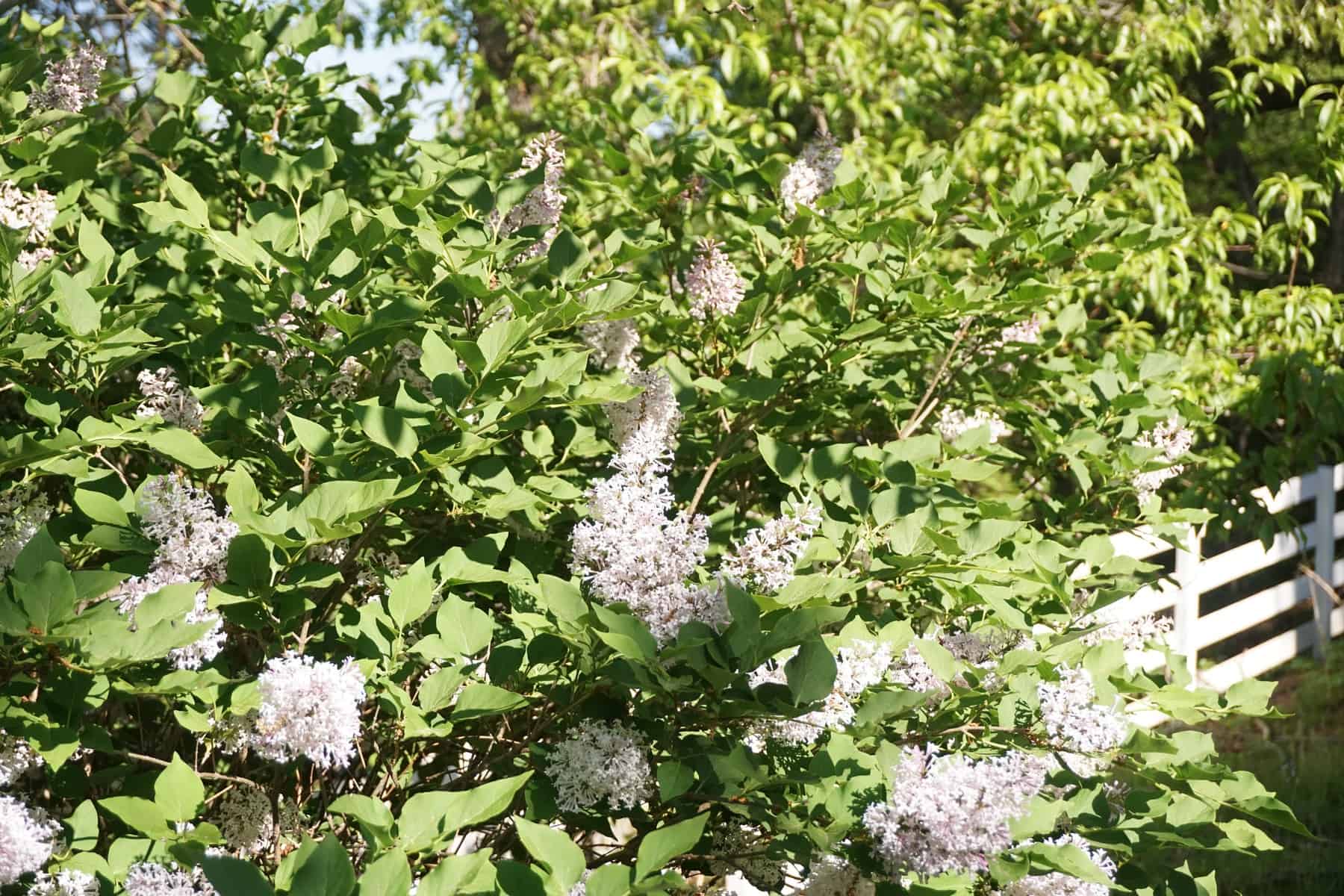 These were planted by previous owners, and we have not done a thing for them, except water them very rarely in dry spells. Past the gate is the old house, chicken coop, raspberry and blackberry patch, and the Pinecone Forest, where the kids like to play.
We are collecting eggs by the dozen, having to give them away.  Any poor soul who stops by our house is forced to take a carton.
And wildflowers everywhere.
Some things are all reward, no work.