Inside: Recipes, crafts, and decor for the sweetest day of the year. You'll love these old fashioned Valentine's Day ideas.
Valentine's Day is sweet and pretty. But it can also be commercial, over-the-top, and… let's face it…a little dumb.
If you want to embrace all the good things of February 14th (candy! heart crafts! pretty and simple decorations!), just plan for an old fashioned holiday.
Say goodbye to elaborate gifts and expensive dinners out. Settle for a nice homemade meal and some of these sweet and simple ideas inspired by a slower and simple way of celebrating.
1. Retro Valentine's Animals for Prints
There are plenty of cute vintage Valentine's Day images that you can use for any number of things: print them onto card stock for homemade cards, cut out circles for cupcake toppers, or print on label paper and cut out for stickers.
You can download the images for free from the Graphics Fairy, here!
2. Homemade Marshmallows (with raspberry!)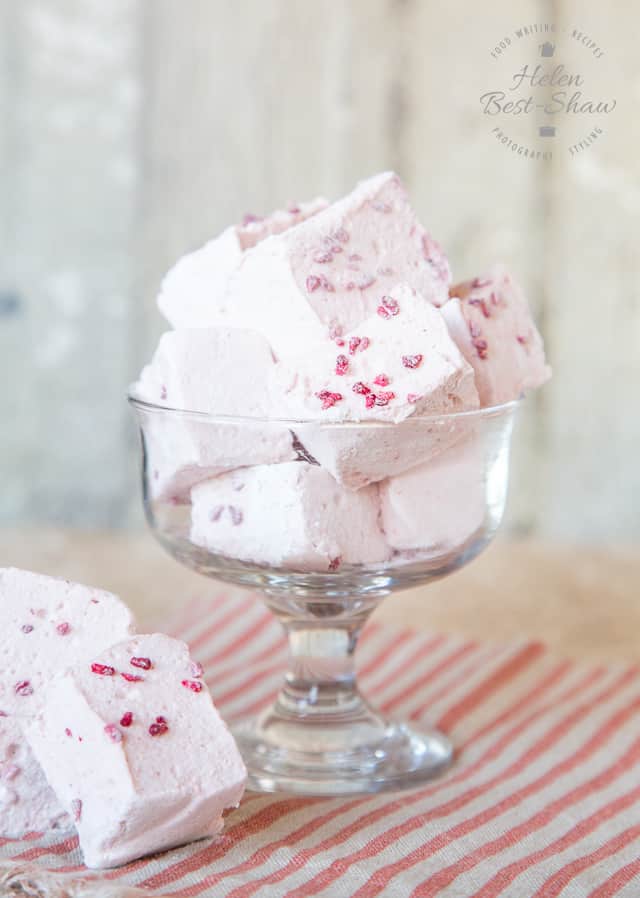 Get the recipe with step-by-step instructions here.
3. Pom-pom garlands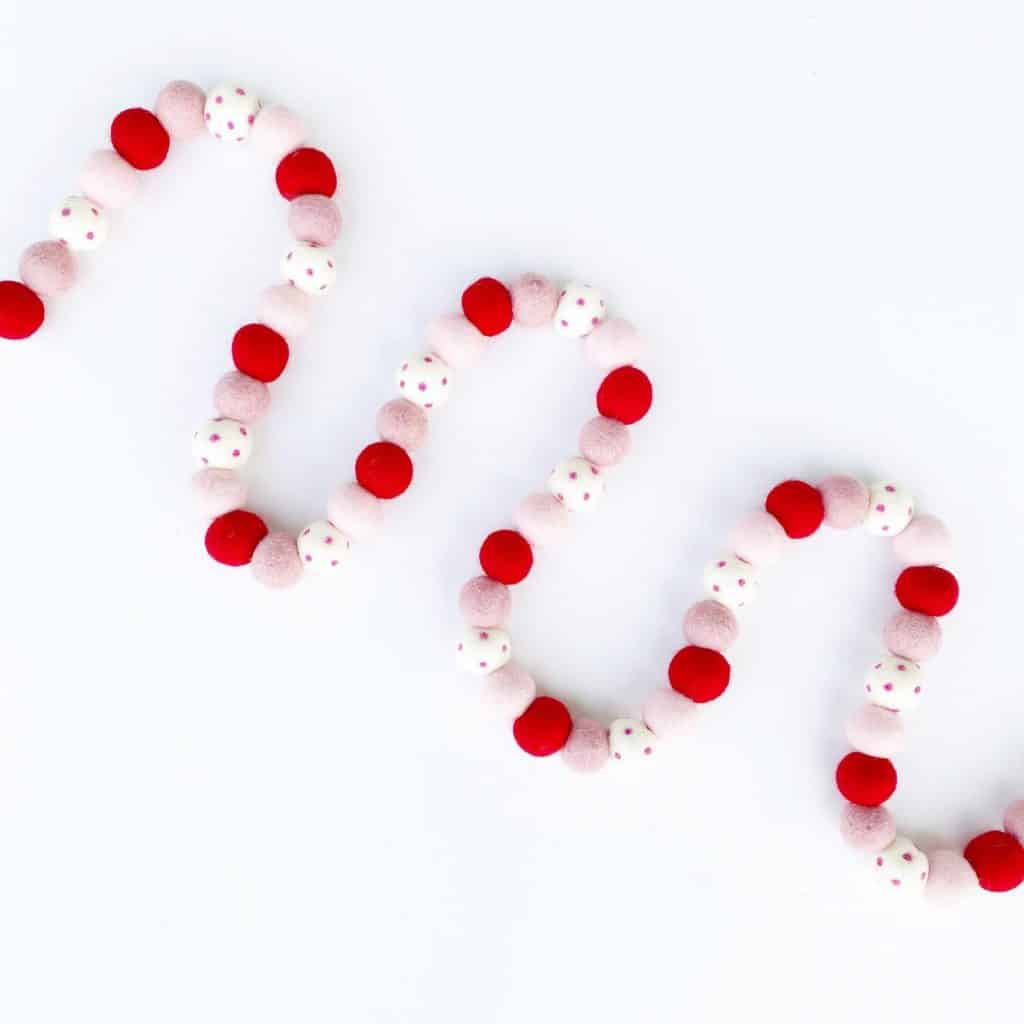 Pom-pom garlands are a vintage classic. They work for any holiday, this Valentine's variety is especially cute in pink, red, and white. Hang on your garland or railing for a happy February decoration.
You can get one ready-made to the length you want, on Etsy.
4. Classic Chocolate Covered Strawberries
Nothing says Valentine's Day like chocolate covered strawberries. They are a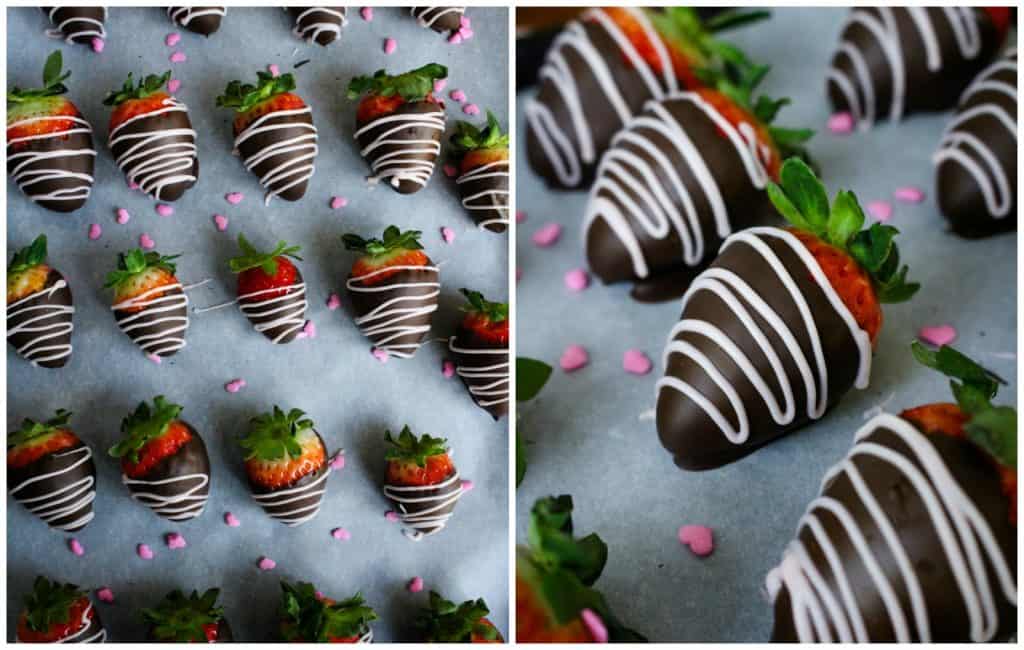 5. Easy Homemade Quilled Valentines
Have you ever tried quilling? It's an old fashioned paper craft that involves rolled up pieces of paper. You can make it super simple, like this heart card tutorial, and do it with the kids.
Want to give it a try? Pick up this complete quilling set that will allow you to make just about anything.
6. Red Velvet Poke Cake Recipe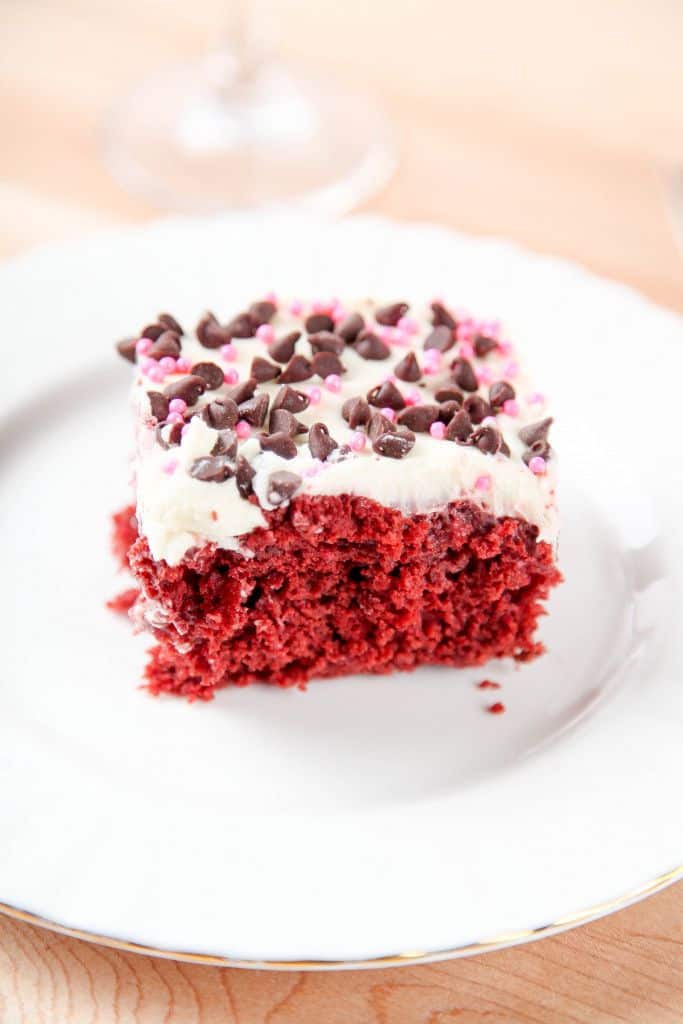 Red, pink, and chocolate combine for an easy to make Valentine's Day dessert with retro flair. Melt in your mouth chocolate cake topped with a rich cream cheese frosting. The easiest and prettiest cake for your Valentine!
Find the red velvet poke cake recipe here.
7. Homemade heart wreaths
A simple wreath is a pretty addition to your front door or above the mantel. And with spring right around the corner, it help you get through those last dreary days of winter.
If you can find a heart-shaped wreath form, you can make your own pretty Valentine's Day wreath with dried flowers.
If you prefer one ready-made, this one from Etsy is adorable!
8. Chocolate Cake with Strawberry Mousse
You don't have to wait for Valentine's Day to make this Chocolate Cake with strawberry mousse. But it would make the perfect dessert to say I love you!
Get the delicious recipe here.
9. Classic Valentine's Sugar Cookies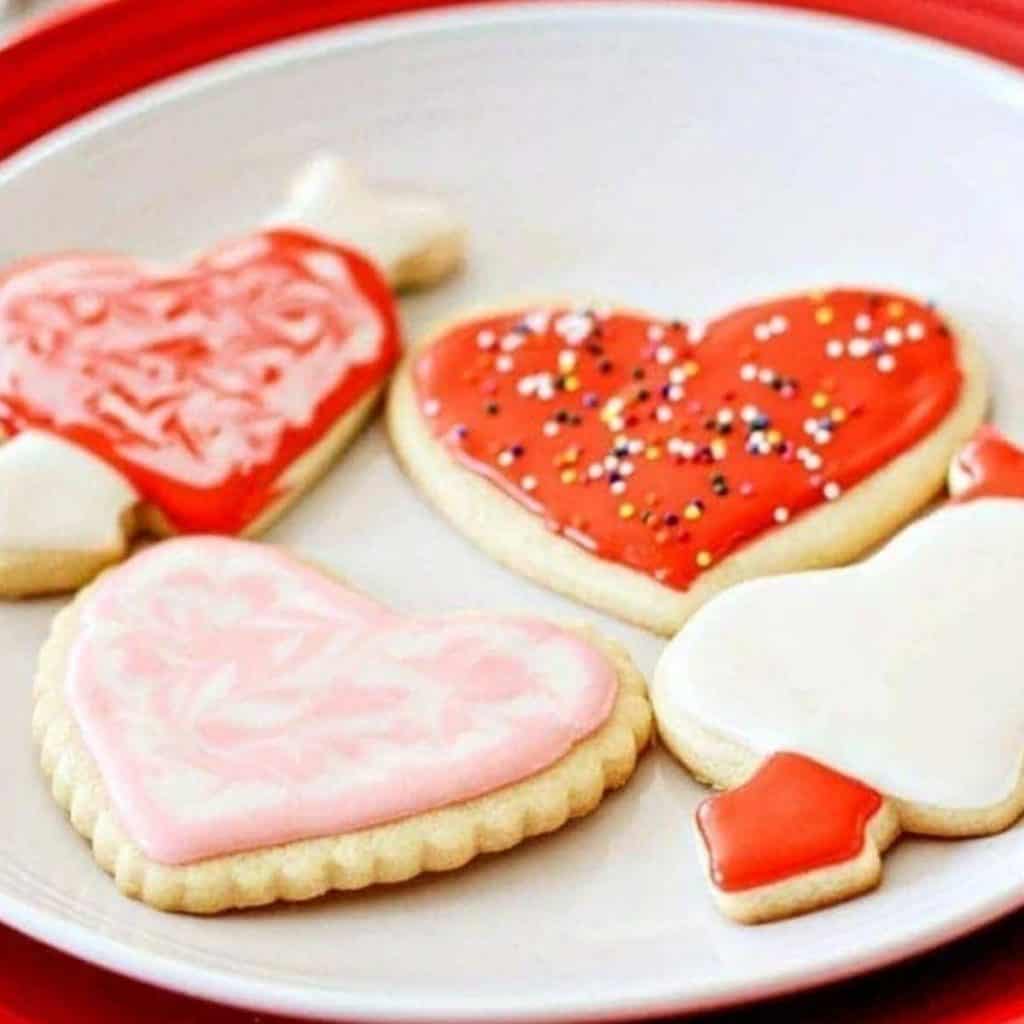 If you're looking for a recipe for perfect sugar cookies this Valentine's Day, then we've got you've covered! These delicious but easy sugar cookies are light and fluffy, and they are perfect for cutting into fun shapes with cookie cutters and decorating!
10. Old fashioned Pink Squirrel drink
Pink Squirrel is a classic, pretty-in-pink almond liqueur-infused ice cream drink that originated in Wisconsin in the 1950s.
This is an adult beverage that is fun to make and fun to share.
11. Homemade chocolate truffles
Homemade candy is fun, and even better when its easy! Try making these homemade chocolate truffles and topping with Valentine-inspired sprinkles or other toppings.
Get the easy instructions here!
12. Pretty homemade sun catchers
Children will love this adorable Valentine's Day heart sun catcher hanging in your window. A fun project for a snowy day! If you pick the right colors, these definitely have an old fashioned Valentine flair.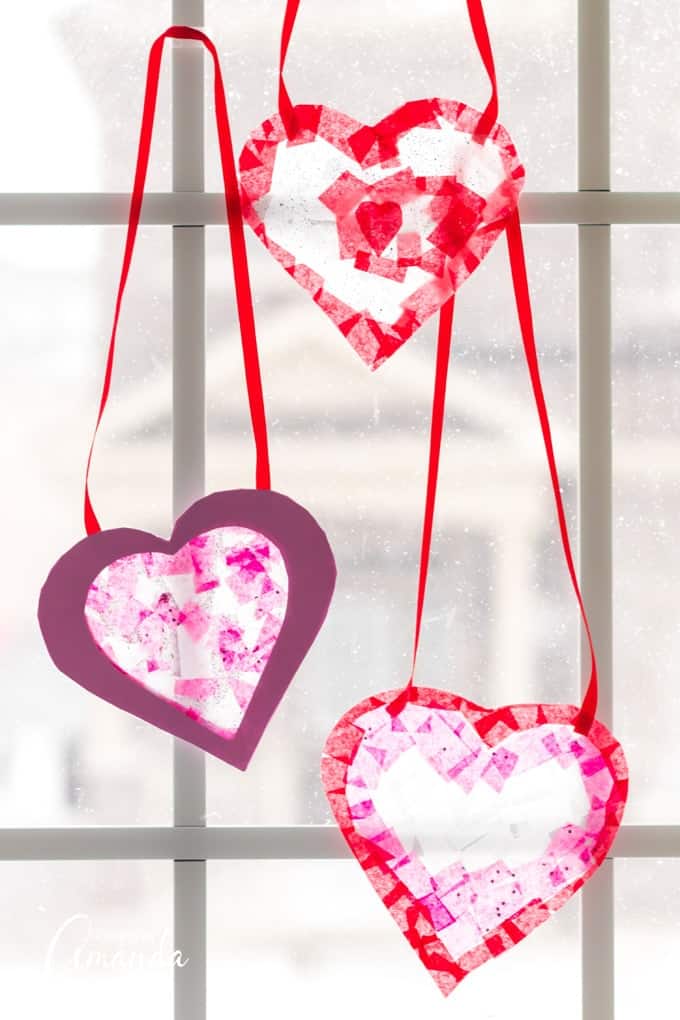 13. Homemade Chocolate-Shaped Heart Pudding
This homemade orange chocolate pudding recipe takes your romantic dessert from classic to classy, with the addition of vanilla bean and orange zest.
14. Heart Lotion Bars with Rose Petals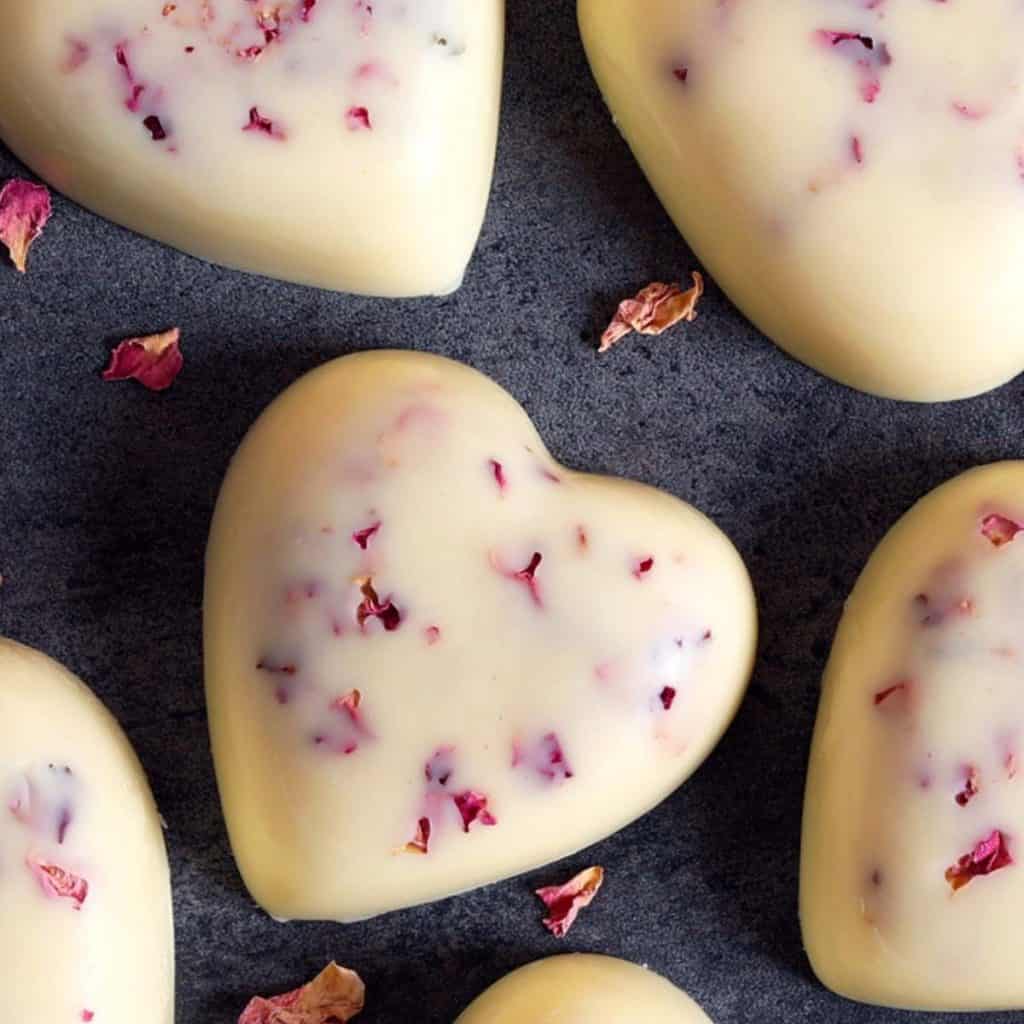 This heart-shaped lotion bars are perfect for dry winter skin. Their cute shape and the addition of dried rose petals make them the perfect Valentine's Day project.
15. Crochet Hearts
These sweet little crochet hearts are so charming and versatile. Make a garland of them, use as a coaster, or just attach to a homemade gift as a pretty tag.
You can find a free pattern for the hearts here!
16. Oven Dried Strawberries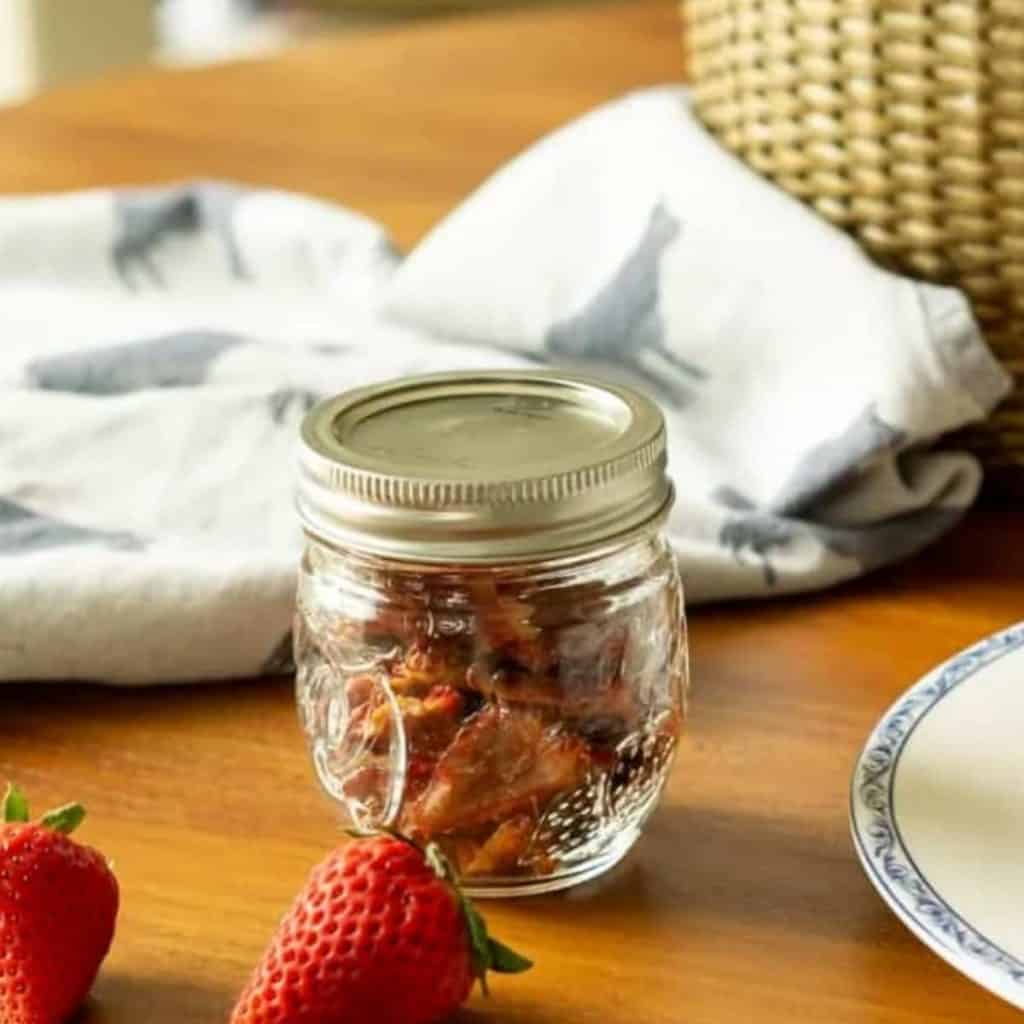 These dried strawberries are sweet as candy but they are actually fruit! And all you need is an oven, fruit, and a tiny bit of sugar. Another one that's so easy you won't mind doing it with the kids.
Get the dried strawberries recipe here.
I hope you find something on this list that strikes your fancy and that you enjoy this little holiday.
Looking for more old fashioned holiday ideas?