Dogwood bloom? Dogwood blooms? The word dogwood now seems very weird.
Anyway, the time is here! It tends to be about two weeks after the average last frost date, and when nights are consistently in the 50s. An overcast day is best so that they don't get stressed and dried out after being transplanted.
My tomatoes were taking over the house and it was such a good feeling to get them in the ground. They are also losing their dark green color which means they are hungry.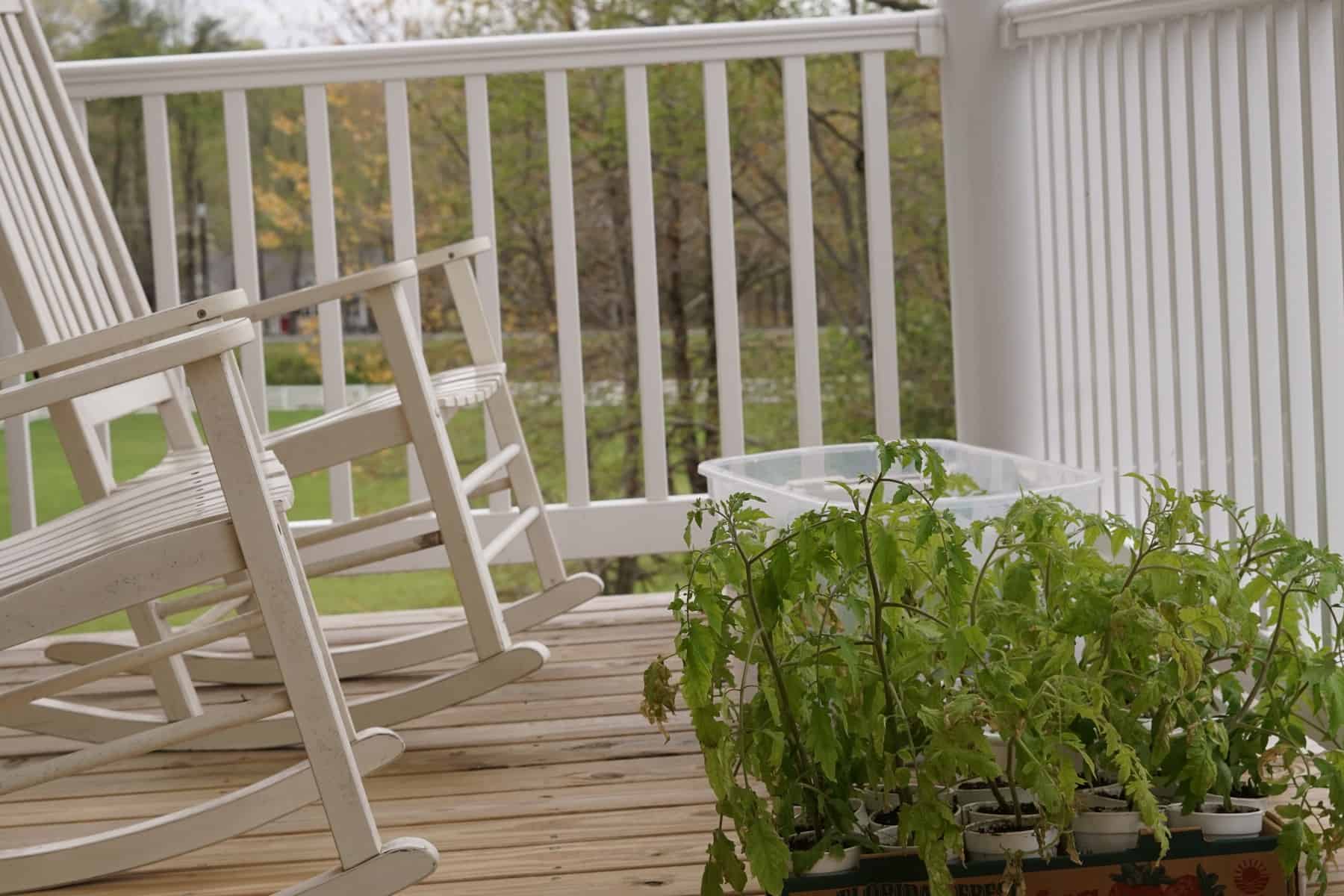 How I plant them:
I set my cages three and a half feet apart, in rows three feet apart. I stagger the cages in a checkerboard pattern so there is a lot of air movement on all sides of the tomato plant. I do this because my mother in law told me to and she is the tomato master.
I always set up the cages first. It just helps me make sure everything is in the right spot before I get started. I loosely set them in the ground, then after I plant the tomato I set them in firmly. I have planned for 15 tomato plants this year, so naturally I have 11 cages and about 25 plants. The big cages came with the house when we bought it, which was great. I think they are some type of fencing rolled in a circle, and they are perfect. The little green ones I bought, and they are too small and I've already broken one.
After setting the cages, I take down the one I am working with and dig a wide, deep hole. I lay them down on their sides so that a majority of the stem is buried. I snip off any branches that will go underground, just using my nails. Roots will grow all along the stem and make for a stronger plant. The plant will look short and you will think how depressing, but in no time it will bounce back.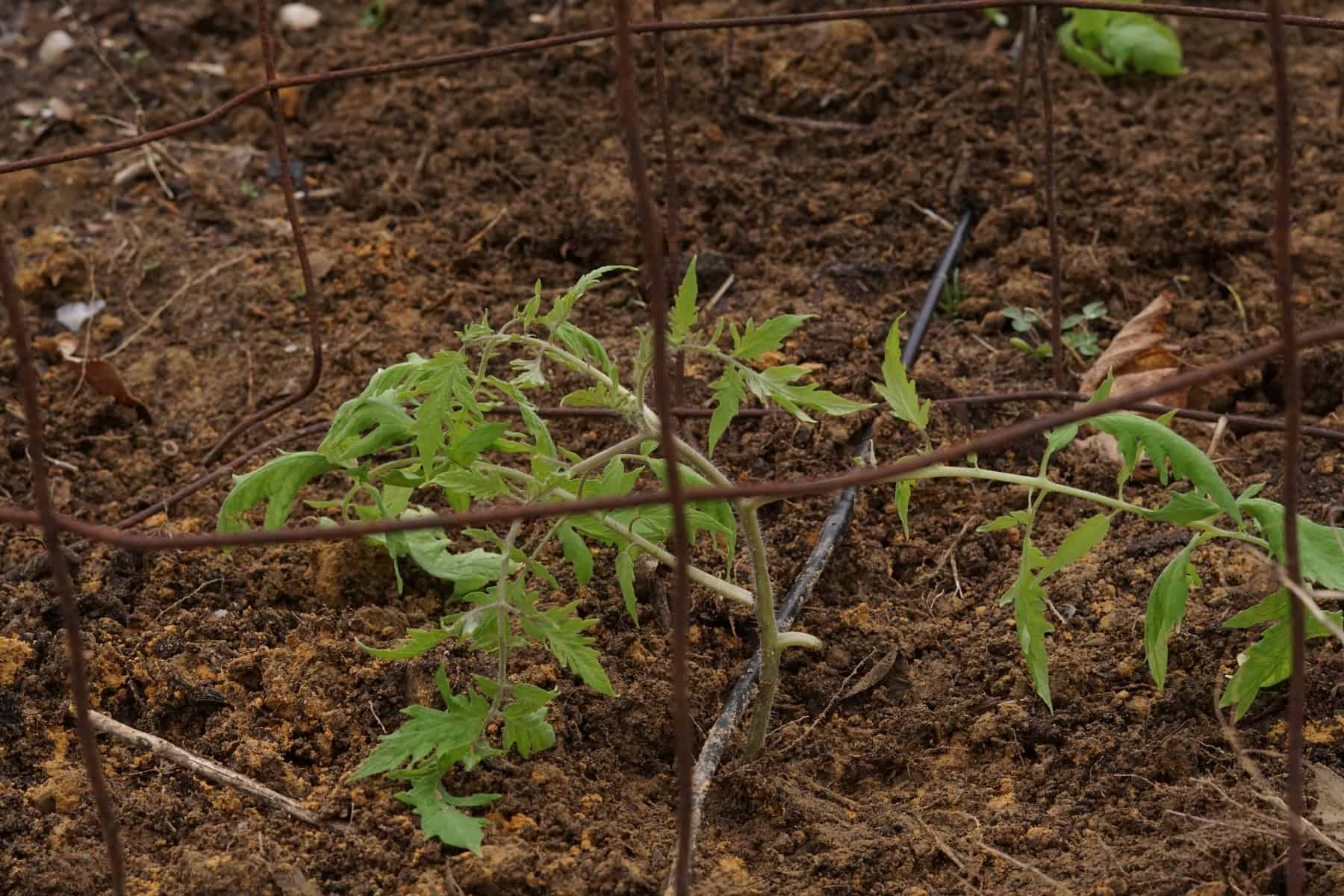 This year I planted:
2 Celebrity (a classic looking red slicer)
2 Early Girl (a smaller, early red slicer)
2 Sungold (a very sweet orange cherry)
2 San Vincente (a red cherry, new to me this year)
2 Brandy Boy (a hybrid somehow related to Brandywine. It's my favorite for taste, but gets a lot of cat facing.)
2 Madame Marmande (very beautiful red slicer)
2 Supersauce (a large Roma, good for canning)
1 Striped German (an heirloom that is beautiful but a little bland in my opinion)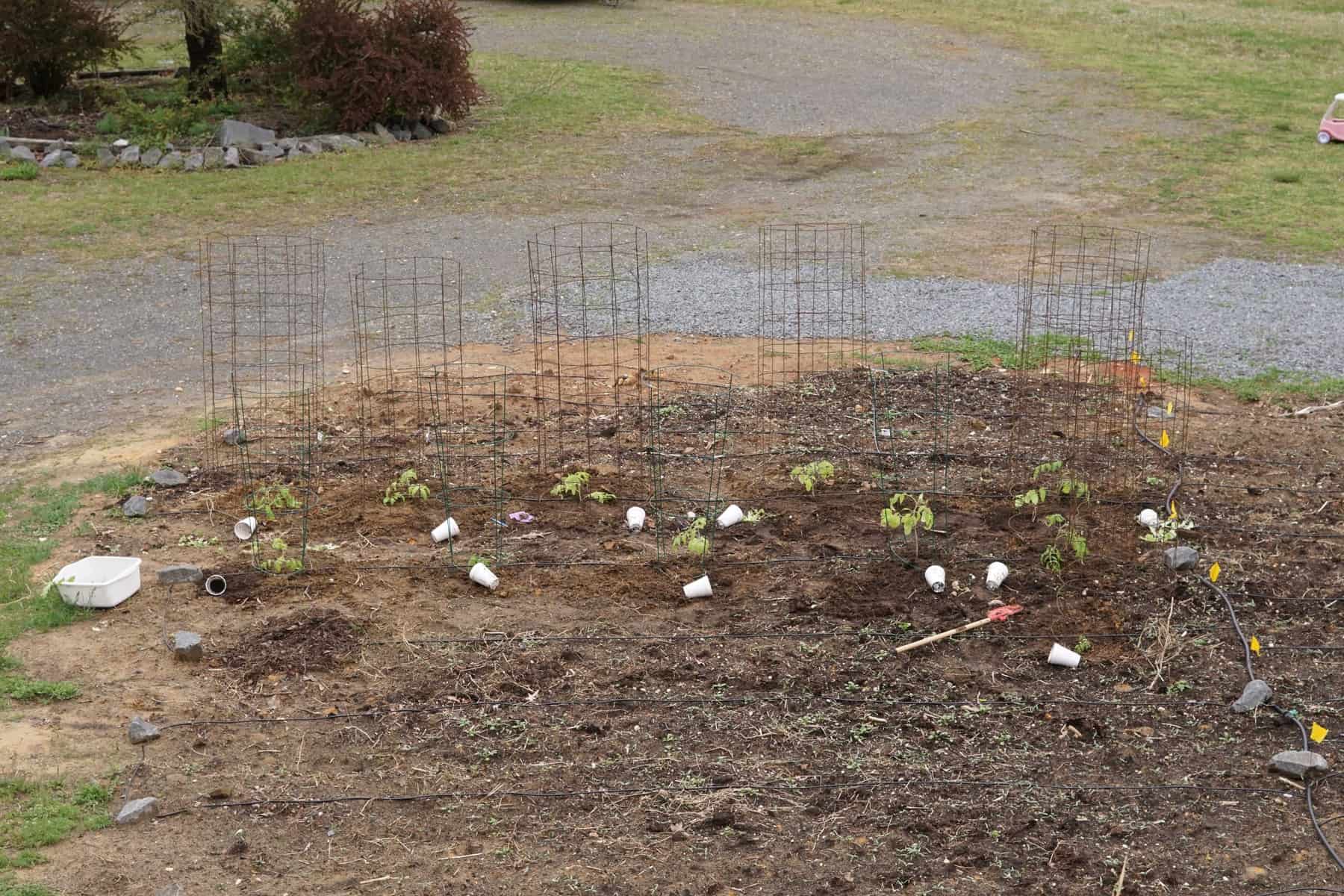 I asked Camilla to run into the house for pen and paper so I could write down what tomato went where, and this is what she returned with: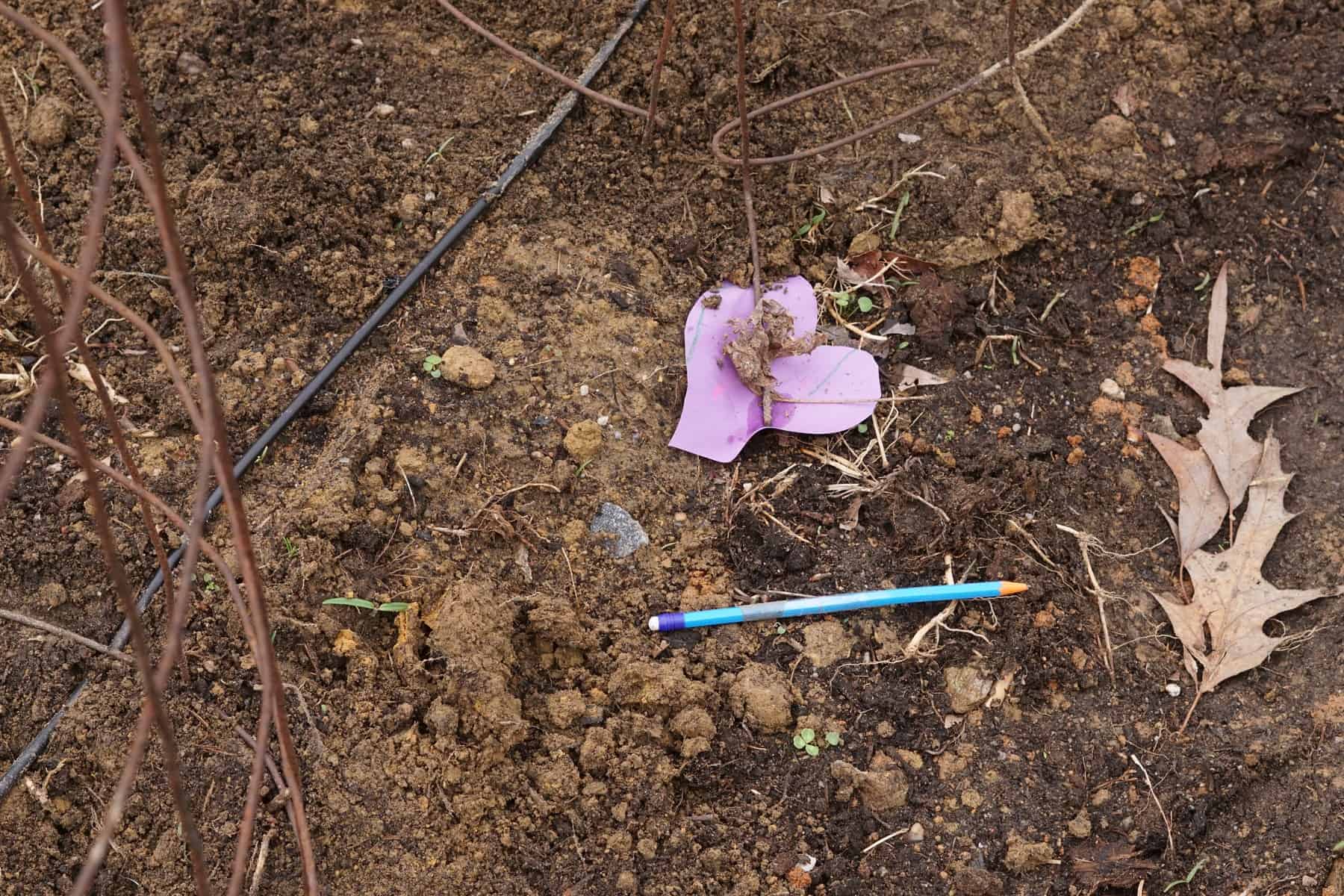 But make sure you label them as they go in, because even though you think you will remember what goes where, I promise you will not. I have mine mapped out on the back on an envelope. I have forgotten for two days now to go actually mark them in the garden and live in fear of losing the envelope.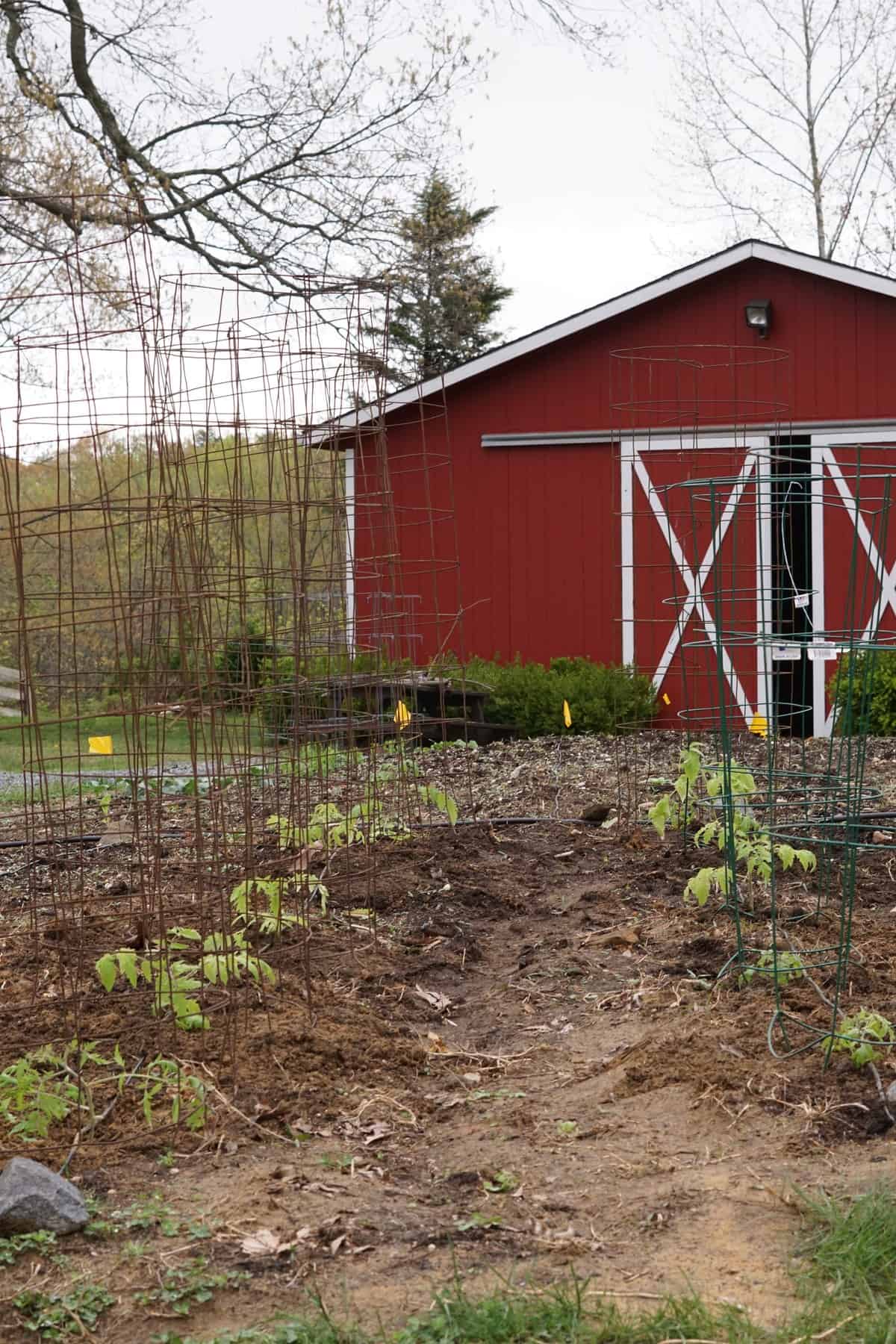 All done! When the tomatoes are in, it feels like garden season is really here. The peas and broccoli don't really count.
Now we just have to find a home for these guys.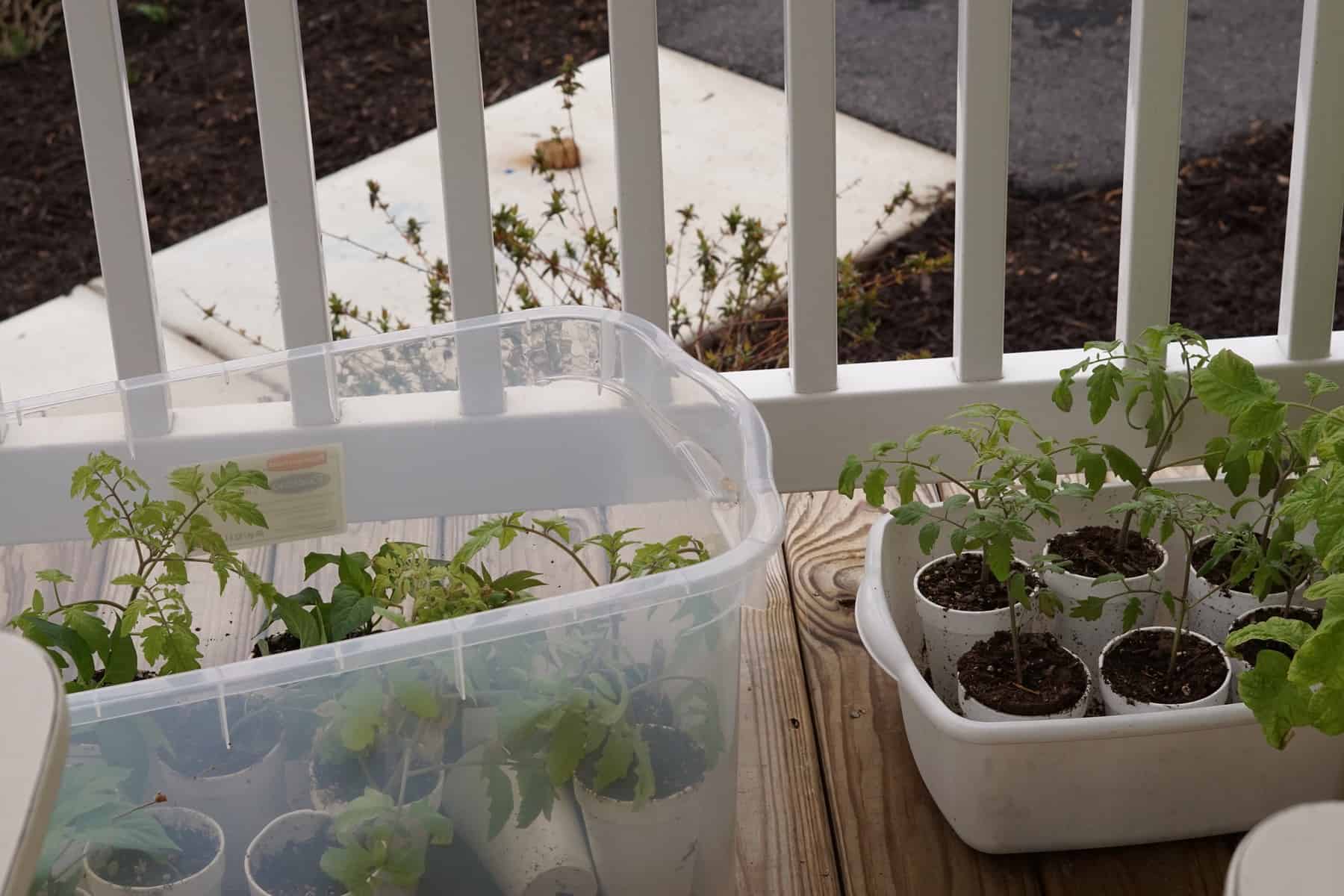 I'll update as the season goes on to review the varieties and record the yield.
Happy weekend!