A set of four free printable chore charts to help your kids with their morning and evening chores.
Does this sound familiar? You send your kids up to get ready in the morning and they come down after a while. It feels like they've been up there forever, but okay.
Did you brush your teeth, you ask? Oops, I forgot. Back up they go. And a few hours later, you go into their room and they haven't made their bed, there is random clutter everywhere, and you are aggravated.
If you're tired of giving multiple instructions that seem to always get forgotten, you need a chore chart. But it can't be too complicated or it will get ignored.
These chore charts are cute, simple, and customizable. I've included the chores that we have the most trouble with every morning and evening. There are blank versions too if our family's chores don't apply to you.
To download the printable you'd like, simply click on the image or the link below. This will take you straight to a PDF that you can print right away. They are hosted on a separate site and may take a minute or two to open!
Morning chore Kids Printables
I have two versions for you here: one with the chores that we need the most help with, and a blank one for you to fill out with whatever works best for you.
Printable Kids Routine Chart (Morning, Filled out)
Click here for the chore chart with these chores listed
Printable Kids Routine (Morning, Blank)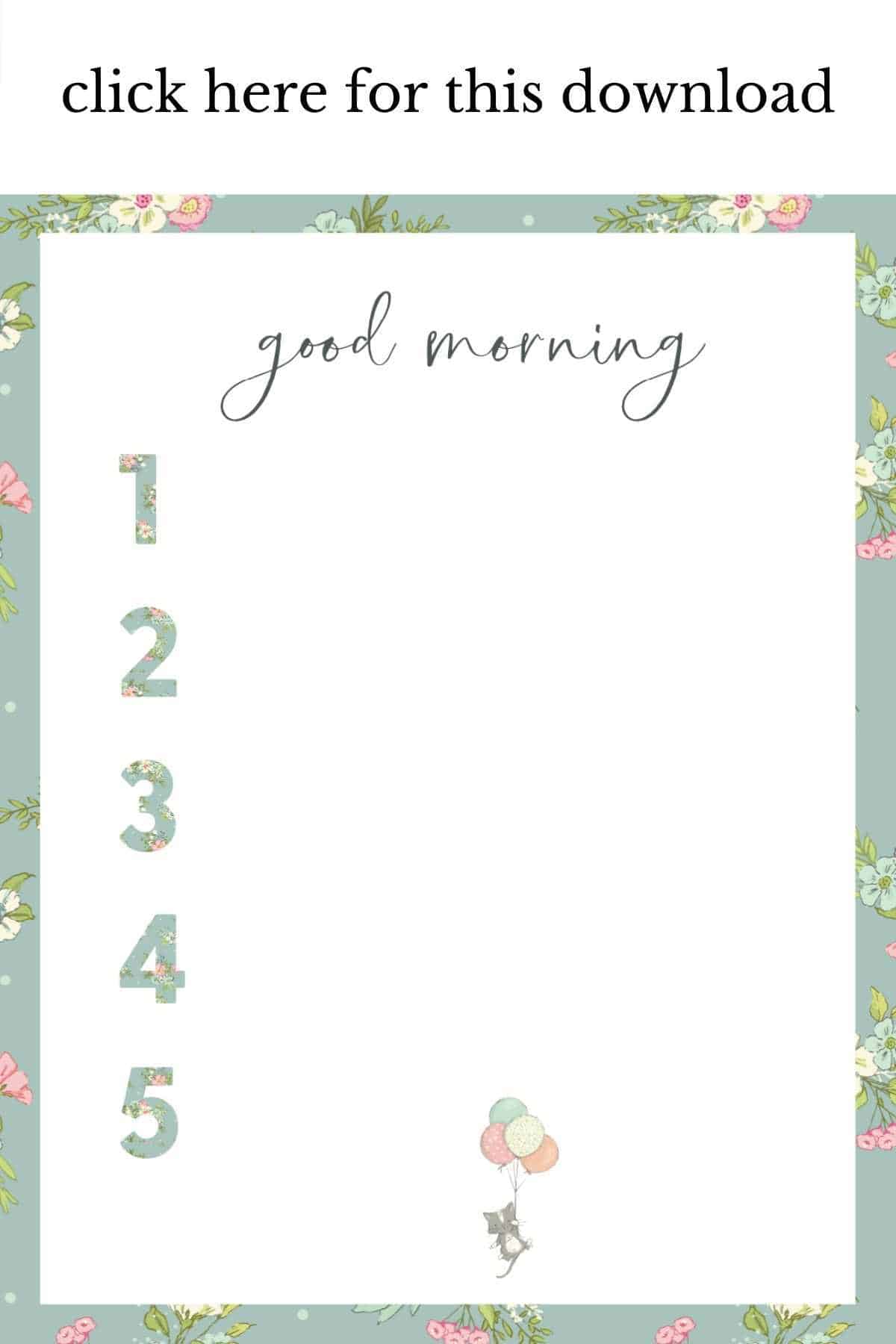 Kid's Evening Chore Printables
Printable Evening chore Chart with Chores Filled Out
Click here for the evening chore chart with these chores listed
Evening Chores Blank
Click here for the blank evening chore chart
When you're listing out your children's chores, make sure to keep it simple. And don't forget about many things that seem obvious to you but are constantly getting forgotten! If you kids forget to hang up their towels, put the cap on their toothpaste, lower the toilet seat, or anything like that, write it down.
I hope you enjoy these free printables! If nothing else, you'll have some cute kittens on the wall.