I'm so happy today to be joining in a blog hop with a few friends to share our spring tables this year. My spring table setting uses natural elements and neutral basics for a simple and seasonal look for very little money. Be sure to check out the table settings linked below for more spring inspiration. They are from friends i truly admire with beautiful taste!
This post contains affiliate links. This means that if you purchase a product I may earn a commission at no extra cost to you. As an Amazon associate, I earn from qualified purchases.
When you were little, did you look through Martha Stewart Living and dream of the day you had a home of your own and could decorate it beautifully for the seasons? I couldn't wait until I could buy every bunny statue, spring wreath, and pastel plaid tablecloth made by man. But when I finally did have a home of my own, I still couldn't afford any of that!
using what you have outside
It took me years to realize that the best way to decorate for the seasons was to use what was in season. If I just had a few natural basics, I could go right outside my door and gather what was available.
I love daffodils and other cut flowers but those aren't necessary to bring the outdoors in. In this table setting I have branches that are bare, some with leaves, and some greenery. Any type of living thing will work. I even like to cut weeds and bring them in when that is all that's available. Don't worry if you can't have daffodils mixed with lilacs mixed with roses. Those things aren't in season at the same time anyway!

single variety bouquets seem more natural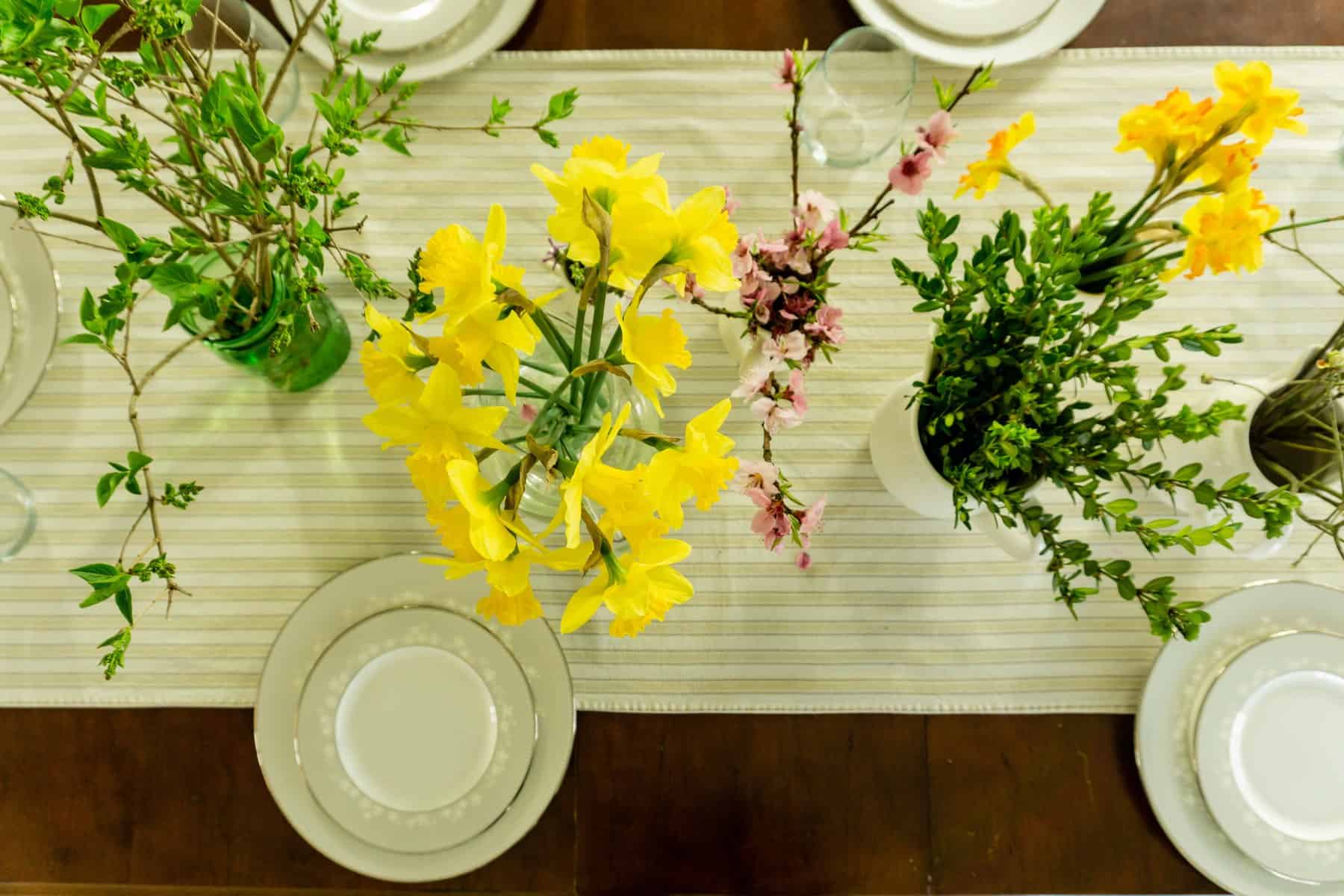 To keep this look simple and unfussy I decided to put one variety in each container. We seem to have an urge to create "arrangements" with flowers, but it is very hard to do unless you know what you are doing. Since I have no skill in that area, one thing in each jar worked best for me.
Keeping the jars to one since variety also meant that there were no arrangements that were both tall and full, which block people's views of each other. Some were full and short, some were narrow and tall, so visibility across the table was still good!
practical containers for a More country look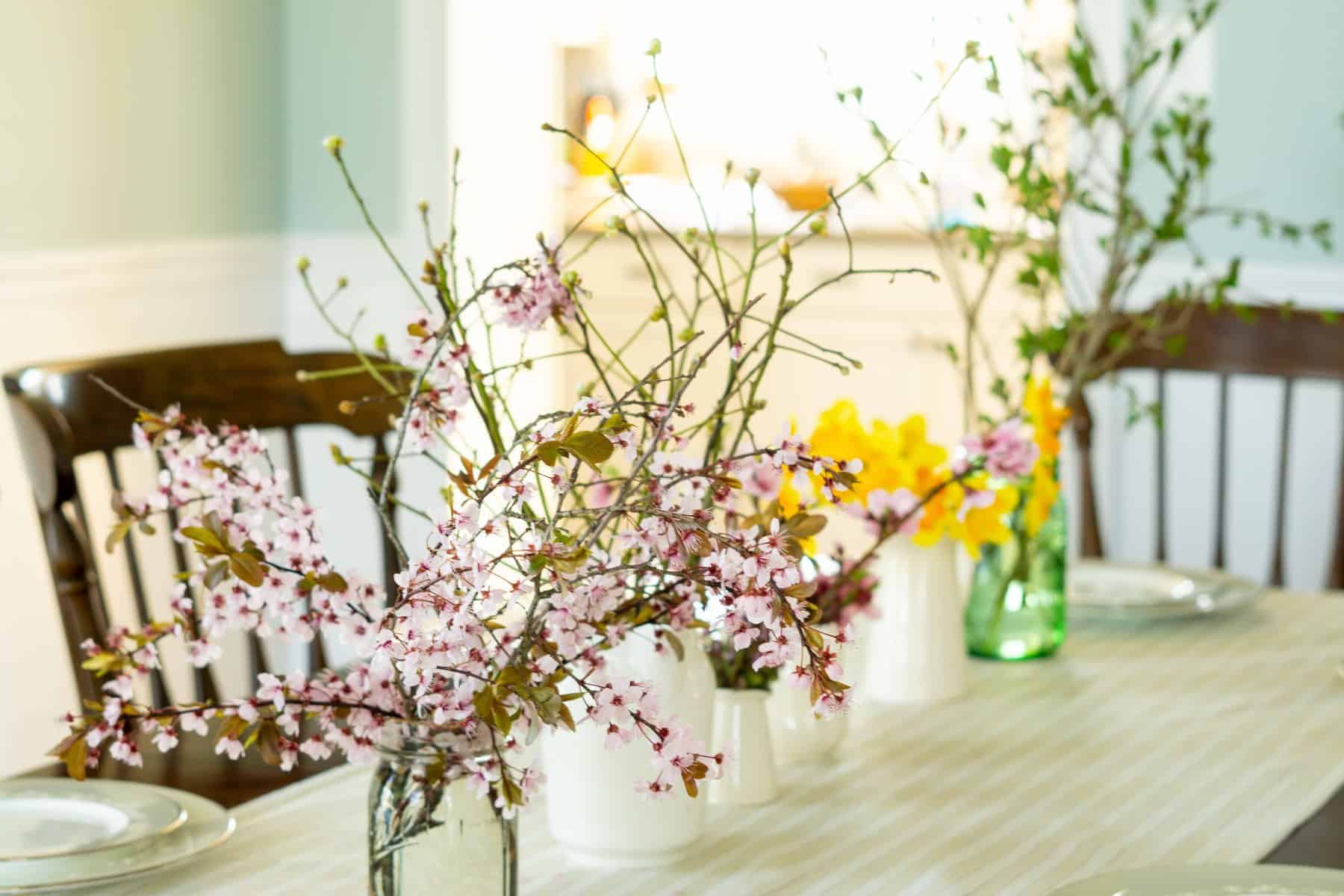 Another thing that kept this look relaxed was putting everything in a container that was NOT a designated vase. I used a mix of creamers, mason jars, and pitchers to avoid a formal, fussy look.
So don't be sad if you can't afford to put together all the elegant spring tables you see in magazines. True farmhouse style is more about using what you have and what's in season anyway. All you need is to walk outside with a pair of scissors and see what happens.
Setting Up this Table:
Check out some MORE Beautiful spring tables:
Jenn from The Everyday Farmhouse is sharing a simple Easter table
Julie at This Beautiful Farm Life has a farmhouse style table setting that is perfect for Easter.
Morgan at the Cheeky Homemaker has a beautiful DIY tablescape.