Homemade lemon curd with four common ingredients: for tarts, cakes, or spreading on biscuits.
A simple combination of lemon, sugar, eggs, and butter yields the freshest tasting lemon curd that's easy to make at home. Perfect for filling cakes and tarts.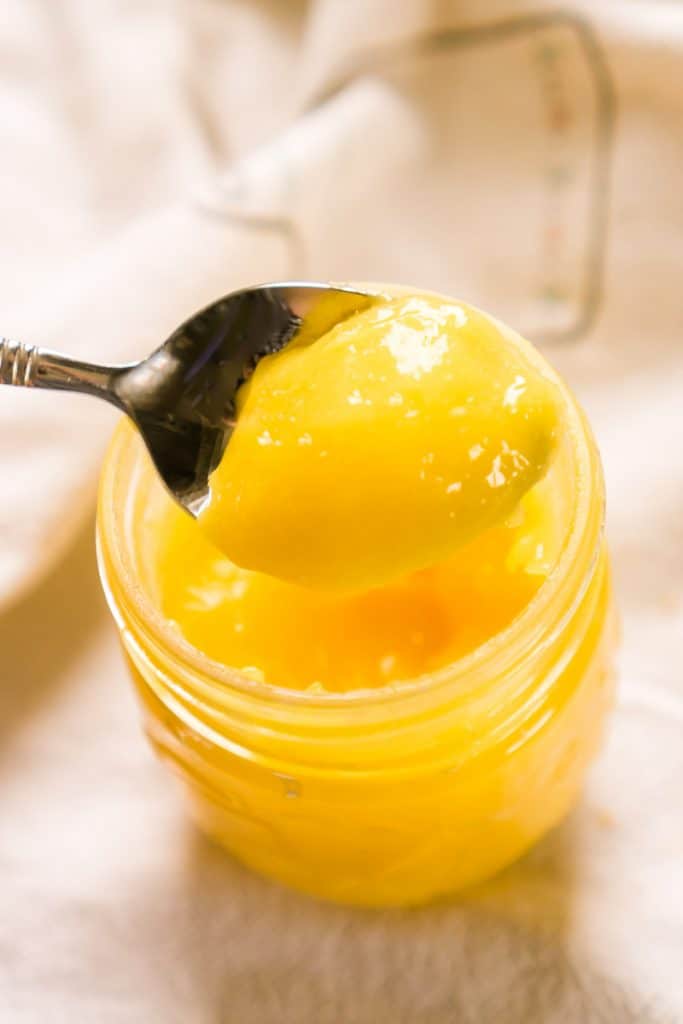 Why bother to make lemon curd from scratch?
Store-bought lemon curd tends to be overly sweet, loaded with preservatives, and lacking that true tart lemon flavor. (The reason for the preservative is that without them, it will start to brown at room temperature after a few months.).
I have been able to find one I liked, but it was over nine dollars for just a small half-pint jar. So to get a quality product, homemade is definitely worth the effort.
This post contains affiliate links, meaning that if you make a purchase after clicking on a link I may earn a small commission at no additional cost to you. As an Amazon associate, I earn from qualifying purchases.
Helpful tools:
Step by step:
Begin by prepping everything ahead of time. Zest the lemons first, then juice them. To get more juice out of the lemon, try microwaving them for ten to fifteen seconds.
When you combine the sugar and lemon zest, it will look and smell beautiful.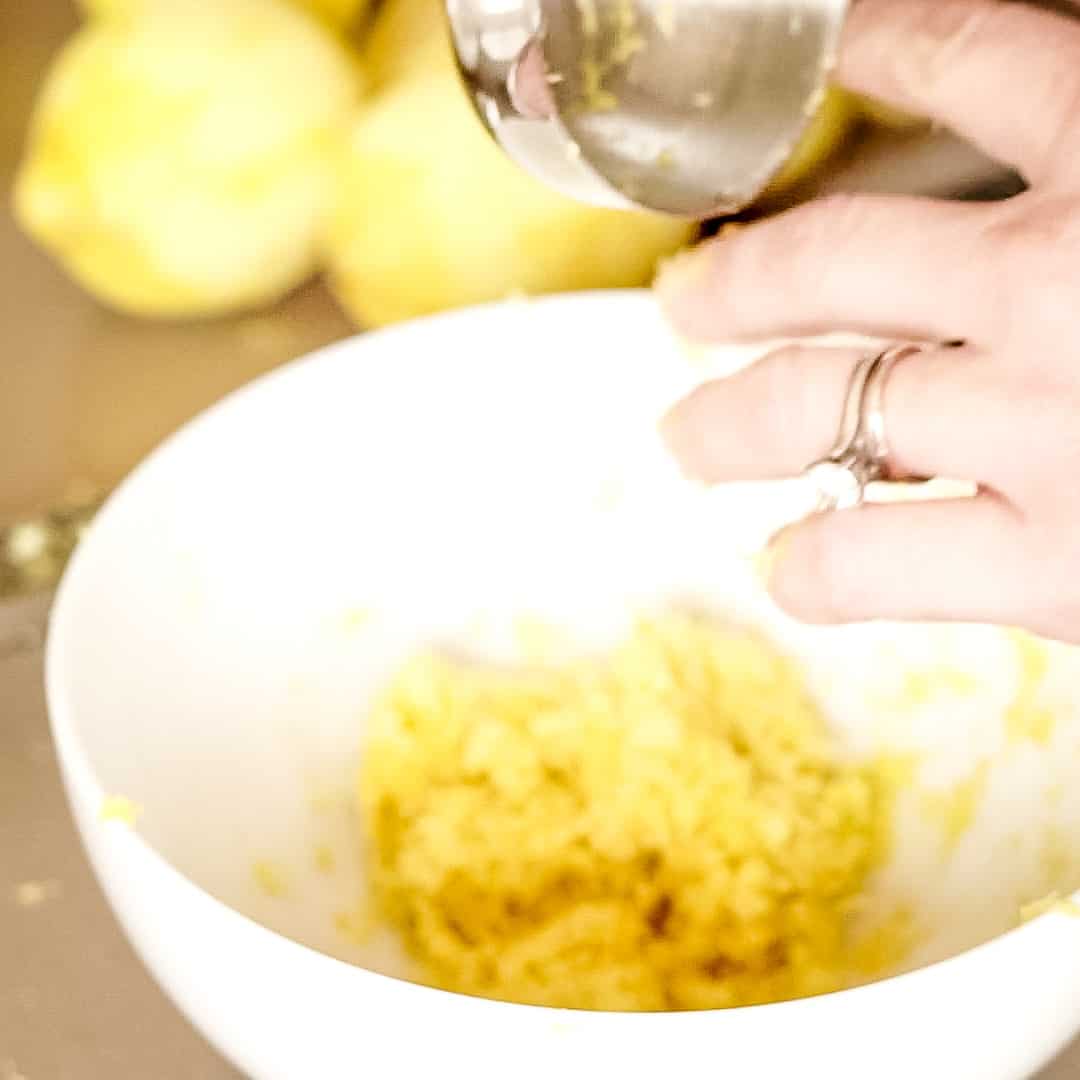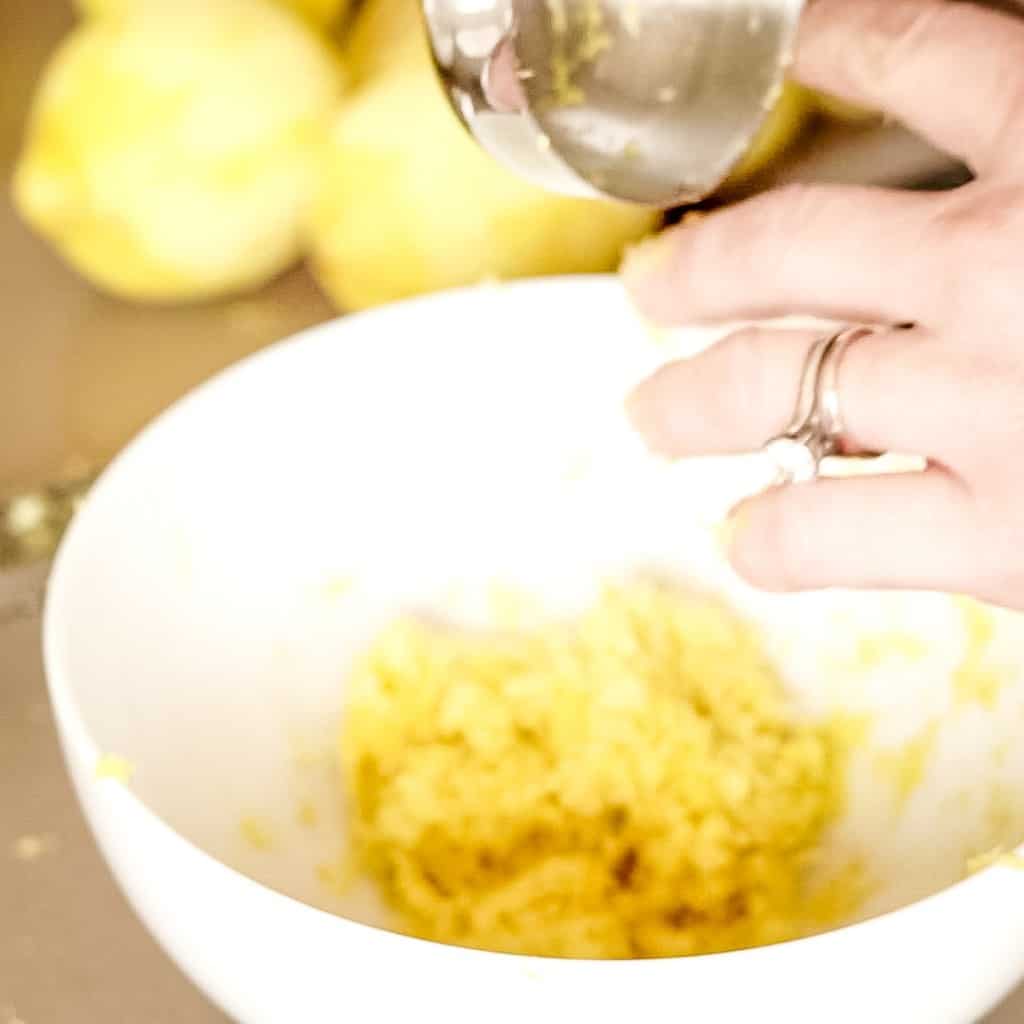 Before you move on to the next step, make sure your double boiler is all set up. If you don't have one (I don't!), just set a bowl on top of a pan of water. The objective is that the curd cooks slowly so the eggs don't cook and get weird. Simmering water will create steam that hits the bottom of the bowl. The steam (plus your constant stirring!) makes sure everything heats slowly and evenly.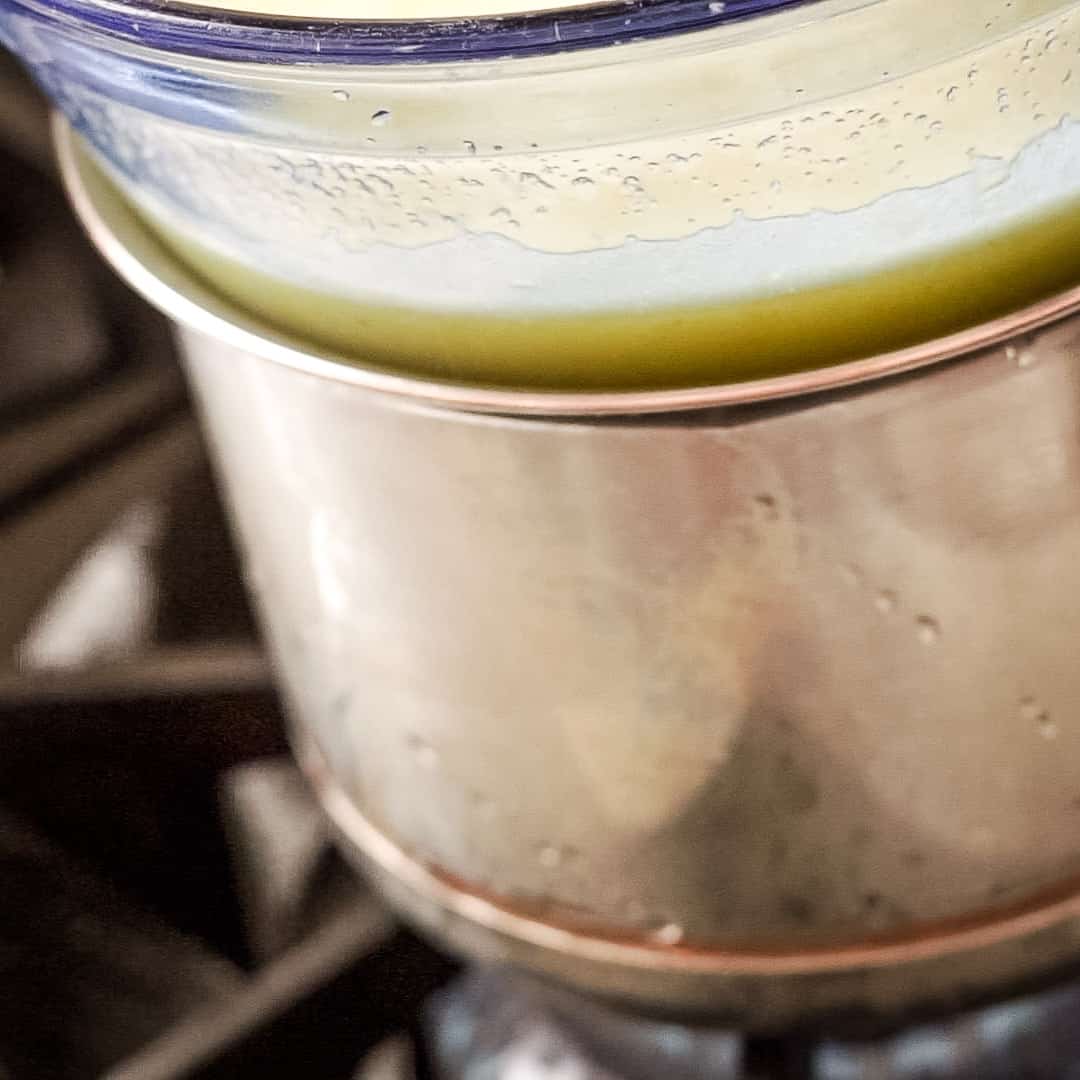 In the bowl portion of the double boiler, combine the egg yolks and whole eggs, whisking well. Then add the lemon juice, the zest and sugar mixture, and turn on the heat. Add the butter, 1 tablespoon at a time, whisking each tablespoon in.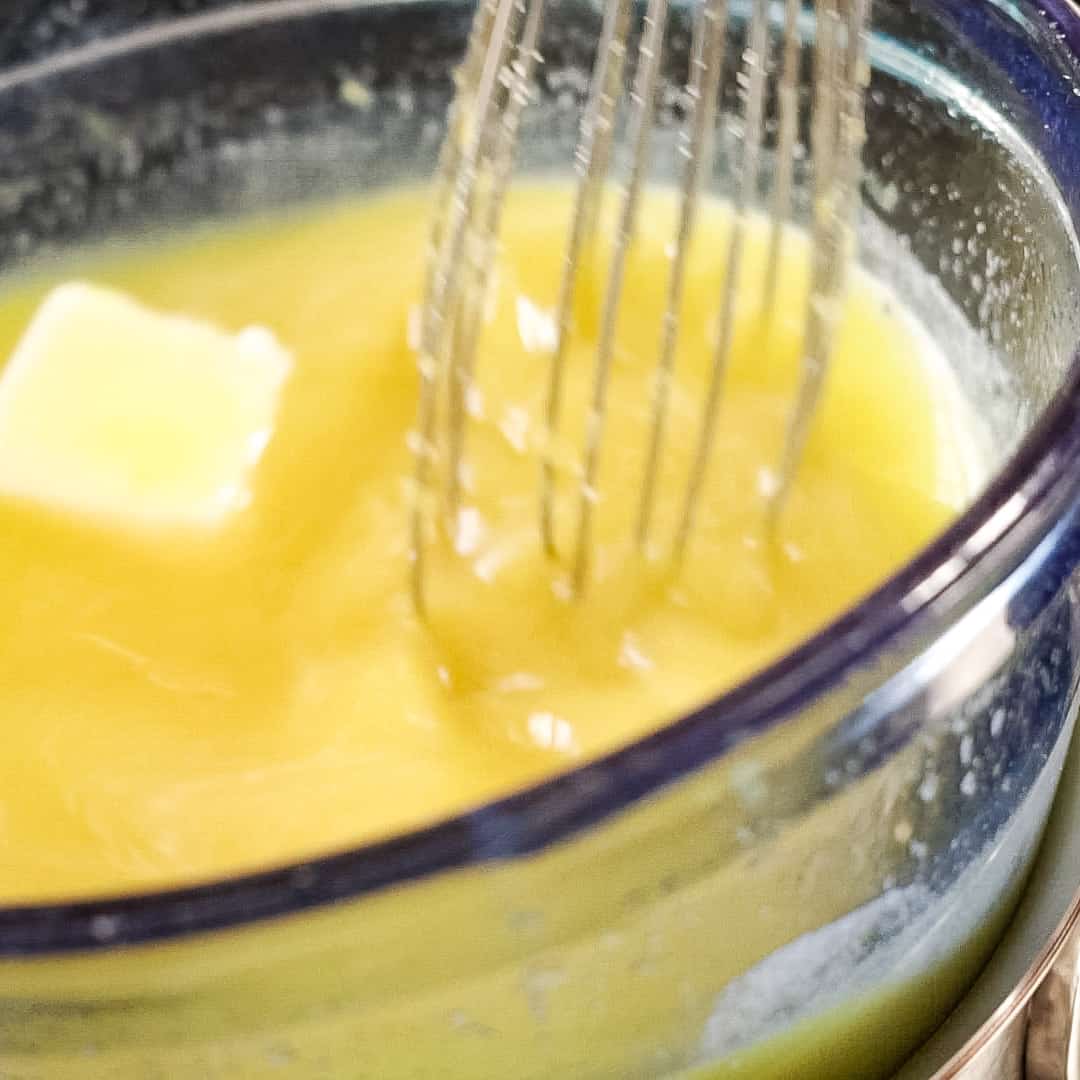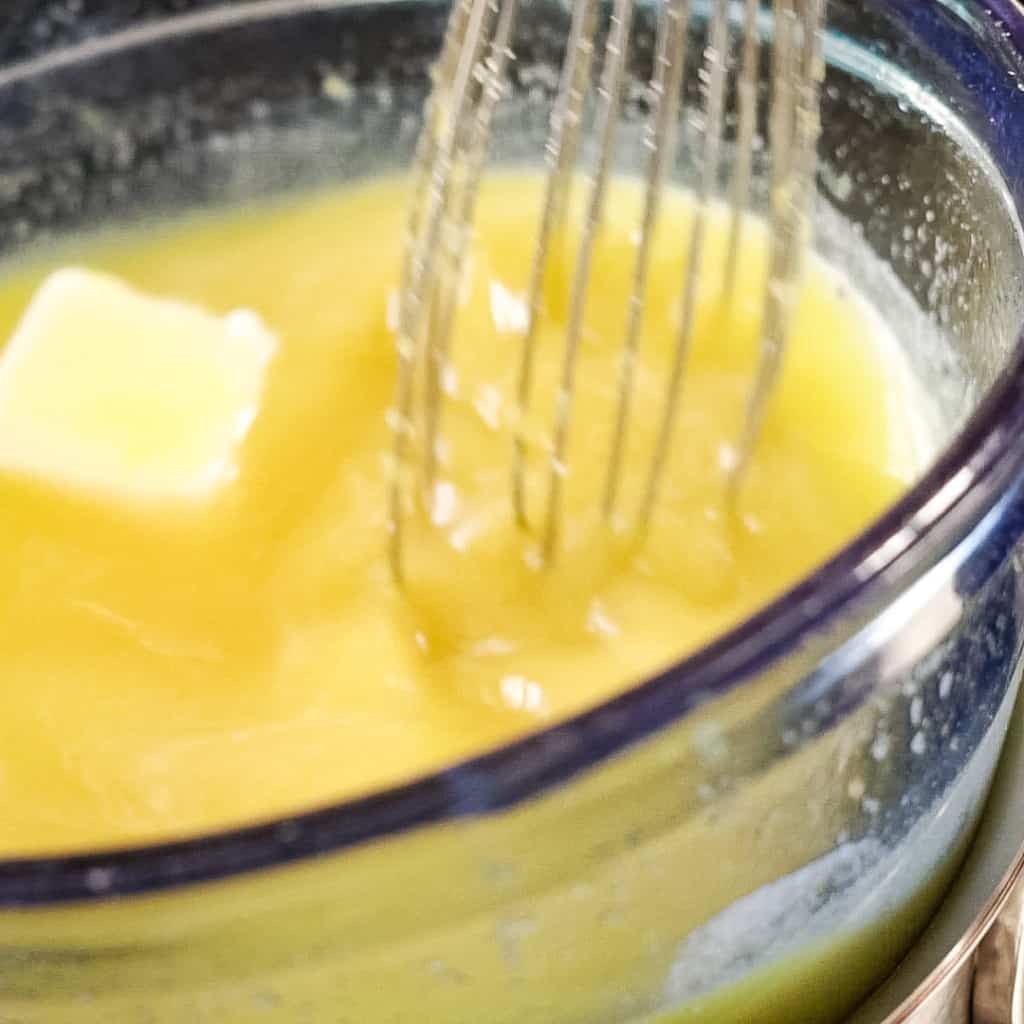 Heat until it's 170.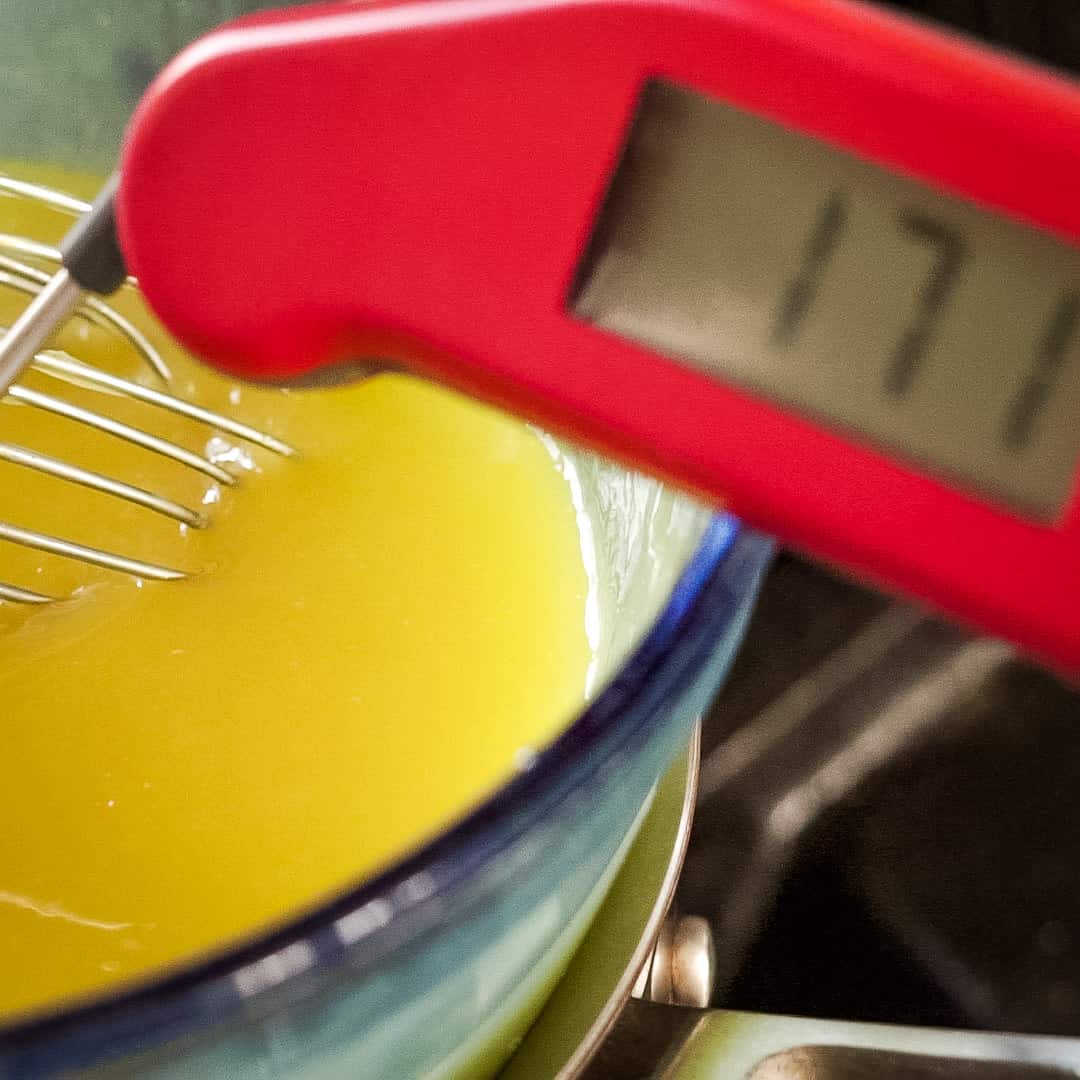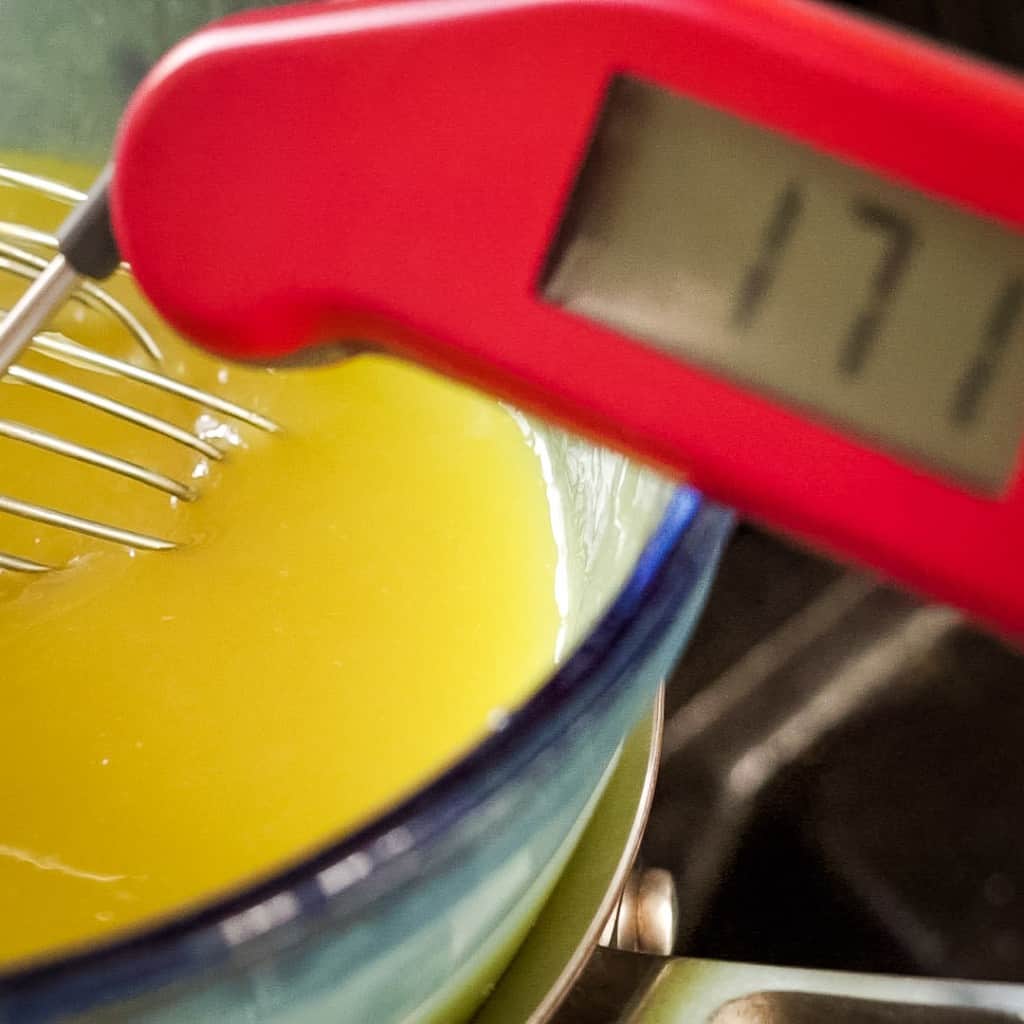 And then remove from the heat and keep on stirring! You will see the texture thicken as it cools.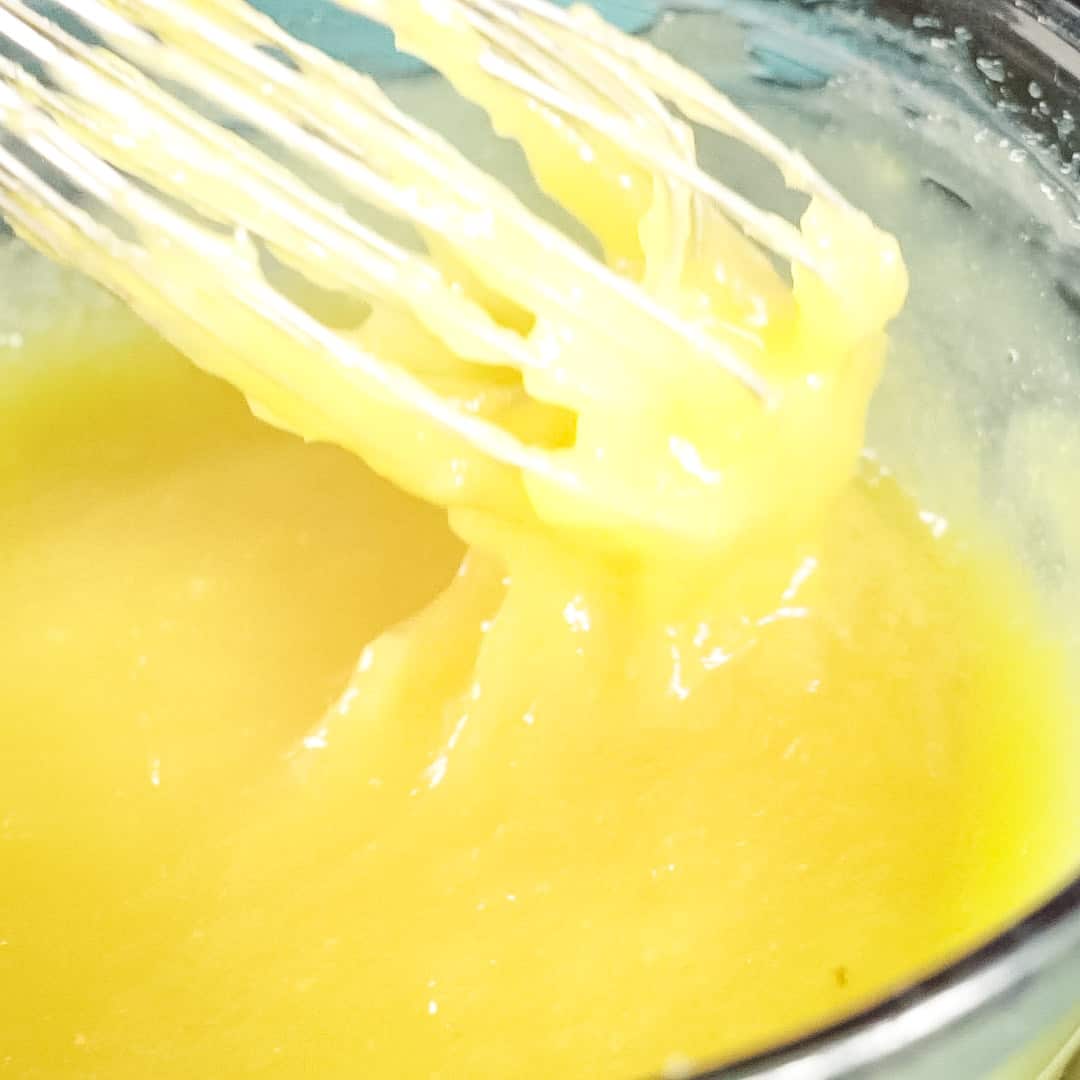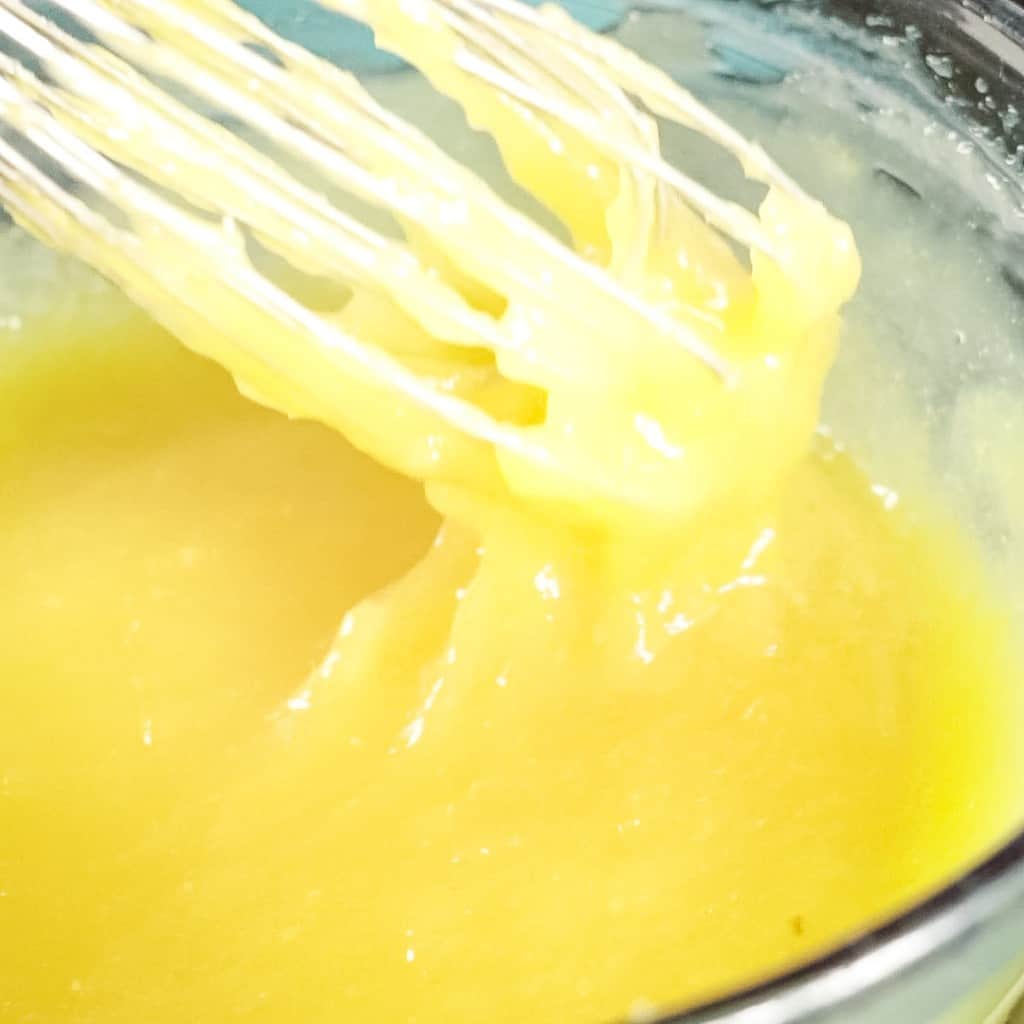 That's it!
What about storage?
Well there are three choices: refrigerate, freeze, or water bath can. I prefer freezing and don't really recommend water bath canning.
To refrigerate:
Simply place in a clean container and place in the fridge for up to 5 days.
To freeze:
Place in a freezer safe container, (leaving plenty of room for expansion if using glass), and freeze for up to 2 months. It will not freeze rock-hard. The texture is not changed in any way by freezing, and this is my favorite method for storing lemon curd.
To water bath can:
Do you really want to? It only lasts 2-3 months or so at room temperature, and then it slowly starts to turn brown. Also, unless you have a lemon tree, there is no real benefit to making a lot of it at once. Also, technically fresh lemon juice should not be used for canning as the acidity levels vary. So bottled lemon juice would be the official recommendation for canning this at home.
(To make it worth your time, you will want to make a double batch. Simply hit the 2X button on the recipe at the top of this page and it will double it for you.) If you are determined, here's how!

Before making the lemon curd, prepare a water bath canner and heat the water to 180 degrees. (Hot, but not boiling.)
After making the recipe as written, pour into hot jars, leaving 1/2 inch of headspace. Heat lids and rings and screw them on fingertip tight.
Place the jars in the canner of hot (180 degree water). Heat the water until boiling (this takes a long time, as any canner knows!). From the point that the water begins boiling, start timing. Processing times are:
15 minutes for sea level
20 minutes for 1000 ft- 6000 ft elevations
25 minutes for 6000+ elevations
Turn off the heat, then let the jars sit 5 minutes in the hot water. Remove and allow to cool at room temperature until sealed.
And what should I use lemon curd for?
Use it as a jam on toast, scones, or biscuits. For the ultimate homemade treat, try it on a slice of toasted sourdough sandwich bread.
Use as a filling for any layer cake recipe. Pairs especially well with coconut cake.
Drizzle over homemade pound cake and serve with berries and whipped cream.
Homemade lemon curd recipe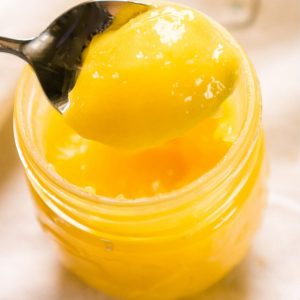 Simple Lemon Curd Recipe
Print Recipe
Homemade lemon curd with four common ingredients: for tarts, cakes, or spreading on biscuits.
Click here to grab a free seasonal e-cookbook!
Ingredients
4

egg yolks

2

whole eggs

1 1/4

cups

granulated sugar

1/4

cup

lemon zest

1/2

cup

lemon juice

3

tablespoons

unsalted butter
Instructions
Combine the sugar and lemon zest in a medium bowl and set aside for 30 minutes.

Prepare a double boiler by placing 1 inch of water in the pan, and placing it on the stove on medium-low heat, until gently simmering. Combine the eggs and egg yolks in the bowl of the double boiler and whisk until well combined. Add the lemon juice and the zest/ sugar combination. Stir over the heat and add the butter, 1 tablespoon at a time.

Cook in the double boiler, stirring constantly, until the lemon curd reaches 170 degrees. A thermometer is necessary, as the texture will not noticeably change.

When the temperature is reached, remove from the heat. and continue to stir as it cools, for at least 5 minutes. The lemon curd will thicken as it cools. If desired, strain through mesh strainer to remove lemon zest.

Pour into half-pint mason jars. Store in refrigerator for up to 5 days, or freeze for up to 2 months. If freezing, leave at least half an inch of space at the top of the jar.
Notes
To waterbath can: place in hot but not boiling (180 degree) water in canner, turn up heat until water is boiling, and then process 15 minutes (start timing when water is boiling). Higher elevations will require additional processing time, Will store well at room temperature for 2 months, after which the lemon curd will discolor and turn brown.
Homemade is always better!