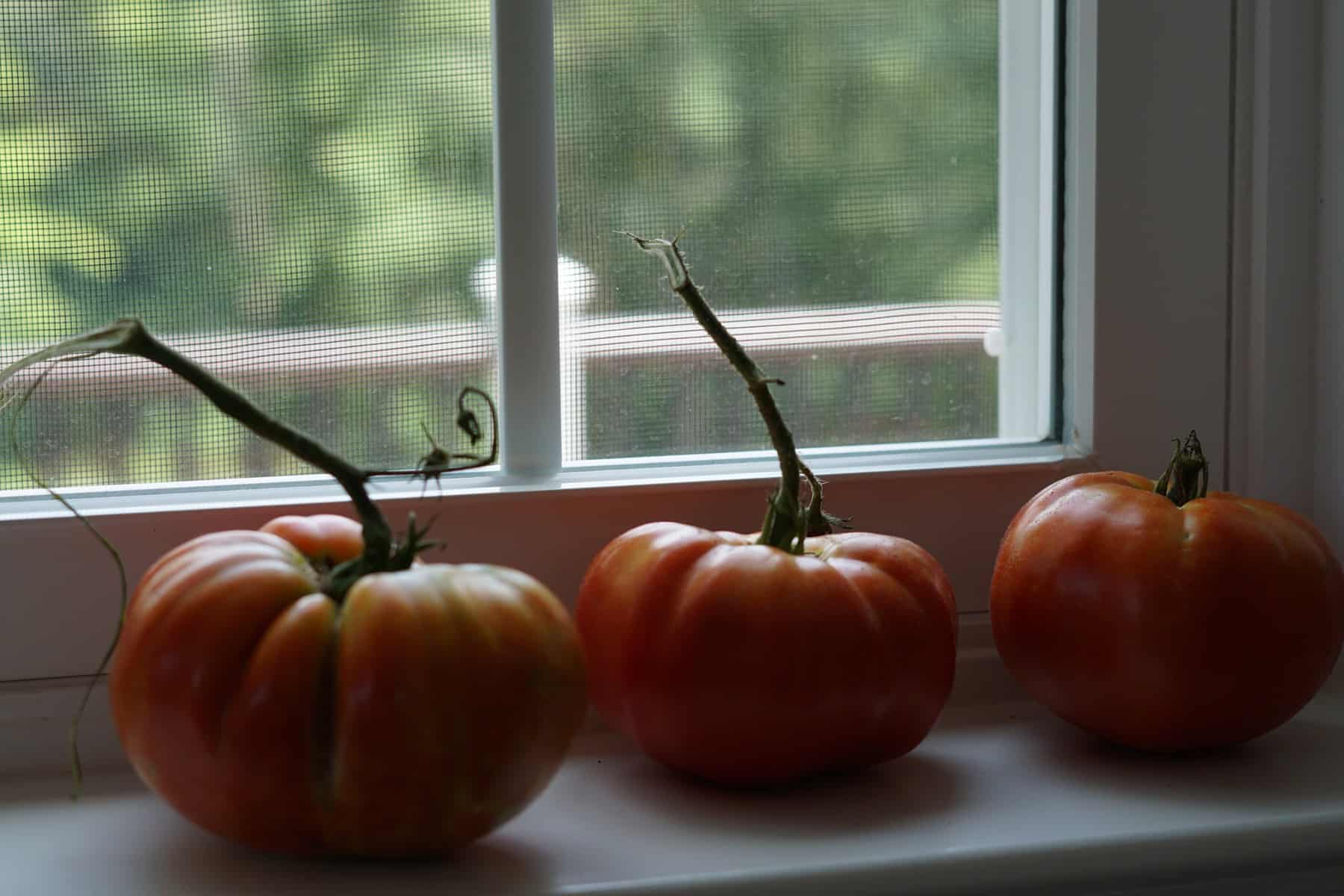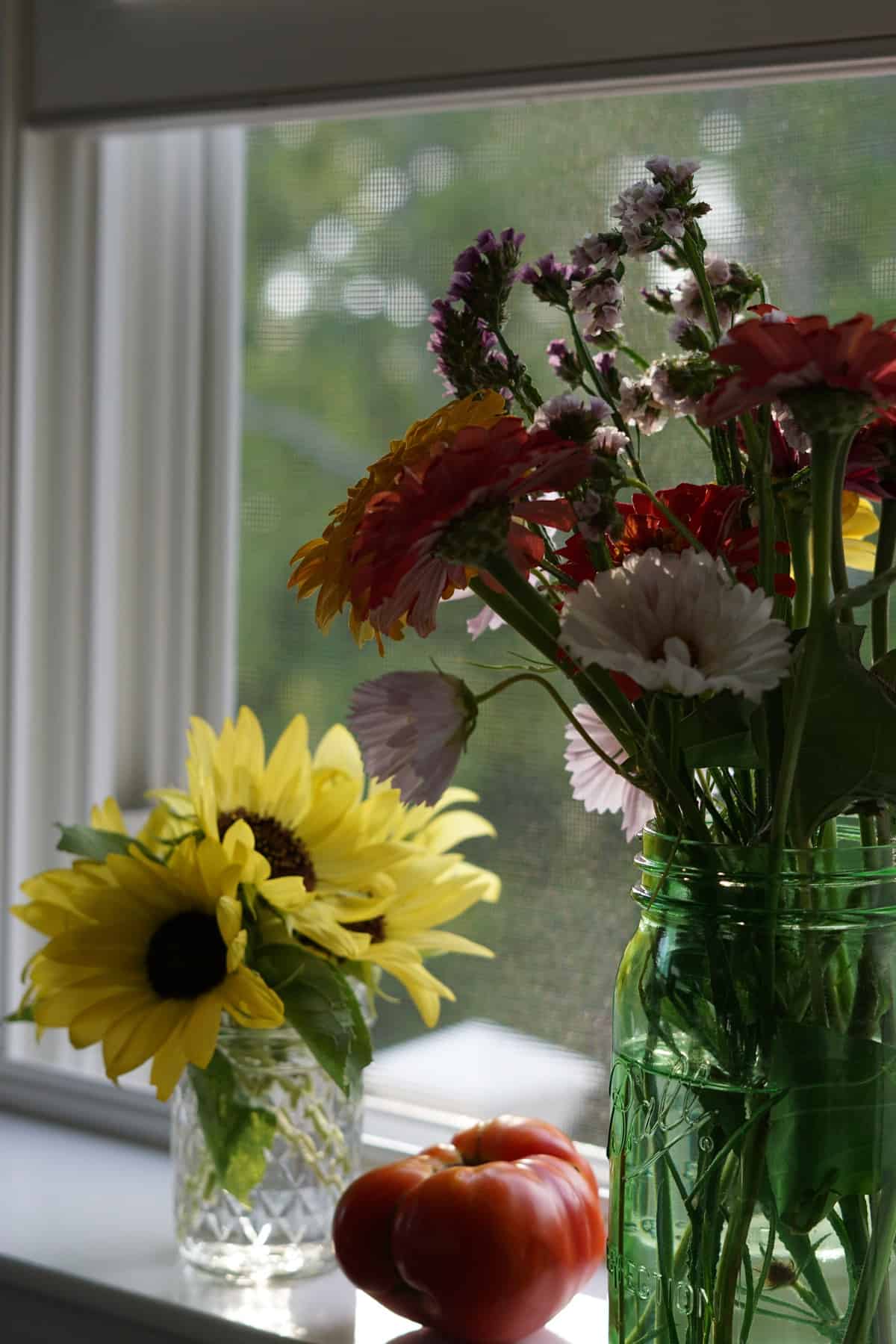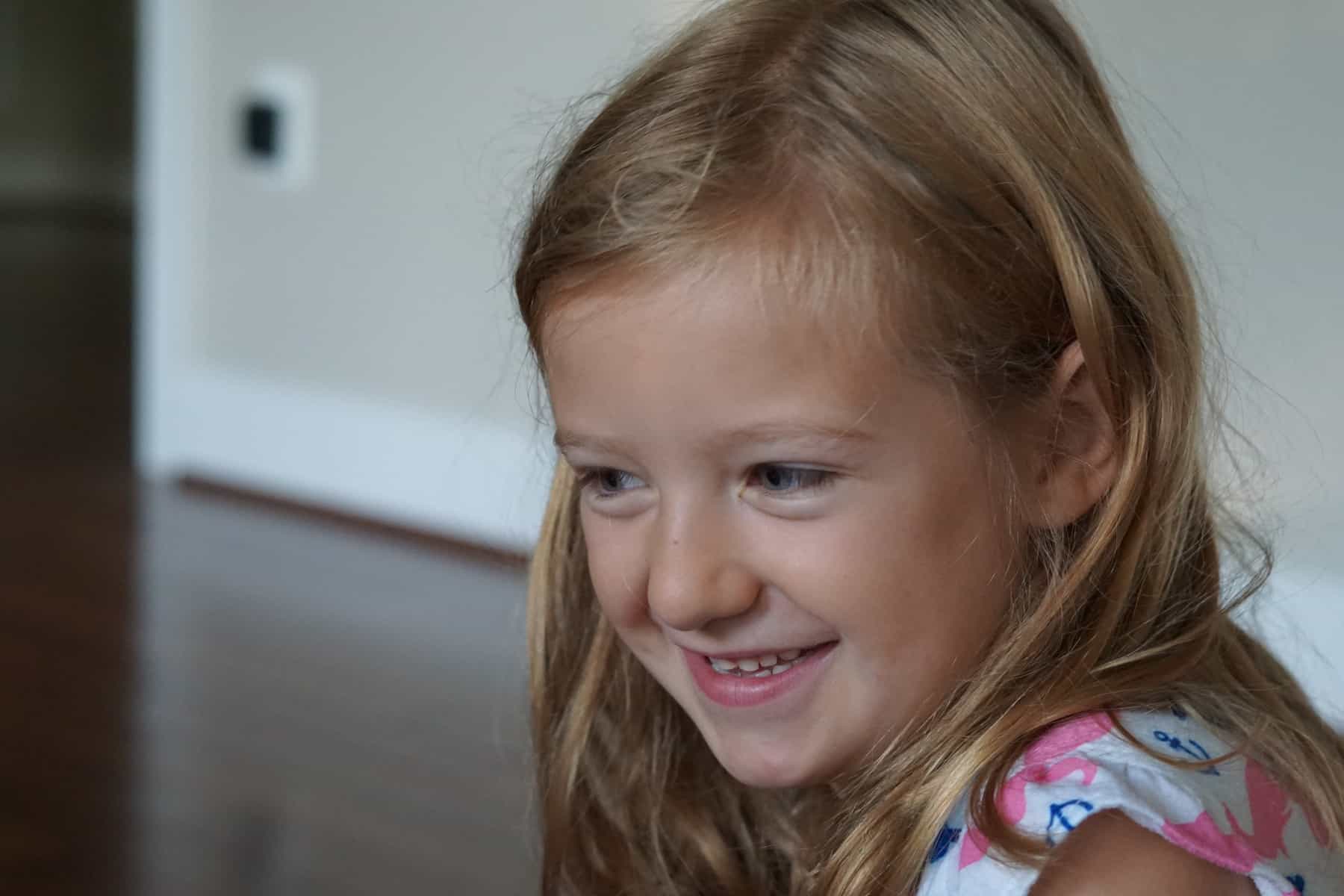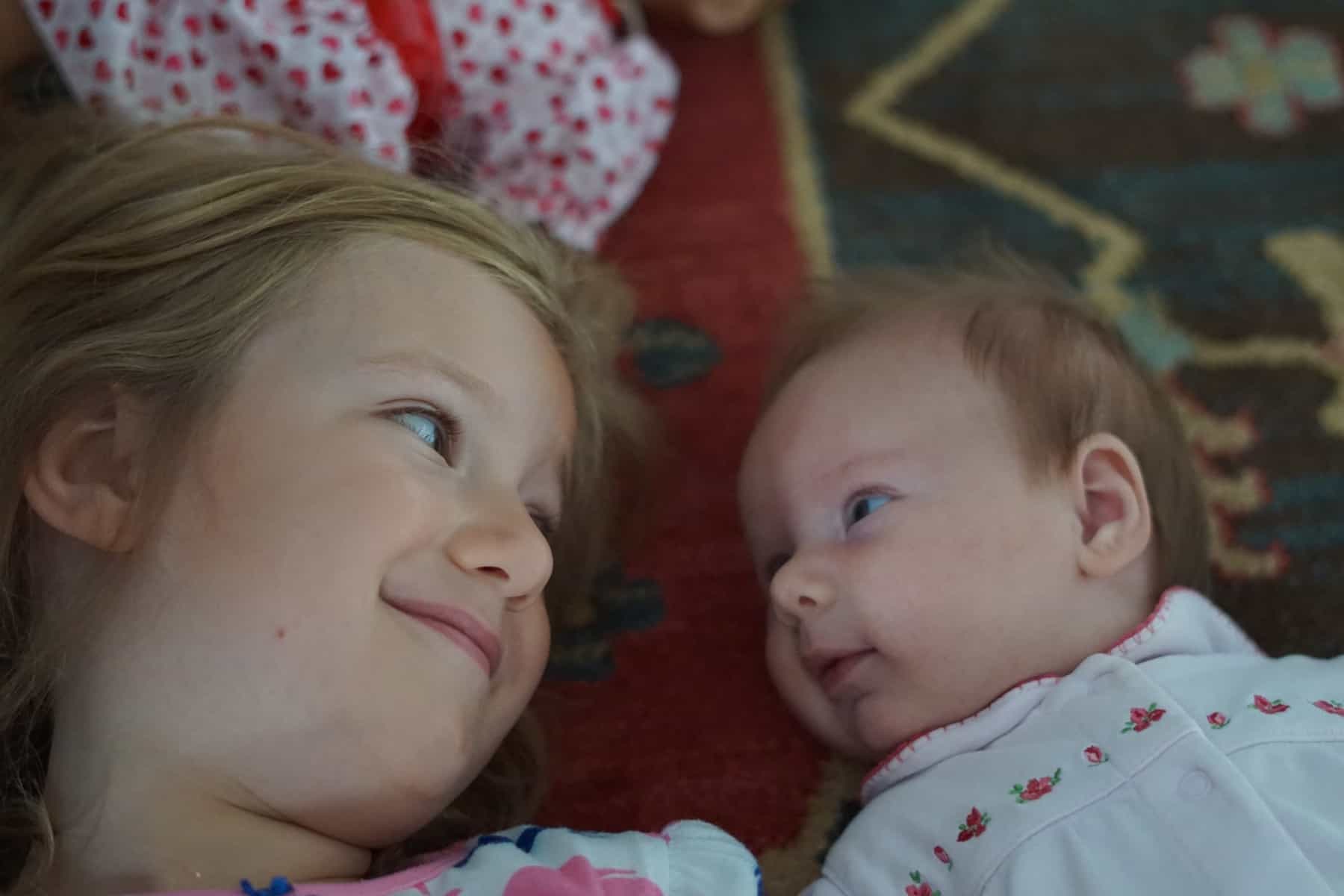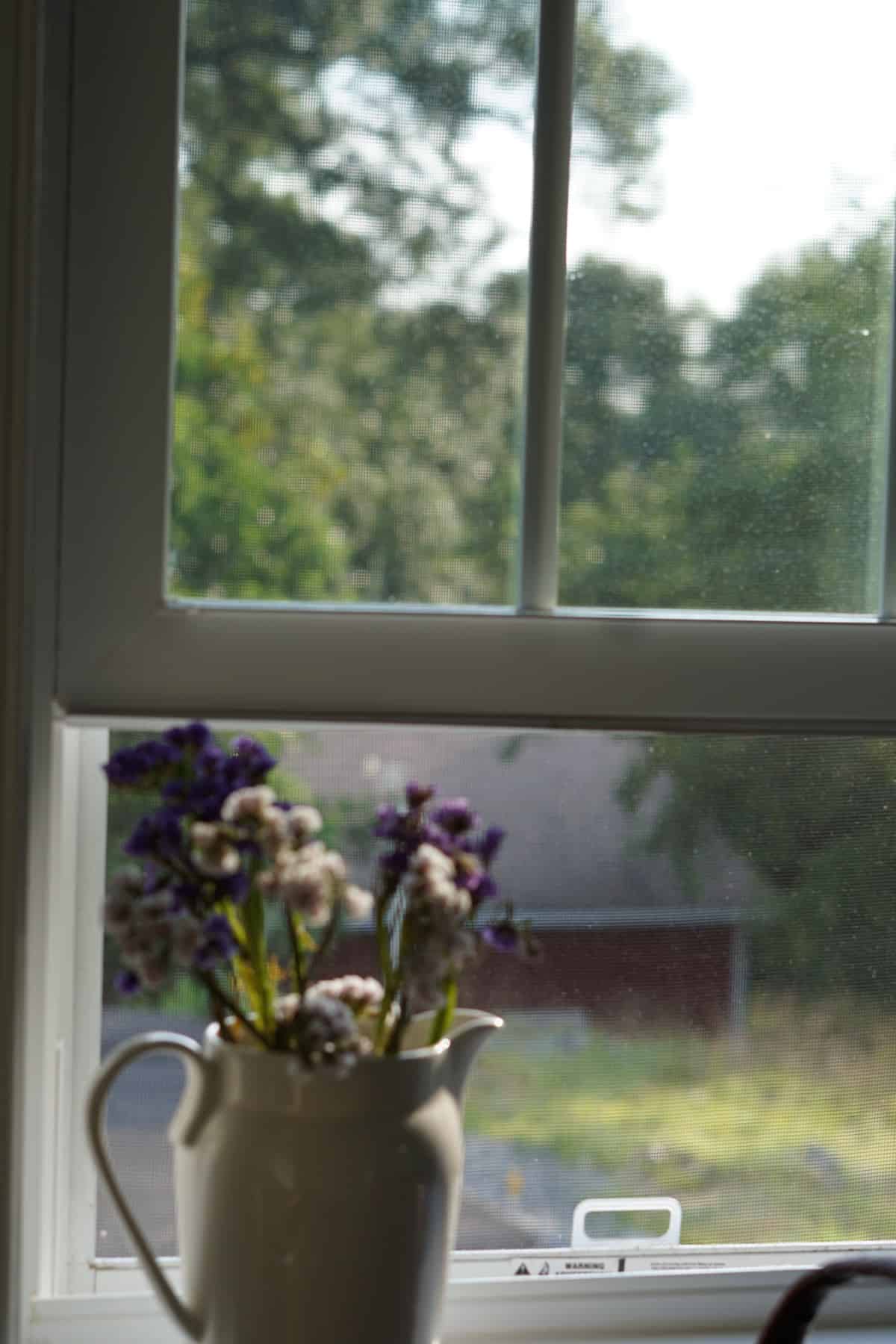 It has been a quiet summer so far, relaxing at home, swimming in our water trough "pool", taking out of focus pictures, etc.  My niece is visiting for six weeks and has been a great help around the house keeping the older girls entertained.
I have been trying to be careful to serve simple food since I know she is a little picky.  I already have three other picky eaters so adding another is a challenge.  I serve everything family style on big platters so she can take or leave whatever she would like.  This was a meal that pleased everyone and was easy for Sunday.   No last minute rushing, no sweating over the cooktop.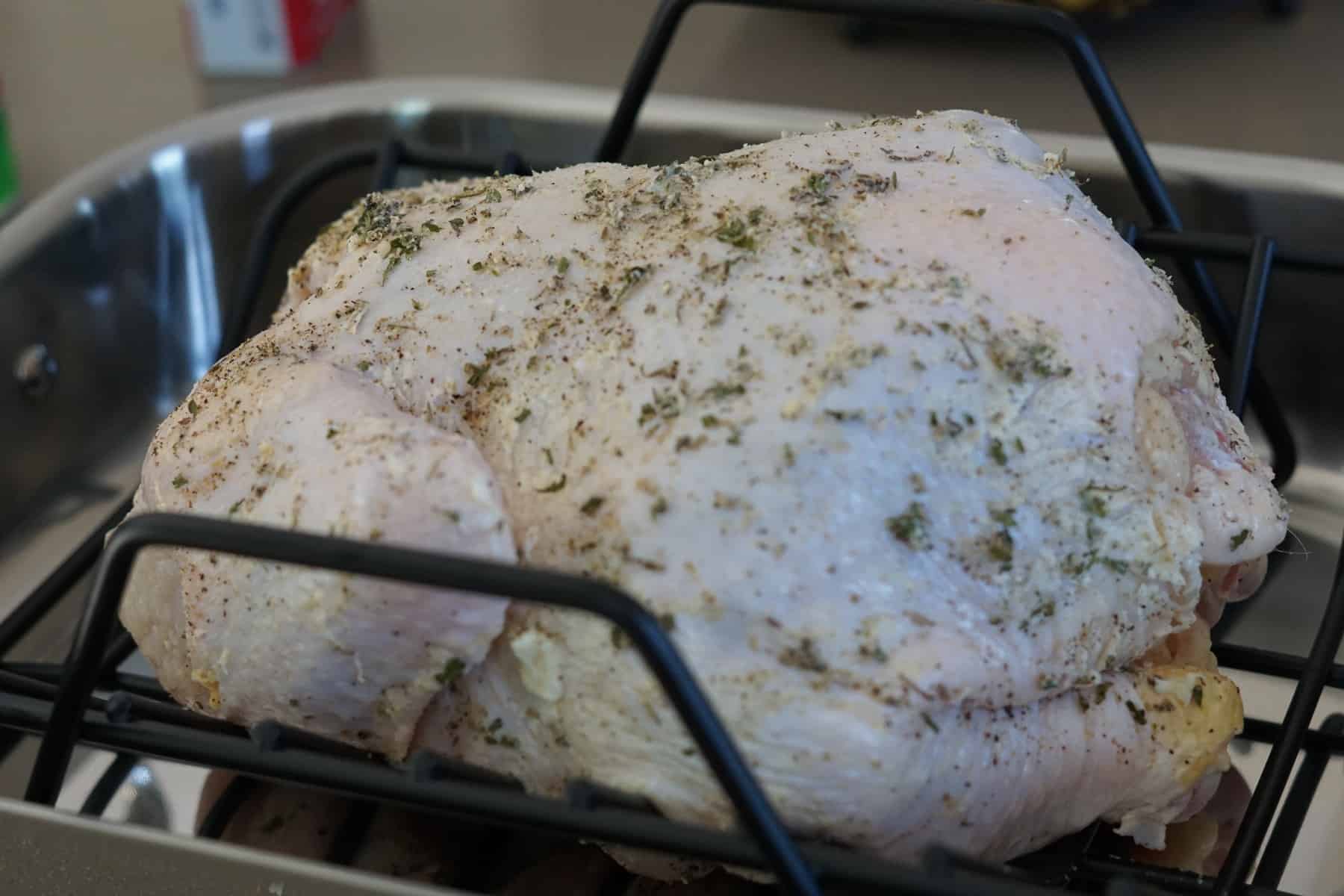 First the chicken is rinsed, brought to room temp, and patted dry.  Then it is rubbed with kosher salt.  I make a mix of softened butter, onion powder, parsley, pepper, and thyme, and rub that on the skin.  It is baked at 350 on the convection roast setting for an hour and a half.  Easy as can be, no real recipe needed.  Whatever herbs and spices you have and your family likes will be fine.  If you don't have a roasting pan, use a 9X13 casserole dish.  If you don't have a convection oven, just keep checking the internal temp until it is 160 and the skin is browned.
I served it with a BLT salad (just a chopped salad with romaine, diced tomato, crumbled bacon, and ranch),  corn on the cob from the garden, and French rolls since Matt will only eat roast chicken as a chicken sandwich.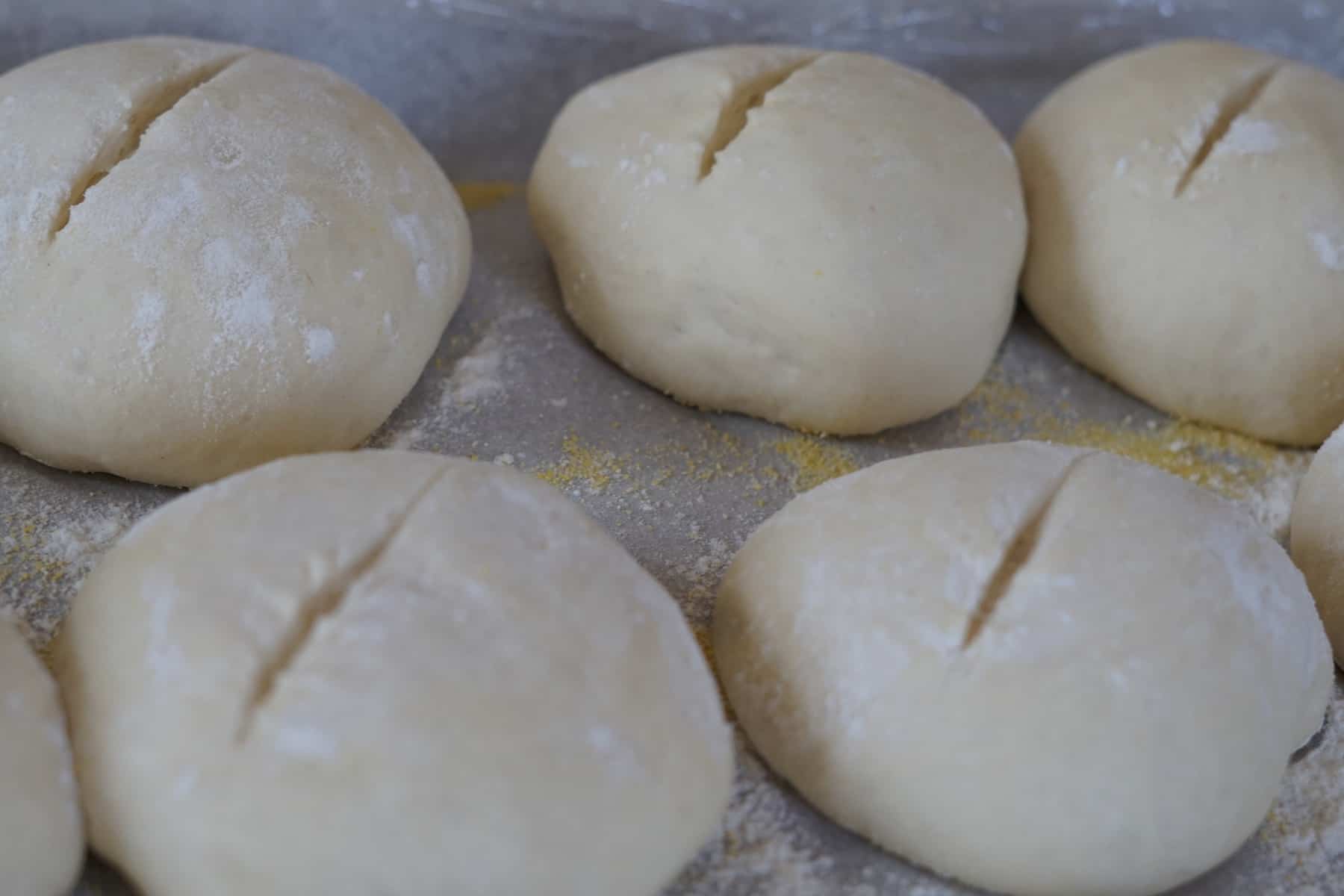 The roll recipe comes from Bread Machine Magic.  The recipe is called "Authentic French Bread", divided into rolls and baked for only 12 minutes.
It was a nice meal that could be prepared earlier in the day.  All that had to be done at the last minute was the corn, which is just steamed for four minutes in hot water, and to toss the salad with ranch.  Roast chicken is one of those things that looks impressive, but is a million times less work than a casserole or pasta dish.  Perfect for a Sunday.