The hardest part of saving money is that I continue to want things.  All the time. This time, it was a wreath for above the fireplace. Specifically, this one, from Frontgate:
It is $149 for the thirty inch version. Of course I wanted the big version, we have ten foot ceilings and the proportions would be right. I was feeling very snobby about artificial flowers and figured an arrangement of dried herbs and flowers would be tasteful.
So I asked for it for Mother's Day, and was told to go ahead and order it. I just could not actually bring myself to do it. It was too silly.  And then I learned that it would only last a year, or two if I were lucky.  Nope.  Not paying what amounts to over $10/month for a stupid wreath. I continued to stare at my mantel, which really needed a focal point.  Poor me.  We have a lot of beautiful, original art that Matt's grandmother painted, but he did not want to hang a picture above it because it would require drilling into the stone.
Then, in my basement of horrors, I found this thing that I made probably six years ago. I'm sure at the time I thought it was beautiful. It is only 22 inches is diameter, but there is was, unused. I had even been wanting some more red accents in the house.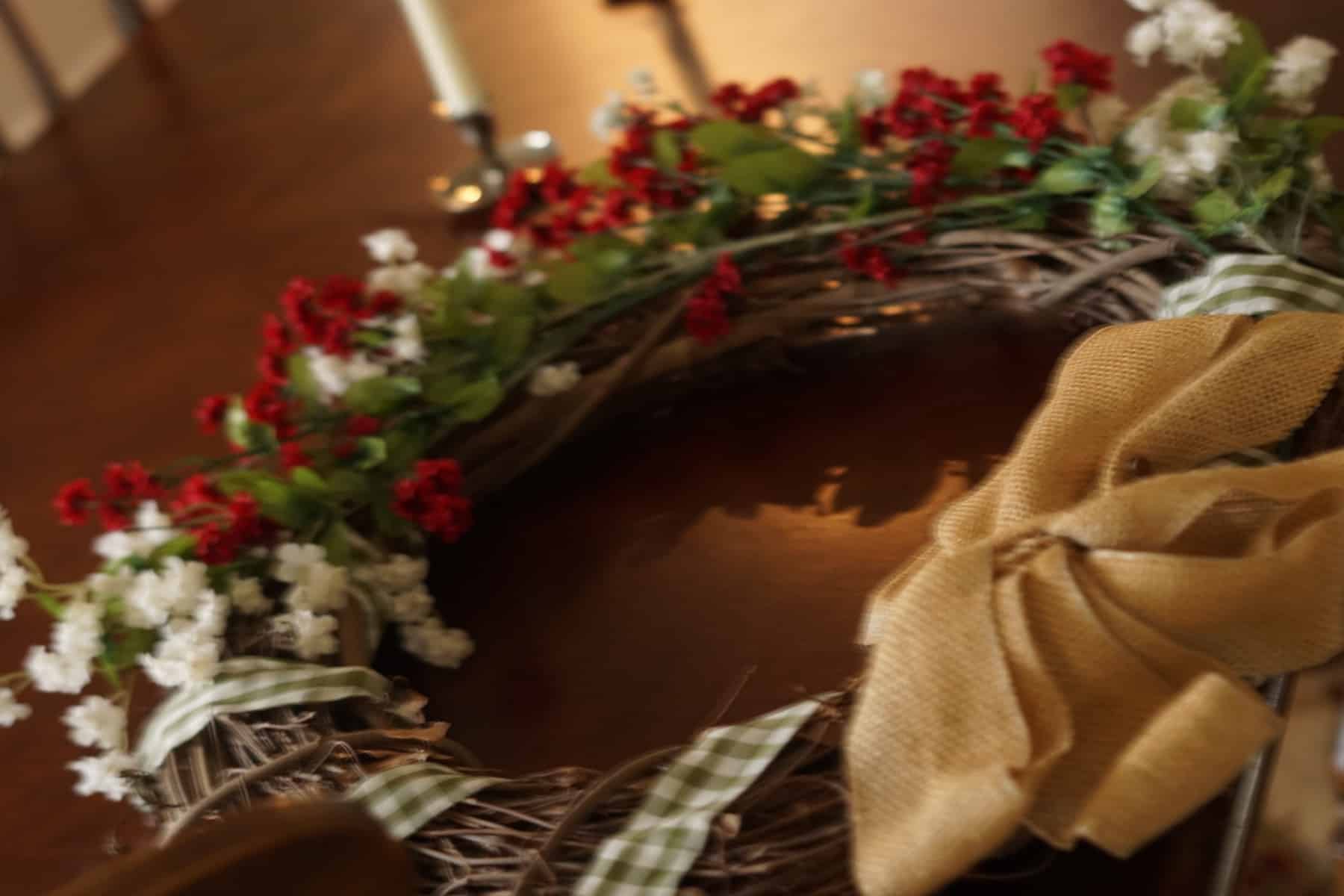 It takes a special kind of skill to take a blurry photo of a stationary object.
So I took off the ribbons and flowers, and put them up with my wrapping paper to decorate presents.  I wired on dried cornflowers that were hanging in the mudroom. The old me would have run to the craft store for more tasteful fake flowers, but instead I pulled apart what I had and added tiny sprigs here and there.
So it is done. It is small, and hardly noticeable because the flowers on it are so tiny.  No one has hung up a hook in the stone yet, and I am not going to ask.  So there is sits.
In the summer I will have statice and celosia from the garden, which both dry very well and will add a lot of life and color.  My sage is getting big, and I think that might look pretty too.  And in the late autumn I can just rip off the old dried flowers and start wiring on holly and ivy.  One less thing purchased, one less thing in the basement, and all throughout garden season I can have bundles of things drying in the mudroom.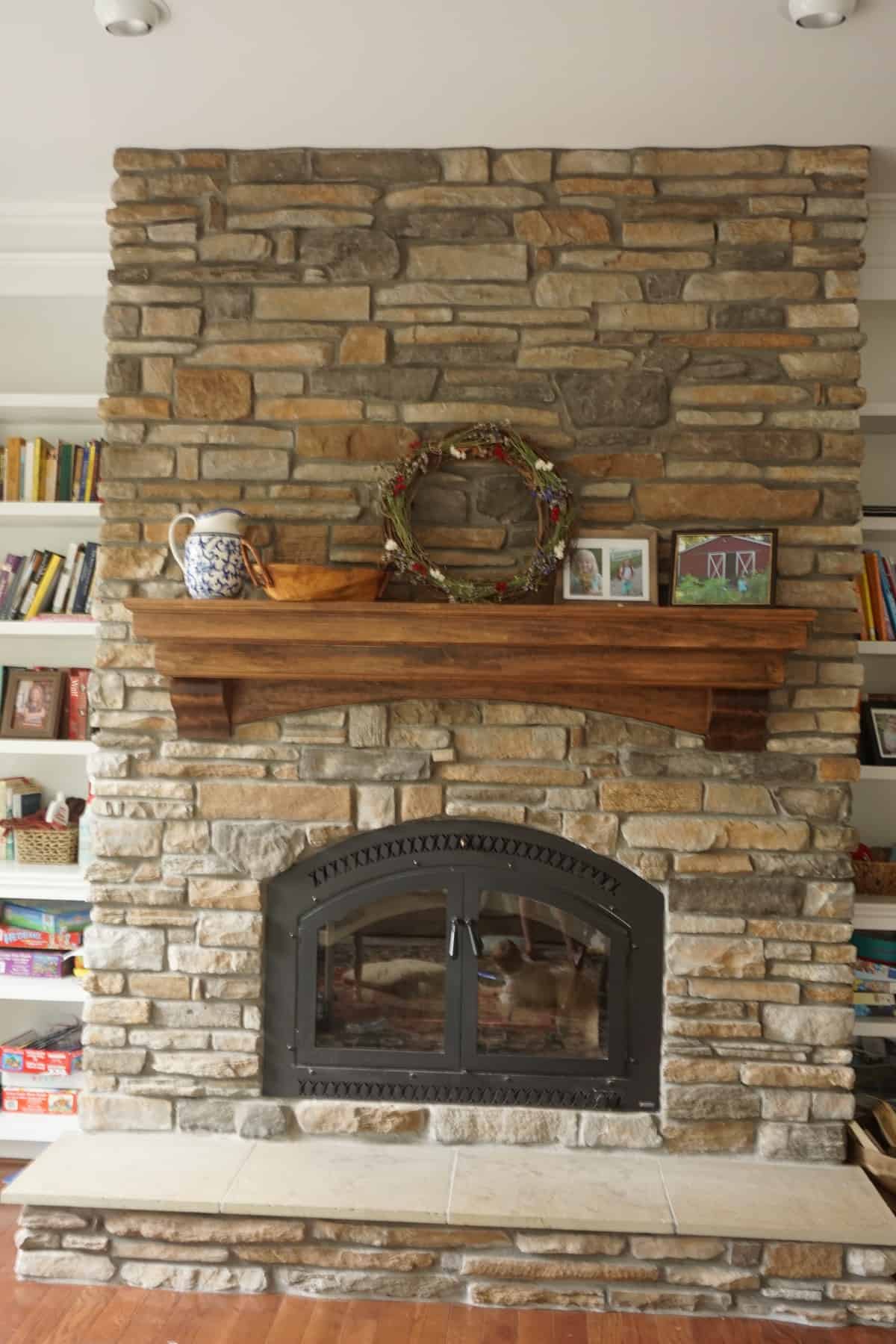 Very…shall we say… subtle.  But it is free, and good enough.  And instead of feeling yucky about spending a bunch of money on something stupid and disposable, I feel good about using what I have.  Happy Mother's Day to me!