This free printable vintage butterfly wall art is perfect for adding a touch of beauty to your home. You'll love the simple and timeless design of these printables.
Table of contents
The button will take you to a Dropbox link that contains the PDFs. They will open in a new window. I recommend downloading them rather than printing them directly from the browser window!
🥳 Links to files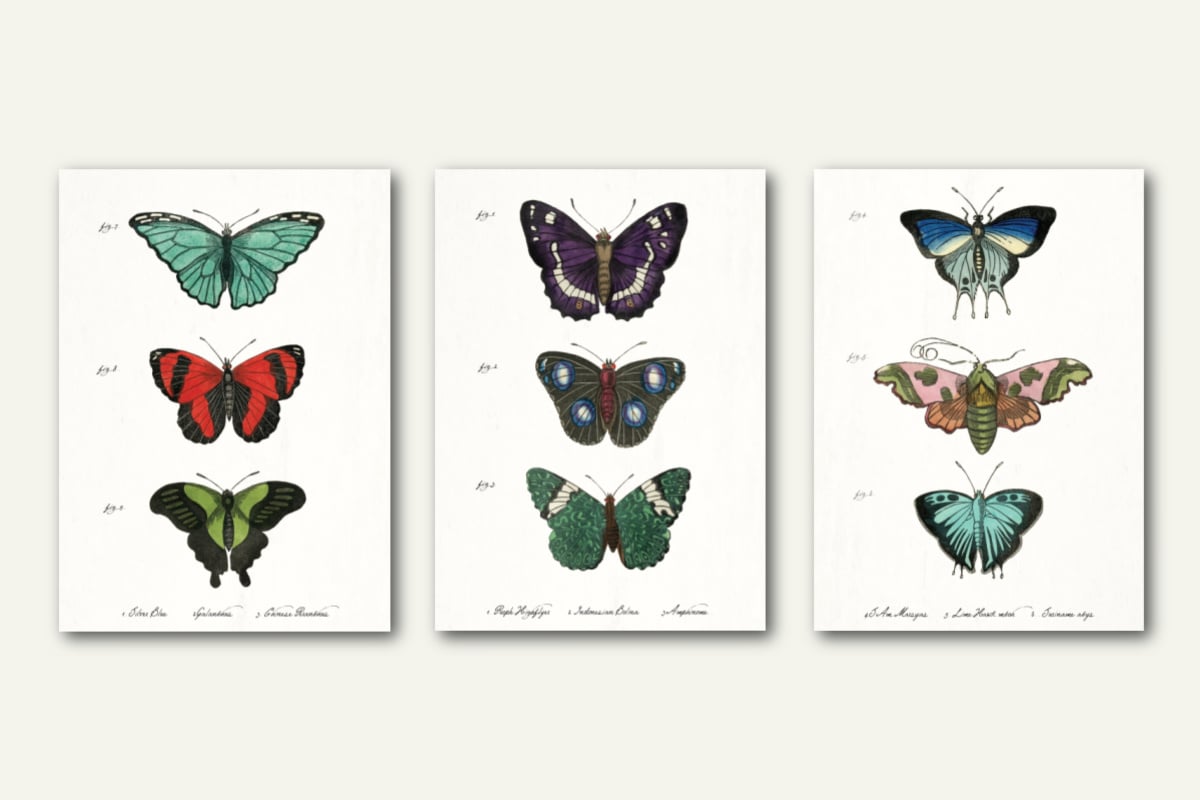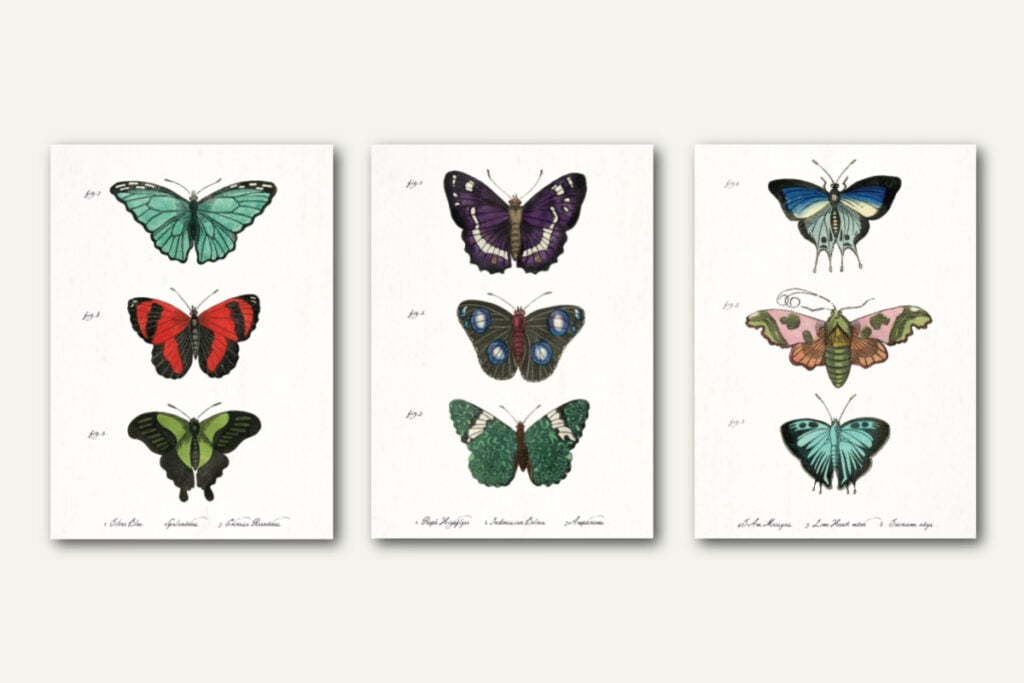 🖨 Printing tips
Choose high-quality paper: For a professional-looking print, opt for heavyweight, photo paper, which will provide a more vibrant and detailed result compared to standard printer paper.
Check your printer settings: Before printing, adjust your printer settings to ensure the highest possible resolution and color accuracy. Select the appropriate paper type and choose the "borderless" or "full-bleed" option to prevent any white edges on your print.
Use the right printer: For the best results, use a high-quality inkjet printer that is capable of reproducing a wide color gamut. Alternatively, consider having your wall art professionally printed at a local print shop or an online printing service for optimal quality.
Scale the image correctly: Make sure the PDF is set to print at the correct size, maintaining its original aspect ratio to avoid distortion or pixelation. You may need to experiment with your printer's scaling options.
Test print: Before printing the final version of your wall art, do a test print on regular paper to ensure the colors and dimensions meet your expectations. This will help you avoid wasting expensive photo paper and ink on subpar results.
✅ How to frame
These are the best practices for framing, but there's no need to be super uptight with this. It's a free printable. Relax!
Choose a frame style: Consider the aesthetic of your room and the design of the butterfly wall art when selecting a frame. Select a frame that complements both the artwork and your home decor, whether it's a simple, modern design or a more ornate, vintage-inspired frame.
Use a mat: Mats not only add visual interest, but they also create a space between the print and the glass, preventing moisture buildup and potential damage. Select a mat color that complements the colors of the butterfly print and the frame.
Use acid-free materials: To ensure the longevity of your print, use acid-free matting, mounting tape, and backing boards. Acid-free materials will prevent yellowing and deterioration over time.
Assemble the frame: Clean the glass thoroughly to remove any dust, fingerprints, or smudges. Carefully place the print on the mat or backing board, securing it with acid-free tape or photo corners. Place the glass back into the frame, followed by the matted print and backing board. Secure the frame using the provided clips or fasteners.
Hang with care: Choose a location for your framed butterfly wall art that is free from direct sunlight, humidity, and extreme temperature fluctuations. Use appropriate hanging hardware, such as wall anchors or picture hooks, to ensure your artwork is securely displayed.
Related posts