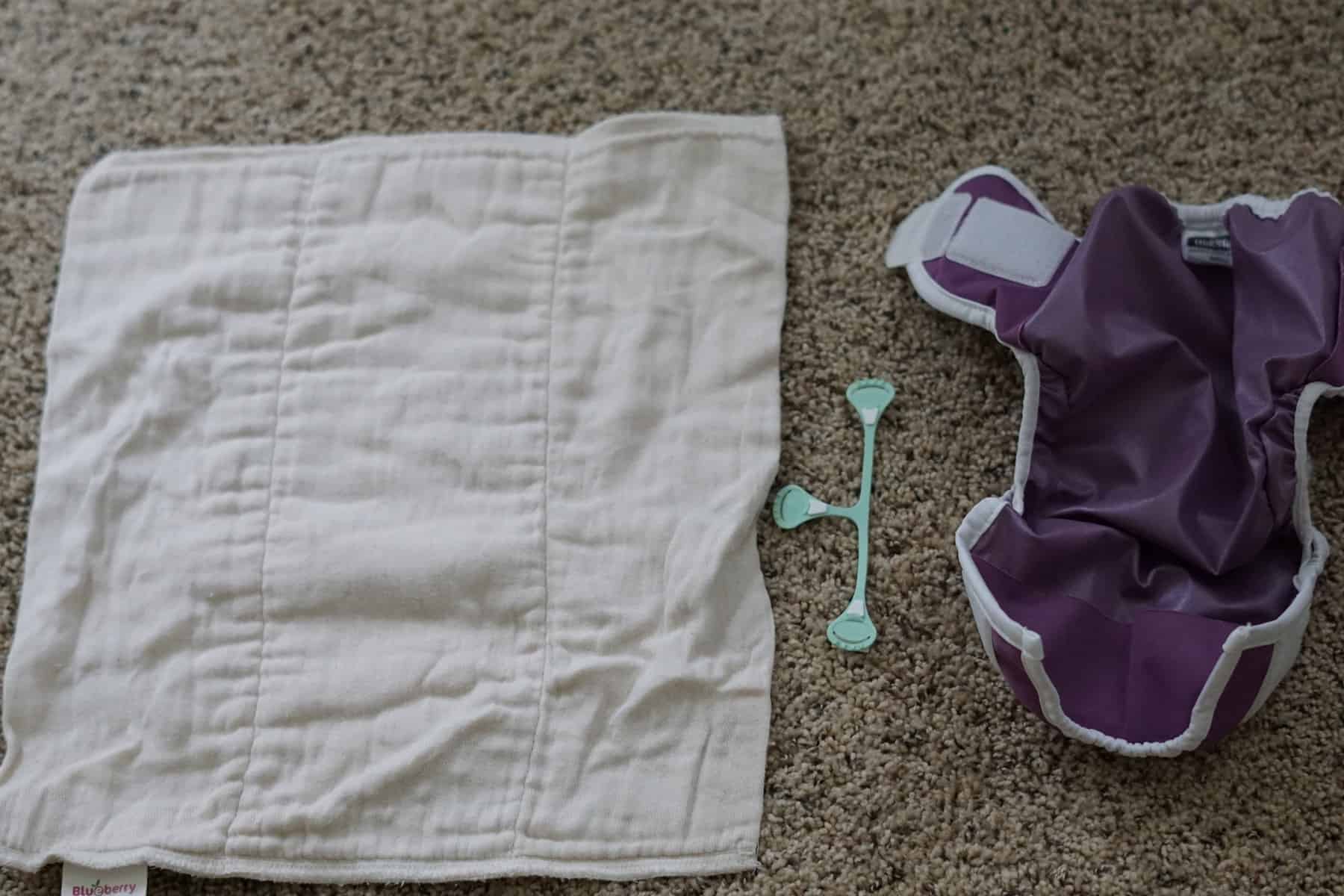 When I was pregnant with Maddie, my first baby, I knew I wanted to cloth diaper.  I didn't know anyone else who did it.  I'm not even sure how I heard about it.  Probably some weird eco-friendly baby guide.  I registered for pocket diapers, a brand called Oh Katy which is since out of business but very similar to Fuzzibuns and other popular pockets on the market today.  No one bought them for me.  Everyone thought I was weird.  I got them for myself after she was born.  I congratulated myself on my thriftiness and how hard I was working to save our family money.
Well.
My husband hated them, thought they stunk up the laundry room and refused to use them, (not that he used disposables either).  They could be folded up to fit a tiny baby but the folds made them bulky and her clothes didn't fit right and I could barely buckle her into a car seat.  At about nine months they started leaking around the legs and had to have the elastic redone.  I have no idea how to do such a thing, so my mom worked on them for me, taking them two at a time to her house.  The microfiber seemed stinky even after a ton of hot washes, and yes I used the expensive Charlie's Soap detergent and dried them outside.
I switched to disposables for overnight, and for outings, and then eventually switched altogether after her first birthday.
Now on my third cloth diaper baby I wish I had known what I know now.
1. Prefolds until potty training
They are so much better than the microfiber pockets. No stuffing, no snaps, no stickiness after washing and much less leaking.  You will need different sizes of diapers and covers, but it is still less expensive than a whole suite of one size diapers that still don't fit a newborn.  I still have the first diapers.  They still look great except for the leg elastic.  I will use them during potty training when their leakiness will be an advantage.
2. Use powdered Tide
I spent four years (two years for each of my first two babies) buying Charlie's Soap which did pretty much nothing special.  I had read that not using an approved detergent such as Charlie's or Green Mountain would void the warranty.  The warranty?  Were they thousands of dollars? Were they going  to spontaneously combust?  I just can't fathom making a warranty claim on a diaper.  And not only was the the Charlie's soap expensive, it did not clean nearly as well as Tide.  They spend millions on developing enzymes and cleaning agents.  It is going to clean better than an all natural powder.
3.  Use Dawn and bleach sparingly
I strip with Dawn once every other month or so.  This means washing with a tiny squirt of Dawn in the washing machine and then washing three times in hot water with no soap to rinse all the residue out.  The Dawn helps strip the diapers of any built up detergent residue that can hurt how absorbent the diapers are.
I use a splash of bleach only if I am washing on a cloudy or rainy day.  Otherwise I dry in the sun to bleach out stains (yes this really and truly works), freshen, and disinfect anything that escaped the hot water and detergent.
Doing these three things changed everything about cloth diapering for me.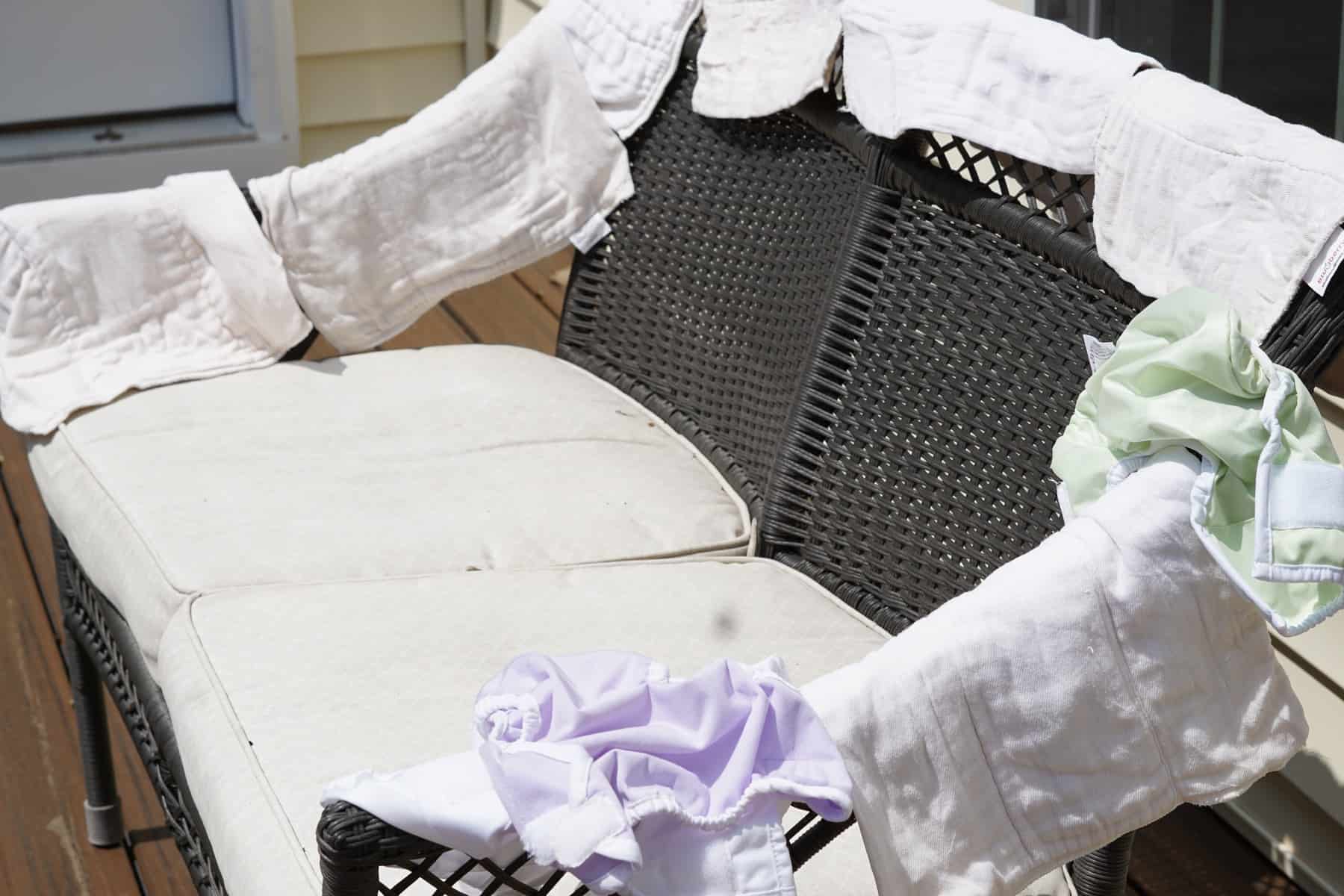 I love them now.  It's not just the money saving aspect.  I love the routine of caring for them and I  think they look cute.  They are very little work for a lot of reward.