I'm excited to share this latest collection of adorable, free printable bunny coloring pages with you. You'll find 2 different sets of bunny-themed coloring sheets features a variety of designs, from simple and sweet outlines to intricate and detailed patterns suitable for older children or adults.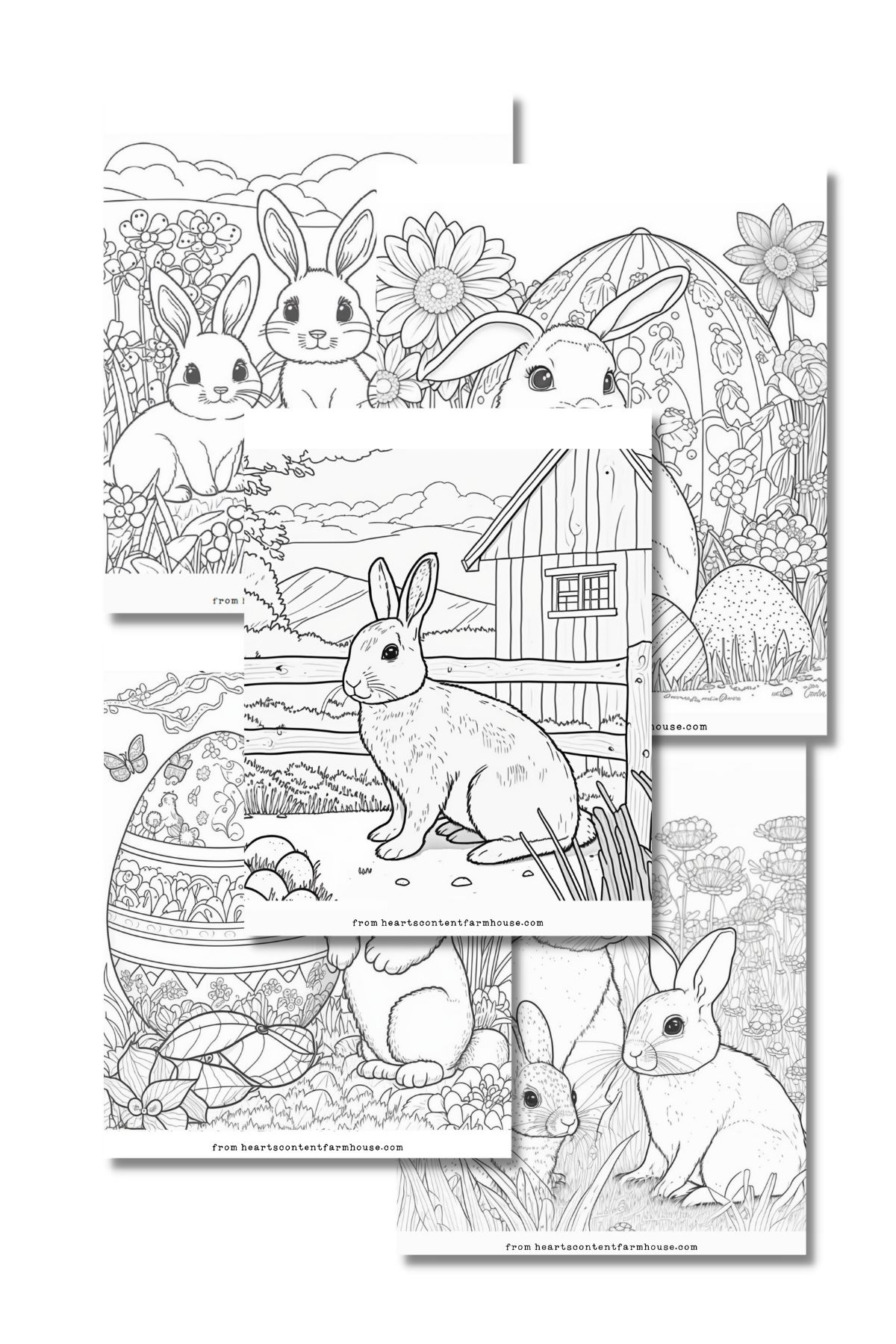 🖨 printing tips
Make sure you have a printer with enough ink and paper: Before you begin printing, check your printer's ink levels and make sure you have enough paper. These coloring pages are designed to be printed on standard letter-sized paper (8.5 x 11 inches).
Download the PDF to your computer: Click on the download link for the PDF file and save it to your computer. This will make it easier to print. On a iPhone, your downloads will show up in your files app.
Print in black and white: These coloring pages are designed to be printed in black and white. If your printer has a "black and white" or "grayscale" setting, use that to print the pages. This will ensure that the lines are crisp and clear and that you can see all of the details in the design.
Print at full size.
Allow the printed coloring page to dry for a few minutes before handling it, especially if you're using an inkjet printer or thicker paper. This will help prevent smudging and maintain the clarity of the printed lines.
🐰 more printables you'll love