Inside: The old fashioned Christmas decorating ideas that will make your house feel warm and cozy all season.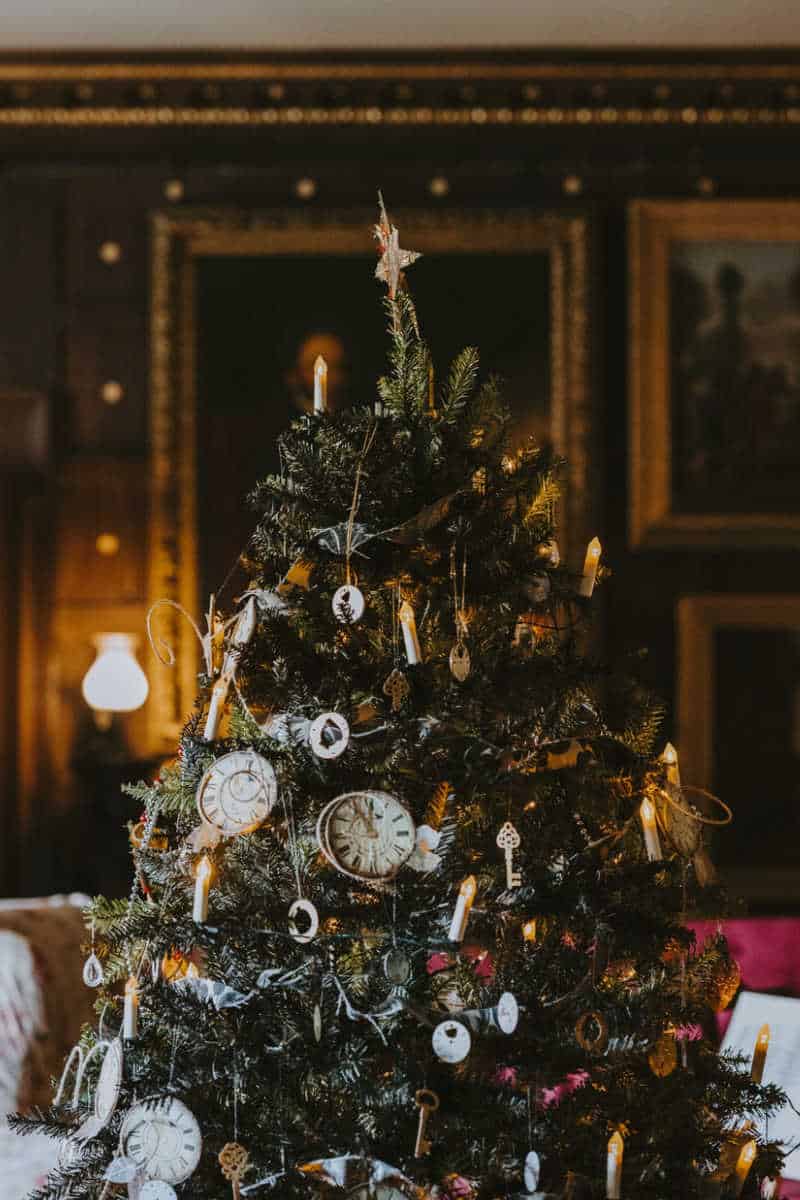 Doesn't Christmas bring out a little nostalgia in everyone?
Imagine you're in an old, Victorian house on Christmas Eve. You can feel the heat of the roaring fire and the white tapered candles flicker in every windowsill. The mantel and staircase are covered in fresh greenery, and the tree is just being hung with the last of the ornaments.
Chances are, this scene looks and feels "right" to you. Just like Christmas should. Even if, in real life, you've never experienced it once.
The phrase "home for the holidays" is about more than just being together with family. It's also about our desire to go back to a simpler time, whether that's a time in our personal history or a time in… you know… history.
Whatever the reason, the holidays make us long for a more old fashioned way of doing things, and decorating our home is no exception.
And when you're tired of trendy decorations and just want a house that makes you feel like you're home for the holidays, here are the decorating ideas to keep in mind.
???? Old fashioned Christmas tree
If you can't make it to a Christmas tree farm and decide to get an artificial tree, that's okay. Many trees are designed to look very natural and full, they just might take a lot of fluffing and assembly.
2. A combination of store bought and handmade Christmas ornaments is the best way to get a vintage-looking tree. Remember that simple is better and focus on one or two colors.
3. An easy homemade project is making dried orange slices and using them for either individual ornaments or a garland.
4. Homemade cinnamon ornaments are fun to do with kids, make the house smell great, and have a classic charm.
5. Crochet snowflakes can be purchased for those of us who aren't so crafty!
6. Cranberry popcorn garlands can be made on Christmas Eve and draped on the tree for a couple nights before going outside.
7. If you are going for a mid-century look, you could take this in a totally different direction with ball ornaments and multi colored lights too!
8. There are so many authentic vintage tree toppers available in thrift stores or online.
Gifts and packaging
9. The wrapped presents under the Christmas tree add another layer of tree decoration. Don't miss this opportunity to add even more charm. There are so many choices like have an old fashioned feel, from Kraft paper to plain newspaper.
10. You can of course use expensive, pretty paper and satin ribbon too. Just keep in mind that the gifts are visible and you want to make sure every element of your tree feels put together.
Fireplace and mantle
11. If you have a working fireplace, you have one of the best Christmas decorations in the world already! (Bonus points if its wood burning.) If you don't, you can get a lot of the charm if you just have a mantle. You can use candles to add a warm glow.
12. One of everyone's favorite hearth-themed holiday decorations is a classic garland. Whether you use lights or just leave it plain, look for one that's natural or at least looks natural. You can make you own by foraging for greenery outside, or look for one that will last year after year, like this realistic boxwood garland.
13. A handmade Christmas stocking will always be the most charming. If you don't have a family member willing to knit you one, you can of course buy a hand-knit stocking, or something like this beautiful needlepoint stocking.
?? Related: Old fashioned Valentine's Day ideas. ????
Favorite Vintage Inspired Finds
[show_shopthepost_widget id="4222908″]
???? In the living room and dining room
14. If you are comfortable with the idea, there's nothing like candles in your living spaces to bring back the feel of a holiday season from the past. But of course, they aren't ideal for everyone.
15. Battery operated candles aren't quite the same (but can work in a pinch!).
16. Don't forget the coziness of a Christmas village, particularly a Dickens village or similar themed one. They might not be exactly fashionable, but that's sort of the point.
17. Switching out your wall art can be an affordable way to decorate with vintage style. There are so many vintage styled printables with a holiday theme.
Christmas kitchen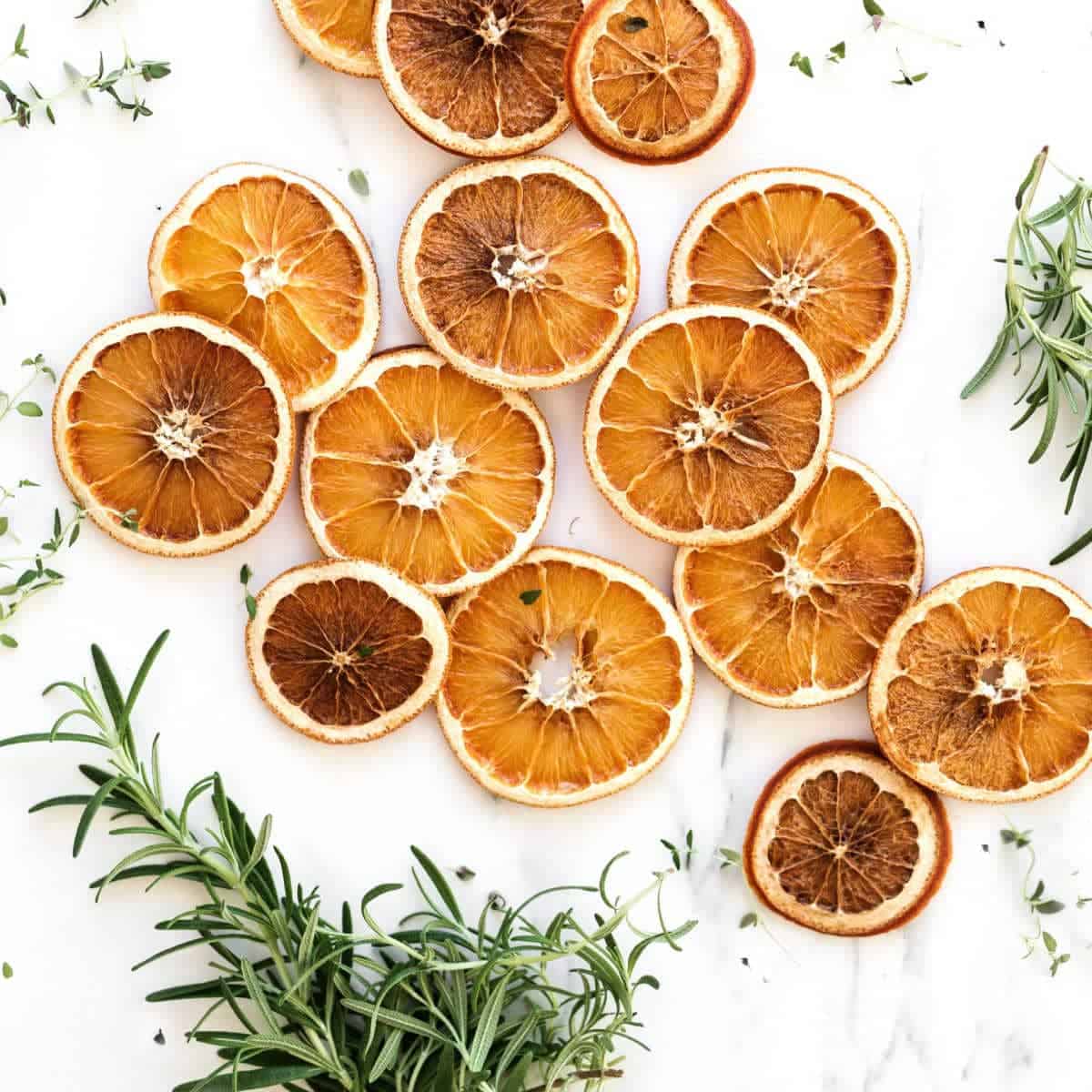 18. Nothing is more authentic than a holiday kitchen filled with homemade food. Honestly, when your kitchen as a busy place filled with activity, there is no need to go overboard with decorations.
19. Kitchens in the past were more about function than form, even during the holidays. Should that stop you if you want to deck out the kitchen? Of course not! Special holiday pans, cookie cutters, and other practical things can be out on display, as well as yummy treats and candies.
20. Never underestimate the simple power of fresh greenery stuck in a jar of water and placed on your kitchen windowsill.
21. Make your home smell good by putting orange slices, rosemary sprigs, and cinnamon sticks in a pan of simmering water.
???? Outside
22. Don't feel like putting up outdoor lights? Just tell the neighbors you're going for the Victorian look this year. You don't really need to do anything to the outside of your house! Put a battery operated candle in each window.
23. There is nothing prettier than a wreath on every window if you know a brave soul who can get up there and hang them up for you!
Inspiration
24. Colonial Williamsburg is a great source of old fashioned Christmas inspiration. This book has crafts and photos that are a good starting point.
25. If you have Amazon Prime, you can watch the super cheesy show Victorian Farm: Christmas Edition just for the scenery.
26. For more Victorian Christmas inspiration, you'll enjoy Victoria Elizabeth Barnes' house tours of her old home through the years at the holidays.
But don't forget
Christmas decorating is fun, but don't let it become an idol. If your child makes Christmas crafts that don't fit the look you are going for, go ahead and put them up anyway. It's a happy holiday, not a decorating contest.
Enjoy your holiday,