If you are afraid of picking paint colors and tired of neutrals, the Benjamin Moore Historical Collection is exactly what you need. Every paint color in my house is from their the historic or Williamsburg Collection, so I wanted to share some photos for those of you who are looking for paint color ideas. I've also rounded up some favorites that I haven't personally used but that I love.
General tips for choosing your historical paint colors
Make a selection of many colors, and then start eliminating.
For some reason, it is much easier to see a color's true nature when you are comparing it to something else. You can tell that one blue is too gray, one is too green, and one is just right. Internet research is helpful, but there's nothing like having an actual paint chip in your hand. I have the Benjamin Moore Fan deck (the classic collection has all the historical collection colors in it as well), and it has saved me many times.
2. Don't let the name sway you
This is true when you are picking any paint color. But it's especially true with Benjamin Moore and with this specific collection. These color names are WEIRD. Things named ivory are bright yellow. Colors called green are blue. It's madness. Don't let crazy paint names get you.
Whole House Paint Colors and Neutrals:
Many people love the idea of a whole house paint color, which is usually a neutral that can used in every room of the house.
The most popular paint color in this collection, and perhaps the entire internet, is Revere Pewter. It is absolutely a beautiful color, but has a lot of gray and can look very cold in low light.
I went with something a little warmer, York Gray (matched by Sherwin Williams, and very close to Accessible Beige).
But if you are looking for an authentic historic look, neither gray nor beige is really quite right. Go for a white or an ivory. Even a very warm cream that looks a little yellow is a very good choice for a warm, happy feel to your home.
Some of my favorites are: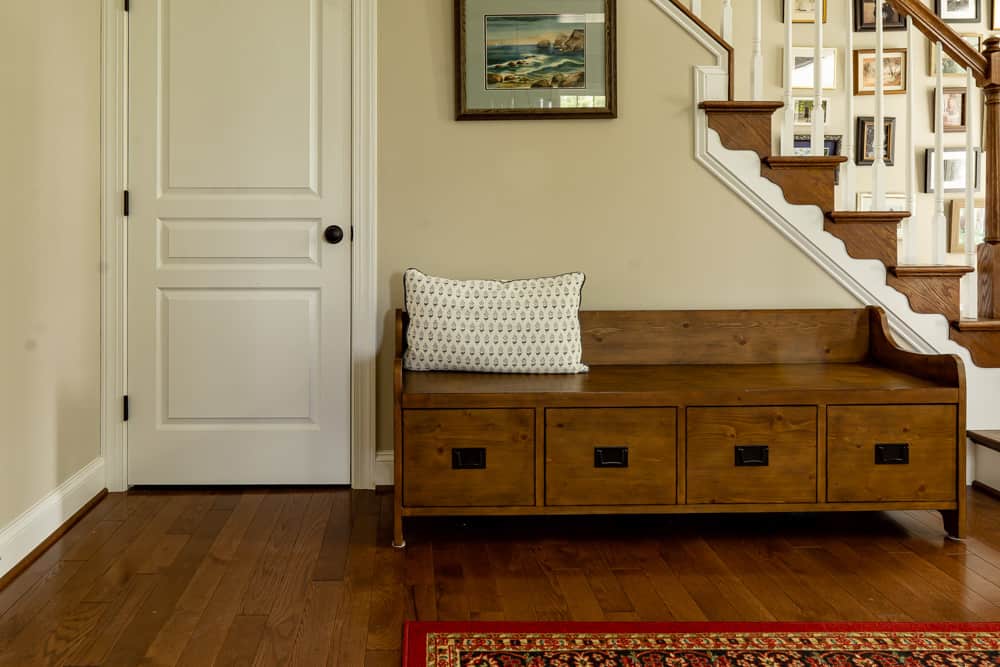 Historical Collection Blues:
Blues and greens are usually the first choices of people who don't really love bright colors but want to add some to their homes.
Benjamin Moore does a great job in the historical collection of blending blue, green, and gray to produce subtle colors that change with the light and go well with neutrals .
My dining room is Woodlawn Blue, and I love it there. But I think it would be pretty in a master bedroom as well, and even a living room. It pairs very well with red or navy, which keeps it from looking like it belongs in a beach house. If you have a room without a lot of light, blue is usually not a good choice, especially a gray blue. But in this collection, many of the blue have so much warmth to them that they work in dark rooms, and enough gray to keep them muted.
Other blues with gray and a little warmth to them: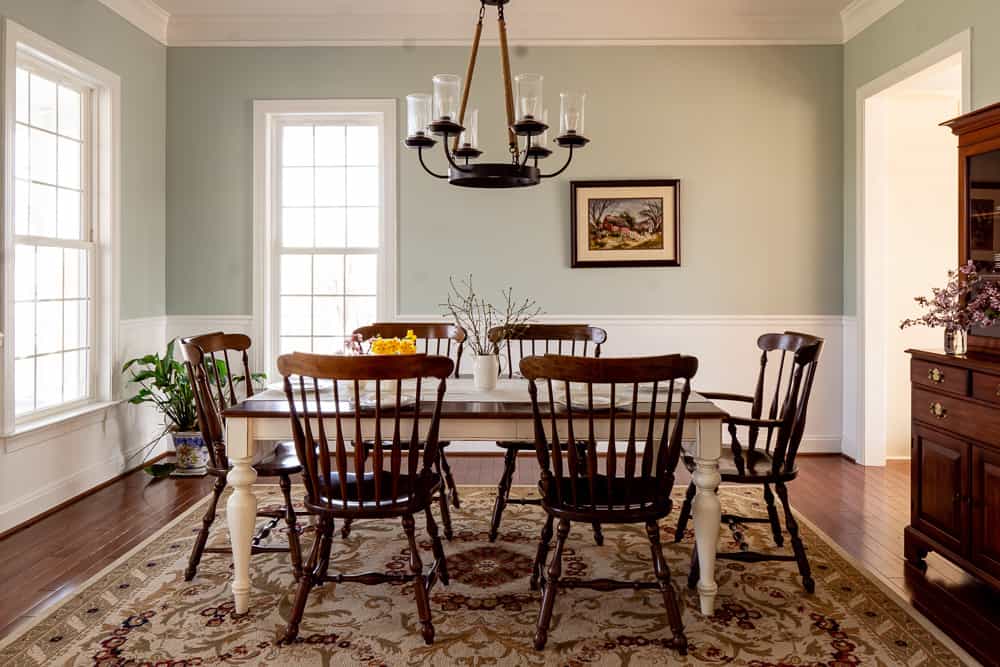 The best Benjamin Moore greens:
This paint color collection is loaded with gray-greens that straddle the line between neutral and color. They are some of my favorite colors in the whole world, and they work for walls, exteriors, cabinets, and anything else.
My guest room is Guilford Green, which is my favorite in this family. My parents liked it so much that they painted their living this color too. It is perfect for those of us who are tired of beige and gray but still want something that feels neutral.
The best warm, grayish greens in the historical collection are: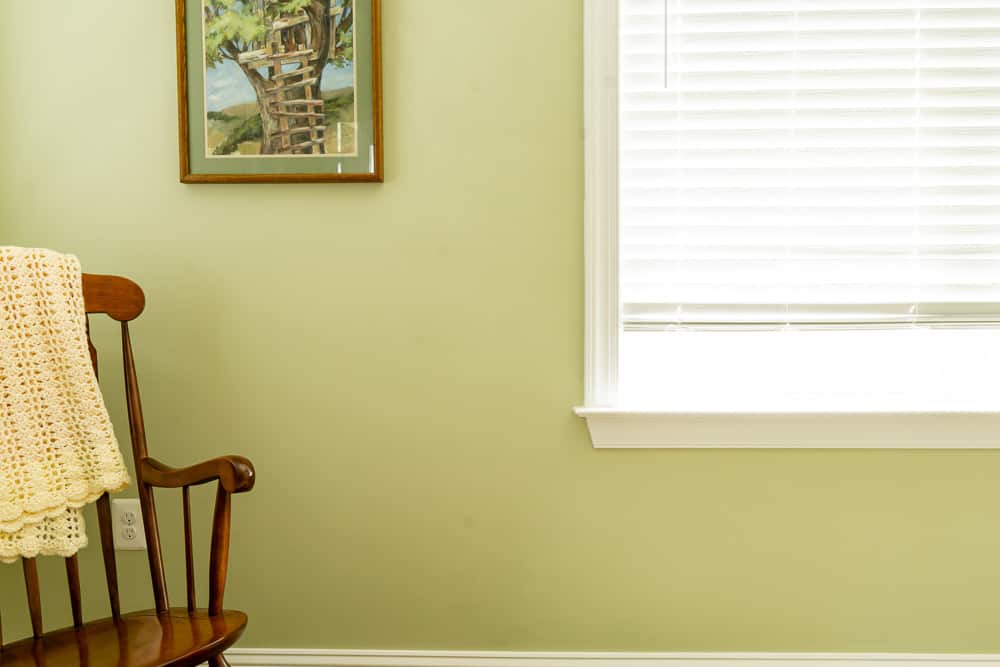 Reds, Pinks, and Yellows:
Most people will use these as accent colors, (except for a very pale yellow which can be a great neutral). These warmest of paint colors add life to a house and are perfect for a dining room, bedroom, or more formal sitting area. Any room that is tucked away will feel like a. warm and cozy hideaway in one of these warm colors. My older girls bedroom is Queen Anne Pink, and it is cozy and beautiful, but I would not want a main living space in that color.
Be very careful when picking yellow or pink- you want something that looks very dull on the chip and barely colorful at all. The color will intensify and reflect on itself in a room. Luckily, this paint color collection has many muted yellows that are beautiful.
Deep reds are beautiful and historically accurate, but can be overpowering. They look good in rooms without a lot of direct sunlight, since they will help to warm it up. They also work in rooms with a lot of white trim or paneling to help balance them out.
Some of the best Benjamin Moore yellows, pinks, and red are: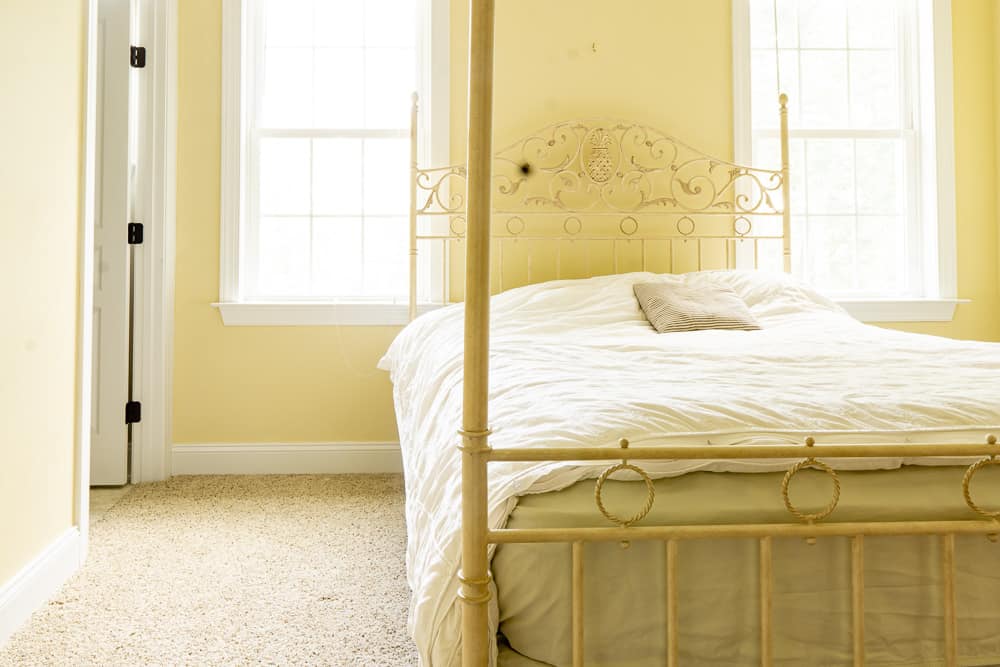 Using other brands
Color matching between brands is hit or miss. Sometimes a really subtle difference in the formula will result in a big difference in the room. If you don't want to ask a paint company to match a Benjamin Moore color for you, there are other options.
This free online color comparison tool will give you color names in different brands that compare to your desired color.
You can also order Benjamin Moore paint directly from them. Here is their shipping policy.
That's it!
There are under 200 colors in the Historical Collection, and almost all of them are good. I listed out my favorites but I love almost all of them. I hope this guide has helped you see some real-life examples and inspired you to add some color to your home.
I believe in decorating over time, so don't rush. Every time I've hurried to pick a paint color it has not gone well. Take the tine to research, get samples, and then decide.