Aren't these pictures beautiful?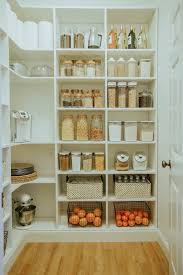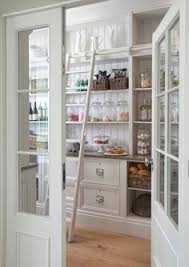 (both from Pinterest, can't find the original source)
Please don't put your baking supplies in a place like this!
It will look great in pictures, and that is about all it is good for.
Put them in your kitchen.
Wherever you stand in the kitchen the most. This tends to be somewhere between sink and stove.
(For me, it is in the corner to the right of the cooktop.)
Put your flour, sugars, oils, vinegars, salt, and spices in your kitchen "hot zone" where you are standing. Also your baking powder and baking soda, cocoa, cornmeal, cornstarch, bread crumbs, nonstick spray, and shortening. All of that stuff.
Mine is the cabinet on the right of the picture above.
Some baking stuff on the left, spices on the right.
Some can go on the counter. Some in a cabinet. Deep drawers would be great.
I also have a few things on the counter (white sugar, Brown sugar, panko bread crumbs, and all-purpose flour in the big King Arthur tin.)
My lazy susan holds almost everything else: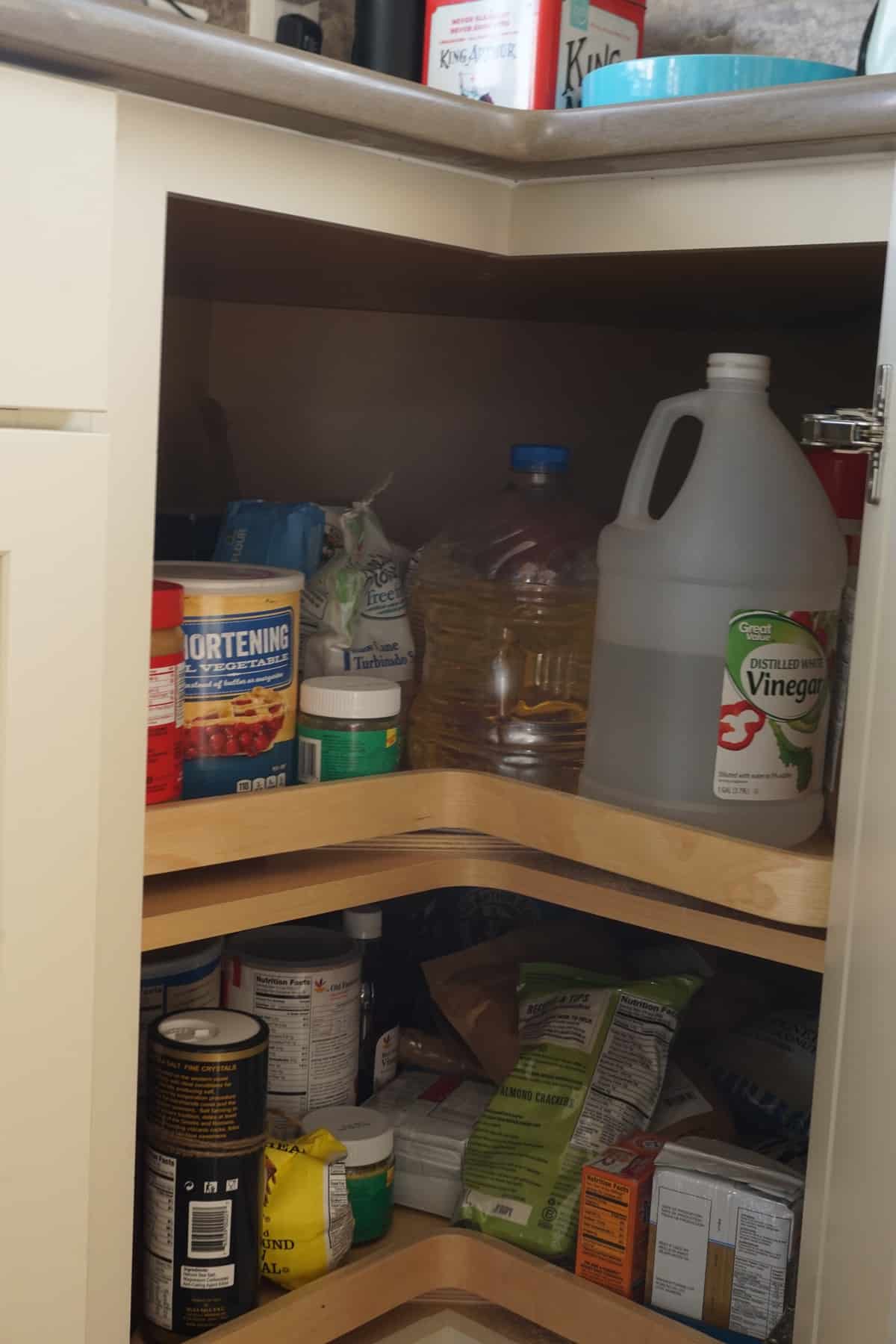 I have a lot of bulk sized items, a lot of unopened extra bags because I stock up when there is a sale, and everything fits easily. It definitely look better with matching labeled canisters, but it is fine.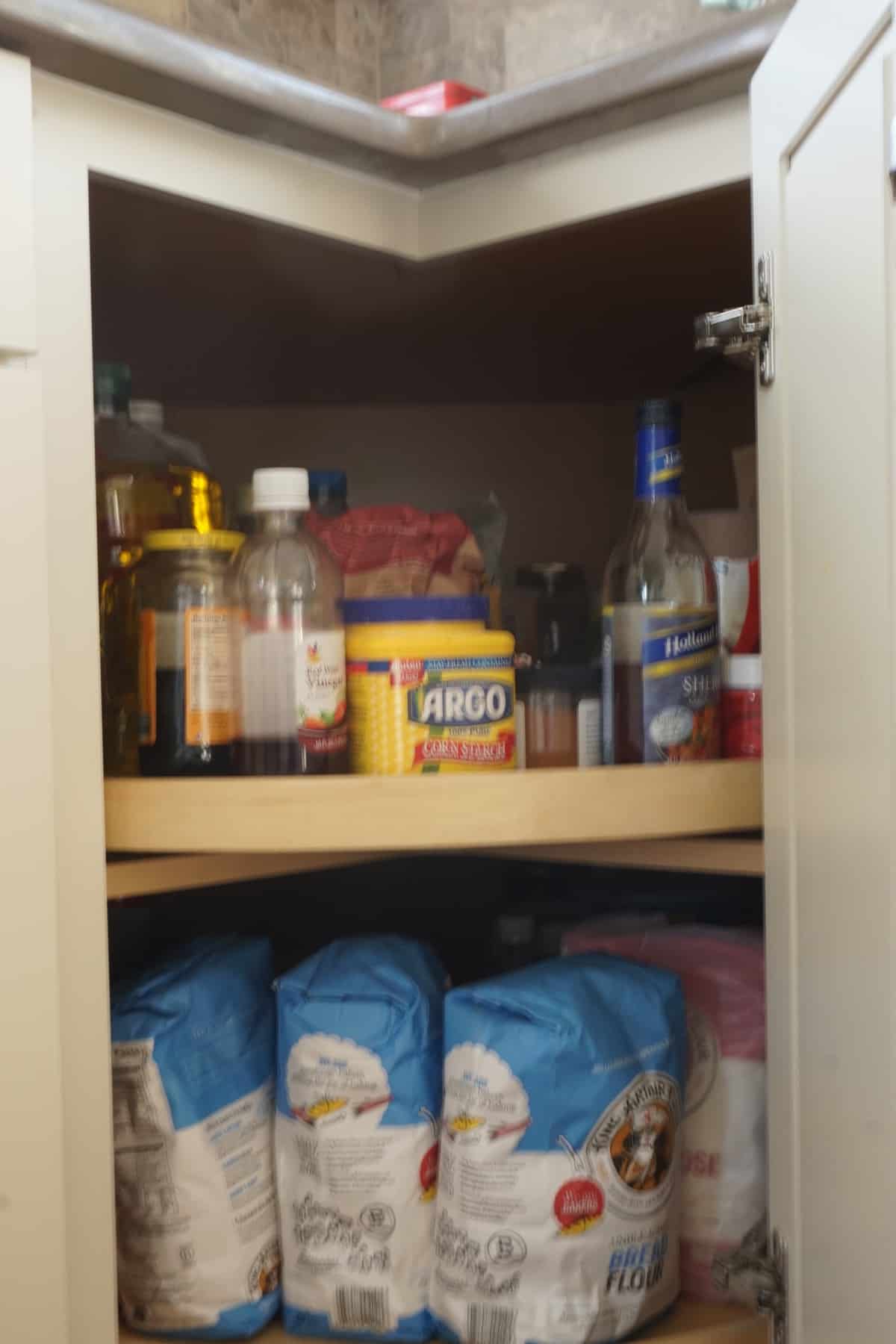 Measuring cups and spoons should be here too, in a spot where you don't even need to take a step to get them. I have seen pictures of people storing them on hooks inside a cabinet door. I have never tried this but it seems like it would get annoying gingerly placing them on hooks and having them clatter about when you open the door.
I prefer a drawer:
I moved my spatulas to a canister to make room.
Just keep them nearby. You will soon know exactly where everything is as you use it more.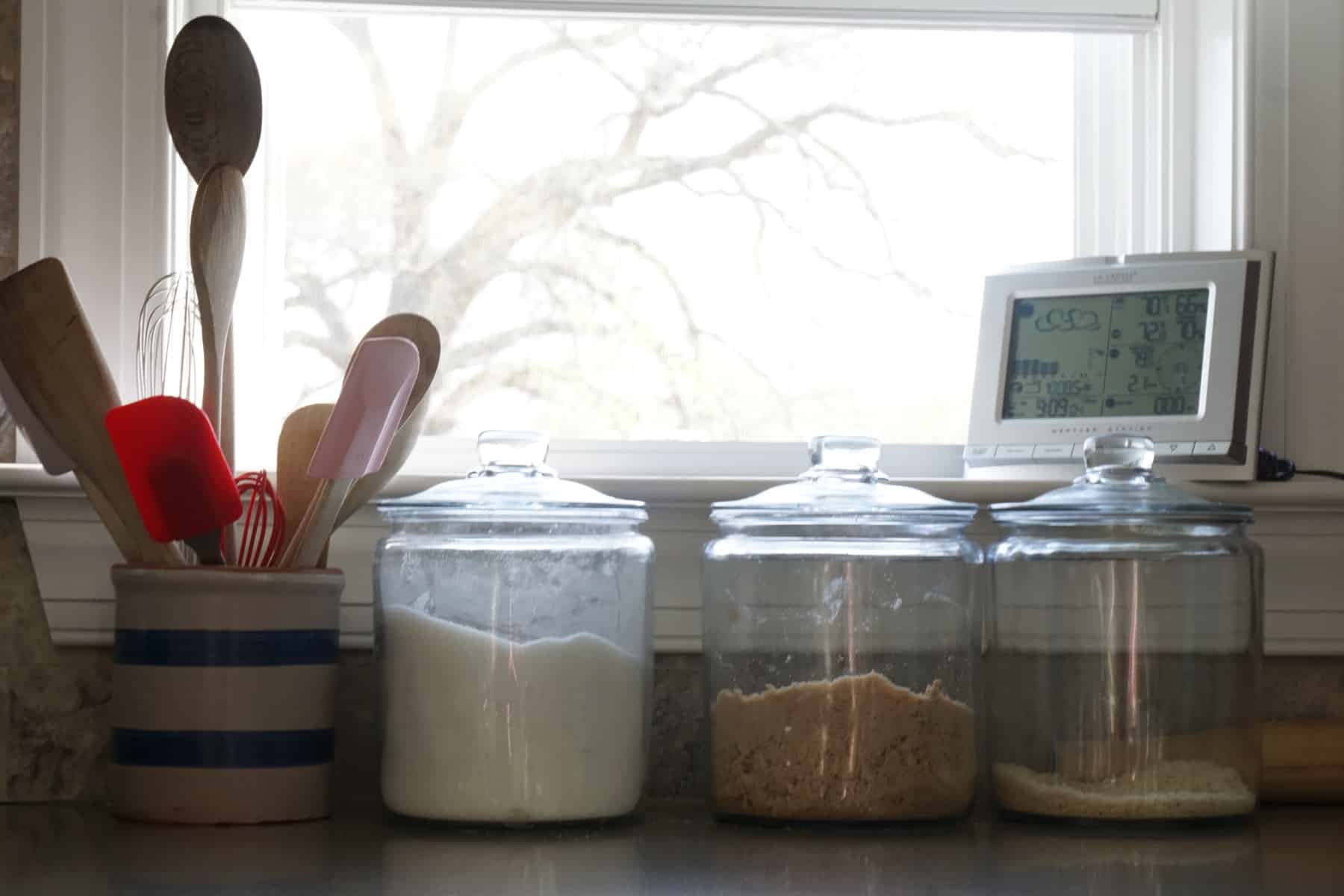 Even if you are not a big baker, all of these ingredients are used in everyday cooking too. They belong next to you in the kitchen.
Below this little drawer is a little cabinet for small appliances I use in baking, like the food processor, blender, and bread machine.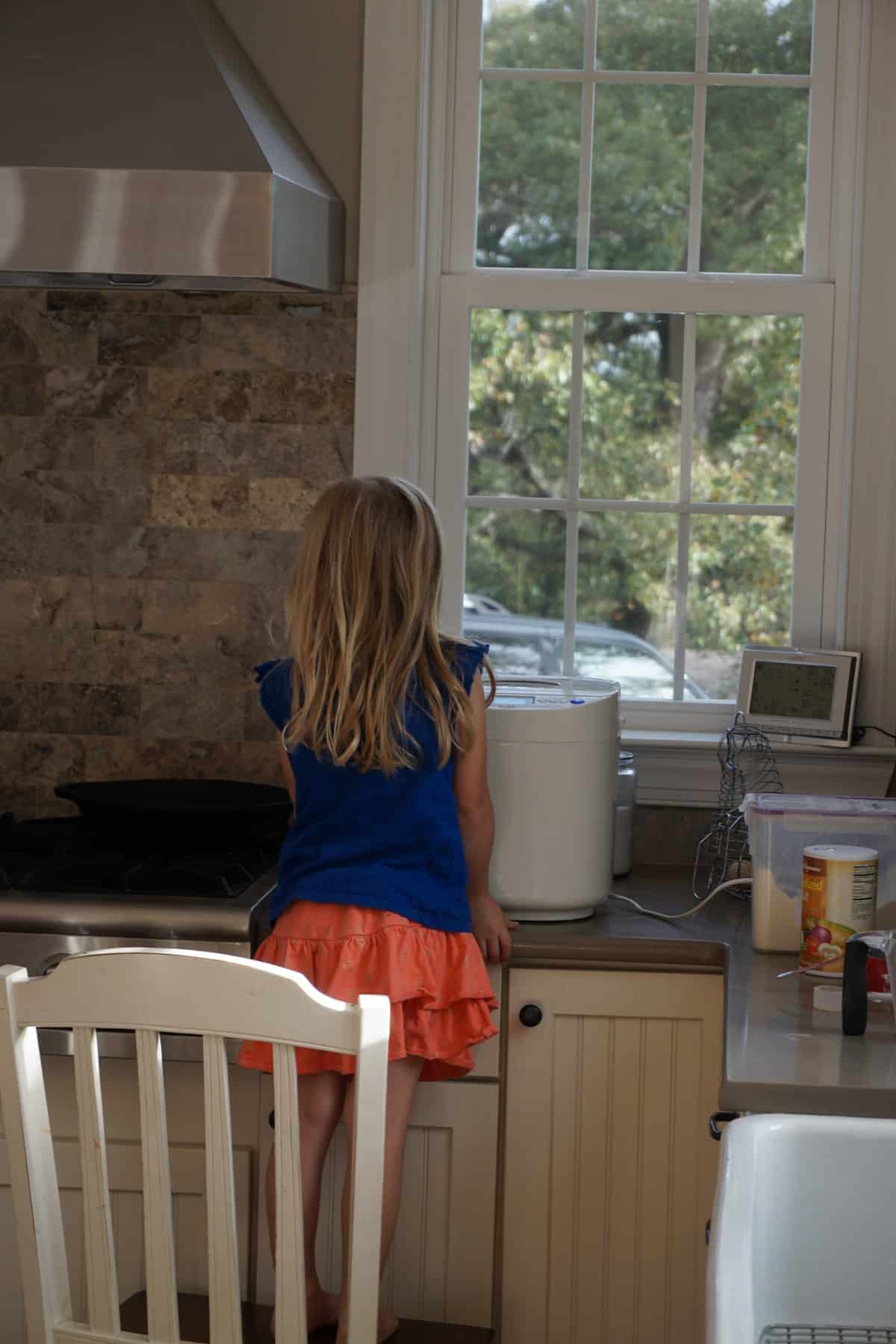 Now this area is all set up for my "everyday" type baking. Breads, cookies, muffins, anything like that can be easily made without trekking back and forth to some distant pantry. It is all right here. If I need to make a marinade, a salad dressing, meatballs, whatever, everything I need is here or in the fridge. The only things I keep in my pantry cabinet, a bit further away, are pasta, canned goods, and unopened extra things like sauces and other fridge stuff. (Come to think of it, my extra flour, etc. should be probably go there too.)
Whatever is living in the cabinets by your sink or your cooktop, see if you can give it the boot. If your sugars and flours are in a pantry, take them out and put lesser used small appliances in there instead, or bakeware, or whatever else you don't use every day that is taking up prime real estate in your cabinets.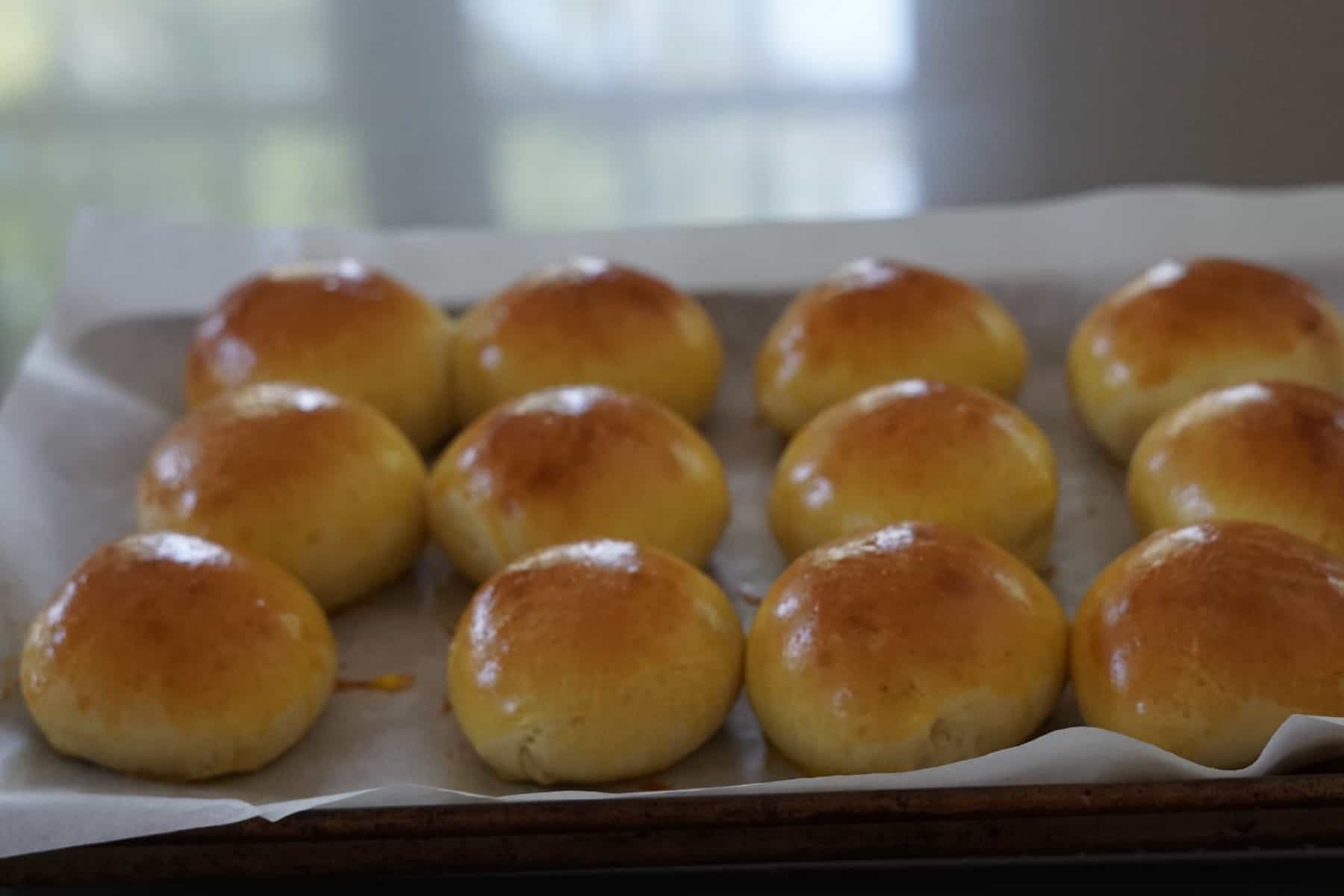 And I think you will find that baking becomes less tedious, as the whole routine of taking things out and putting them back is drastically simplified.
My mom says it is weird and that all food should be together, in a pantry! What do you think?