Inside: how to use slow decorating to help you create a collected, authentic home you love…even when you don't know how to decorate!
(I am going to include pictures of my home. But it is far from finished, and as you will see, not professional looking!)
This article contains affiliate links, meaning that if you make a purchase after clicking on one, I may earn a commission at no extra cost to you. As an Amazon Associate, I earn from qualifying purchases.
If you've ever wondered how to decorate your home with no money and no decorating talent, the idea might feel impossible. It's hard to know where to start when you see beautiful images on social media and you know that they aren't realistic for you. So how do you find practical decorating inspiration that is budget friendly without being ugly? By decorating your home slowly, keeping things simple, and being picky.
I love reading decorating blogs but I sort of hate reading ones by interior designers. Their style is beautiful, of course, but they have a natural talent that most of us don't. So their pictures are pretty… but in no way translate to real life for most of us. I am never going to have custom-made drapes, super fancy molding, or anything like that… I also know that I can't combine things the way that they do, and copying their style is very difficult. So professionally decorated rooms are not really helpful.
What I am really interested in is how to have a beautiful home when you don't know where to start. Like… you have a big beige square, no money, and just are overwhelmed. I have been there, and trust me I have no decorating talent to speak of. And that's okay! Slow decorating is not about picking out things from a showroom and having your house done all at once. It's about creating a collected look that can only really be done slowly by adding what you love over time.
If you can't afford a decorator, its time to embrace slow and simple decorating
That basically means buying things over time, and giving up on a house that looks professionally done. Once you find your own style and can be picky about what enters your house, it is easy.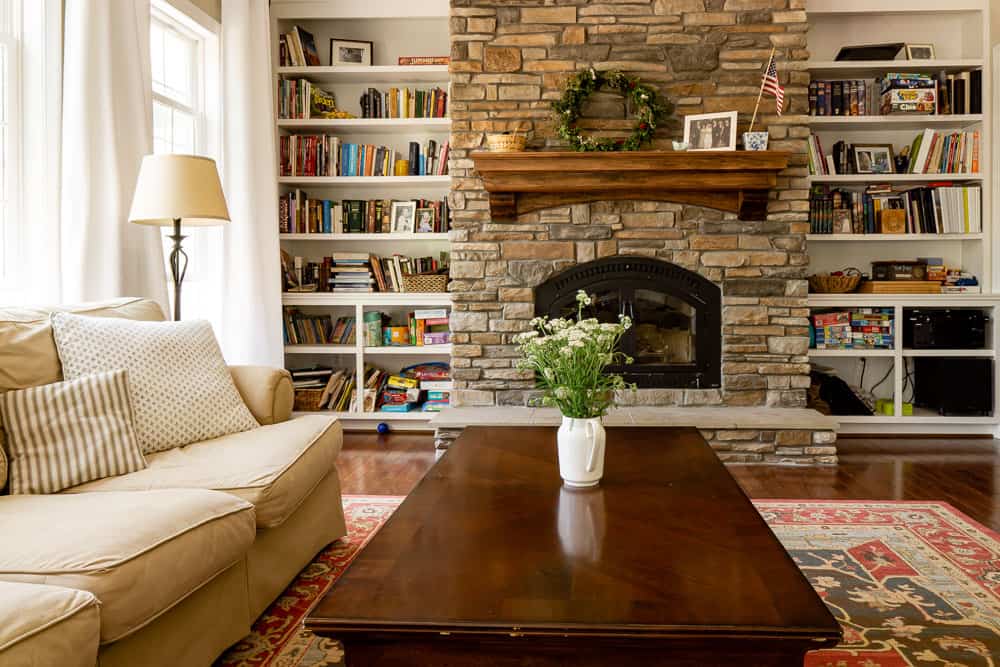 Five guidelines to help you decorate over time:
1. Use inspiration pictures to find your style
Pinterest is great for this. Instead of looking for specific elements you like, just look at the overall feel and look of the room. Create one board and when you see a room or house you like, quickly add it without overthinking it. Do this over a few weeks instead of in one sitting.
After you have a good number of inspiration pictures, look at them to see what they have in common. Using the inspiration pictures, try to find three words that help to definite your overall style. Nothing too specific. Think of things like:
Modern
Clean
Cozy
Tradtional
Country
Colorful
Light
Write them down! Sounds a bit excessive, but for some reason it helps. When you are considering something for your home, go back to your three words. Does it fit? If not, let it go.
2. Find a color scheme so your house looks collected, not crazy
With slow decorating, there are no matching sets or professionally put together rooms. That means things can get a little bit wacky without some direction. You have the help of your three guiding words, but staying within certain colors will help A LOT. It also allows you to rearrange things form room to room and have it all work together.
In general you will want 2-4 main colors and 2-4 accents. Look at your inspiration pictures to see how much color you like in rooms. I would guess that most people choose neutrals as their main colors. I really really like having this paint color fan deck to help me see if things work with my colors, but I realize that this is probably a bit nuts.
This post is a great resource for helping you find a color scheme if you aren't sure what colors you like.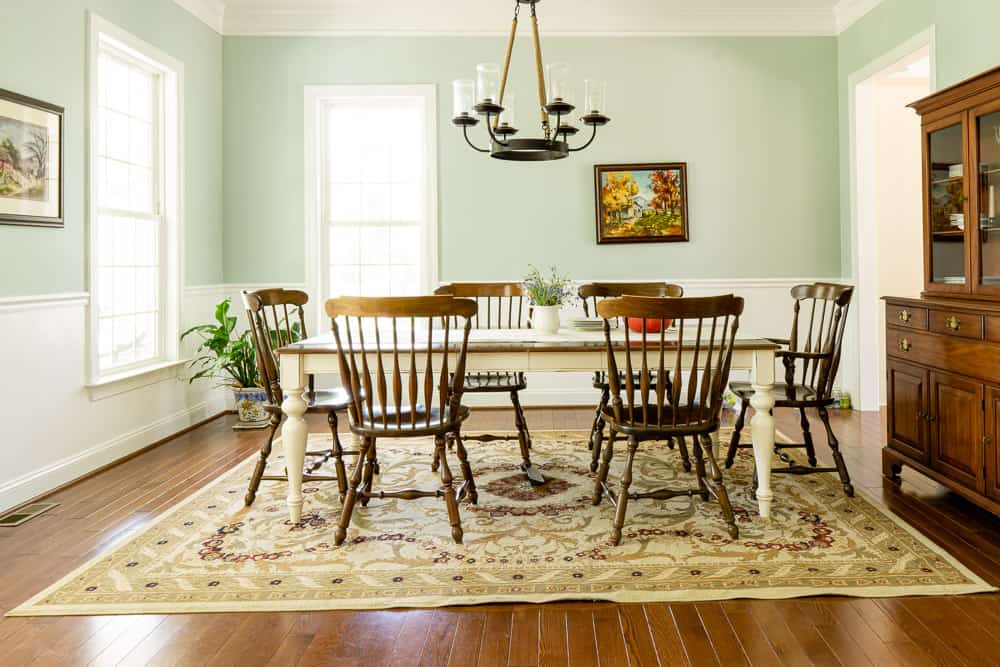 3. Don't add things to your home that don't work just because they are free or cheap
Be choosy and stick to your inspiration words and your color palette. Slow decorating is…well… slow. That means living without things you might like to have because the right thing hasn't yet come along. Keep searching Craiglist and thrift shops until the right thing pops up.
Also don't be tempted to rush out to some home discount store and buy a bunch of junk that fits within your style and colors. If you buy practical things and things you actually need and use, you will never have worry about picking the right "decor". You will be decorating without even decorating. For example, instead of looking for signs, knick knacks, and mini statues in your color scheme and style, you pick out things you need! So you have curtains, rugs, tablecloths, and dinnerware that fit the criteria and make you home seem naturally decorated.
4. When you don't know how to decorate, first declutter and organize. Then you are halfway to a home you love.
This makes a huge difference! Sometimes it's a big enough difference to make you happy with your home in its undecorated state. It at least helps you see things clearly and figure out what you really need.
Get rid of all decorative items you don't like, instead of just keeping them around because you have no better option.
Try arranging your furniture in conversation grouping or around a focal point. Mix it up every so often while you are waiting for that perfect thing to arrive.
Need help structuring your days to love your home?
Download the free quick start guide to a custom homemaking routine just like grandmas. Grab it here.
5. Go slow and don't worry
It's just decorating. In the end, you will have a home that is beautiful, done to your taste, and looks collected over time. That takes… time! That's just part of the slow decorating process. You will never be finished, and that's the point. "When the garden is finished, the gardener dies." (I am pretty sure this is a real quote, but I searched for it and can't find it, so it's totally possible that I dreamt it or something.)
Don't worry so much about boxing yourself into a defined style. Your home is going to be surrounded by things you love and could afford. What could more more authentic?
So if you are on a tight budget and don't know where to start with your home, i hope you will embrace slow decorating, and enjoy the process.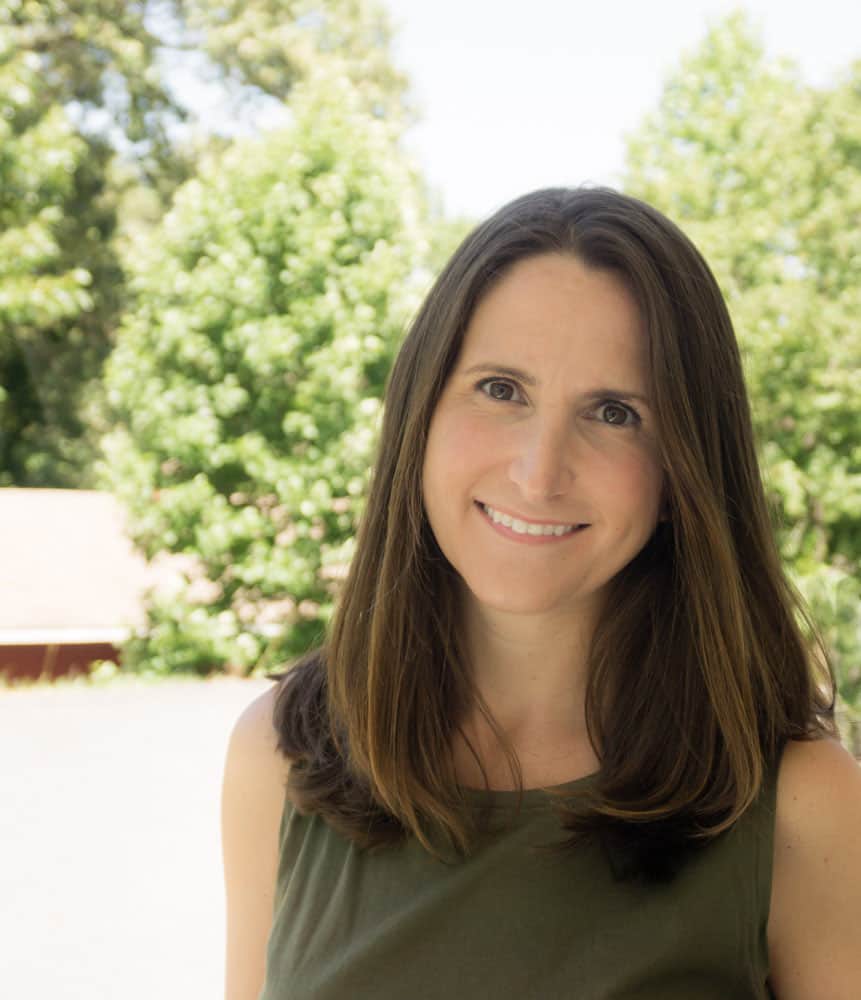 Slow down and start enjoying your life as a homemaker
I believe you can (and should!) be proud to take care of your home and your family.
Join the community and learn habits and skills to help you build a home you love.