For a charming and pretty wall display, you can't beat these free printable farmhouse watercolors. A collection of five seasonal prints inspired by the American countryside and beautiful country homes. With just a few clicks, you can now bring the essence of the tranquil countryside right into your living space.
These free old-fashioned printables are easy to download and look beautiful in any corner of your home, either grouped together or as one.
A link to each file can be found at the bottom of the post, below a photo of what it looks like. No email address is required–just a gift from me to you ❤️.
Tips for printing and displaying watercolors:
Printing Tips:
Print at 100% size. Don't let your printer scale up or down!
Use high-quality photo paper
If your printer has quality settings, use best quality.
Framing Tips:
This post contains affiliate links, meaning if that if you make a purchase after. clicking on a link I may earn a small commission at no cost to you. As an Amazon Associate, I earn from qualified purchases.
Consider Matting. Mats can enhance the look of the artwork and give it a professional finish. Ensure the mat color complements the artwork. Whites, off-whites, or neutral tones are versatile choices. My favorite look for these is an 8×10 frame with a 5×7 mat opening.
UV-Protective Glass. If possible, opt for UV-protective glass to shield the artwork from harmful sun rays which can fade the colors over time.
Positioning. Avoid hanging artwork in direct sunlight or above heat sources like fireplaces, as they can damage the art over time. The center of the artwork should be at eye level, approximately 57 to 60 inches from the floor.
PA Framing, Single Mat, 8 x 10 inches Frame for 5 x 7 inches Photo Art Size – Cream Core/Beach Icona Bay 8×10 Gold Picture Frame Beautifully Detailed Molding, Contemporary Picture Frame Set, Wall Mount or Table Top, Inspirations Collection HP Everyday Photo Paper, Glossy, 8.5×11 in, 50 sheets (Q8723A)
Where to Hang Them
These are 5×7 and look best in smaller rooms
In a Reading Nook
Hallway Display
Beside Windows
Office or Study
Bedroom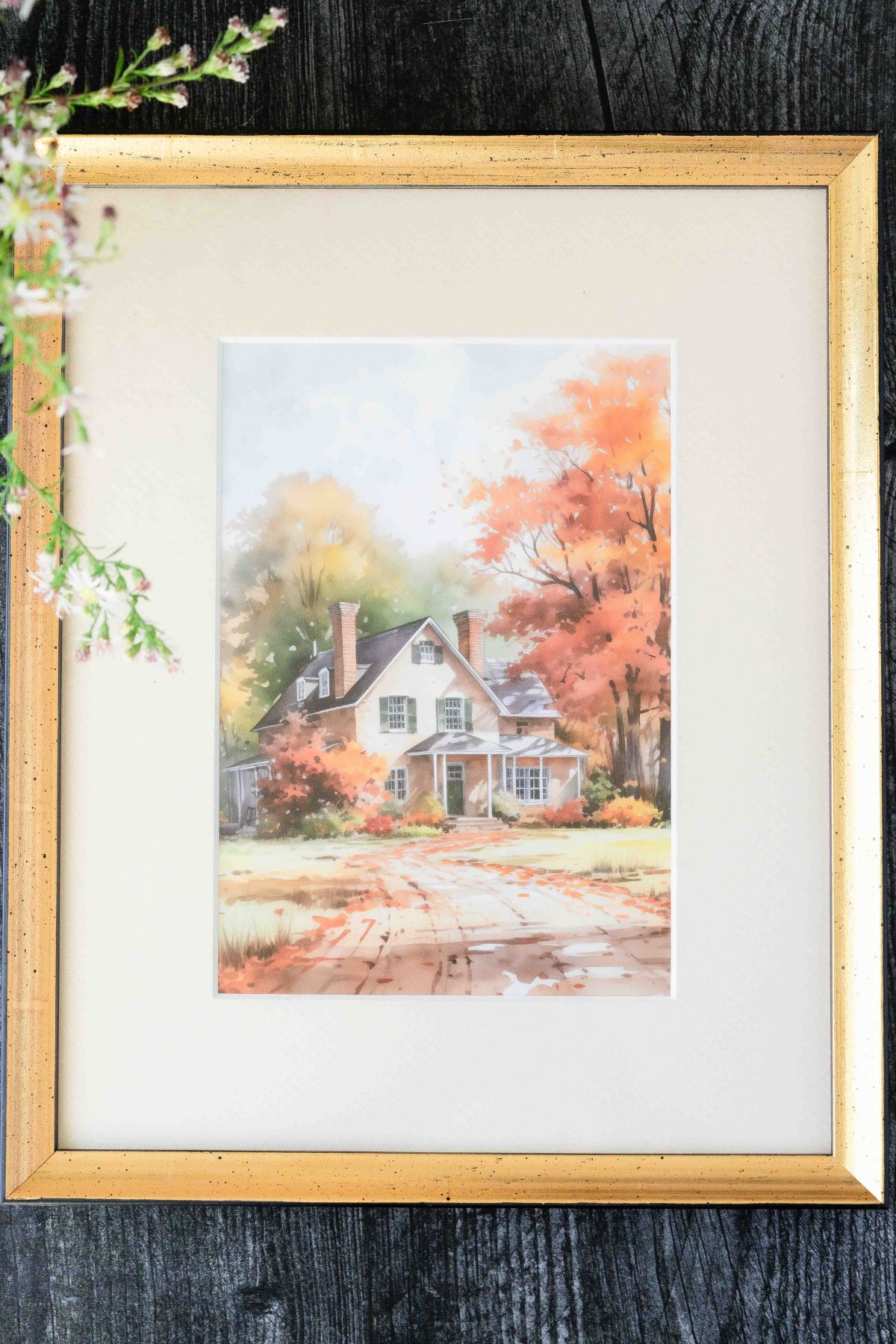 More country-style watercolors you'll love
I love making and sharing printables. So I hope you like them too!
Links to the files
Click on the button below each image for a link to the file in Google Drive. They are large for the highest quality, so they may take a minute to open. For the best results, download to your device and open in a PDF reader such as the free version of Adobe Acrobat.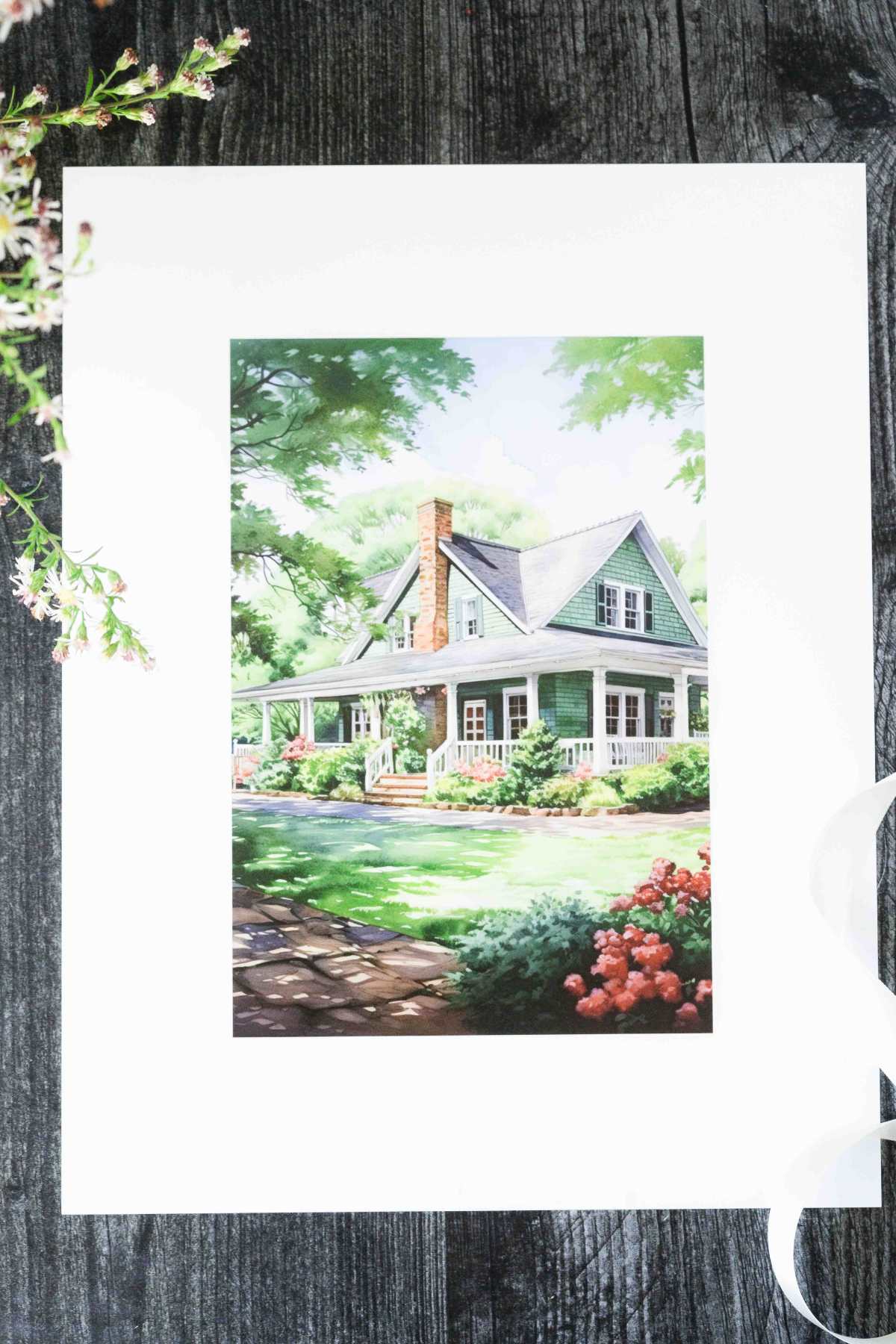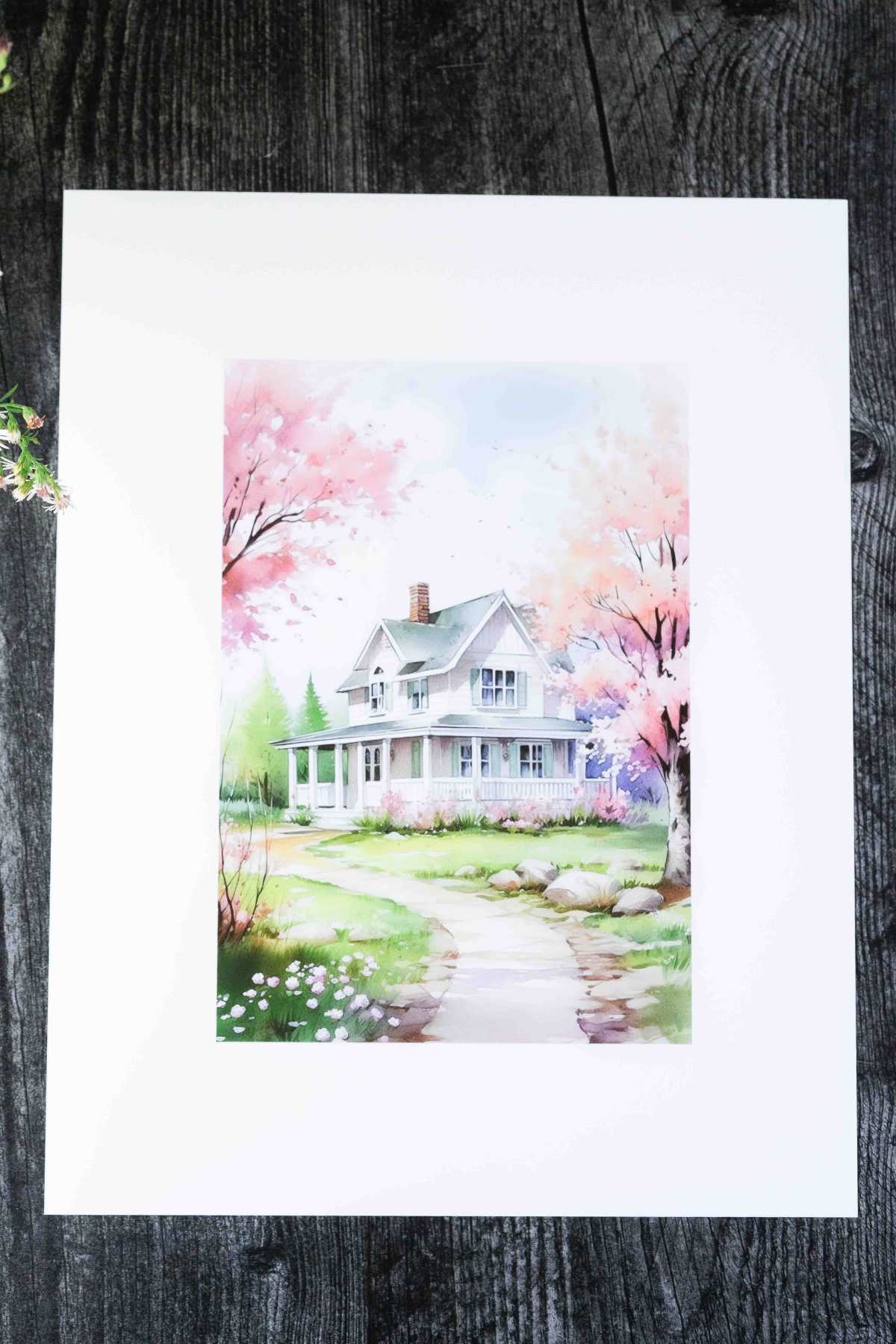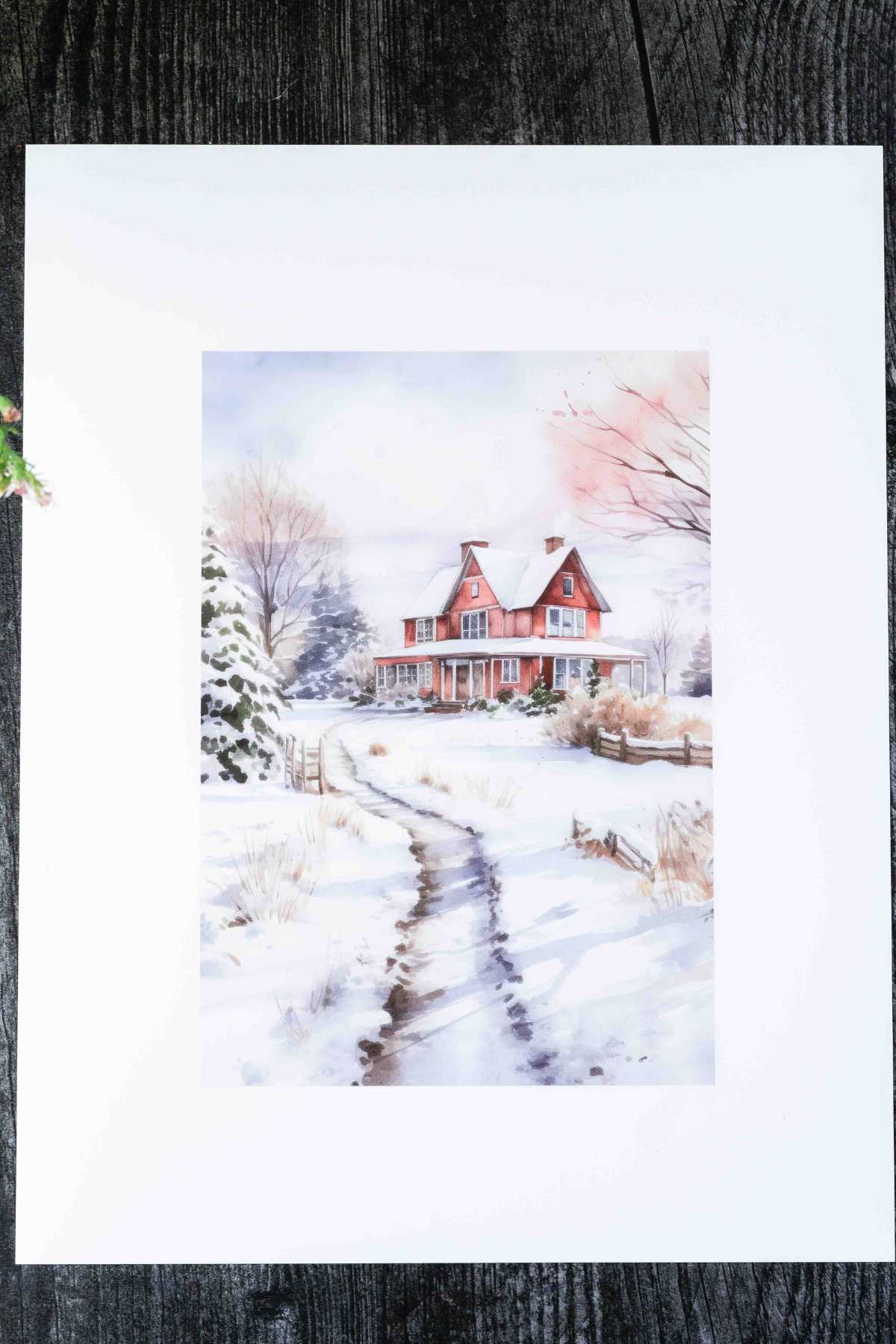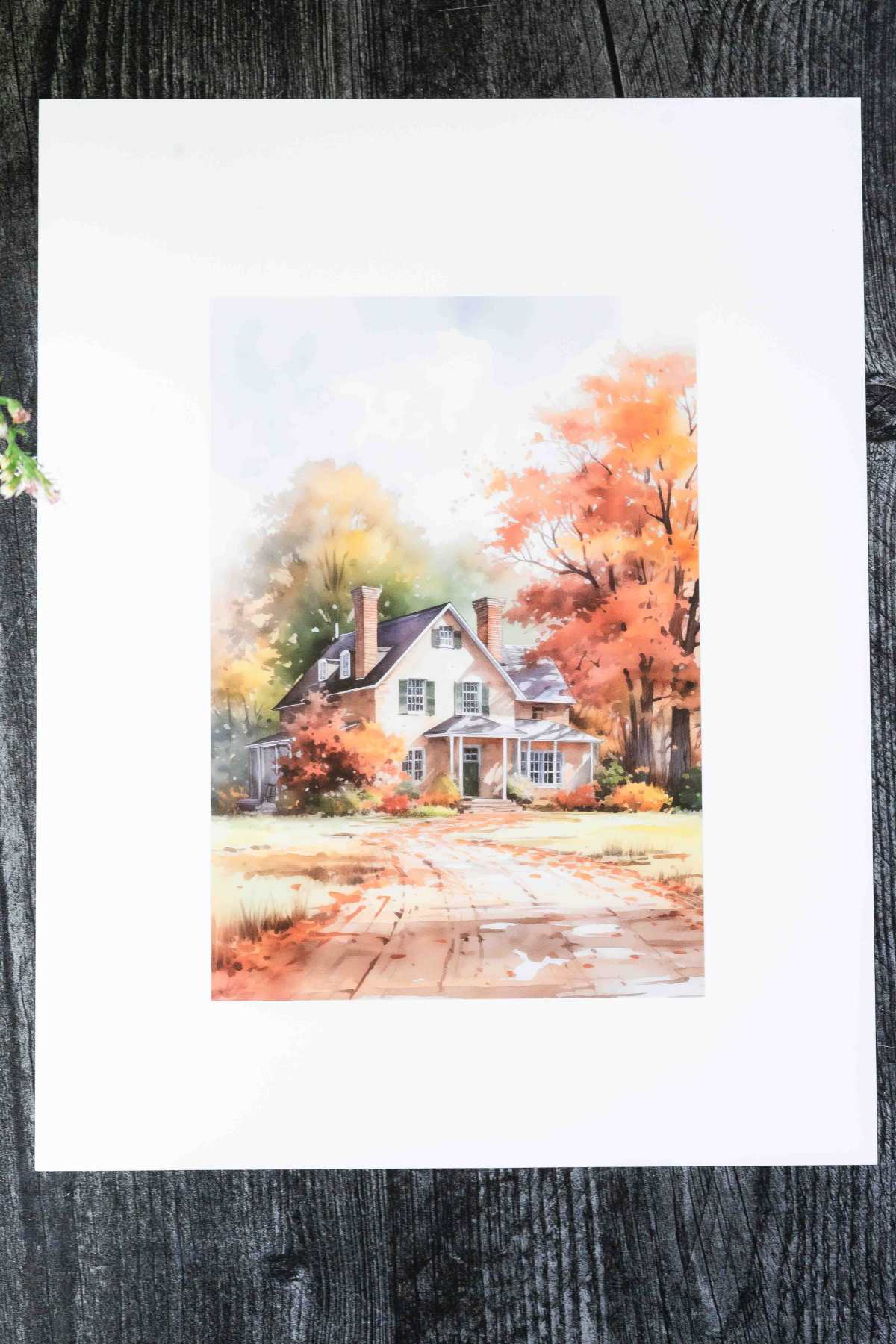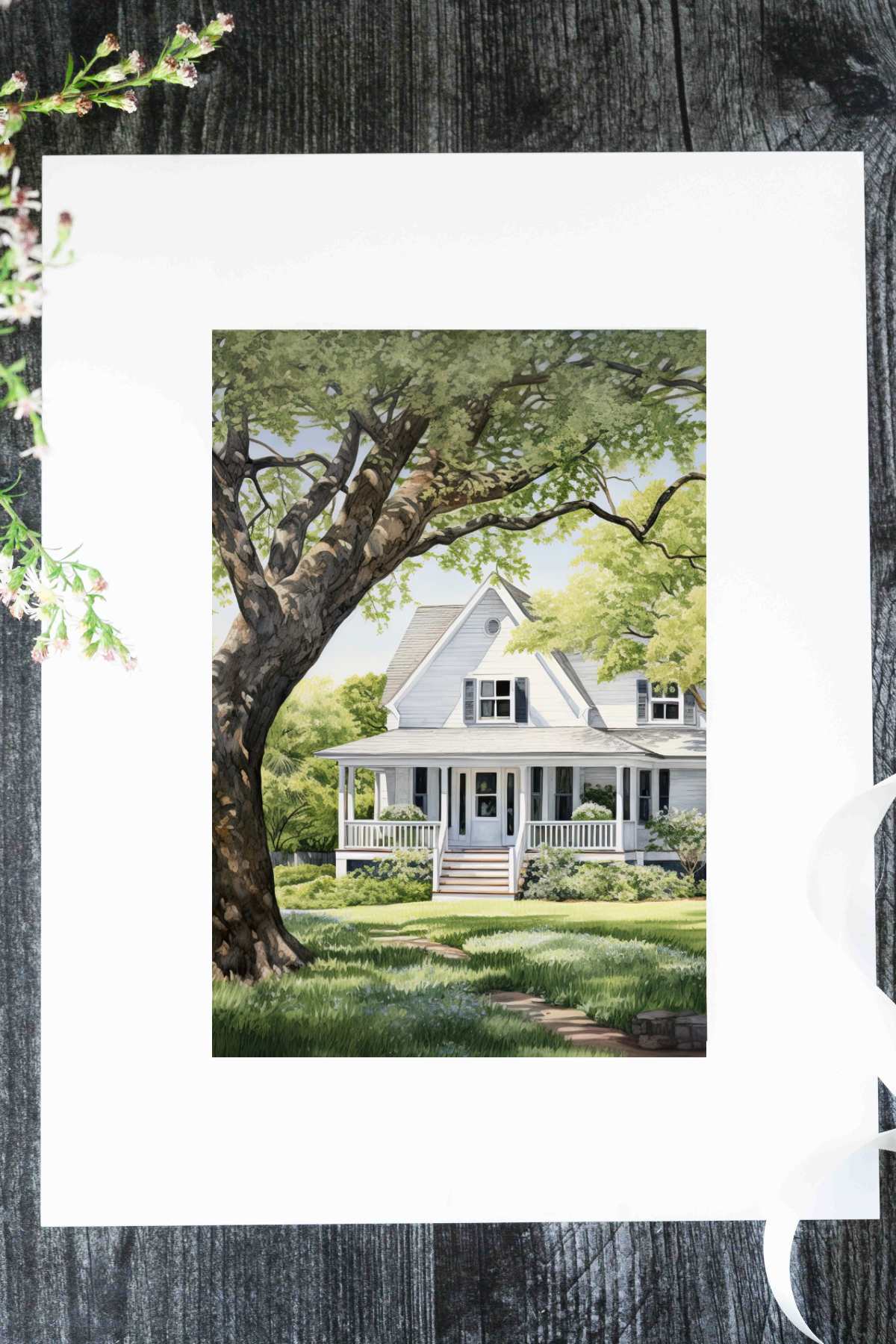 With these free printable pieces, you can enjoy the rustic charm and beauty of the countryside wherever you live. And with the right printing techniques, paired with thoughtful framing, these pieces can be enjoyed in your home for years. Not bad for a free download 😉.