When did we all start doing this?
This trend is weird, right? Arranging groups of things in our houses that are supposed to look homey and natural and yet they can't be touched?
The word vignette, of course, is a literary term that basically means to show a glimpse of something, to take a little snippet of a piece of writing in order to show the whole picture.
And at home, that is what vignettes in decorating are trying to accomplish. They are things from our lives, attractively arranged, to tell the story of what goes on in that room. When it happens naturally, it gives a house soul, like in these photos of rooms that are completely perfect: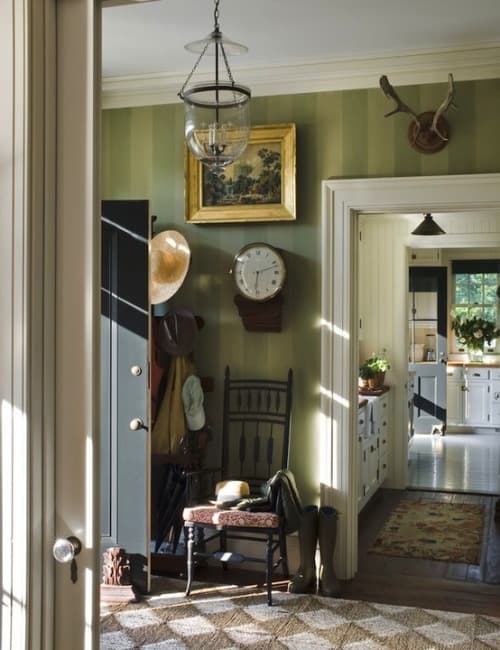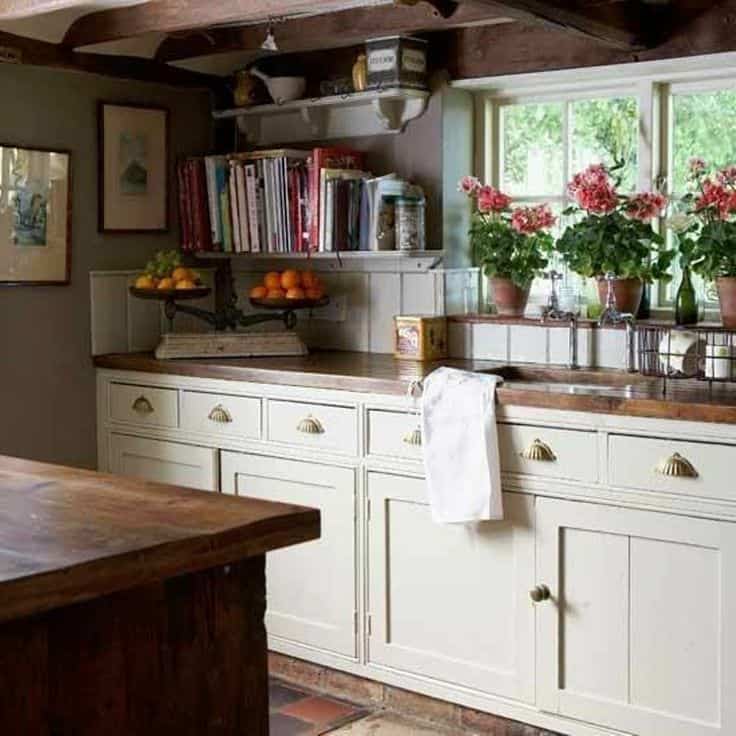 (Can't find the original source for either of these.)
What do vignettes try to achieve?
Some things in the pictures above are purely decorative, like the flowers and antlers. Some things are functional and attractive. But nothing is ugly. And most importantly, nothing is pretending.
But…what if your life is not all Burberry raincoats and beautiful scales? What if everything you have is plastic stuff from Kohl's and is hiding in the closet? Well, then the problems start. Everything is put away when you are done with it, because it is ugly. So the house looks lifeless, and the urge to set up vignettes starts.
So the solution we have found is to pull out an excerpt from a fake story. "Here is a glimpse of my life, just me reading some antique books and enjoying these large vintage dice."
Or perhaps something like this: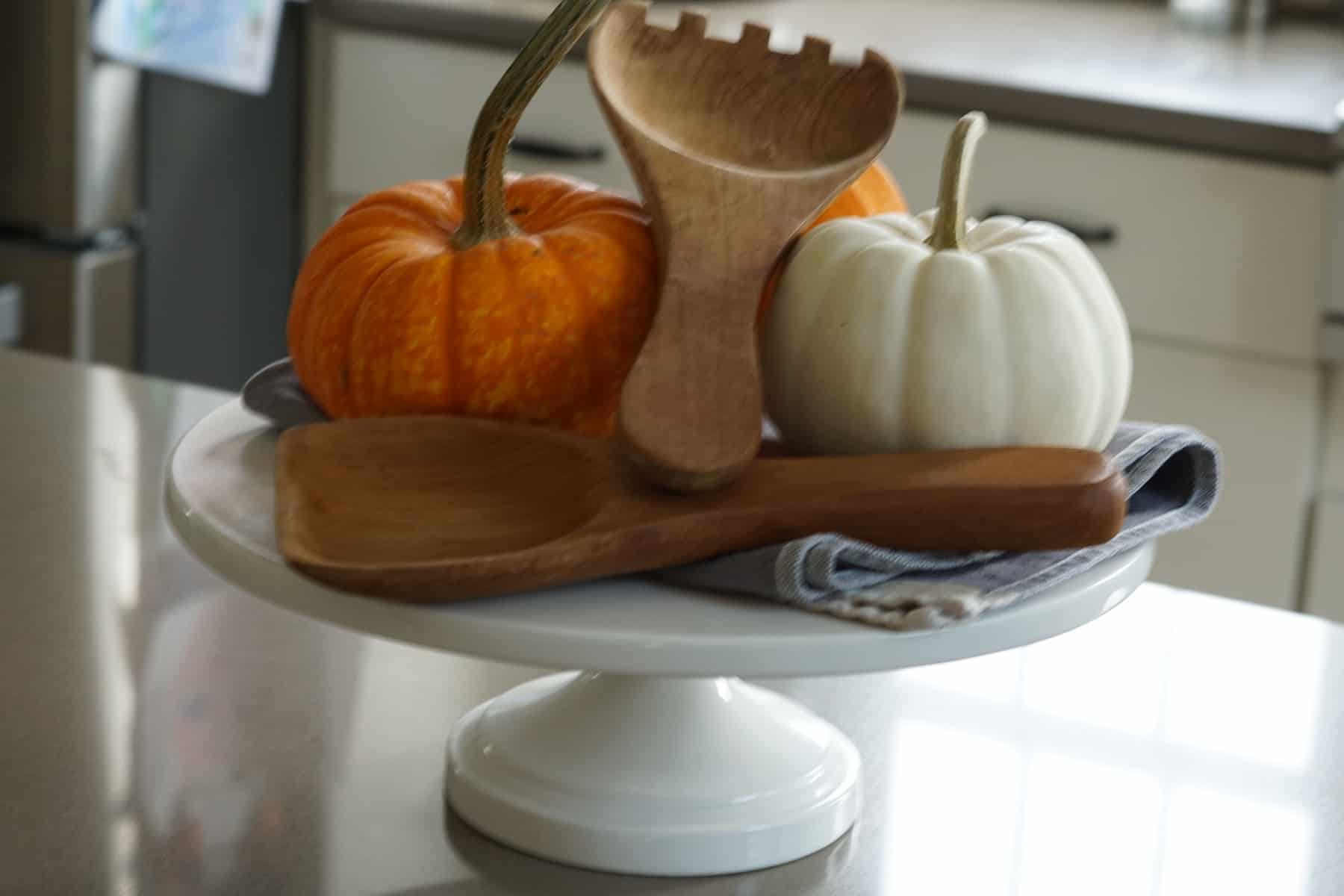 Oh dear.
What can we do instead?
What if, instead of that, we searched for things that were attractive and actually useful? Not theoretically useful, like an antique rake hanging over the mudroom bench. (Even though I think that looks really cute.). But things that will be used by us personally. Like a pretty watering can, left out on the porch, that is also used to water the flowers. Or wooden spoons and rolling pins that are used on a regular basis, not just sitting there, like mine.
And what if the functional things of life were pretty? Cleaners poured into clear bottles instead of ones with tacky labels. Cutting boards made of wood, not plastic. Dish towels that are in patterns we like and colors that go with the house.
Then stuff could be out. If people walked in to our homes unexpectedly, it would be okay! Because the stuff itself is not ugly. Our homes would seem alive naturally, instead of looking like a constant Home Goods ad, or like mine, looking perpetually empty because I stuff everything inside a closet, or in the office that no one dares enter.
Now what?
Attractive utility will be my new guideline for buying anything I might need. My broom is dying, and instead of replacing it with another hideous shiny plastic one, I'll be getting a pretty one like this. It seems like avoiding plastic will generally result in a more attractive item, as will looking for something that could be, or is, handmade.

And while attempting to decorate my empty, beige house, I'll be looking for things that will function, not just sit there. Except flowers. And pictures. And pumpkins. Now I'm really confused.

What do you think about vignettes? Love them or hate them? Or perhaps you are a normal person and have never given them a second thought? Let me know!

By