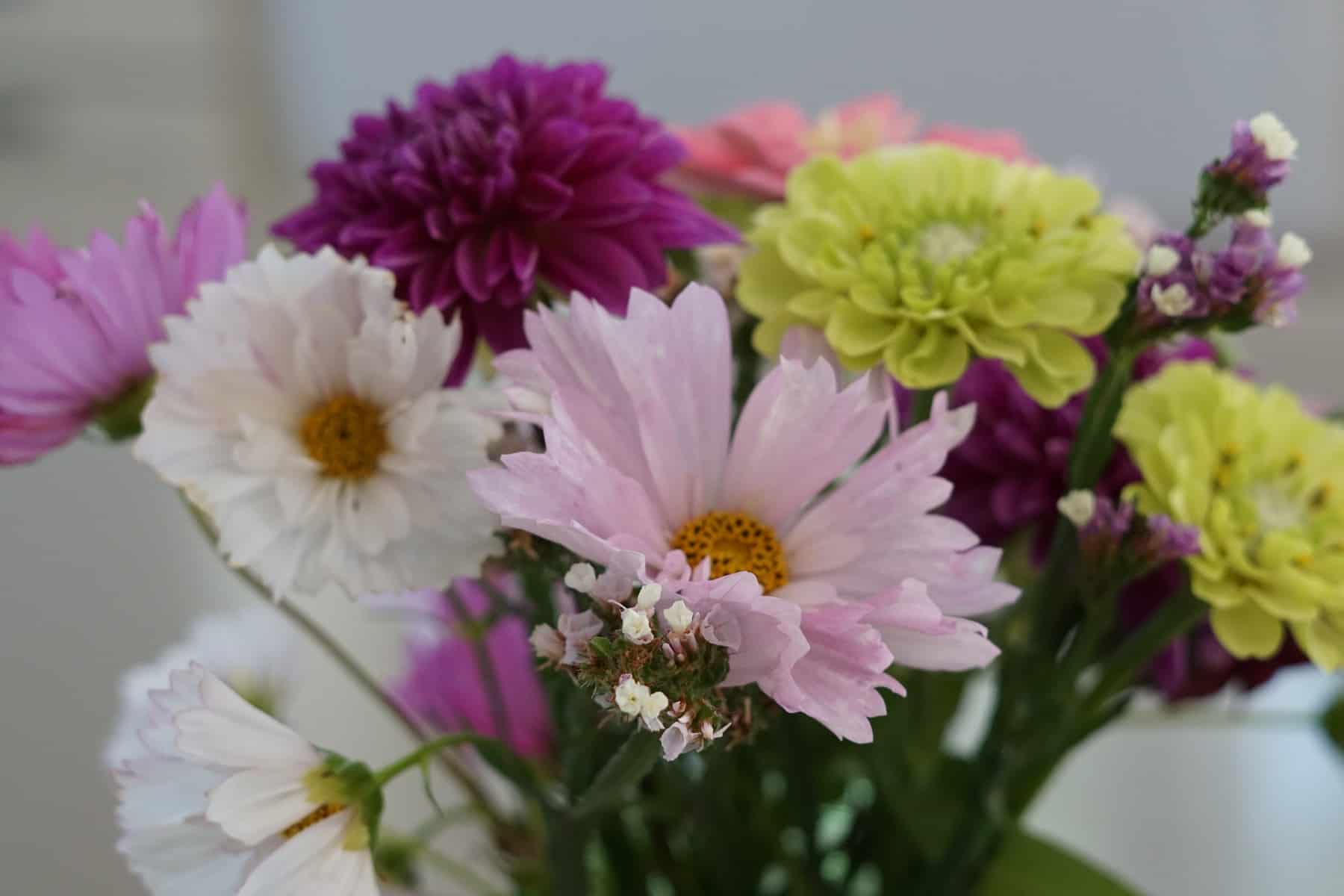 Maddie turned six this week, and instead of a party she wanted a day at Busch Gardens. So she just had a special dinner of Chinese food and ice cream cake, two big purple and pink bouquets of flowers from the garden, and a beautifully decorated dining room designed by her cousin.
She didn't ask for anything except a fidget spinner, which her dad refuses to buy because they are ridiculous. But she was happy with her surprises: books, a Moana lego set, and two new puzzles.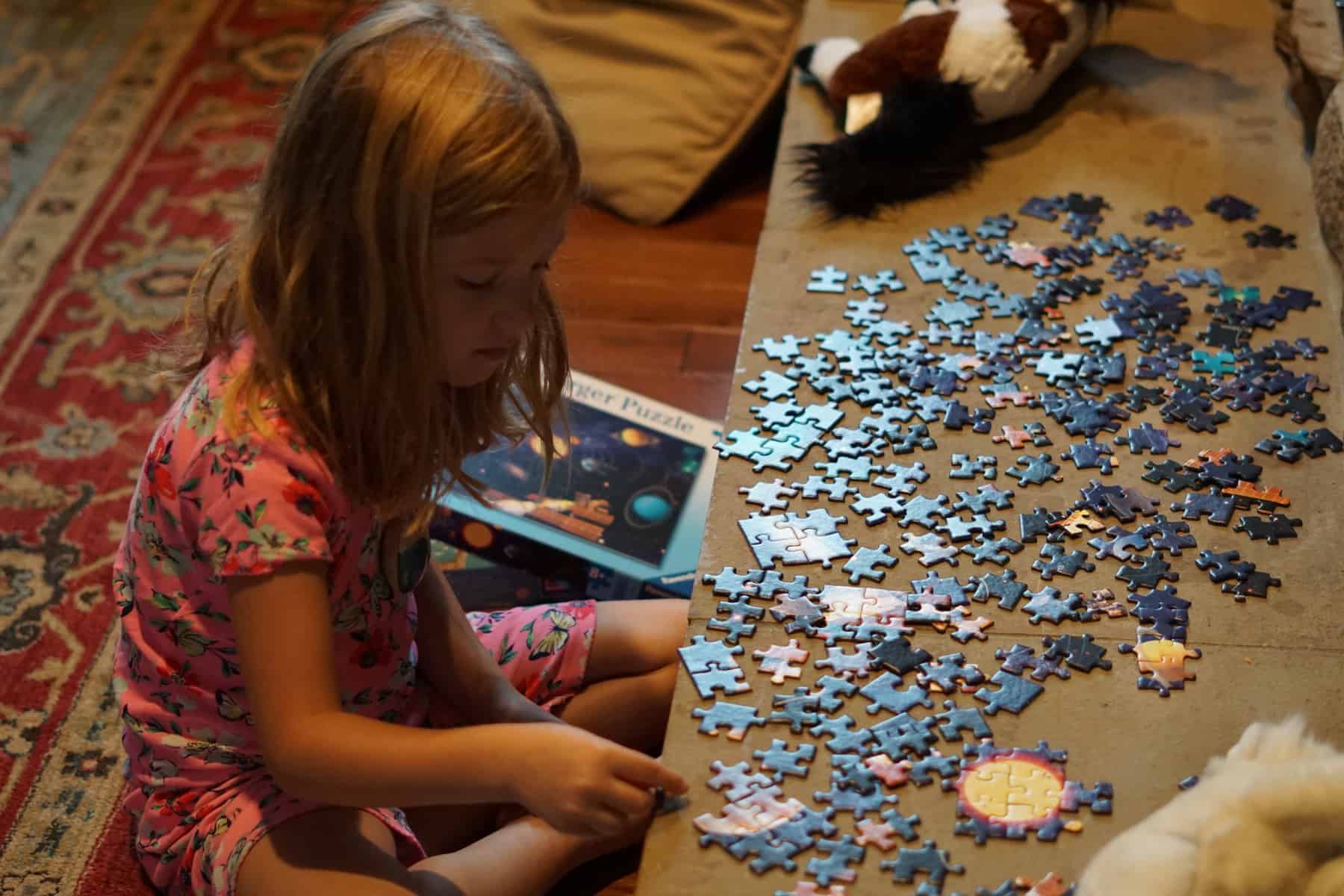 (The fireplace hearth turned out to be the perfect spot; they fit fully assembled and can stay out a few days to be admired.)
A good big sister, and mom to her own baby in the corner.
(Don't a few dahlias make every garden bouquet that much more special?)
She does not love sweets, and will eat very few treats that I bake. She is the only person on earth who does not like chocolate chip cookies. But this is one sweet she is always excited for, so I made it for her breakfast. They are sweet, delicious, and quick. They are good without the icing, but it is so simple that it is worth the effort, even in the morning.
Banana Muffins with Caramel Icing:
For the muffins:
1/4 cup shortening
1 cup white sugar
1 t. vanilla
1 t. baking soda
1 egg
3 large, very ripe bananas, mashed
1 1/2 cups of flour
1/4 t. salt
For the icing:
2 T. butter
1 T. milk
1/4 cup brown sugar
1/2 cup powdered sugar
Cream shortening and sugar in electric mixer until fluffy. Beat in egg, bananas, and vanilla. Combine flour, baking soda, and salt, adding to creamed mixture until just moistened.
Fill paper lined muffin cups 3/4 full (should fill 12). Bake at 350 for 22 minutes. Cool for 5 minutes in the pan, then remove to cool on wire rack.
To make icing, melt butter in a small saucepan. Add brown sugar and milk, bring to a boil. Cool slightly. Whisk in confectioners sugar. Drizzle over muffins.