You'll love the sweetness of dried cranberries and orange zest combined with a classic sourdough loaf that's perfect toasted on a chilly morning.
A recipe for cranberry orange sourdough bread: classic loaf with delicious additions.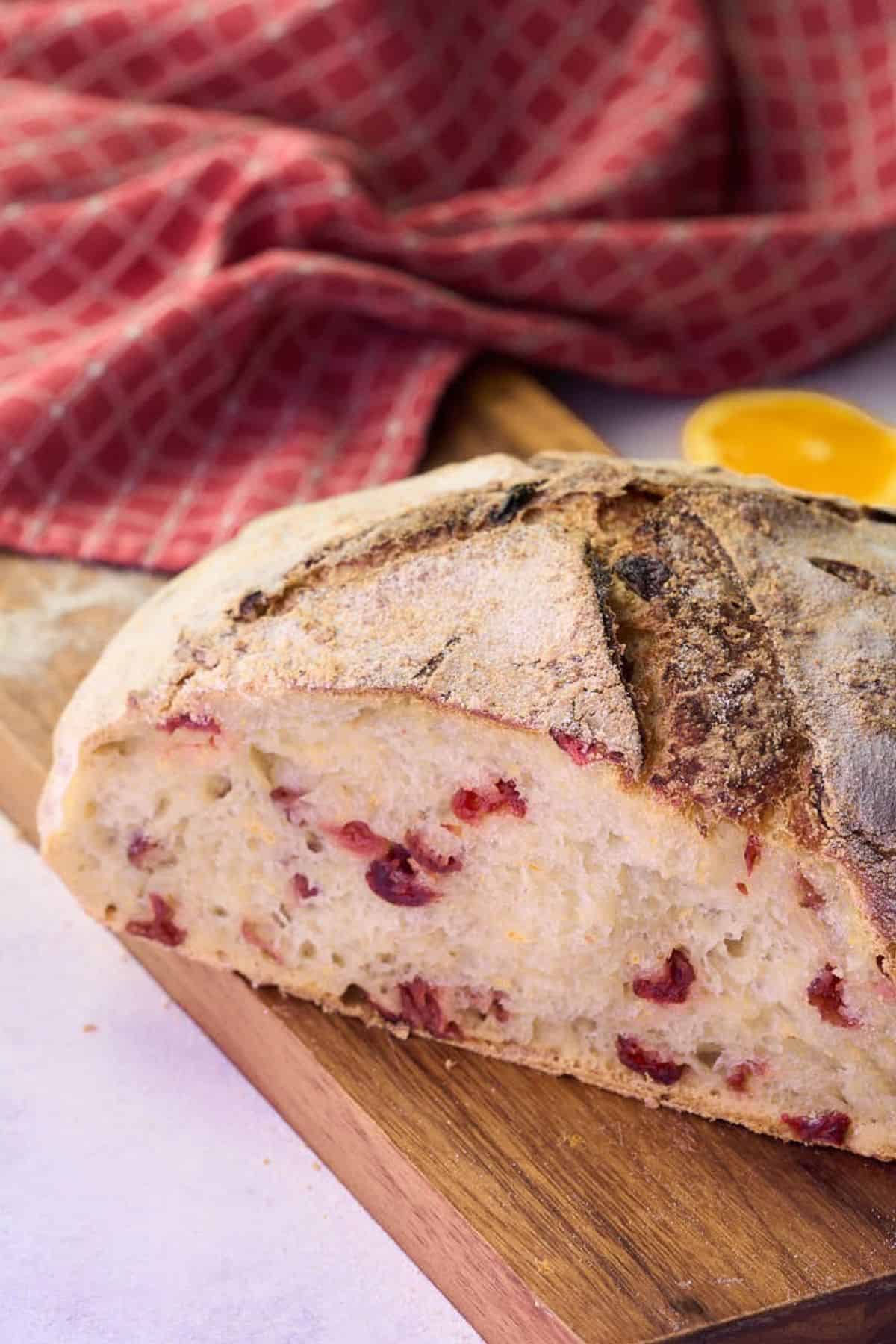 Why you'll love this recipe
Sourdough bread is lovely just the way it is, but regular bakers are always looking for a twist. And this holiday-inspired recipe will be one of your favorites.
This doesn't take much hands-on time, and the end result is absolutely delicious!
What you'll need
The dough for this type of bread is your classic sourdough recipe, and it includes flour, water, salt, and starter, and a generous amount of sugar.
And of course, you'll need cranberry and orange! The best way to add these flavors is by using dried cranberries and orange zest. Fresh cranberries and orange juice added too much tartness to the already-tangy sourdough bread.
A Dutch Oven makes it easy to make sure your loaf bakes in a moist environment which gives it great oven spring and helps it rise high.
Adding ingredients in stages
You may be tempted to add the ingredients all at once, but don't. First, you'll add the water, starter, flour, and sugar, and then you'll mix them with your hands or a wooden spoon. This step is called autolyze, and it helps to hydrate the flour.
Next, you'll add the salt, orange zest, and cranberries, then knead them into the dough.
How to stretch and fold the dough
The dough is going to rise for three to four hours. Once the time has passed, you need to stretch and fold the dough every hour: just pull it up into a ball. This process is easy! All we are doing is grabbing the edge of the dough from one "corner," folding it into the center, and then doing them at each "corner." Then put it back in its cozy place and let it continue to rise.
Each time you perform a stretch and fold, you'll notice the dough becoming stronger and holding its shape just a bit more.
Preparing your loaf for the oven
After the cool proof period, it's time to bake. Turn your loaf out onto a piece of parchment and slash!
Tips for success
You'll need to cover the bowl with plastic wrap or a damp towel to keep excess moisture from evaporating, and it's required to keep the dough from drying out.
Rice flour is truly the best for dusting your banneton so the dough doesn't stick overnight. I know it's annoying to buy one more thing, but a little bag of it will last you a long time and it makes a huge difference!
Soak the dried cranberries in warm water before you begin. Otherwise, they will pull moisture from the dough and leave dry spots. Make sure you drain them before you add them, but there's no need to pat them dry.
Recipe
Cranberry Orange Sourdough Bread
Print Recipe
You'll love the sweetness of dried cranberries and orange zest combined with a classic sourdough loaf that's perfect toasted on a chilly morning.
Click here to grab a free seasonal e-cookbook!
Ingredients
3

cups

bread flour 450 grams/ 15.85 ounces

1 1/3

cups

lukewarm water 300 grams/ 10.6 ounces

¾

cup

sourdough starter

active and bubbly

1/4

cuo

white sugar

1

teaspoon

salt

3/4

cup

dried cranberries

soaked in water and drained

3/4

tablespoon

orange zest
Instructions
Autolyse. Combine the flour, water, sugar, and starter in a large bowl and stir.  Use your hands to incorporate any dry bits.  Cover with a clean, damp tea towel and allow to rest at room temperature for 30 minutes.

Stretch and fold during warm rise. After the rest period, add the salt, dried cranberries, and orange zest, and knead for a minute or two until everything is thoroughly mixed in.  Cover with damp towel and allow to rise in a warm place for three hours, reshaping the dough into a ball once per hour.

Second proof in the fridge. Heavily dust a banneton with rice flour.  When it is time to shape the dough the third time, place the loaf into the banneton and cover with plastic wrap.  Allow to proof overnight in the fridge.

Prepare for baking. In the morning, preheat oven to 450 with rack in the center with the Dutch Oven inside. Remove dough from fridge and turn it out onto a sheet or parchment paper, trying to have it land in the center.  Slash the top with a lame or very sharp knife.  Carefully remove the hot Dutch Oven and place the parchment and bread inside. Place the lid back on.

Bake. Bake for a total of 55 minutes: 25 minutes covered, 25 minutes uncovered, and then remove from the Dutch Oven and bake directly on the rack for 5 minutes to brown the crust.  Bread should be 200-210 internally when it is done.

Cool. Remove from Dutch Oven and remove parchment paper.  Allow to cool on a wire rack 3 to 4 hours before slicing.  Will keep at room temperature, tightly wrapped, for a few days.  
Notes
The shelf life of this bread is shortened due to the moisture in the fruit. To avoid any risk of molding, store at room temperate for one day and freeze after that.  Try slicing the whole loaf so you can toast individual pieces from the freezer.
To freeze, allow to cool completely, wrap well, and freeze up to 1 month.
Nutrition
Calories:
148
kcal
|
Carbohydrates:
31
g
|
Protein:
4
g
|
Fat:
1
g
|
Saturated Fat:
1
g
|
Sodium:
195
mg
|
Potassium:
44
mg
|
Fiber:
1
g
|
Sugar:
5
g
|
Vitamin A:
9
IU
|
Vitamin C:
2
mg
|
Calcium:
6
mg
|
Iron:
1
mg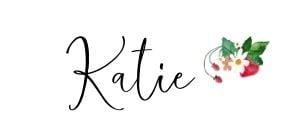 By