Spring and summer get all the credit in the flower world, but fall is when many flowers look their best. Dark shades like scarlet zinnias and burgundy sunflowers are perfect as the days turn shorter and cooler.
If you're looking for inspiration, we've put together a list of 10 gorgeous fall flowers that will make your harvest arrangement unforgettable.
You can grow these in the spring and summer or find them at farmer's markets. Have fun creating your own arrangements for a special holiday centerpiece or a cheerful display in your kitchen.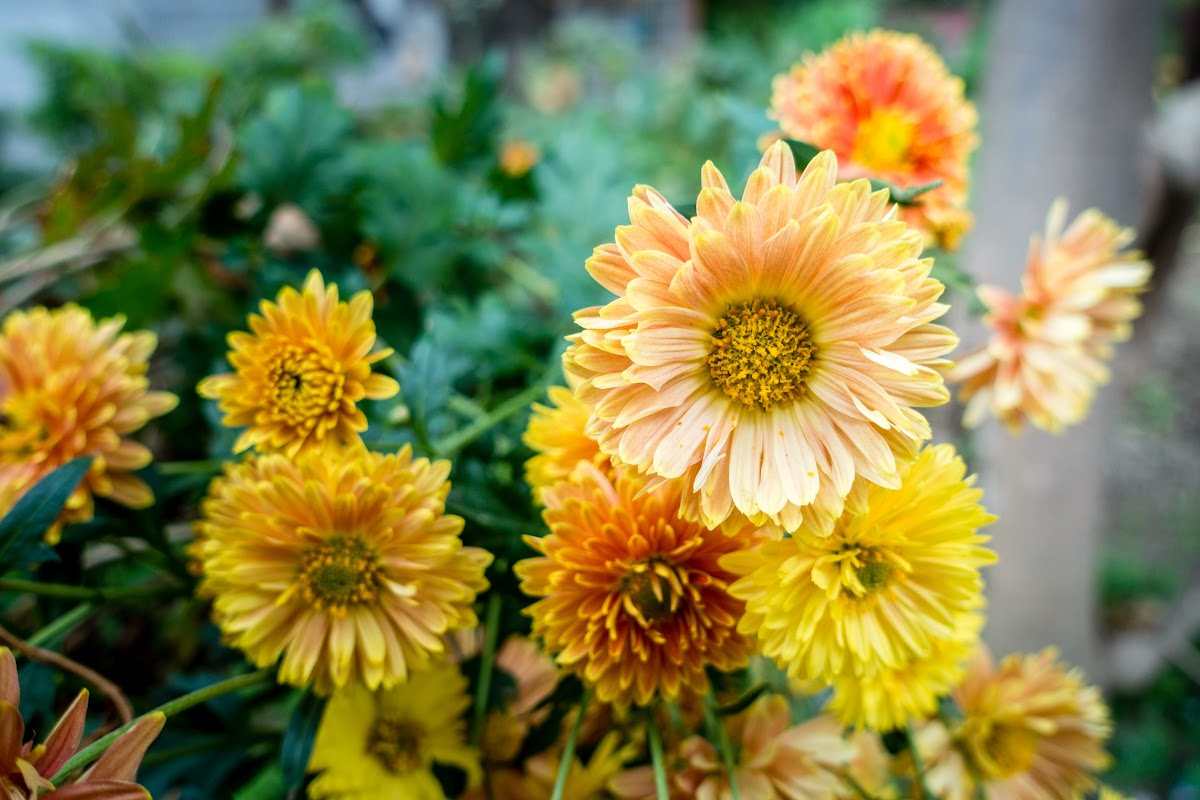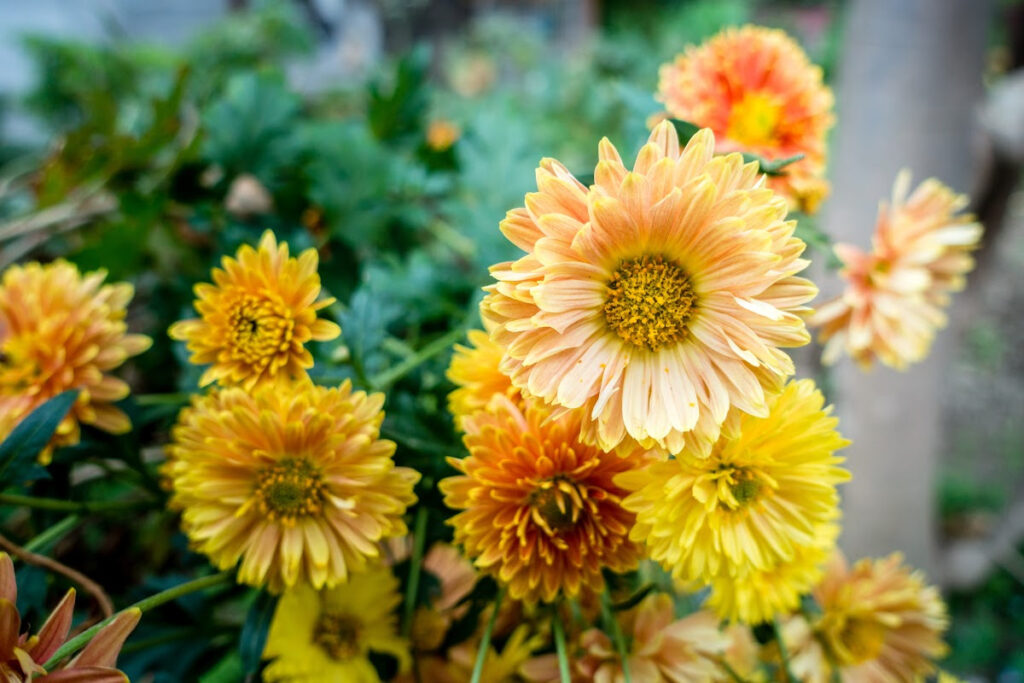 My Favorite Fall Cutting Flowers to Plant at Home
Table of contents
Black Eyed Susans
Black-eyed Susans are one of the most popular (or at least common) flowers in the world. They are native to North America and Europe, and grow like weeds. Black-eyed Susans are not only beautiful, but they are also very easy to grow. They can be planted in almost any type of soil, and they do not require a lot of water.
With a little hunting, you can probably find these growing wild nearby. They're perfect mixed with more formal flowers or in a simple arrangement all their own.
Sunflowers in Fall Colors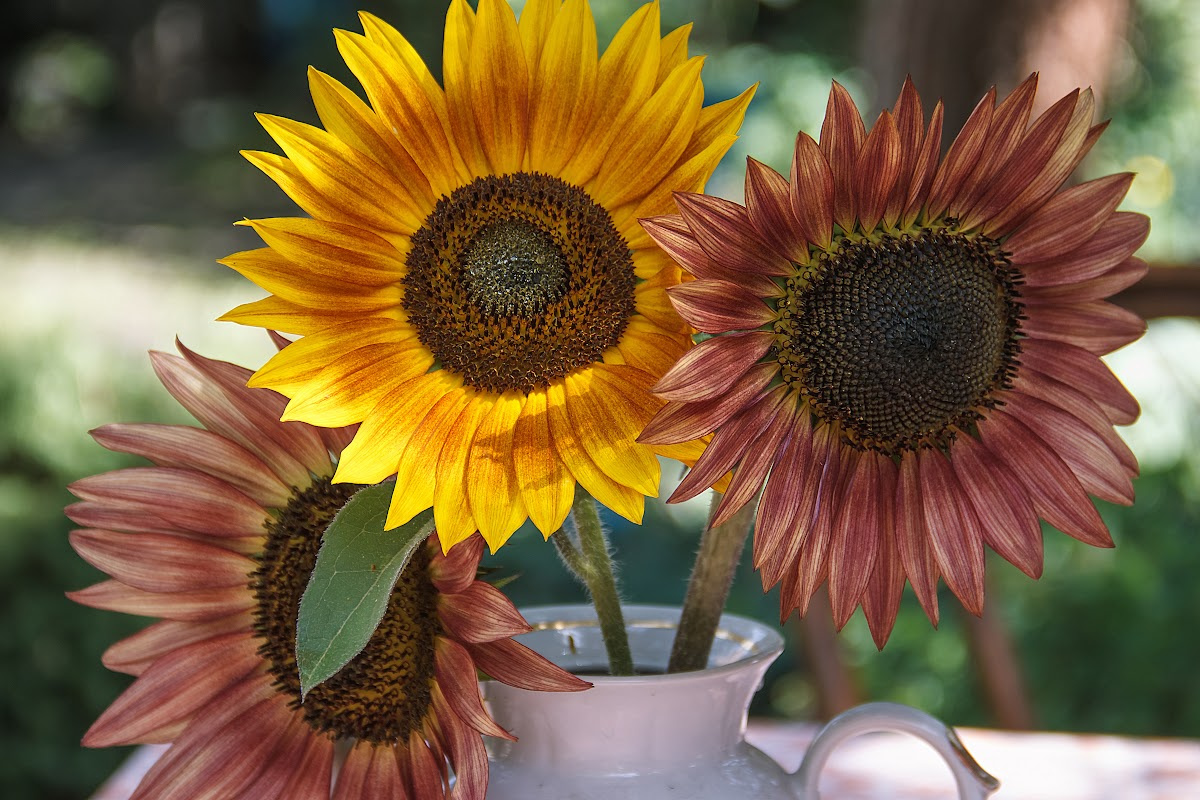 With their large, bright blooms, sunflowers are the perfect addition to any fall arrangement. They symbolize happiness and optimism, making them ideal for celebrating the bounty of the harvest season.
Sunflowers go way beyond the classic yellow and orange. You can find them in plum, burgundy, deep orange, and even brown… all perfect choices for fall.
Some favorites for this time of year:
Procut Plum
Autumn Beauty
Procut Orange
Chianti
Sunbright
Tip: Sunflowers are very easy to grow as long as you have a sunny spot in your yard. This guide to growing sunflowers will help you plant the right varieties and grow them well.
Dahlias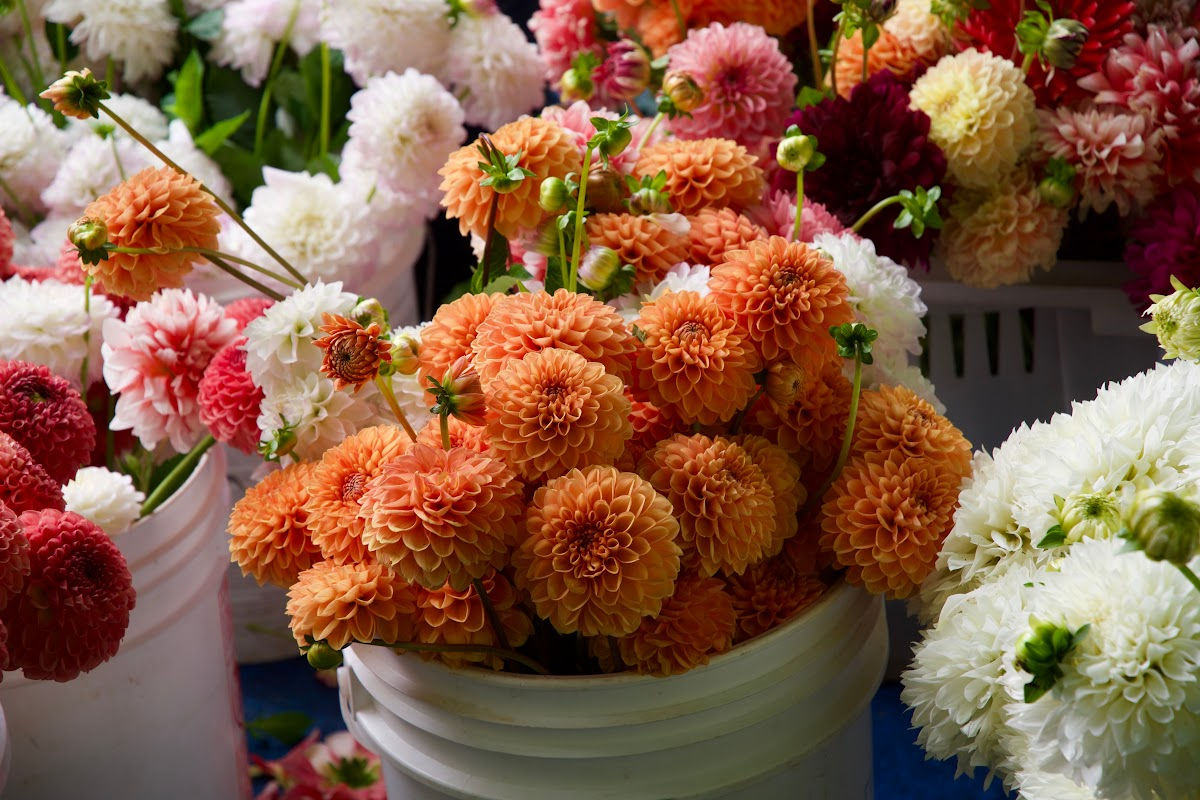 Dahlias really shine in late summer and early fall, and you can find them in every color. Look for oranges and burgundies to enjoy late in the season.
They also look great combined with other flowers like sunflowers or roses. Growing dahlias is fairly easy, but make sure to check your local climate to pick the right variety.
Echinacea
Also known as coneflower, echinacea is a beautiful flower that can add drama and interest to any fall arrangement. It comes in pink, red, white, and yellow varieties , and can be planted from seed or grown from a starter plant.
Echinacea is also one of the healthiest flowers for cutting, so you can enjoy it for longer without worrying about it wilting. If you're growing your own, make sure to give it plenty of room and plenty of water to thrive.
Herbs
Most flower arrangements look nice with herbs mixed in, and in fall you'll have a huge harvest of herbs in the garden.
Dill, basil, and Italian parsley all look beautiful. You can even grow special varieties bred for cutting. Try arromatto basil and bouquet dill.
Mums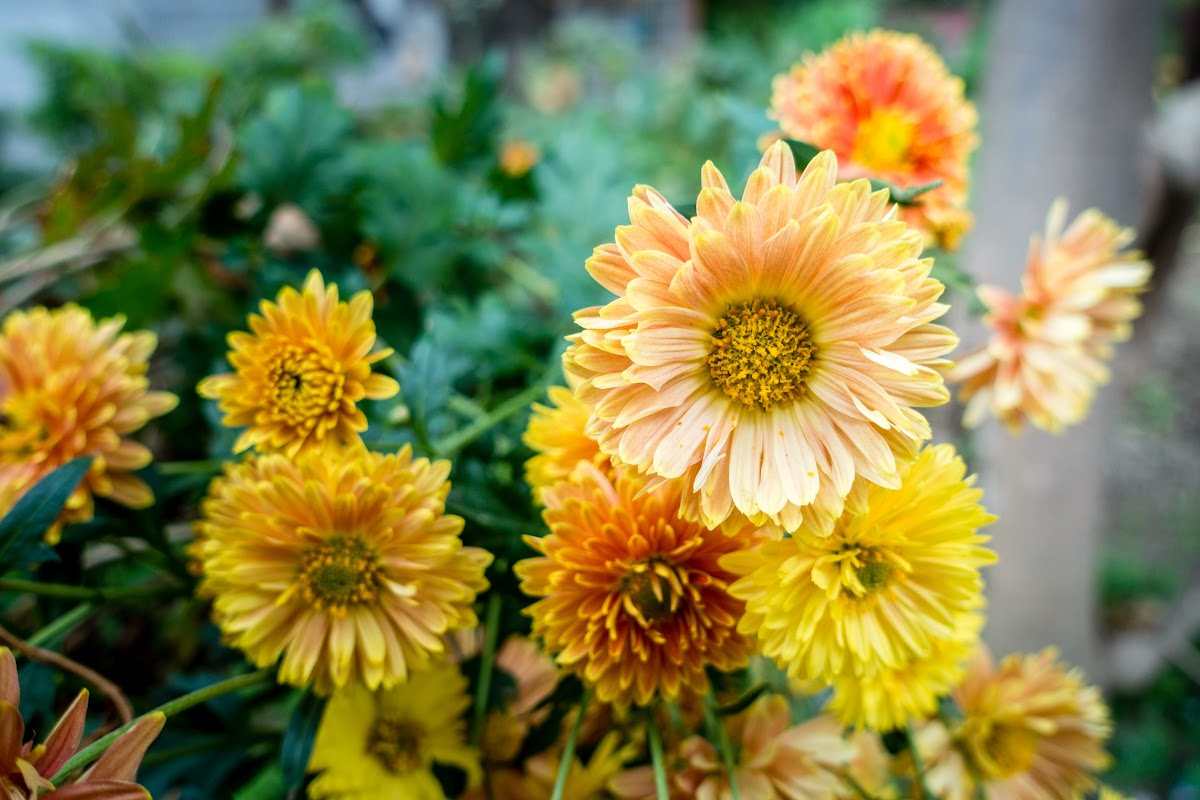 There's more to mums than the varieties you see outside the grocery store every year. (Not that there's anything wrong with those!). Modern mums are elegant and designed for cutting, with long, strong stems.
You can find mums in a wide range of colors, from vibrant reds and yellows to deep purples and burgundies. If you're growing your own, make sure to plant them early enough for them to get established. Mums need a sunny spot with good soil and plenty of water.
Whether you're growing your own or picking them up at the farmer's market, these gorgeous fall florals are sure to add beauty and color to any arrangement. So go out and start creating!
Pansies
Pansies are another great option for adding color and interest to your fall arrangement. These cheerful flowers come in a variety of shades, from vibrant purples to rich yellows and deep blues.
If everything is feeling too orangey, mixing in some cool colors is just the thing, and pansies are perfect.
Marigolds
Marigolds are a popular and beautiful flower that can be enjoyed all year round
Marigolds come in many different varieties, including classic yellow and orange blooms as well as more dramatic reds, purples, and pinks.
They are one of the most popular flowers for home gardens, and they are relatively easy to grow. They do well in both dry and wet conditions, and can thrive even in poor soil.
Marigolds make a great addition to any fall arrangement, and they can be used either on their own or mixed with other flowers.
Zinnias
Zinnias come in a wide range of colors and sizes, making them one of the most versatile flowers for fall arrangements. From small button-sized blooms to large dinner-plate-sized flowers, there's sure to be a zinnia variety that will suit your needs.
One of the easiest to grow flowers, zinnias come in all colors. Some fall favorites:
Benary's Giant Wine or Burgundy
Queen Lime Orange
Tips for the perfect fall bouquet
When putting together a fall floral arrangement, try to use a mix of colors and textures to create interest and depth. For example, you could pair some purple asters with white mums and yellow solidago for a pretty autumnal look.
Go for a more rustic feel by adding some dried corn husks or branches to your arrangement.
If you aren't comfortable mixing flowers in an arrangement, a bouquet of one type of flower is always beautiful.
Zinnias, sunflowers, and marigolds are all great options for a simple bouquet.
No matter what flowers you choose, make sure to keep them hydrated throughout the arrangement process by misting them with water or using a floral preserver. This will help prevent wilting and ensure that your flowers look their best
---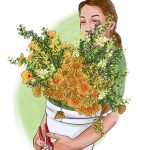 ---
Fall is the perfect time to enjoy beautiful cutting flowers. From mums and marigolds, to echinacea and zinnias, there's a wide variety of blooms that you can choose from for your floral arrangements. So go out and start snipping or hit up the farmer's market.
I guarantee it will bring joy into your life this fall season.