Free vintage bee printables: both wall art and gift tags. Cute country style to download and print for your home.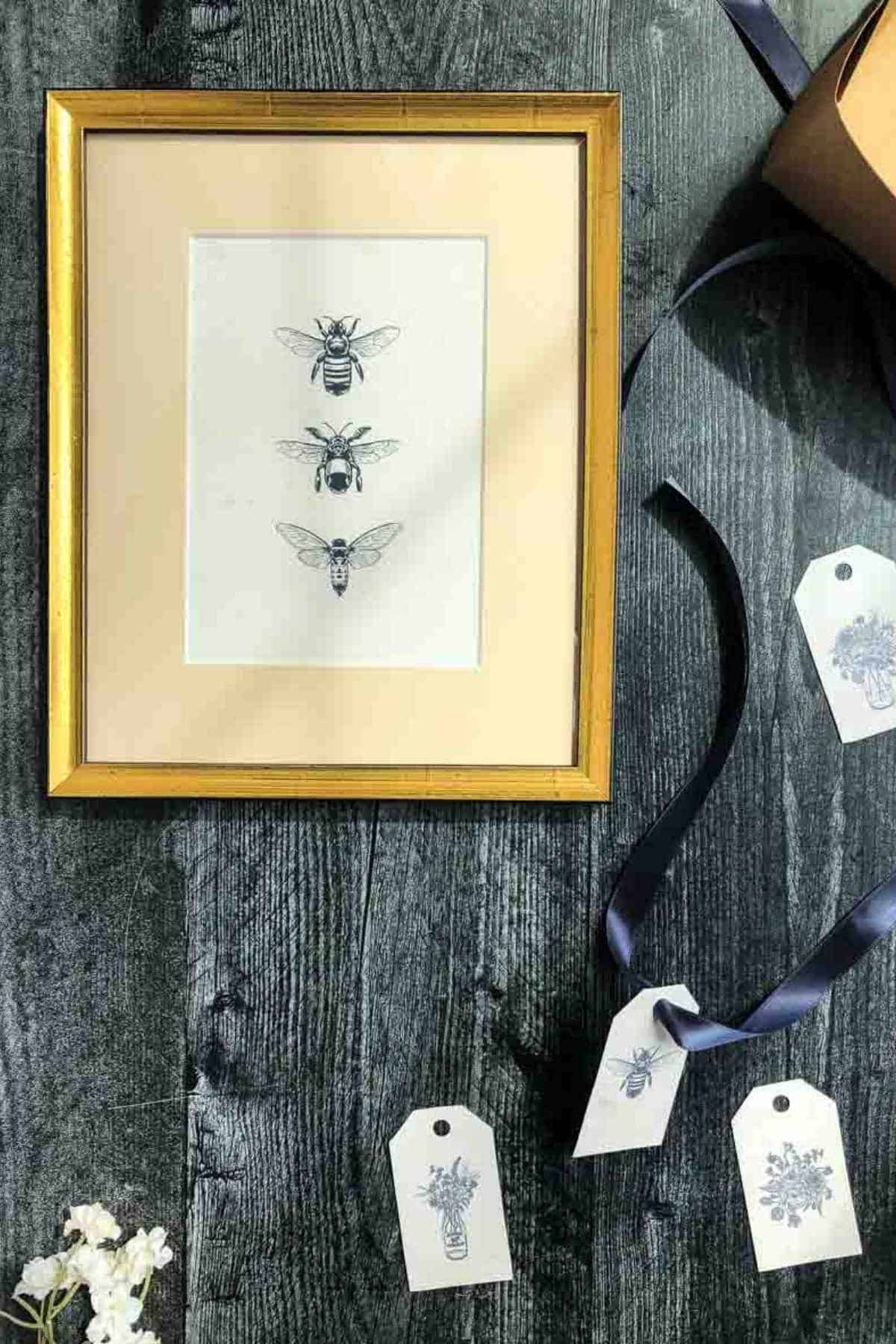 Everyone loves bees! Well… at least bee designs. Very few people actually love bees.
Anyway. If you've caught spring fever and are looking for some pretty, fresh designs, look no further. Let's get to printing and decorating!
Need a simple gift? Try printing and framing the wall art, or finding old fashioned cutting flowers and putting them in a vase with cute printable bee tag wrapped around the outside.
How to print the wall art
Set up your printer with photo paper in either an 8 x 10 or full sheet size. Even regular printed paper will do in a pinch!
Click on the image of the printable you want. It will open as a PDF.
These files are large and are hosted on a separate site. They may take a minute or two to open!
Hit print, and make sure it's set to 100% if you want it to print at the set size. That's it!
Trim off any edges, frame your picture, and enjoy. These look cute as a grouped set of three, or hung individually.
My favorite frames are these classic gold leaf frames, which you can find here:
Vintage bee wall art
For a set of 3 vintage bee designs, all in 8 x 10 size, click here or the picture below.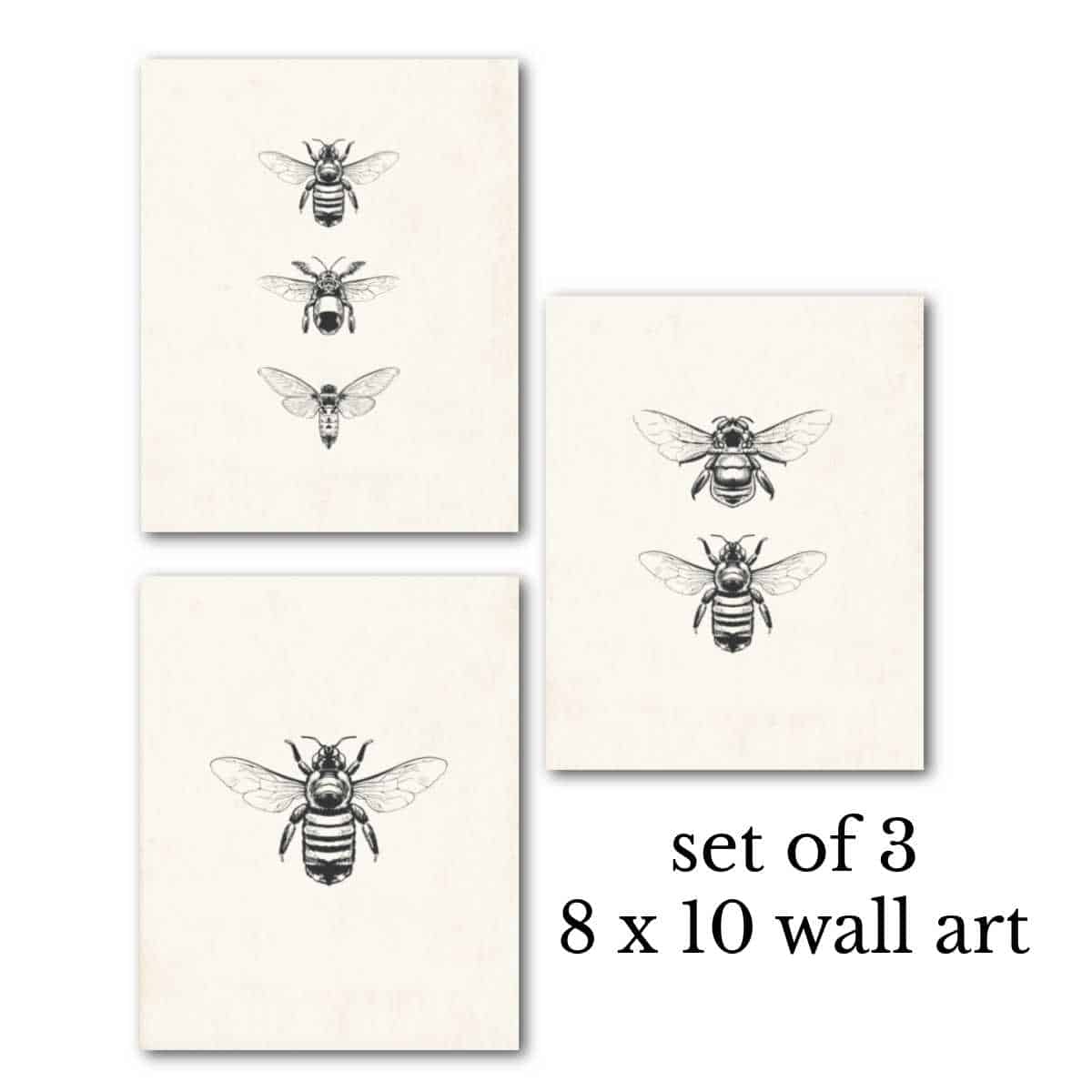 For the same design in a 5 x 7 size, click here or the picture below.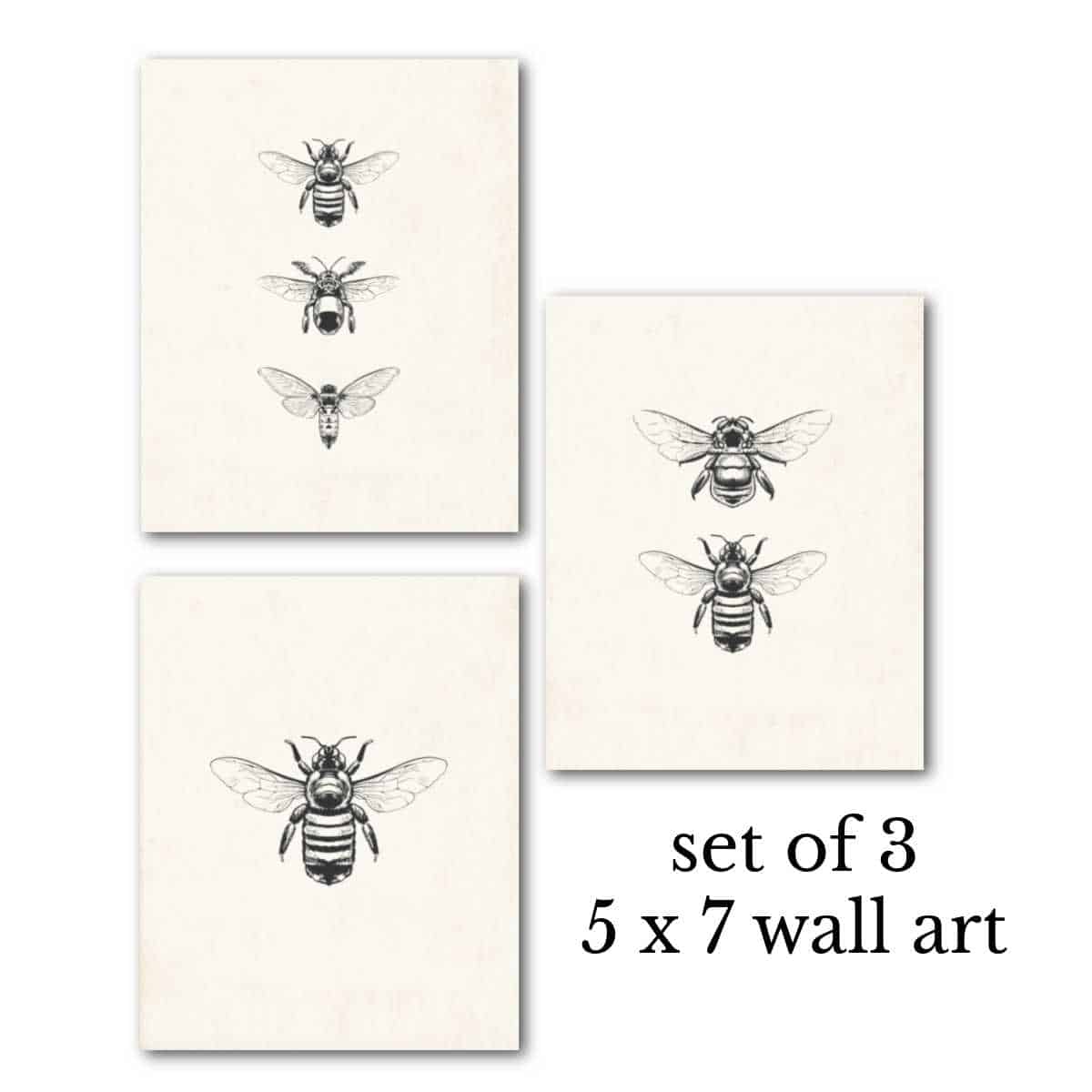 how to print the tags
Set your printer with a full size sheet of card stock or thick paper. Click on the printable that you want. It should open instantly. Hit print, and you're done!
Printable bee tags
These pretty bee tags come in two versions. One has the golden background and one is just black and white.
Black and white
This version is super handy if you don't have a color printer. Print these on kraft-paper colored card stock and they will look rustic and adorable!
For the black and white tags, click here or on the image below.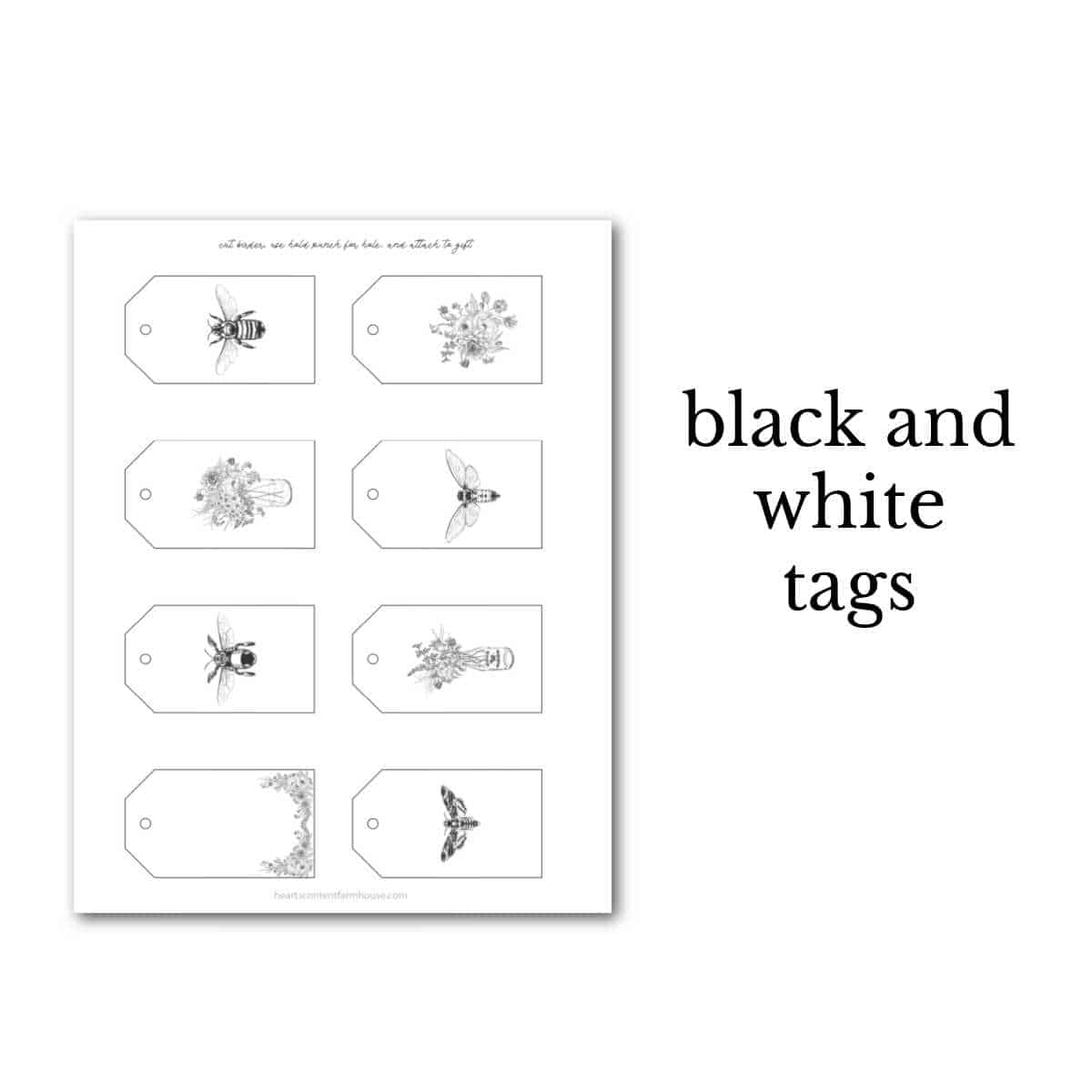 If you have a color printer and like the antique look of the textured background, you'll find that version by clicking here or the image below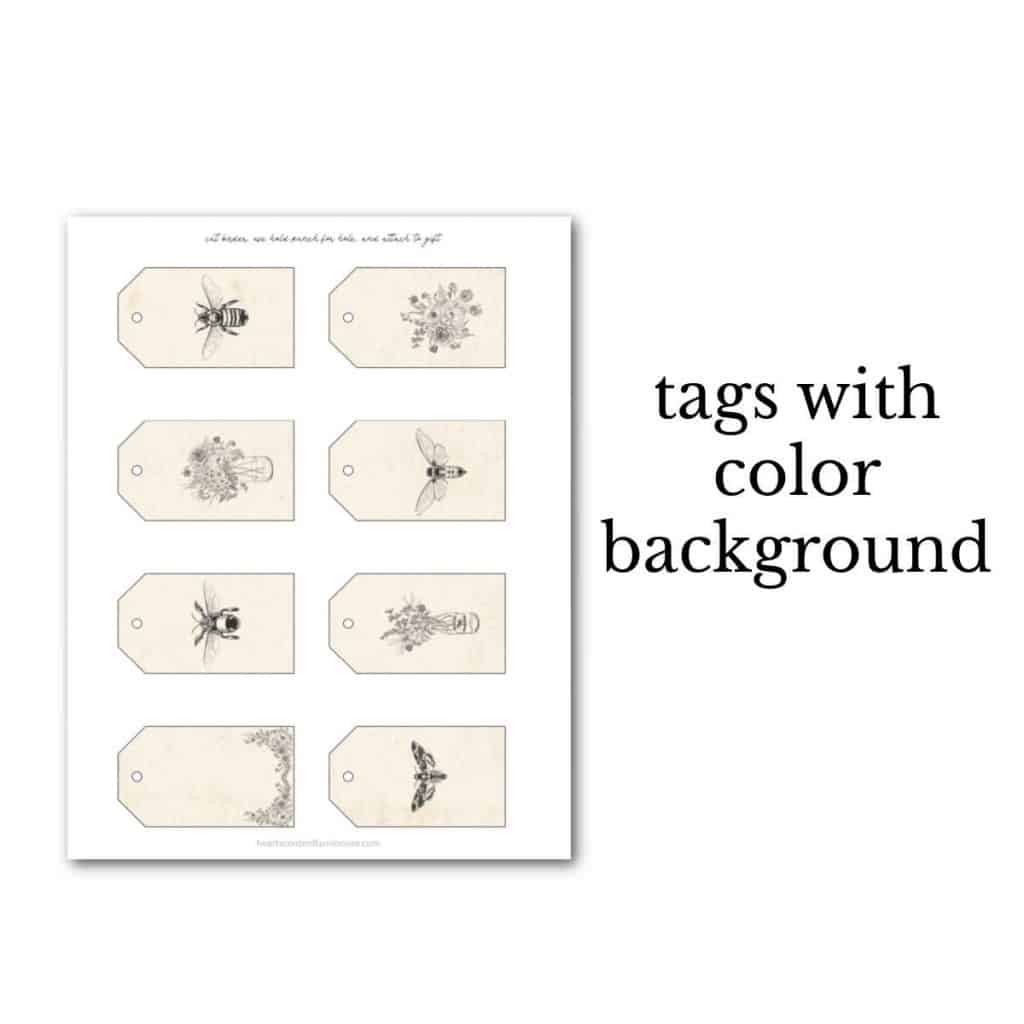 Enjoy these free printables! I hope they help you welcome spring and cheer up your home just a little bit.