If you want to start baking bread at home but don't have a bread machine, don't worry. You can bake beautiful loaves using just your stand mixer.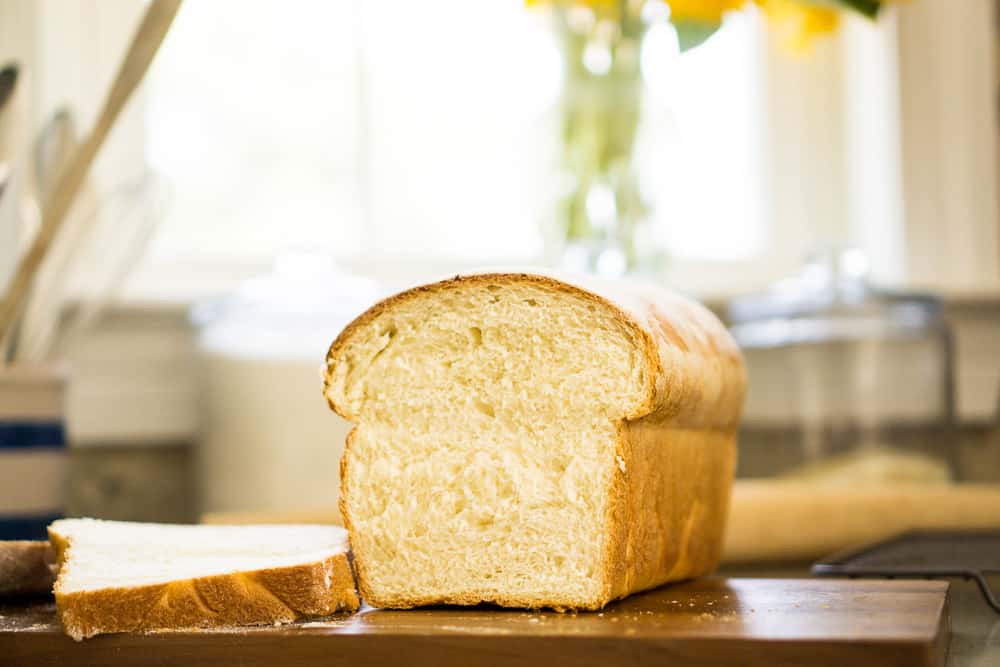 Before we get into kneading dough in your stand mixer, I want to go over the two major downsides of using a stand mixer vs a bread machine. Making bread without a bread machine is certainly possible but I definitely prefer having one.

First, kneading in a stand mixer requires just a touch more babysitting. You have to turn the machine on and off for the dough and the motor to rest, you have to check the consistency of the dough, and you have to remove it and then use a bowl cover during the rising process.

Second, the average stand mixer (especially most home Kitchenaid brands) are not really designed to knead dough day after day. It is too hard on their motor. Bread dough is much stiffer than something a cake batter or frosting, and you knead it for much, much longer than cookie dough. So over time, kneading in the mixer will wear out the motor.

That being said, if you really dislike kneading by hand and only bake bread occasionally, it is a good option. There are a few things to keep in mind for the best results.

First, mix the ingredients right in the mixer bowl
When you add the ingredients, there is no need to be fussy about the order they go in. Just put everything in the bowl, attach the dough hook, and set it on the lowest setting. Let the machine mix for a minute or two, and then come back and see if it the dough is too dry or too wet.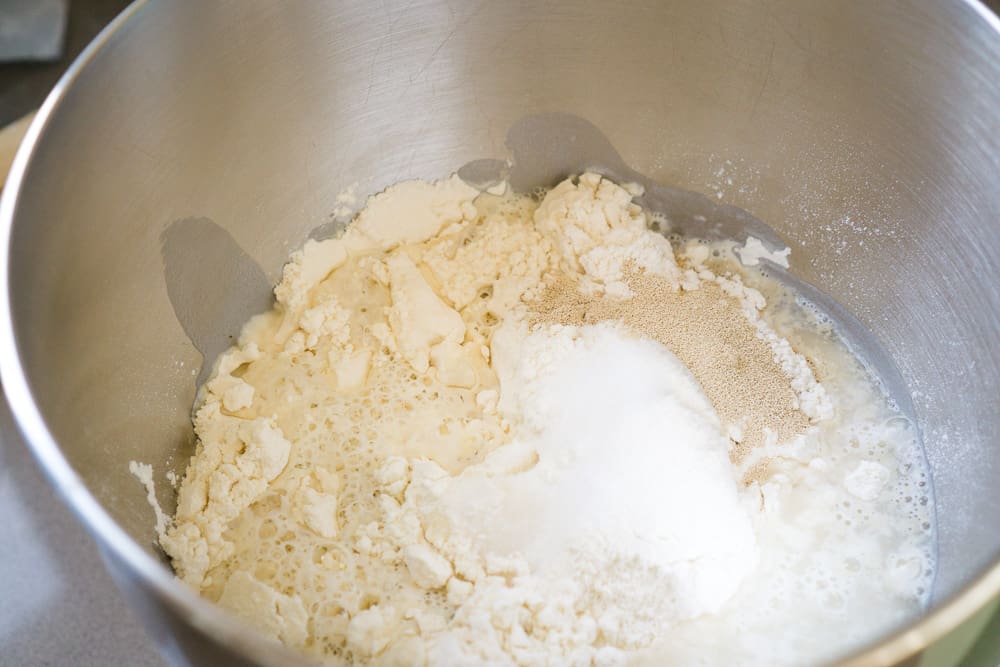 It should have formed a ball and clear the sides of the bowl. If it hasn't, and seems like a batter or is constantly sticking to the bowl, start the mixer again and add more flour. Do this a teaspoon at a time.

If the dough is too dry, then there will be dry and crumbly bits and it will not have formed a ball. Again, you start the mixer on low and add water a teaspoon at a time.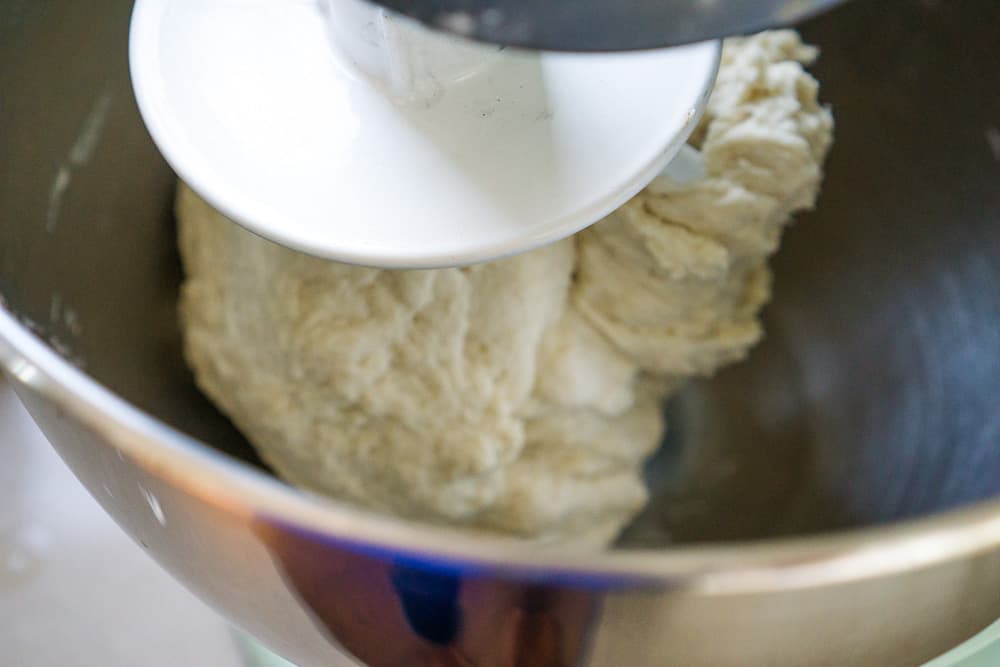 How long to knead in the stand mixer
Once the dough has the right level of moisture, it's time to knead. Keep in mind that we need to do this on the lowest setting and it will take a little bit of time. Kneading bread dough is not like mixing up a cake. We're going to be here for a while. Set a timer and stick to it so you don't rush the process.

So let the machine knead for five minutes on the lowest setting, then turn it off and give it a five minute rest. You may notice that the top of the stand mixer feels very warm. This is normal, and a sign that the motor needs a break. After the five minute rest, start it back up again for another five minutes on low. Now it has been kneading for a total of five minutes. We can start checking the dough to see if it is ready.

How to tell if dough is kneaded enough
The best way to see if bread has been kneaded adequately is to check for "windows". These are areas in bread dough that are translucent when stretched out. To check for them, you remove a golf-ball sized piece of dough, and try to stretch it out. If it immediately tears, the gluten is not developed and it needs more kneading time. If it stretches easily into a thin layer, this is a window, and it means that the dough has been kneaded enough.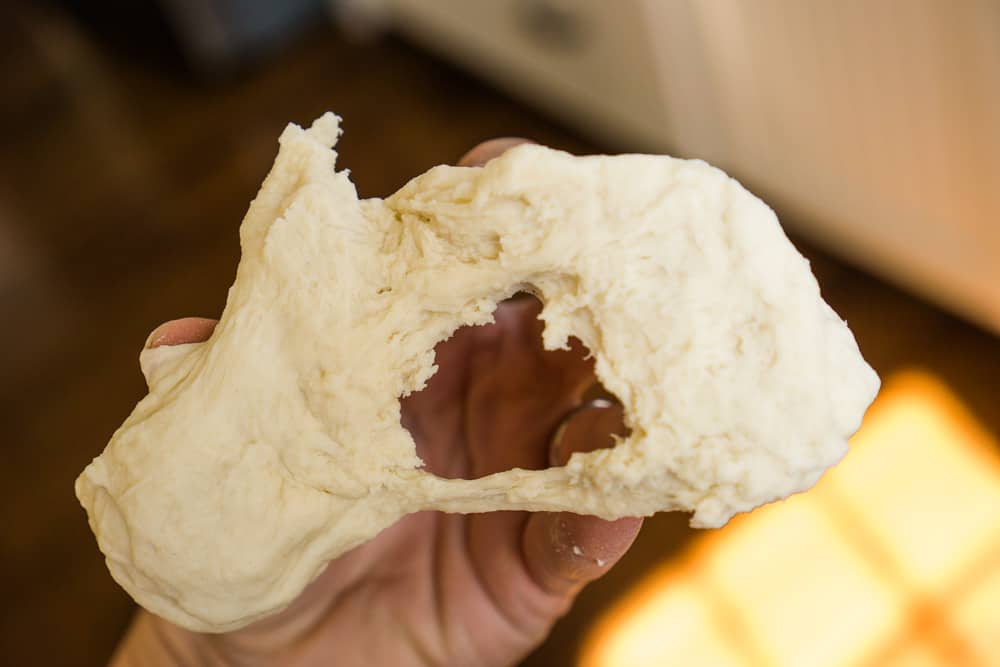 (There are exceptions to this rule of course. Very wet doughs, or doughs with a very long rise, will not always form windows and they don't need to, because of their very long rise times. This is the principle behind some artisan bread recipes and high hydration pizza dough.)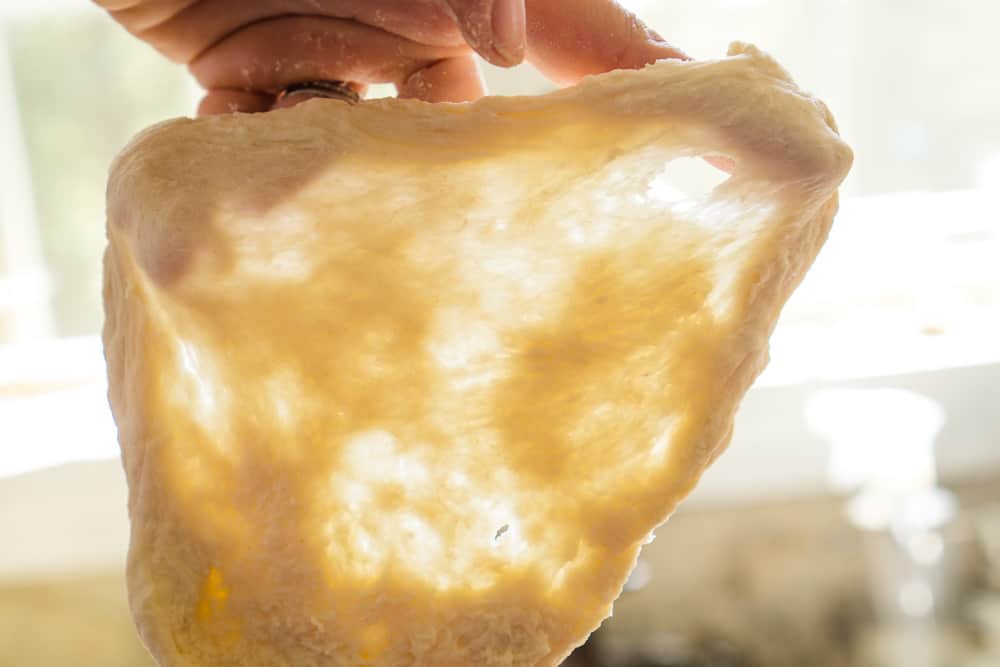 You can't necessarily expect the dough to be ready after ten minutes of kneading time. Most of the time it will require a few more five minute sessions. Just make sure you are letting the mixer rest for five minutes, then turning it on low for another five minutes,

The dough rising stage
Once you have kneaded enough that you see windows, it is time to move to the bulk dough rise stage. This can be done in the same bowl that the stand mixer used. Just quickly wash it out and coat lightly with vegetable oil. A cooking spray works best. Gently shape the dough into a ball and place into the clean bowl. You need to cover it either with a damp tea towel or with plastic wrap, and allow it to rise in a warm place until doubled in size. This can also be done overnight in the fridge.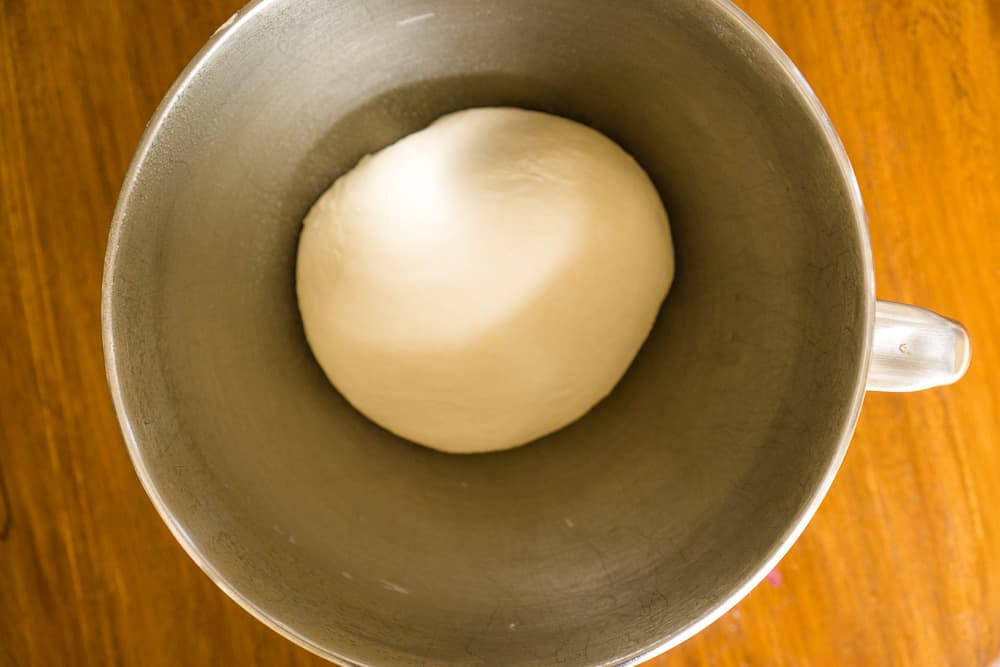 From there, you simply proceed with the rest of the recipe such as shaping, the final rise, and baking.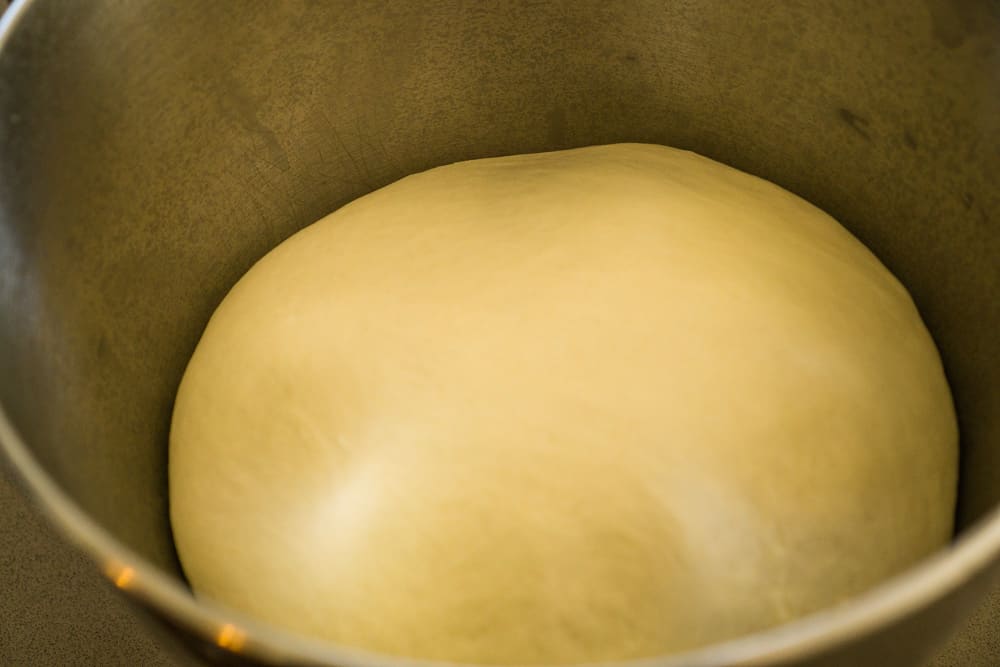 Step by step bread dough in a stand mixer
Add the ingredients, mix them, and check to see if dough is too dry or too wet.
Knead the dough on the lowest setting. Knead for five minutes, let the machine rest for five minutes, and continue this process until windows have formed in the dough.
Shape dough into a ball and place in a clean bowl to rise until doubled in bulk.
Proceed with the rest of the recipe to shape, proof, and bake.
You don't need a bread machine
So don't feel limited by the fact that you don't have a bread machine. You can bake bread consistently using your stand mxier as long as you keep in low and give the machine a break. I made bread with only a stand mixer for years and it was fine.

That being said, a bread machine is not expensive and makes the process so simple. I never recommend baking in the machine, so a very basic model is fine. It is completely worth it just for kneading and rising. They are also readily available at yard sales and thrift shops.

Don't ever let equipment stop you from something you want to do! There is almost always a workaround. So pull out the stand mixer and get to work! It's easy!
Need more help getting your supplies together?
Check out my baking resources page, with my favorite bread baking tools.
And learn why instant yeast is best for baking bread at home.

If you are just getting started, try these recipes
And here is a further in depth look at baking yeast breads.