There's nothing like making your own Christmas decorations. It's a fun and cozy activity, and at the end, you have a new decoration.
The only problem? So many of them are um…ugly.
This list is here to help. These old-fashioned Christmas decorations are all pretty tutorials with vintage charm. You'll find handmade ornaments, wreaths, and garlands with natural materials, and beautiful paper crafts.
Let's make something you'll be proud of.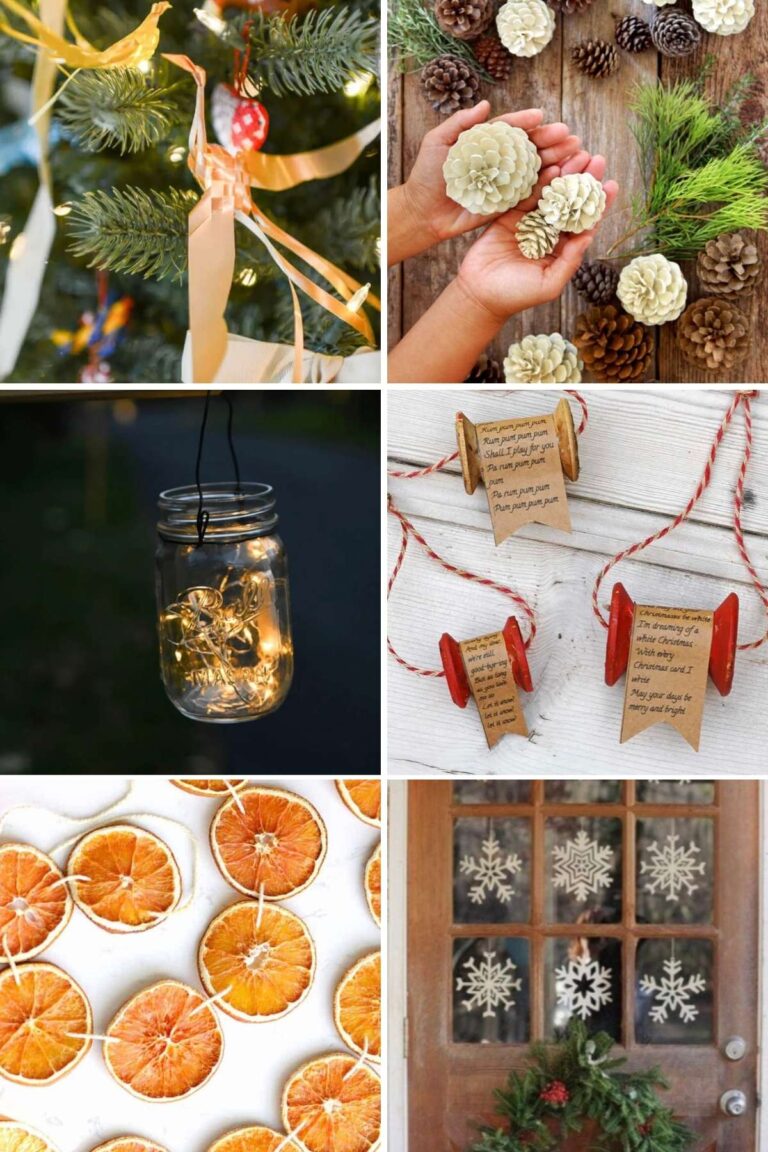 Vintage-inspired homemade Christmas ideas
How to use some of these projects:

Certainly! Here's a bulleted list of ways these DIY Christmas decoration projects can be used:
Use as a centerpiece for your holiday dining table.
Decorate your mantle or fireplace with festive garlands and wreaths.
Gift homemade decorations to friends and family for a thoughtful and budget-friendly present.
Put in windowsills
Elevate your holiday party decor with handmade ornaments and garlands.
Craft decorative accents for your holiday-themed photo backdrop or selfie station.
Create a festive atmosphere in your office or workplace by decorating your desk or workspace.
Hang charming decorations in your kitchen or dining area to make holiday cooking and dining even more special.
Craft personalized holiday decor for your bedroom or guest room to create a festive retreat.
Donate to local charities or nursing homes to spread holiday cheer.
More holiday ideas to inspire you:
A homemade Christmas is a beautiful thing, and I have lots of projects to keep you busy:
These DIY projects not only infuse your home with warmth and nostalgia but also offer a budget-friendly and eco-conscious alternative to store-bought decor. I hope you find one you love!