If you are a homemaker, self care is an important part of keeping the whole family happy. Here are some reasons why the stay at home parent needs and deserves self care, and some practical ideas to get it.
I totally hate the phrase "self care" and this title is gross. But neglecting yourself is even grosser.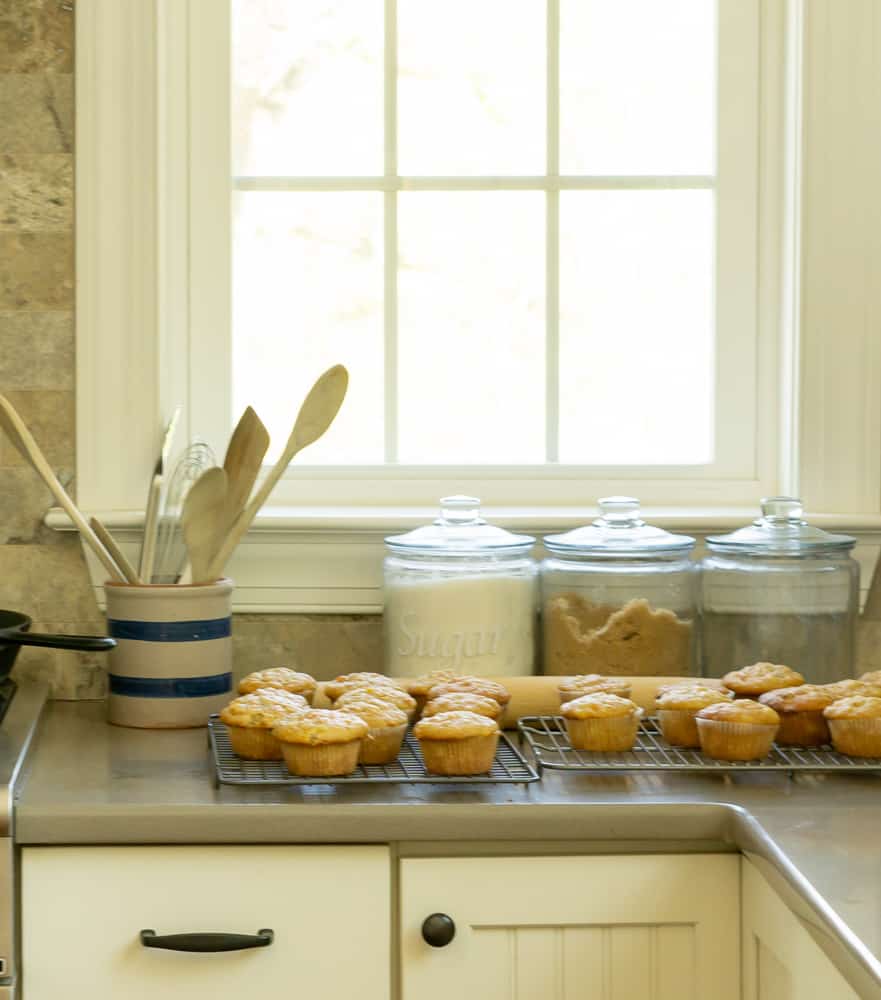 The more the idea of self care repels you, the more that you probably need it. This is especially important for people who work hard at home for others. People like homemakers, homesteaders, and homeschoolers, who get no recognition, no pay, and no designated "time off".
Brand new to keeping house? Check out my Homemaking 101 guide to give you a firm foundation.
Your family doesn't care how hard you work
I know…ouch. But I used to think that they key to impressing my husband and making my children happy was to work as hard as possible around the house. If it wasn't working, well then I just needed to work harder! The result was me being frazzled, expecting praise all the time, and harboring resentment. Not a great way to cultivate a happy home, which was my ultimate goal.
No. Your children and spouse would prefer a happy, pleasant person to be around. . Nobody enjoys someone who is constantly talking about how busy and overworked they are.
I still believe that the harder you work, the more contented you are. But it's all too easy to idolize hard work and productivity at home, to the point that you are making everyone miserable.
Homemakers, the martyr act is annoying
I think everyone does this a little. I know I still do…a lot. And everyone sees through it, 100% of the time. We want to do everything ourselves, saying "Oh, I'll just do that for you". Then we feel like we are the only ones doing anything. Why can't people help me around here? Can't you see how busy I am?
That is not working hard for your family. That is attacking them with your passive aggressive attitude. It's annoying!
So how does self care fit into this?
Homemakers need to stop focusing solely on serving others and take care of themselves as well. Self care is not something that you do to be selfish that takes away from the time you have dedicated to your family. Rather, self care is something that you do that helps family harmony and benefits everyone.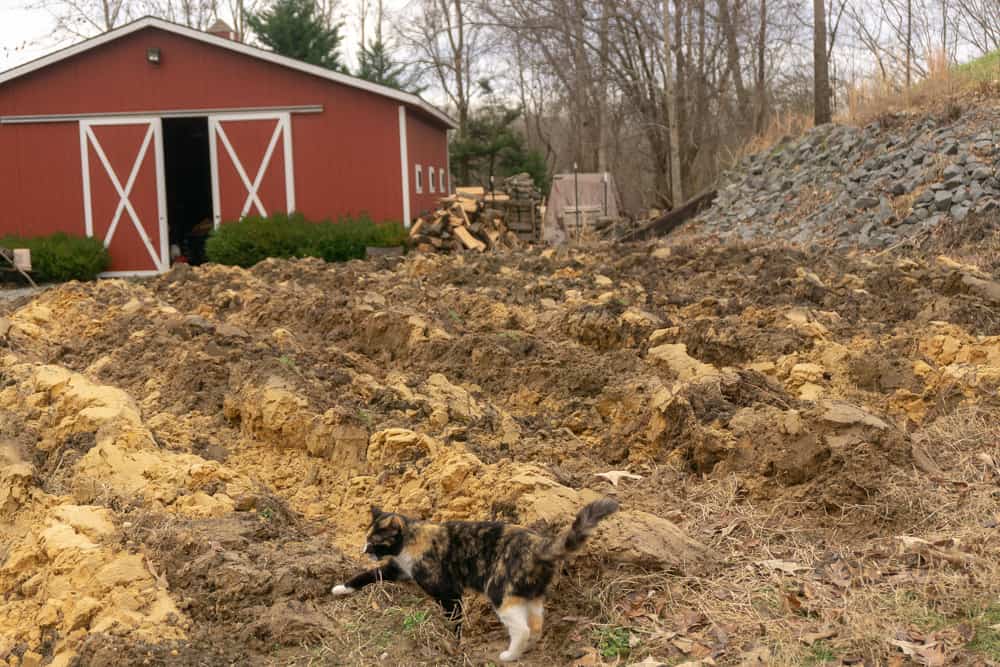 But what if you can't afford to spend a lot of money on yourself?
I know. Neither can I! But guess what? Buying things for yourself is not really a way to take care of yourself. It kind of makes you feel gross and just gives you one more item to store and clean.
That's why I think self care for homemakers is more about doing less, simplifying, focusing on small joys, and working on an attitude shift.
How to fit self care into a busy homemaking schedule
Well first you need to let go of the idea doing things for yourself needs to be "fit in" to your day. Do you worry about you are going to fit lunch for your kids into your day? No, it is an essential part of the day that everything works around.
But of course disappearing for 60 minutes of meditation in a bubble bath is probably not going to happen either. So here are some practical things to do for yourself that require very little extra time or money. They are just little gifts to yourself that can turn into habits.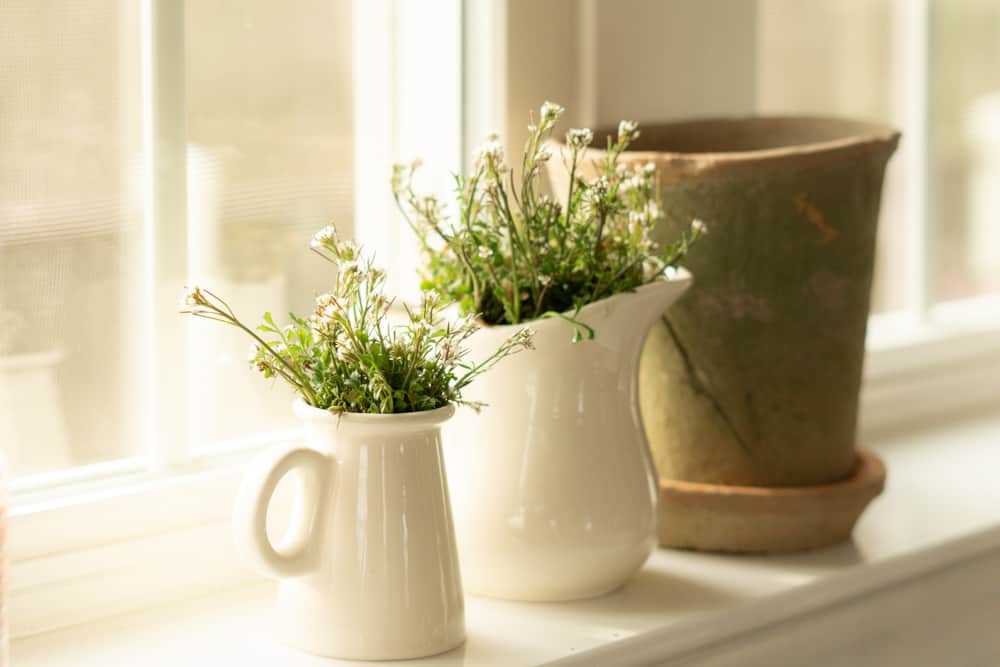 15 Practical and free self care ideas for homemakers and homesteaders
Make food that you like, even if the rest of the family doesn't. Not all the time, but every once in a while.
Say no to extra things that are asked of you if you don't want to do them.
Stop doing difficult things that no one appreciates.
…Unless you enjoy them. In that case, do them for fun and consider them a hobby.
Grow things in your garden that you enjoy.
Make the space above your kitchen sink pretty. No broken junk and medicine dispensers!
Keep your home organized and think of it as a gift to yourself. It is so nice to open a drawer and have it look beautiful
Ask for help from your spouse…nicely.
Encourage kids to help you as much as they can, or at least work on their independence.
Set a time of day that you are DONE with housework, no matter what.
Request books from the library that YOU want to read, not just kid's stuff.
Schedule one night a week for leftovers. If there aren't any left when that day rolls around, make sandwiches!
Set a time to get out of the house alone or with a friend at least once a month
Stop looking for external validation.
Keep flowers by your bed or your bathroom sink.
Download this printable by hitting the "download" button at the bottom, and put it in your homemaking binder.
(By the way, homemaking binders and printables should not add to your stress. They should help you!)