A simple sweet treat that's delicious and easy to make. These applesauce cookies are ready to eat in less than 45 minutes and are a no-fuss recipe.
With the combination of applesauce, spices, and a buttery cookie base, these have great flavor and are super soft.
This is one of my favorite cookie recipes when I want something easy.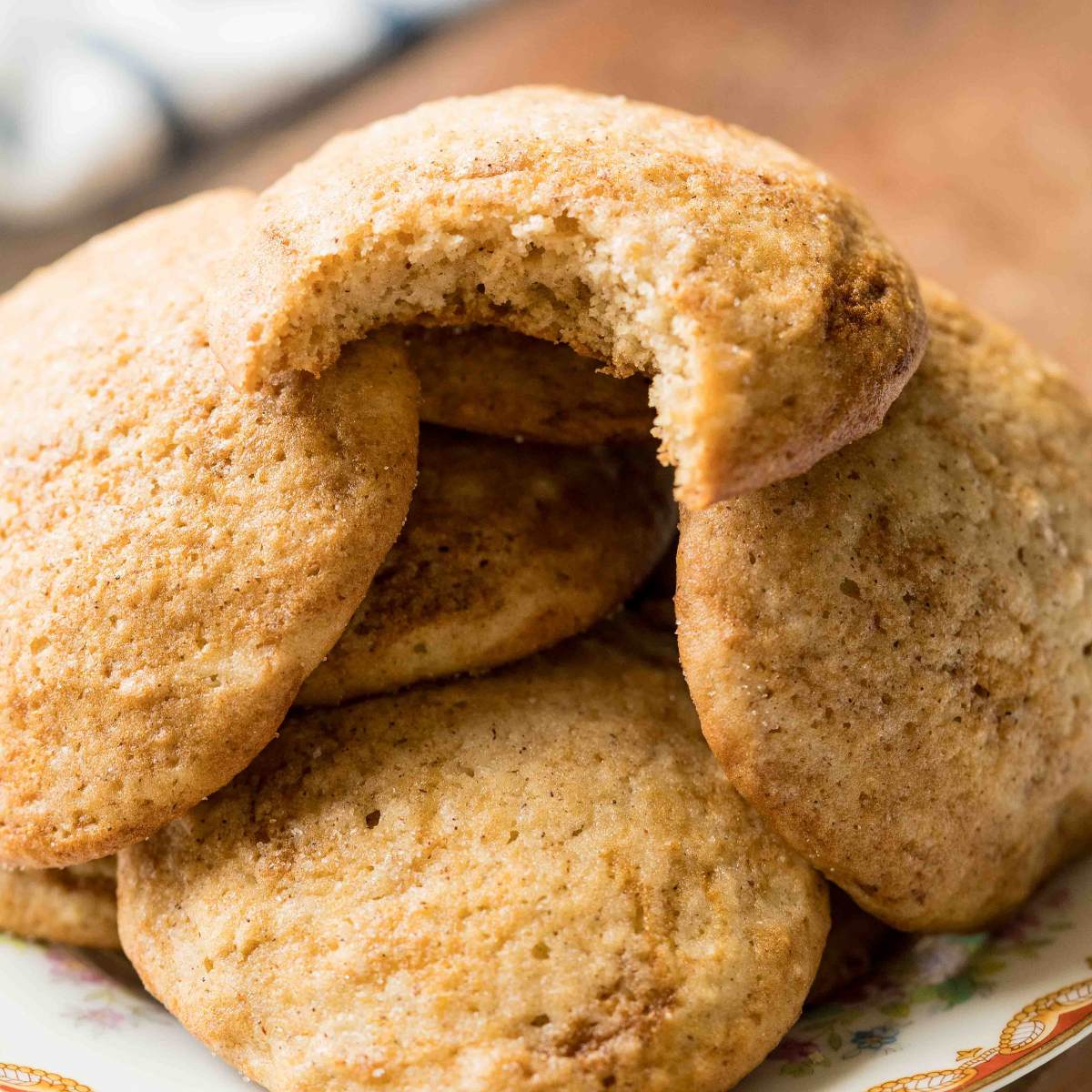 Want a free fall cookbook? Click here to grab a cookbook with 25+ of my best autumn recipes
Ingredients
For the Cookie Dough
½

cup

unsalted butter

room temperature

1

cup

sugar

1

egg

¾

cup

applesauce

2

cups

all-purpose flour

½

teaspoon

baking soda

½

teaspoon

salt

½

teaspoon

ground cinnamon

½

teaspoon

ground cloves
For Sprinkling
¼

cup

sugar

1

teaspoon

cinnamon
Instructions
Prep. Preheat the oven to 375°F (190°C). Lightly grease two baking sheets or line them with parchment paper.

Mix wet ingredients: In a large bowl, cream the butter and sugar until smooth. Add the egg and mix well. Stir in the applesauce.

Combine and add dry ingredients: In a separate bowl, whisk together the flour, baking soda, salt, cinnamon, and cloves. Gradually add the dry ingredients to the wet ingredients, stirring until just blended.

Drop onto baking sheets and sprinkle: Using a spoon, drop rounded spoonfuls of dough onto the prepared baking sheets. The dough will appear wet. Sprinkle with cinnamon sugar

Bake and cool: Place in the oven and bake for 12-15 minutes, or until the edges are lightly golden. Once baked, remove the cookies from the oven and allow them to cool on the baking sheets for about 5 minutes. Then, transfer them to a wire rack to cool completely.
Video
Notes
Once the cookies have cooled completely, store them in an airtight container. They'll stay fresh for up to 3-4 days.
To freeze: Place the cooled cookies in a single layer on a baking sheet and freeze them for about an hour or until they're firm. Once frozen, transfer the cookies to airtight freezer bags or containers.
For a smoother texture, use smooth applesauce. If you prefer a chunky texture, use chunky applesauce.
Add 1/2 cup raisins or nuts if you'd like.
Nutrition
Calories:
88
kcal
|
Carbohydrates:
14
g
|
Protein:
1
g
|
Fat:
3
g
|
Saturated Fat:
2
g
|
Polyunsaturated Fat:
0.2
g
|
Monounsaturated Fat:
1
g
|
Trans Fat:
0.1
g
|
Cholesterol:
14
mg
|
Sodium:
60
mg
|
Potassium:
17
mg
|
Fiber:
0.3
g
|
Sugar:
7
g
|
Vitamin A:
104
IU
|
Vitamin C:
0.1
mg
|
Calcium:
4
mg
|
Iron:
0.4
mg
Did you make this?
Let me know how it was! Please see below for serving ideas, storage instructions, and substitutions.
notes about the ingredients
Applesauce: The star of the show! Applesauce not only adds natural sweetness but also gives the cookies their unique texture and moistness. Depending on your preference, you can opt for smooth or chunky varieties. I always use Mott's original sweetened. Nothing fancy!
Ground Cinnamon & Ground Cloves: Don't leave 'em out!
Everything else is a basic pantry ingredient.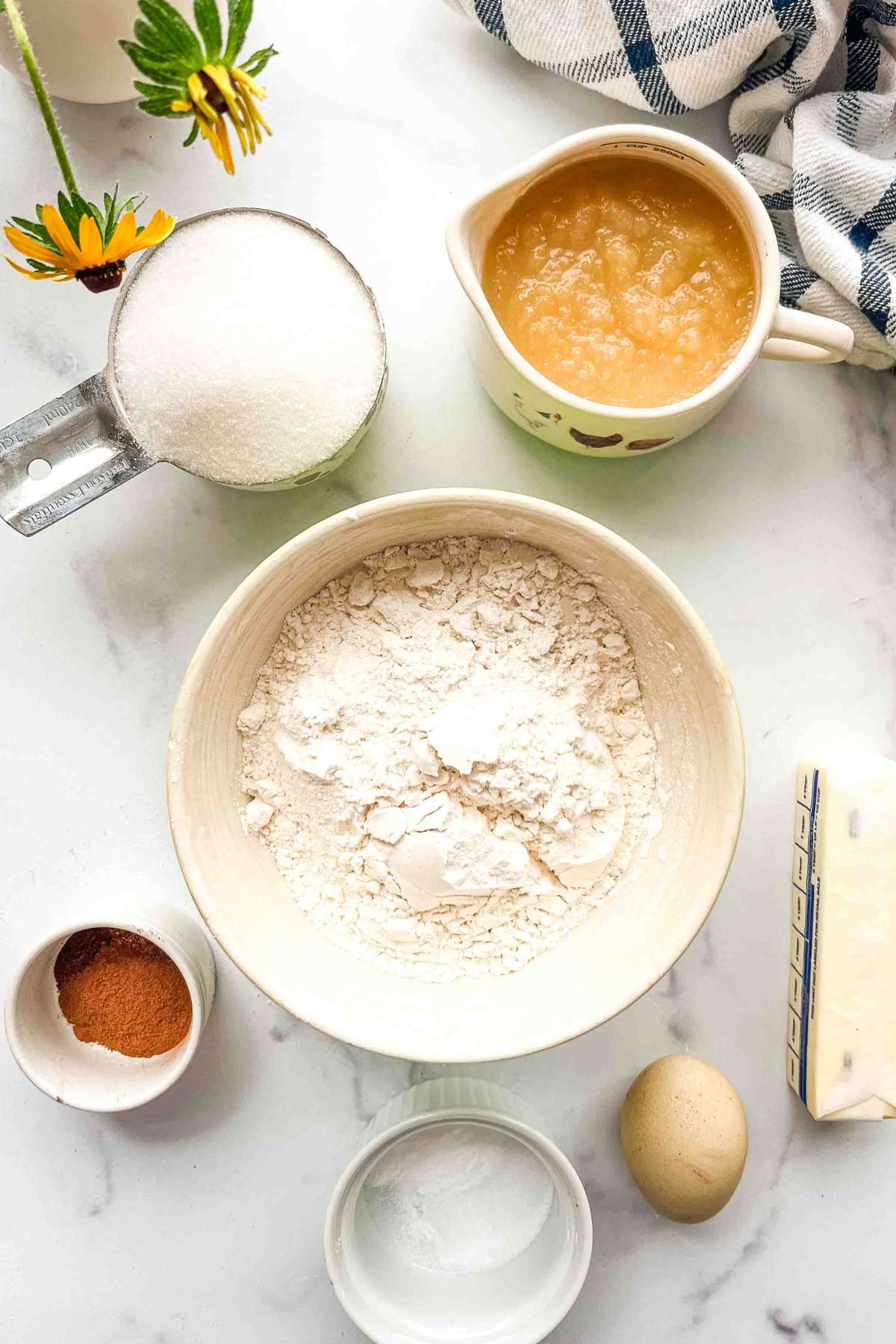 Quality Baking Sheets: They ensure even baking for the cookies.
Parchment Paper: This aids in easy cookie removal and avoids sticking.
Wire Cooling Rack: Helps the cookies to cool evenly without getting soggy.
Mixing Bowls: Having separate bowls for wet and dry ingredients ensures a smooth baking process.
Electric Mixer: It's a pain to beat butter and sugar without one! A cheap hand mixer will do just fine for this recipe.
Better Chef Electric Hand Mixer | Chrome Accent | Chrome Beater & Hooks | Thumb Switch & Boost | 100-watt (Red & Chrome) VITEVER Parchment Paper Sheets, Unbleached Parchment Baking Sheets, Precut Parchment Paper 12 x 16 IN, Non-Stick Parchment Paper for Baking Grilling Air Fryer Steaming Bread Cake Cookie – 50 Count DII Kitchen Gift Set Collection, Pot Holder, Oven Mitt & 2 Dish Towels, Apple Orchard, 4 Piece
This is a very budget-friendly cookie and hopefully you have everything on hand already.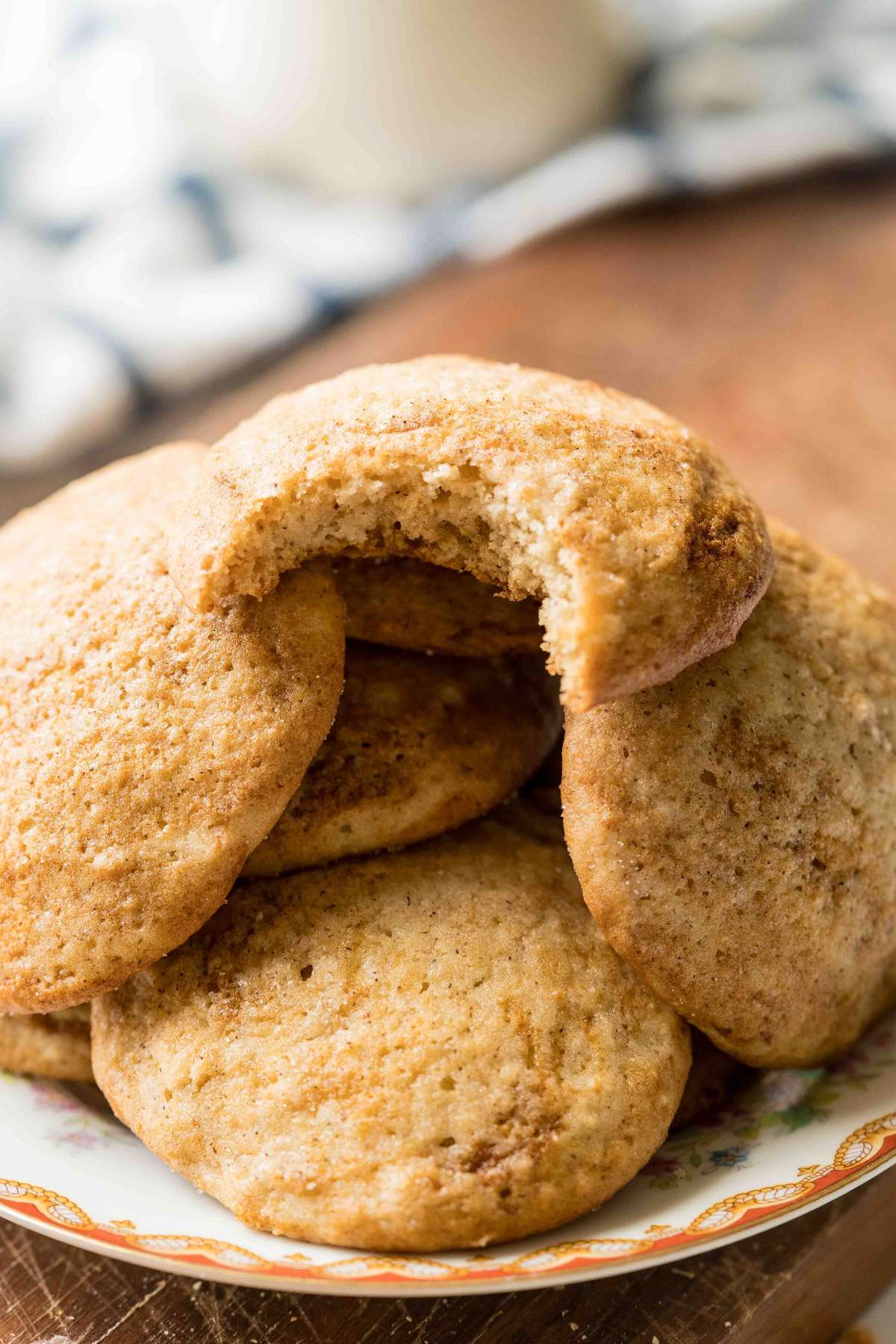 Tips for Drop cookies
Consistency Matters: The dough for these cookies is wetter than typical cookie dough. Don't be alarmed; this ensures a moist final product.
Spacing is Key: Given their consistency, make sure to leave ample space between each cookie drop on the baking sheet to avoid them merging while baking.
Personalize Your Treat: Feel free to get creative! Add in raisins or nuts for an extra layer of flavor and texture.
Monitor The Edges: The perfect way to know if your cookies are done is to check the edges. They should turn a light golden color. Overbaking might result in dry cookies.
Cooling: Allow the cookies to cool for about 5 minutes on the baking sheet before transferring them to a wire rack. This ensures they firm up a bit but still retain their delightful softness inside.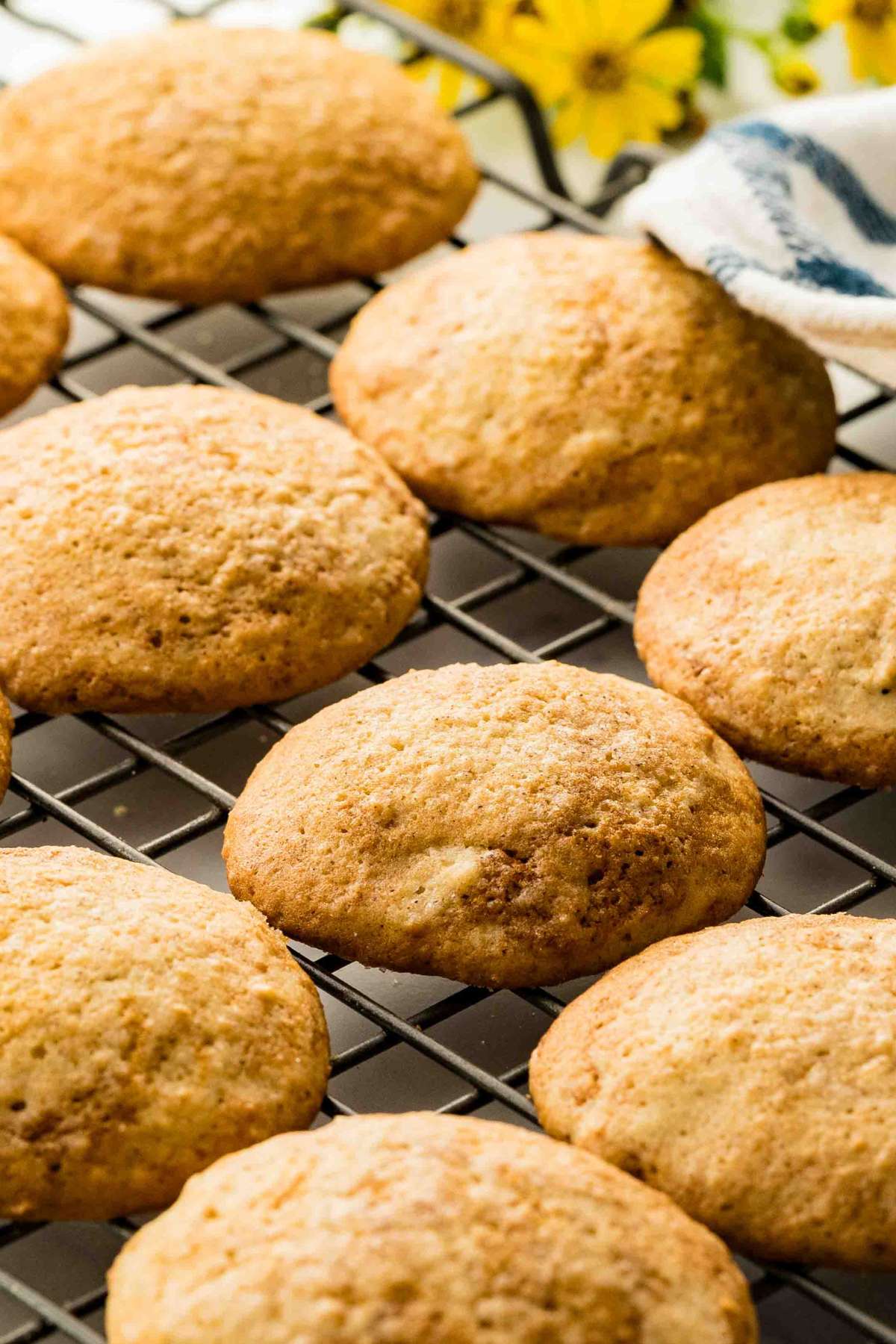 More Fall Cookie Recipes
It's baking season. Here are some more of my favorite seasonal cookies
then I like to say a few more things before including an image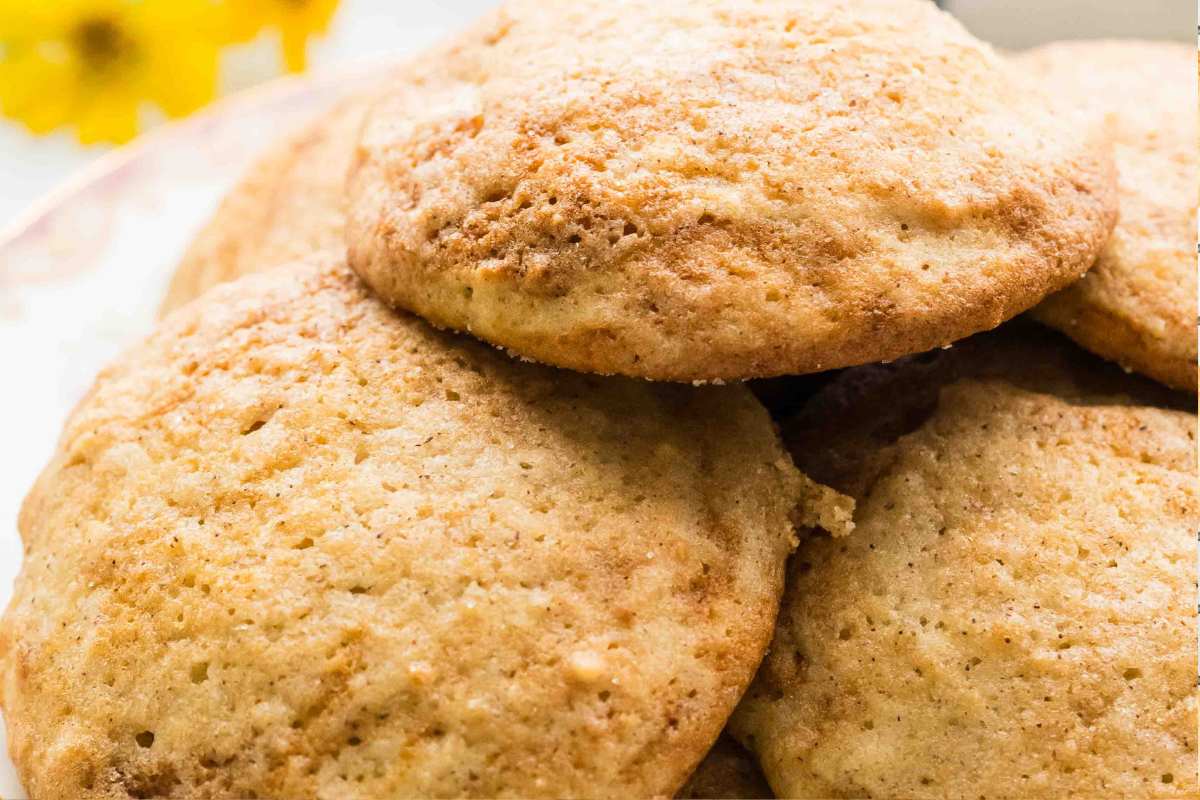 I hope you enjoy the season and have a great year of baking ❤️.