A simple to make cold process soap that's gentle and nourishing for your skin.
This Bastille cold-process soap recipe combines olive oil with a small amount of shea butter for a well-balanced bar. It is simple and affordable to make, and good for beginner soap makers.
How to make Bastille Soap
First, what exactly is Bastille soap?
Technically, Bastille soap contains at least 70% olive oil, and the remaining oils are usually coconut oil and/or other hard oils like shea butter or cocoa butter. The main goal of Bastille soap is to create a bar that retains all of the wonderful benefits of Castille soap, which is 100% olive oil, but is easier to work with cures faster, and has a better lather.
A few things before we get started
If you haven't made soap before, please read this overview of Soapmaking for Beginners. Cold process soap has a lot of special safety rules and you'll need to purchase some soapmaking supplies.
This recipe is great for beginners, but you have to understand the process first.
Why you'll love this recipe
Only two oils! Tired of buying and measuring out so many oils? Me too. This recipe only has two, which makes life easy.
Easy to work with. Bastille soap comes to trace relatively fast and is easy to unmold, unlike some other recipes.
A great family bar. This soap is wonderful for kids, adults, and the elderly.
What you'll need
A soap mold (I prefer a cavity mold rather than a loaf mold for this recipe)
Safety equipment (gloves, goggles, and an apron)
Olive oil
Shea butter
Lye
Water
Fragrance and color (This is optional. My favorite source for these things is Nurture Soap.)
Step by step Bastille cold process soap
Step 1: Make the lye water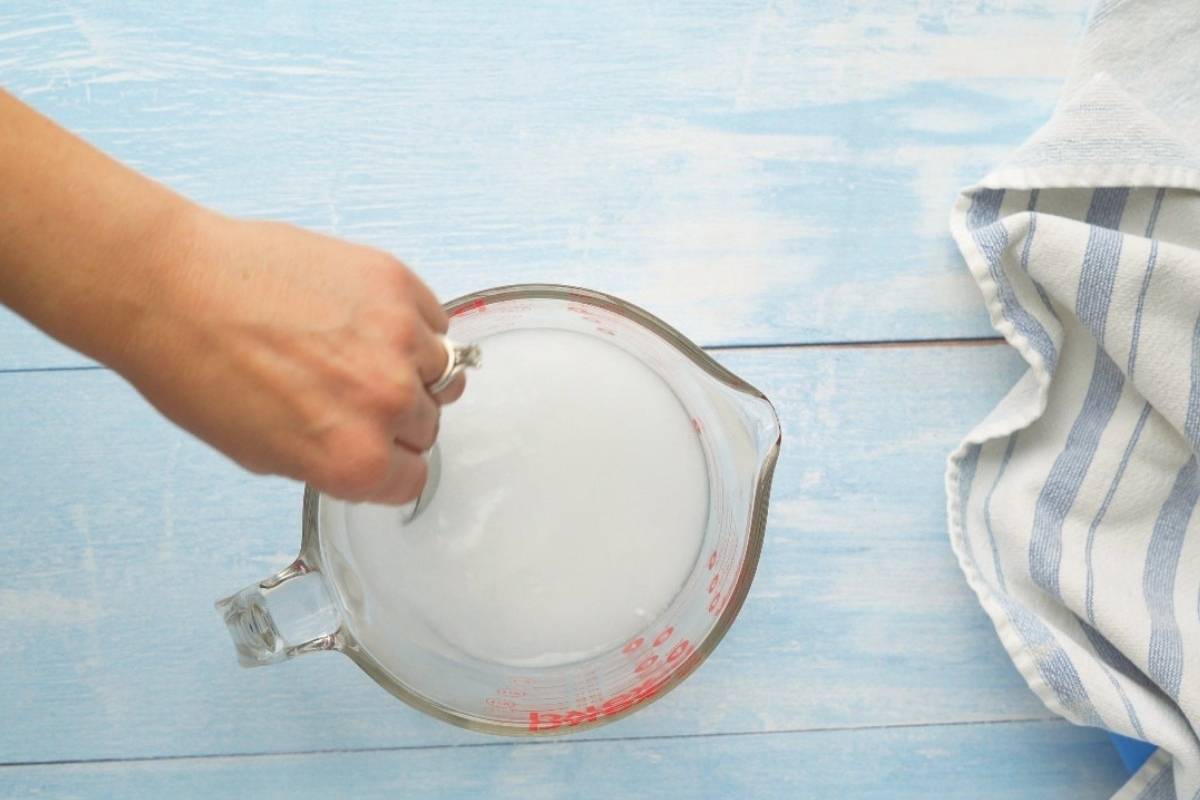 Carefully measure the lye and water on a digital scale using separate containers. Stir carefully until the lye is completely dissolved in the water. The liquid will become hazy and rise in temperature as a result of adding the lye. Allow them to cool undisturbed in a safe location.
Step. 2: Melt the olive oil and shea butter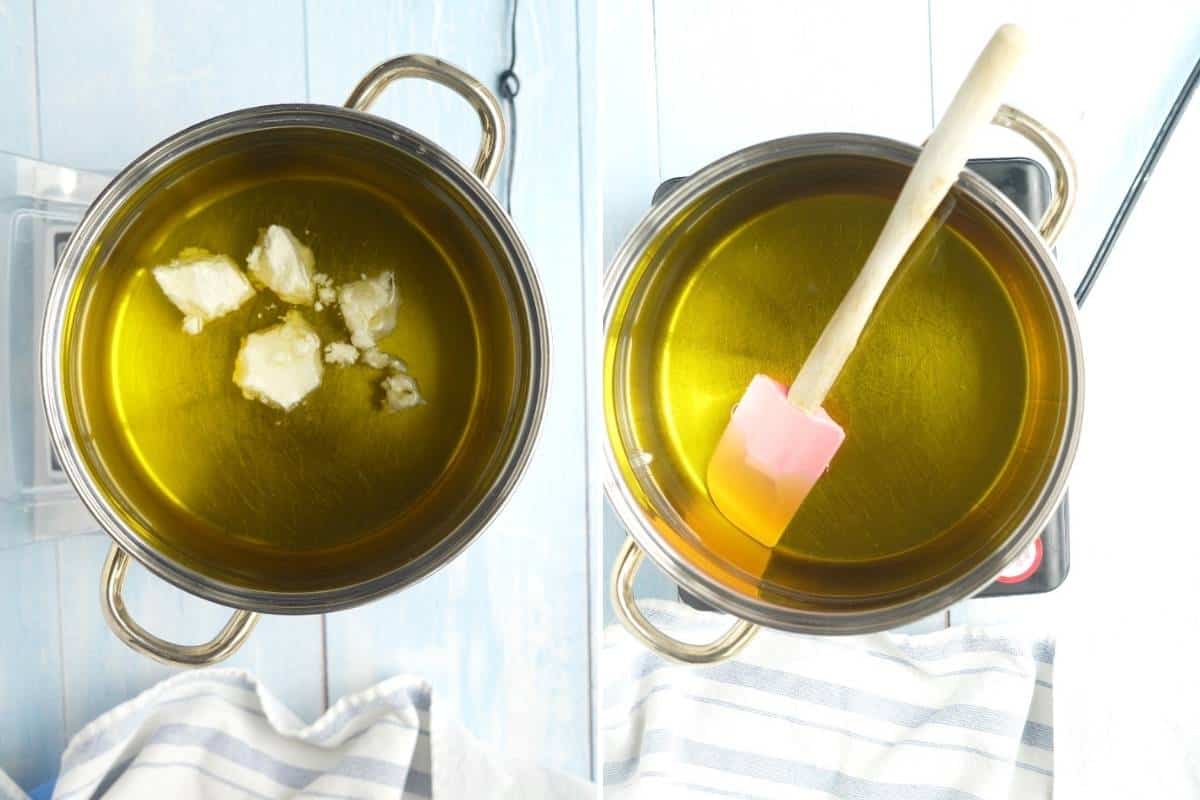 The oils should be measured separately for the best results. Combine each oil in a large saucepan after you measure. Over low heat, melt the olive oil and shea butter until the shea butter is completely dissolved. Set aside to cool while you get out your mold, fragrance, or anything else you'd like to use.
Step. 3: Blend with a stick blender until trace is reached
It's time to mix the ingredients once they've cooled to about 100-115 degrees. Pour the lye water into the container with the oils and use your stick blender to bring it to trace. This will take about 3-4 minutes of blending. Trace. is reached when you lift. up your stick blender and the soap batter rests briefly on the surface rather than. just sinking in. Add any fragrance and color you want to use, and mix them in by stirring with your stick blender with the motor off. Working quickly, pour the batter into the soap mold.
Step 4: Let the soap cure, then unmold!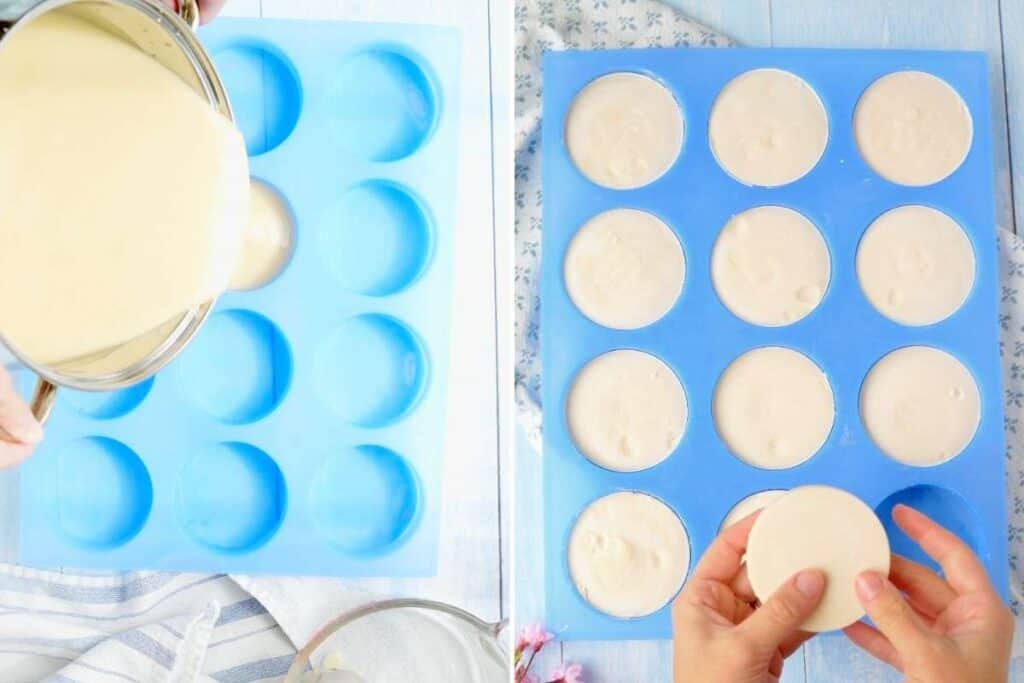 Allow the soap to cure in the mold for 24-48 hours before carefully removing it. Allow it to cure for at least three weeks before using. If you can wait even longer, you'll have a harder. bar that lasts longer.
Tips for success
Make sure you have a quiet, distraction-free workspace. Cold process soap requires focus and mistakes are hard to fix.
Measure your ingredients carefully. Soapmaking is a science and even a small mistake can ruin your batch.
If you're new to soapmaking, I recommend using a fragrance or essential oil that is known for being easy to work with. Floral fragrances tend to be trickier than fruity or fresh scents.
If the appearance of our bar is very important to you, spray the top of your mold with 99% isopropyl alcohol to prevent soda ash (a white coating on the bar. that can develop with this recipe. It's not attractive but doesn't affect the finished product
Variations
More cold process recipes you'll love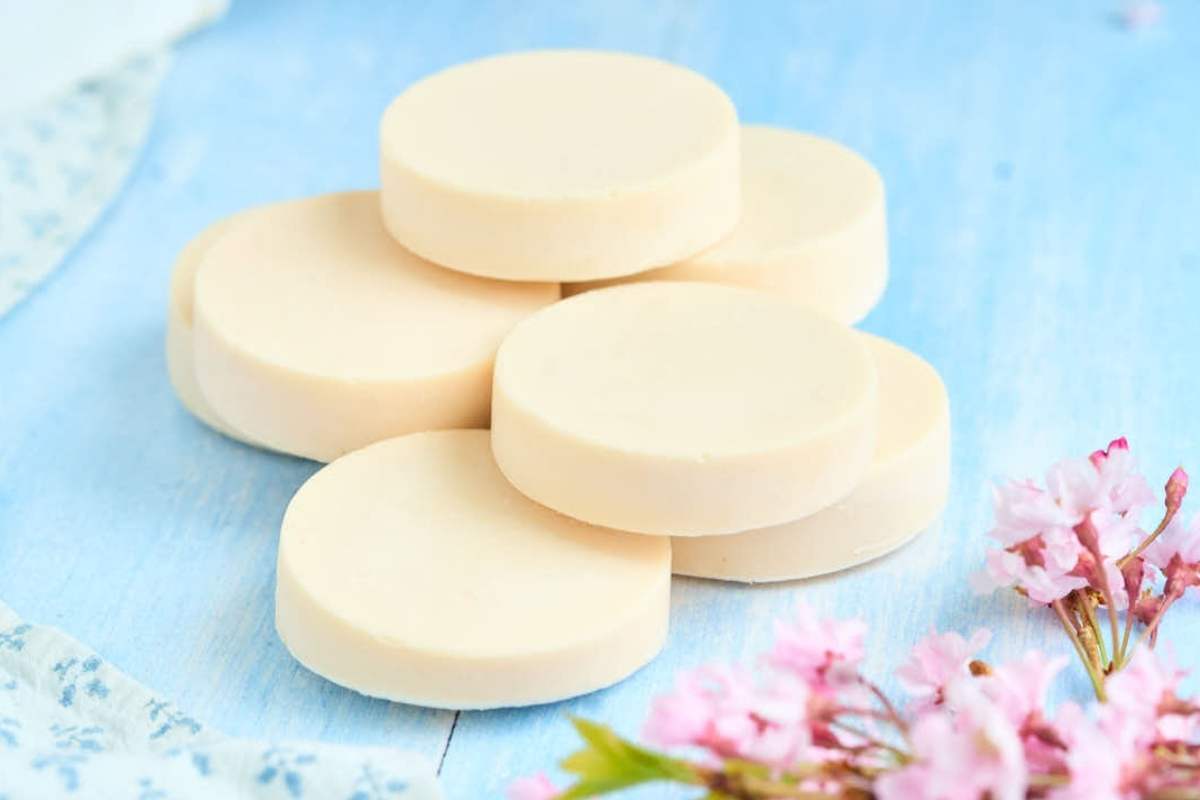 🍅 make it along with me
Follow along step by step. The slides will turn every 7 seconds, or you can click ahead.
Recipe for bastille soap
Bastille Soap Recipe
Print Recipe
A simple to make cold process soap that's gentle and nourishing for your skin.
Click here for a FREE autumn cookbook (25+ Recipes!)
Equipment
soap mold

Safety equipment
Ingredients
25

ounces

olive oil

2

ounces

shea butter

3.46

ounces

lye

8.5

ounces

water
Instructions
Make the lye water. Measure out the lye and water in separate containers using a digital scale. Carefully add the lye to the water and stir until it is fully dissolved. The water will become cloudy and will shoot up in temperature. Set aside to cool in a safe place.

Melt the oils. Measure the oils separately, then combine them in a large pot. Melt the olive oil and shea butter over medium-low heat until the shea butter is fully melted. (You may find it helpful to soften the shea butter in the microwave first, as it's slow to melt.) Set aside to cool.

Stick blend to trace. Once the lye water and oils have both cooled to about 100-115 degrees, it's time to blend. Get out your soap molds and any fragrance or color you'll be adding. Pour the lye water into the pot with the oils and blend with your stick blender until you reach trace. Add fragrance and color if using, and quickly pour into the soap mold.

Cure and unmold. Allow the soap to cure in the mold for 24-48 hours, then carefully remove it. Store in a well-ventilated place and let it cure more for at least 3 weeks before using.
Notes
Follow all safety measures when working with lye and raw soap batter, both are dangerous if improperly handled.
The longer the soap cures after unmolding, the longer it will last.
Did you make this recipe?
If you loved it, please leave a review!
This Bastille soap recipe is perfect for beginners, as it is easy to follow and only requires two oils. You'll love this recipe because it is a great family bar that can be used by kids, adults, and the elderly alike. Enjoy your soap!