Soft and crinkly molasses cookies with lots of spice flavor and slightly crisp edges.  
These old fashioned molasses cookies are the perfect cookie for Christmas or any time. Easy to make and loaded with warm spices.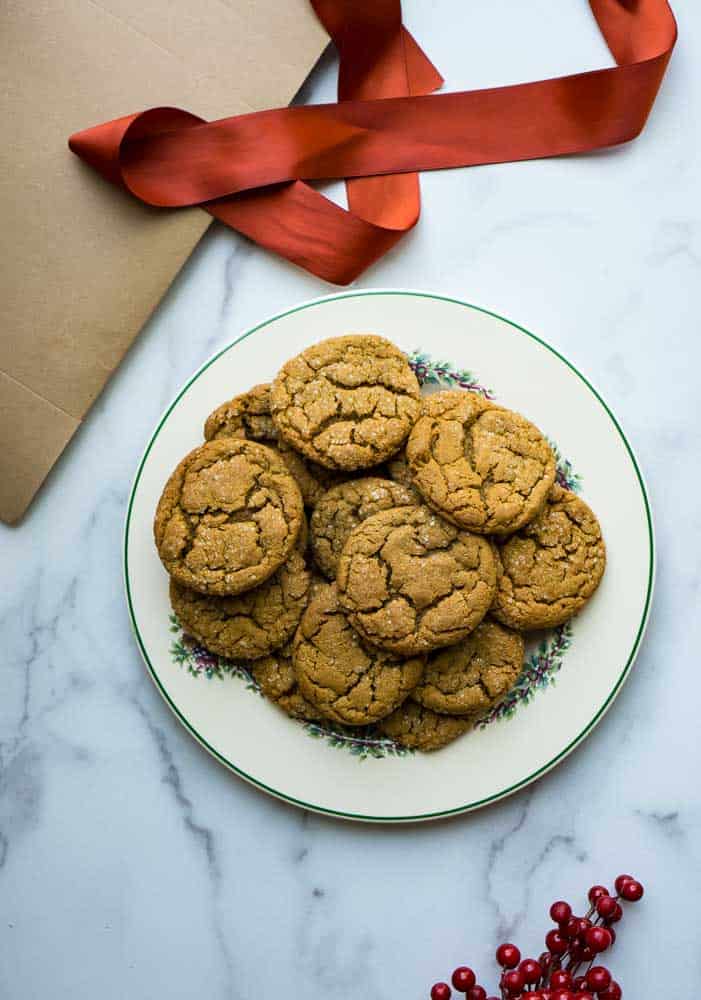 Why this recipe is the best
The best molasses cookies are soft and chewy with slightly crisp edges, coated in delightful crisp sparkling sugar. And here is how you get them!
I once brought a batch of them to my daughter's preschool Christmas party. That evening, one of the moms sent out a school-wide email with a picture of them, asking who brought them and could they please have the recipe. Life has been downhill ever since.
These cookies stay super soft because of the shortening, use pantry ingredients that are easy to find, and are guaranteed to disappear first from any cookie tray.
Ingredients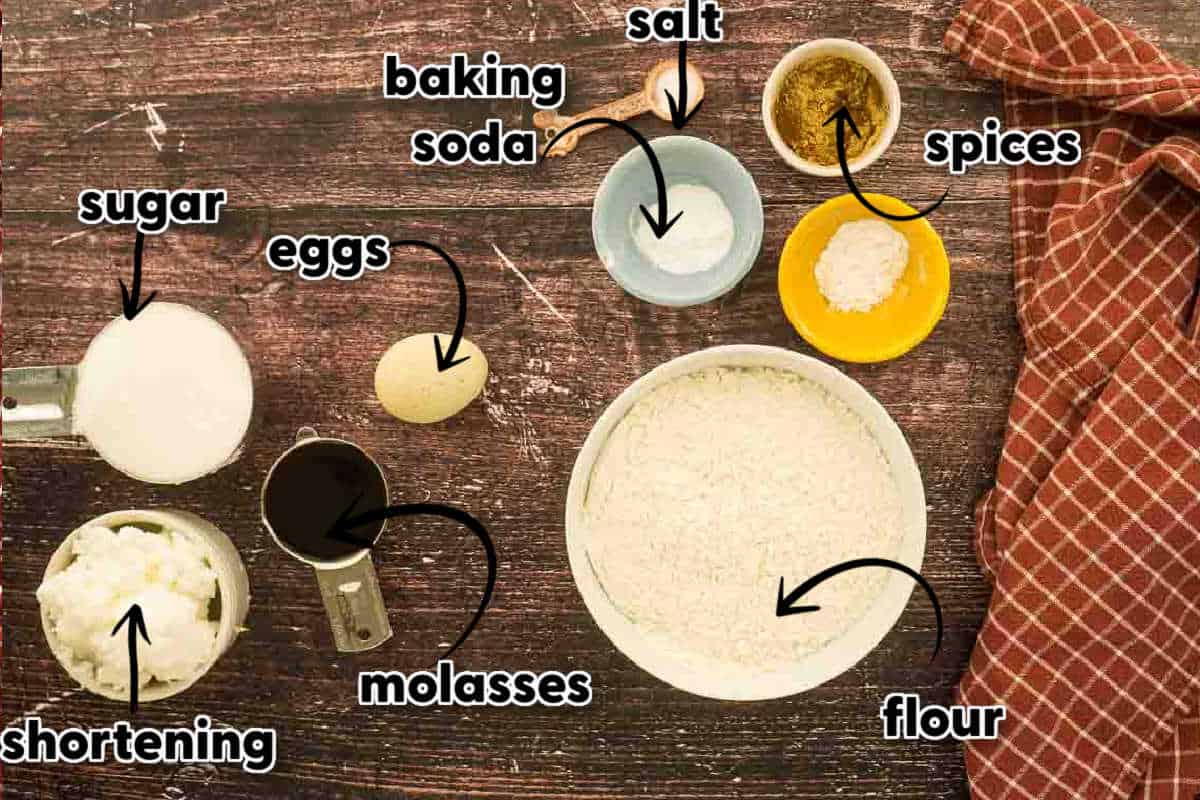 3/4 cup shortening
1 cup plain sugar
1 egg
1/4 cup molasses
2 cups all purpose flour
1 teaspoon baking powder
1 teaspoon baking soda
1/4 teaspoon salt
1 heaping teaspoon. ground ginger
1 heaping teaspoon cinnamon
3/4 teaspoon allspice
1/2 teaspoon cloves
Sparkling sugar for rolling
Step by step
Making the dough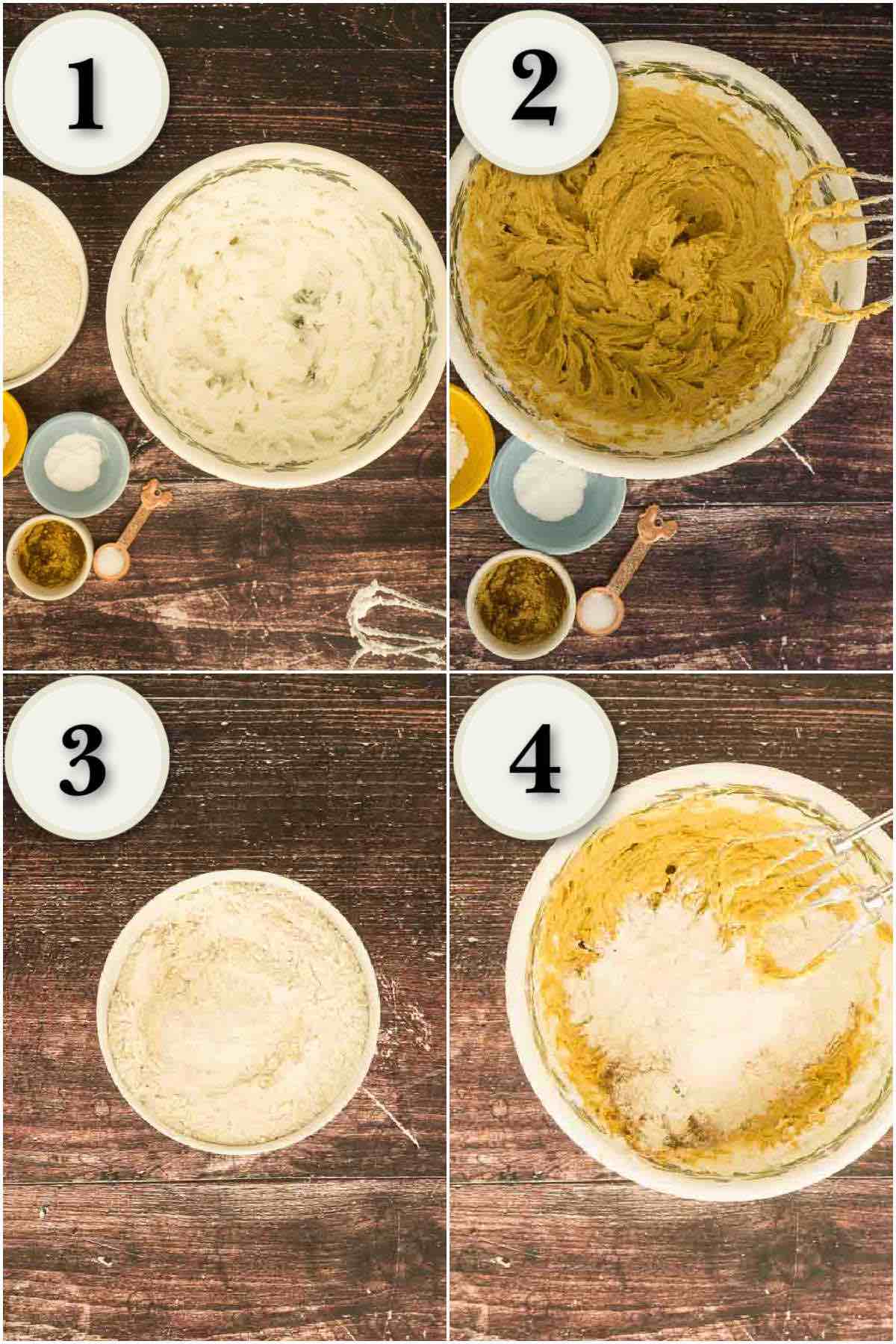 1. The first step is to beat the shortening and granulated sugar together in a large bowl until they are light and fluffy. You will want to use an electric mixer for this recipe. Either a stand mixer or hand mixer will work perfectly fine. To get the right fluffiness, you'll want to beat on medium speed for about three to five minutes.
2. Add the egg and molasses and beat into the shortening mixture until thoroughly mixed.
3. Mix the flour, baking soda, salt, baking powder, and all the spices together in a large bowl.
4. Add the dry ingredients to the sugar mixture one cup at a time, mixing on low until just combined. Don't over mix!
Chilling, baking, and cooling
5. To guarantee soft and chewy cookies, we need to chill the dough for at least an hour. This helps the cookies bake nice and thick!
6. Preheat the oven to 350 degrees if you have a convection oven, or set a regular oven to 375. Scoop the cookie dough into tablespoon sized balls and roll them individually in sparkling sugar.
7. Place the dough balls onto a prepared baking sheet with parchment paper. They will spread and flatten a bit, but can be placed about an inch apart.
8. Bake the cookies for 9-11 minutes until the edges are slightly darkened. The tops will crack. Let them cool on a cooling rack before you eat them
????????? Baking tips
Molasses is sticky to work with, so I always spray the inside of my measuring cup with a non-stick spray. It helps it slide out easily and clean up faster.
Don't use blackstrap molasses, extra dark molasses, or robust molasses: Grandma's original works well in this recipe.
Make sure you chill the dough as the recipe states. Otherwise, the cookies will spread out too much and be flat and crispy, not soft.
Sparkling sugar is coarser than normal sugar and gives the cookies a beautiful crunch and sparkle. If you can't find it, regular white sugar will do fine.
A cookie scoop is great for these and any other drop cookies. Look for a cookie scoop with gears rather than a spring, it will last much longer.
You can substitute butter for the shortening and brown sugar for the white sugar, if you insist! But the shortening helps them stay soft and chewy and they are better that way.
More Christmas baking: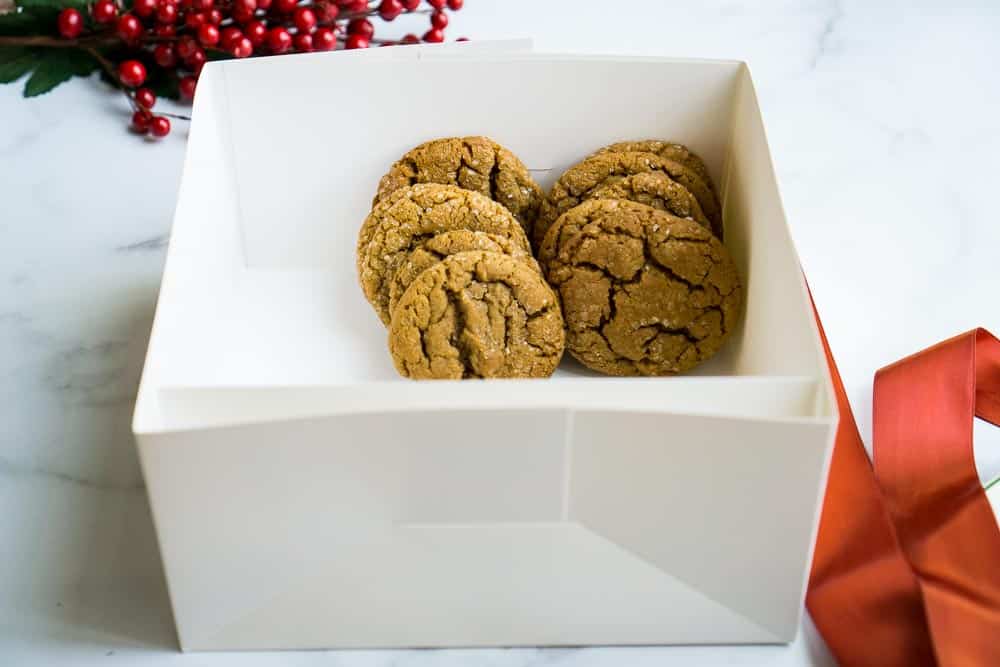 Print the recipe here!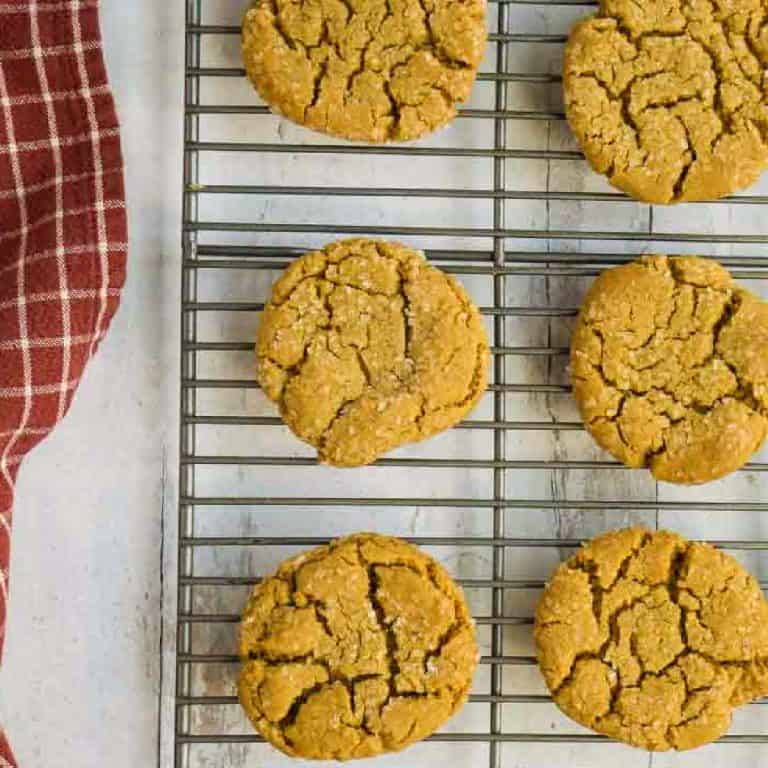 Soft Old Fashioned Molasses Cookies
Print Recipe
Soft and crinkly molasses cookies with lots of spice flavor and slightly crisp edges.
Click here to grab a free mini-cookbook with my best seasonal recipes
Ingredients
¾

cup

shortening

1

cup

plain sugar

1

egg

¼

cup

molasses

2

cups

all purpose flour

1

teaspoon

baking powder

1

teaspoon

baking soda

¼

teaspoon

salt

1

heaping teaspoon ground ginger

1

heaping teaspoon cinnamon

¾

teaspoon

allspice

½

teaspoon

cloves

Sparkling sugar

for rolling

¼

teaspoon

nutmeg
Instructions
Beat shortening and white sugar together for 3-4 minutes,using electric mixer, until fluffy, scraping down sids as needed. Add egg and molasses and beat until well blended.

Mix the flour, baking soda, baking powder, salt, and spices in a large, separate mixing bowl. Add the flour mixture to shortening and sugar mixture one cup at a time. Mix at low speed after each addition until just combined.

Cover bowl with plastic wrap and chill in fridge one hour.

Preheat oven to 350 convection bake OR 375 on regular bake. Shape into tablespoon sized balls and roll in sugar individually.

Bake for 9-11 minutes, depending on how crisp you would like the edges. Cool on racks. Store in airtight container up to five days. (See notes for freezing instructions.)
Notes
Like most cookie dough, this freezes very well. Shape, roll in sugar, and place the dough balls on a cookie sheet. Freeze on cookie sheet for a few hours, then place in freezer bag and freeze up to a few months. Add a minute or so to the baking time if baking from frozen.
You can also freeze fully baked and cooled cookies and simply defrost at room temperature.
Nutrition
Calories:
108
kcal
|
Carbohydrates:
11
g
|
Protein:
1
g
|
Fat:
7
g
|
Saturated Fat:
2
g
|
Cholesterol:
7
mg
|
Sodium:
92
mg
|
Potassium:
65
mg
|
Fiber:
1
g
|
Sugar:
3
g
|
Vitamin A:
10
IU
|
Calcium:
20
mg
|
Iron:
1
mg
Enjoy this classic molasses cookie recipe!