Light and soft dinner rolls made from scratch, then brushed with melted butter and garlic, and finally topped with parmesan cheese.  
A delicious and super soft dinner roll, brushed with garlic butter and sprinkled with parmesan cheese. Huge crowd pleaser!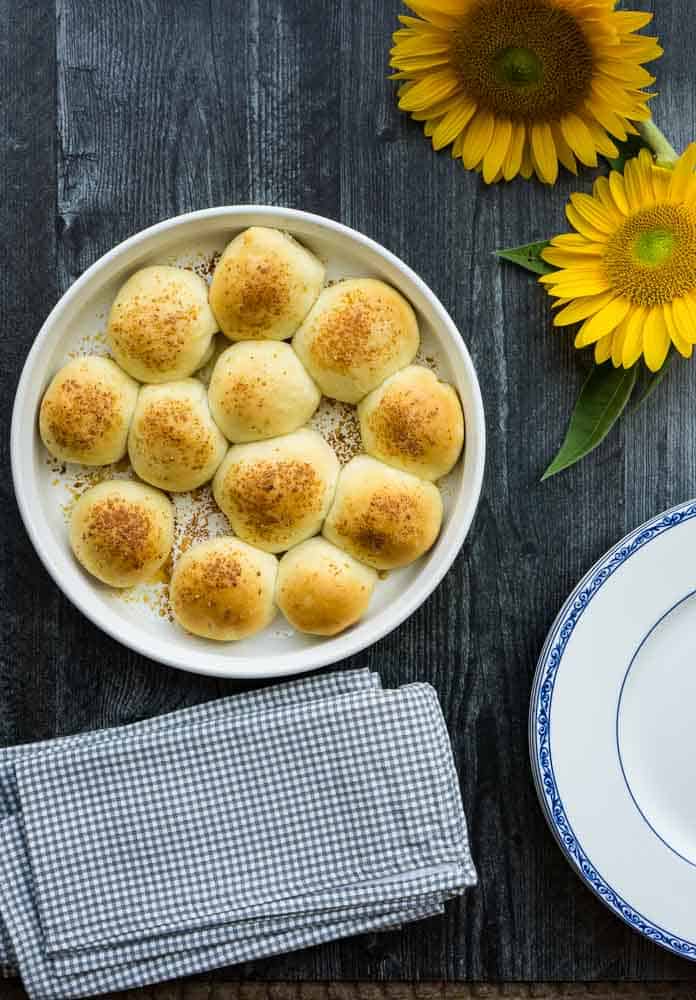 Garlic rolls are a family favorite
The summer after my third baby was born, my niece came to stay with us for a few months and help with the older kids. I loved having her with us, but a fifth picky eater in the house made dinner time even more complicated. Her favorite thing was breads of all kinds, and this one was her absolute favorite. The recipe makes two dozen and we would polish them off easily. A dozen with dinner, and the next dozen nibbled on throughout the day.
In a way, this recipe was the hero of our summer. Anytime we were bored we would pull out the bread machine and she would start the dough. I think she was glad to go home at the end of her months here, but I know she missed these rolls.
I don't make them as often as I did that summer, but they are always welcome at the dinner table. I hope you will give them a try and make them a part of your bread baking rotation as well.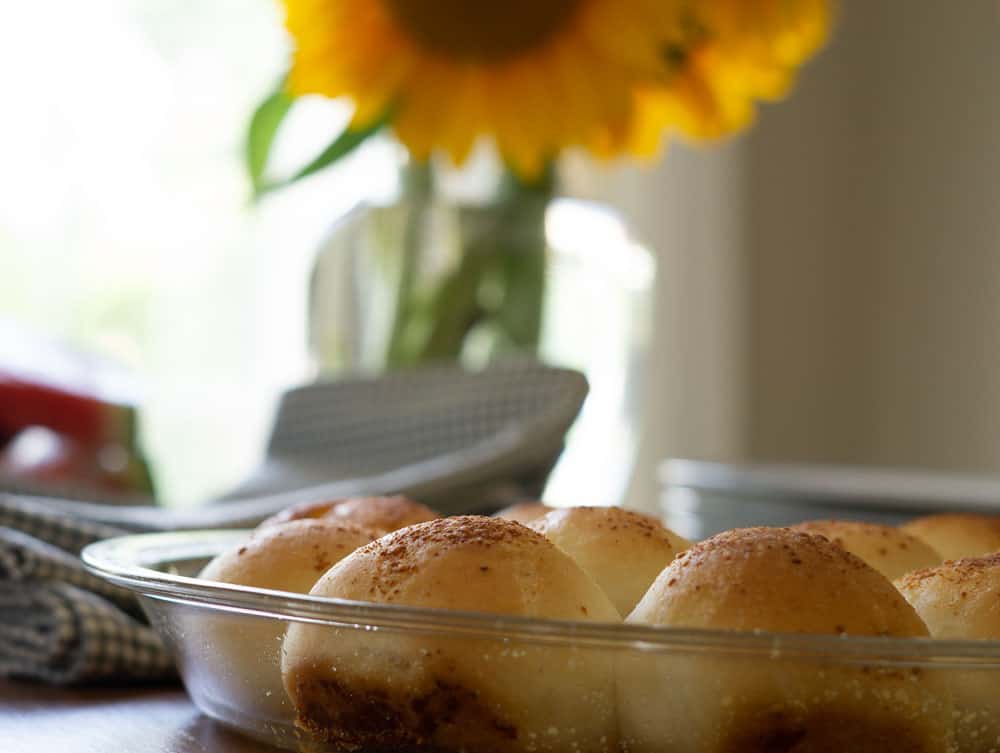 This article contains affiliate links, meaning that if you purchase after clicking on one, I may earn a commission at no extra cost to you. As an Amazon Associate, I earn from qualified purchases.
A delicious dinner roll base
These rolls are more than just a flavorful topping… the base roll recipe is one of the best out there. It might seem like a lot of butter and sugar, but they don't taste sweet, just soft and impossibly fluffy. The powdered milk helps them rise as high as possible. I always knead and rise the dough in my bread machine then remove it to shape and do the final rise.
If you have family members who don't like garlic, you could leave one pan of the rolls without the garlic and just brush them with plain butter before baking. They have plenty of flavor to stand on their own as a plain roll.
(Want a sandwich roll with a crisp crust? Try this recipe!)
Helpful tools:
Step by step roll making:
If you have never made a yeast bread before, please check out my beginners guide to yeast bread baking, which will go over the basic steps and different methods you can try.
Lay out ingredients and and allow butter to come to room temperature.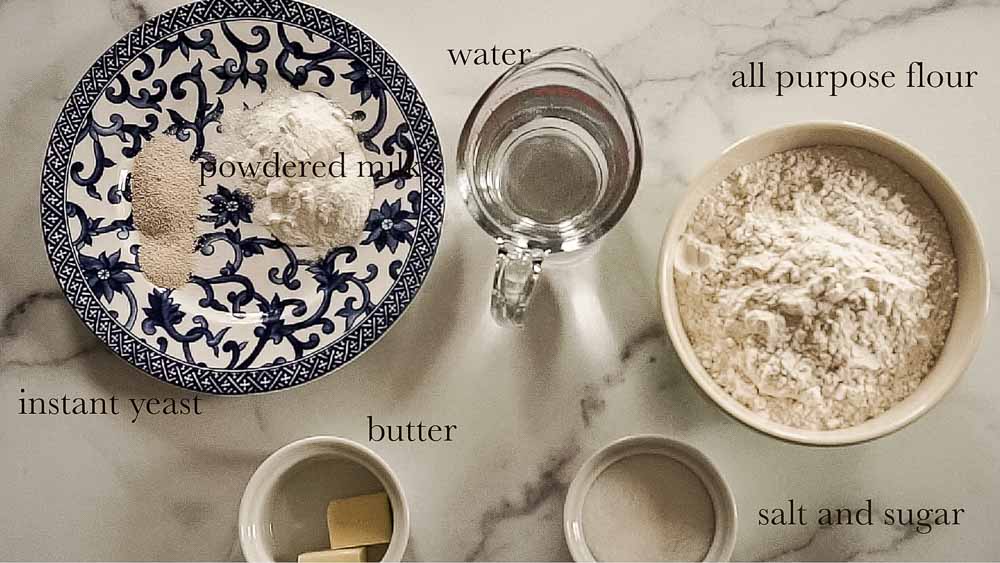 Knead by hand, stand mixer, or bread machine until smooth. (I highly recommend a basic bread machine just for kneading and rising. This is the model I have and love.)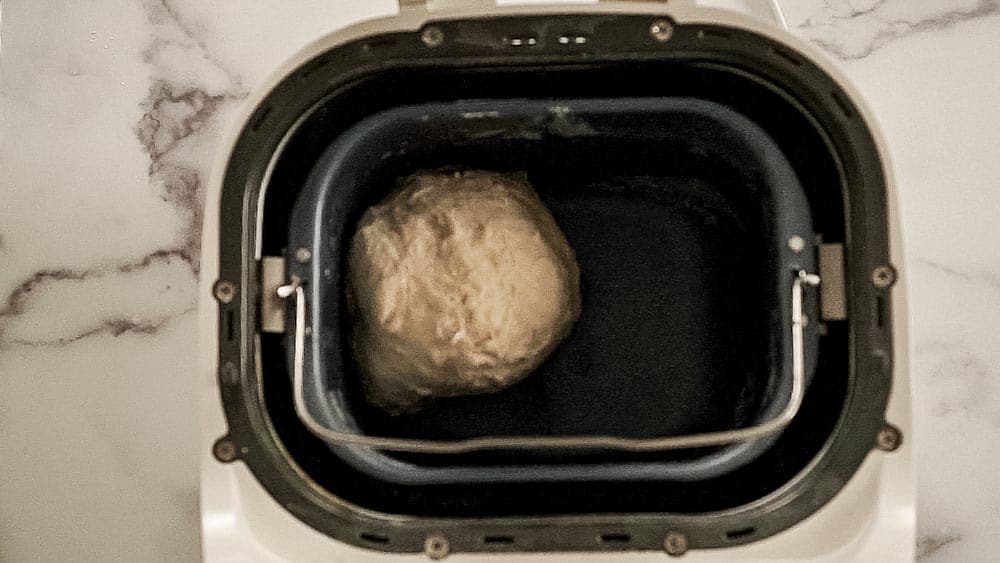 Allow to rise either in bread machine or clean bowl, until puffy and doubled in bulk
Divide into 24 equal pieces and shape into rolls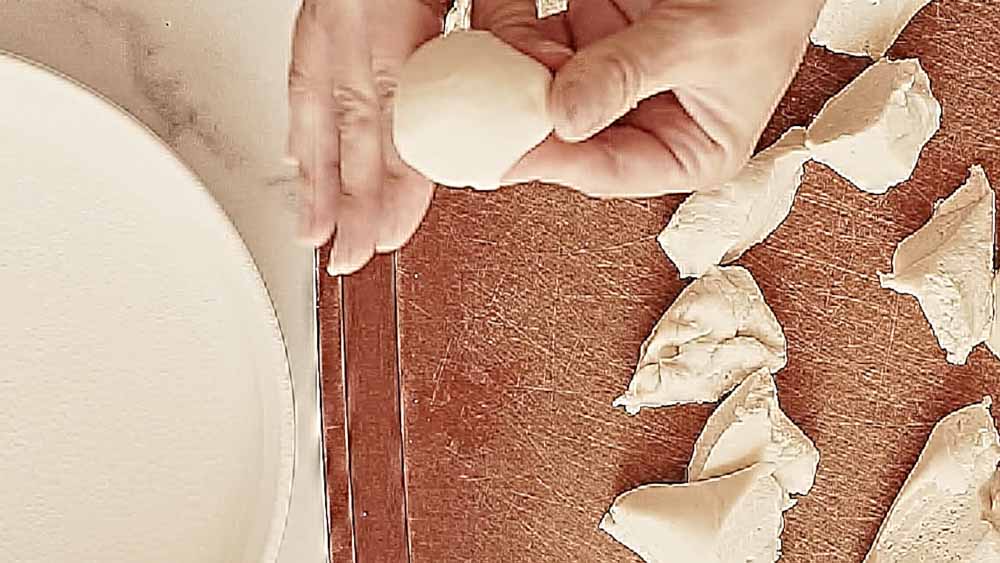 Drizzle on melted butter with garlic clove and sprinkle on parmesan cheese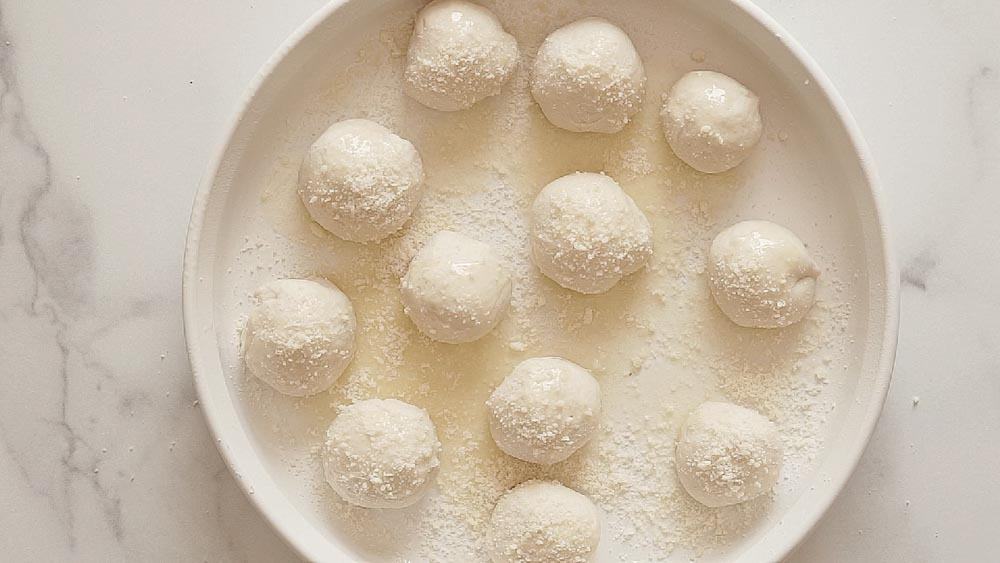 Allow to rise 1 hour, and bake until golden brown.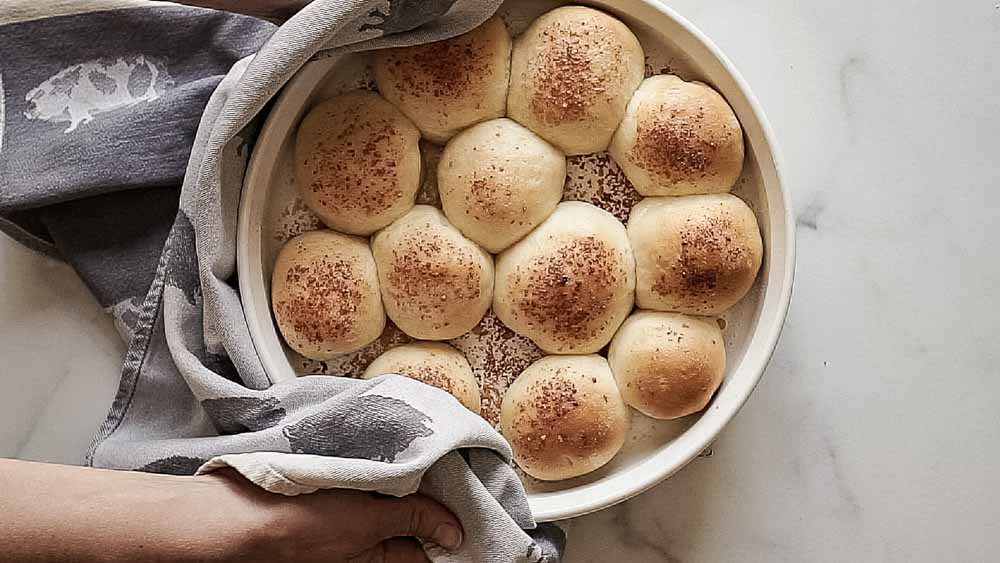 More rolls:
Here's the recipe and video!
Garlic Parmesan Dinner Rolls: Super Soft and From Scratch
Print Recipe
Light and soft dinner rolls made from scratch, then brushed with melted butter and garlic, and finally topped with parmesan cheese.  
Click here to grab a free seasonal e-cookbook!
Ingredients
Dough:
1

cup

water

1 1/2

teaspoons

salt

1 1/2

tablespoons

softened butter

3

tablespoons

sugar

3

cups

all purpose flour

2

tablespoons

powdered milk

1 1/2

teaspoons

instant yeast

SAF brand is best
Topping:
4

tablespoons

melted butter

1

crushed garlic clove

3

tablespoons

grated parmesan cheese
Instructions
Combine all ingredients in a bowl or bread machine bucket and knead by hand, stand mixer, or bread machine until smooth .

Allow to rise, covered, in a warm place for 60 minutes until doubled in bulk.  

Turn out of bowl or bread machine and divide into 24 equal pieces.  You can use a scale to be exact. Shape each piece into a round roll by pinching the bottom of your piece of dough.  This will smooth out the top.  Arrange in two round pie plates or other shallow baking dishes.

Combine melted butter and crushed garlic clove and brush on top of rolls.  Sprinkle parmesan cheese on top.

Cover with greased plastic wrap and allow to rise until puffy, about 45 minutes.  Towards the end of the rising time, preheat oven to 375 degrees with rack in center.

Remove plastic wrap and bake for 15-18 minutes until golden brown.  Remove and place pie plate on cooling rack.  They can be served directly out of the pan or removed and placed on a serving dish.
Notes
These do not freeze very well, but keep at room temperature for a few days.  
I like Baker's Powdered Milk from King Arthur flour, but less expensive brands are also available in the baking aisle of the grocery store.
You can mix Italian seasoning in with the melted butter as well.
Nutrition
Calories:
77
kcal
|
Carbohydrates:
14
g
|
Protein:
2
g
|
Fat:
1
g
|
Saturated Fat:
1
g
|
Cholesterol:
1
mg
|
Sodium:
167
mg
|
Potassium:
32
mg
|
Fiber:
1
g
|
Sugar:
2
g
|
Vitamin A:
43
IU
|
Vitamin C:
1
mg
|
Calcium:
15
mg
|
Iron:
1
mg