If you want to start a vegetable garden but are low on space, a raised bed garden might be the answer. And if you need some inspiration for your garden plans, check out these sample layouts for ideas.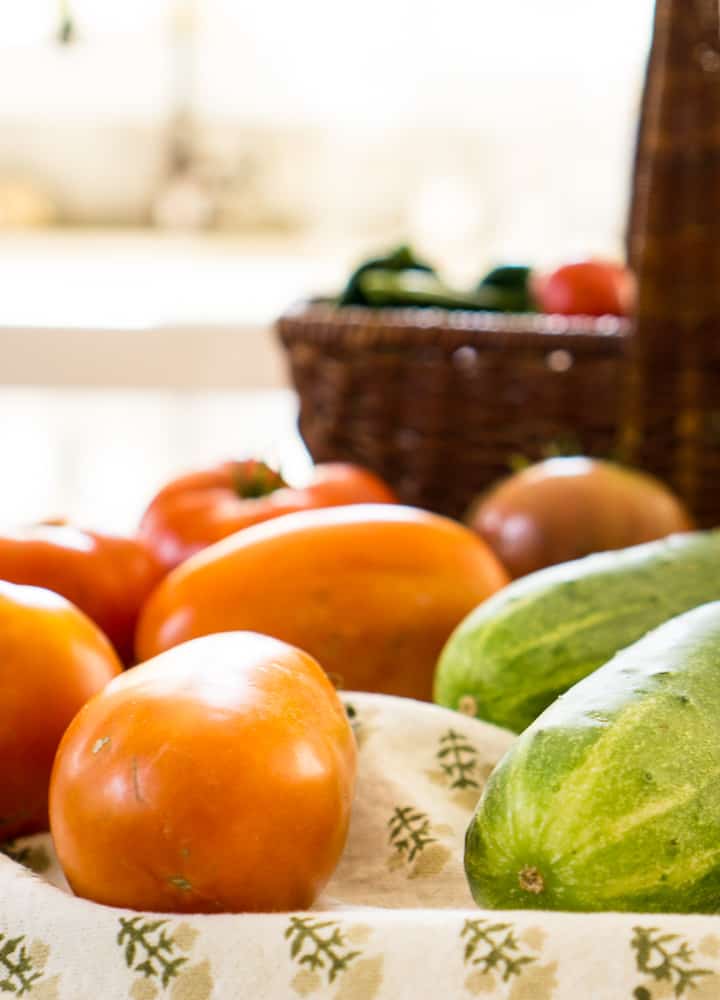 Why raised beds?
So many people are frustrated or overwhelmed by traditional gardening techniques, which usually involve tilling the soil and lots of weeding. Raised beds are much easier and involve buidling soil above the native ground and holding it in with a barrier, usually wood.

(There are some downsides: they are expensive and will eventually rot and need to be repaired and replaced. Also, constantly paying for new soil year after year gets expensive. If, like me, you decide that you prefer in ground gardening, use these sample layouts as inspiration for a wide-row traditional garden.)

Square foot gardening is a popular formed of raised garden beds. It involves filling the beds with super-rich, purchased soil and compost and planting things very, very close together. If you are doing very fertile soil like that, you can cut the space i am listing in half. But in my experience, it is easier and cheaper to let the plants grow to their full potential and space them out a bit more.

Why do I need a garden plan?
If you are using raised beds or just have limited garden space in general, a garden plan is a must. (Well, really it's a must for anyone, period.)
You will really be surprised by the amount of produce you can in a smaller space when you are working with 4 foot wide beds. There is very little wasted space in the garden when the planting rows are so wide.
A garden plan helps you maximize this space. These layouts are just examples to tweak and refine.
Ready to start planting? Here are some examples of ways to lay out your garden space to maximize your growing season. I used companion planting principles when combining different vegetables, but if you aren't wedded to that idea, you can mix and match however you'd like!

Remember, these rectangles each represent a 4×8 rectangle. This could be a raised bed or a section of an in-ground wide row.

Sample 4×8 Raised Bed Garden Layouts: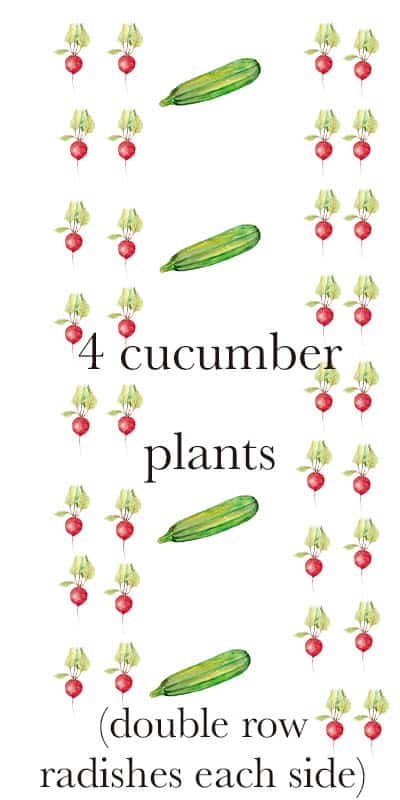 How to make your own garden plan:
All you need is paper and pencil! Graph paper is helpful, and you can always download a free sheet here.
Start with a list of what you want to grow. Keep in mind what vegetables are the most practical to grow, and plan for canning and preserving, if you have the room..
Then consult catalogs for varieties you are interested in. Sometimes you can't grow everything you want, and that's okay. It's better to have just a few crops that do well, rather than a bite or two of many different vegetables.
And then use these example plans for inspiration, look on the backs of your seed packets for recommended spacing, and start sketching. Expect to refine many, many times. That's all part of the process! Always remember that the richer your garden soil, the closer you can space your vegetables. But a little extra space is better than not enough.
If you want a simpler planning method, I have a garden planning workbook with sheets for brainstorming, layout pages, and sample garden plans available for purchase here.
For more on gardening:
Above all, don't forget to enjoy the garden planning process. I hope these sample layouts are helpful to you, but most importantly I hope that your garden beds are filled with things you love.