Inside: how to take advantage of succession planting and learn what to plant in your garden in summer.
Timing the garden is hard. Planting tomatoes and peppers have to be done when the nights are no longer cold, and all danger of frost has passed. You start getting excited when the first warm days of April come, but it's still too early. And then, suddenly, it is July, and the time for planting is over.
Well… not really.
There's a long enough growing season for planting veggies, fresh herbs, and cut flowers in most climates. Want a fall crop of goodies like sweet potatoes and spinach? Midsummer is the time to plant.
Just think of it as one more chance to get it right.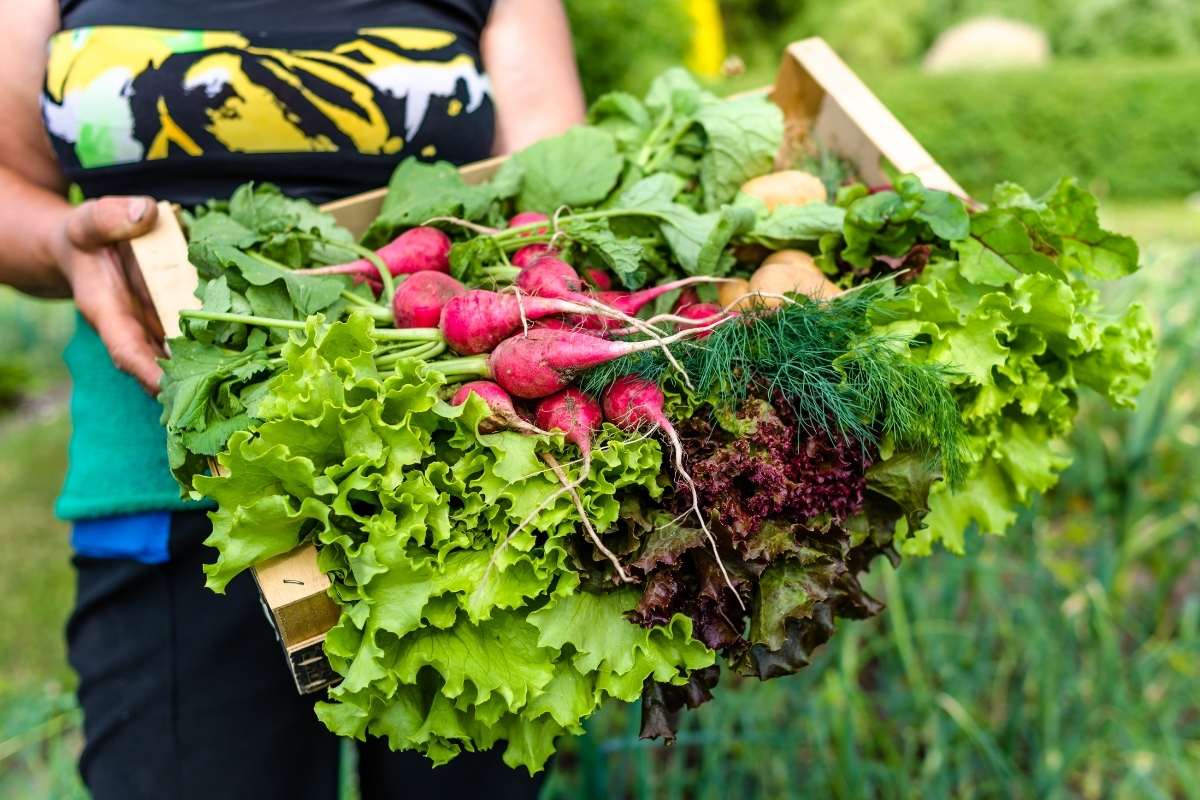 Planting A Summer Garden For A Fall (and summer) Harvest
Midsummer planting has two distinct goals:
A second harvest of hot weather plants like corn, tomatoes, beans, and cucumbers
A fall harvest of cabbage, broccoli, and cool weather plants.
Midsummer is an overlooked time to plant but is usually quite successful. The warmer, humid summer nights are ideal for quick seed germination and fast plant growth.
Planting a second summer garden is a great way to extend your produce season.
If you are interested in home canning, having a harvest during the cooler month makes working over a hot stove more pleasant.
Vegetables for summer planting
Vegetables for midsummer planting can be grown in almost any climate, but areas with shorter summer will need to choose faster-maturing varieties. Alternatively, you can start seeds indoors.
Check seed catalogs for days to maturity for different varieties of your favorite vegetables. You can often find quick growers that are ideal summer vegetables.
Some of the best choices are the following:
1. Annual Herbs
Annual herbs do very well planted in summer because they are ready quickly. If your dill or parsley tends to suffer in the heat, a July planting will do well because it matures in cooler months.
Love basil? Plant extra in July for a fruitful bounty come fall.
2. Cherry Tomatoes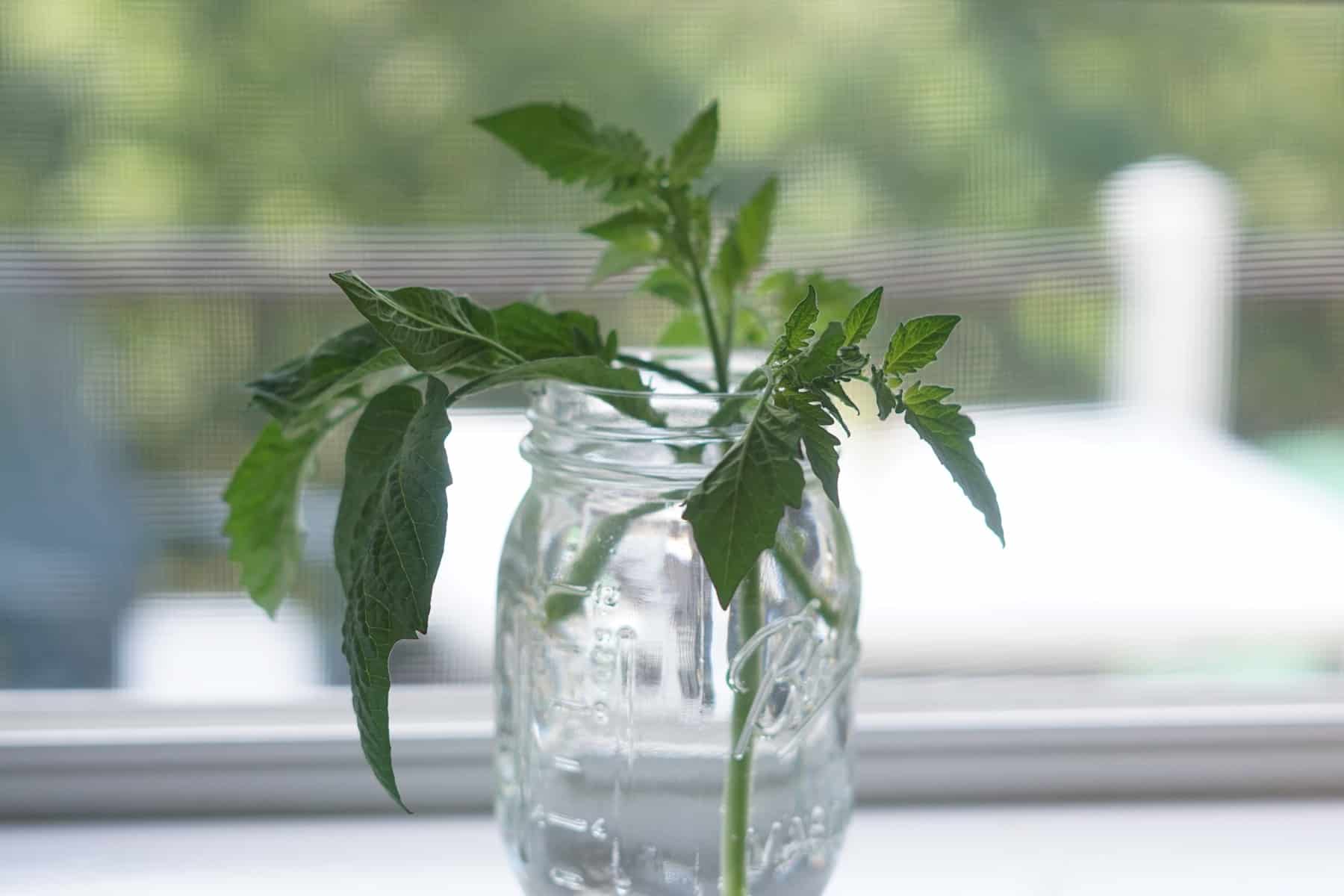 Large tomatoes take a long time to produce fruit, so plant tomatoes that are either very early or small, like cherry tomatoes. (Zones 7 and warmer can comfortably grow a later planting of large tomatoes.)
Yes, technically, a tomato plant from spring will bear until frost. But one planted in late April will just be done by early September. For me, at least, it will either be overtaken by blight, knocked over in a severe thunderstorm, or be tired and have given up on life.
You can direct sow seeds if you have spare garden space, start seeds indoors, or use my favorite method, rooting a stem in a glass of water.
Cherry tomatoes can bear a lot of fruit in a short amount of time.
3. Cucumbers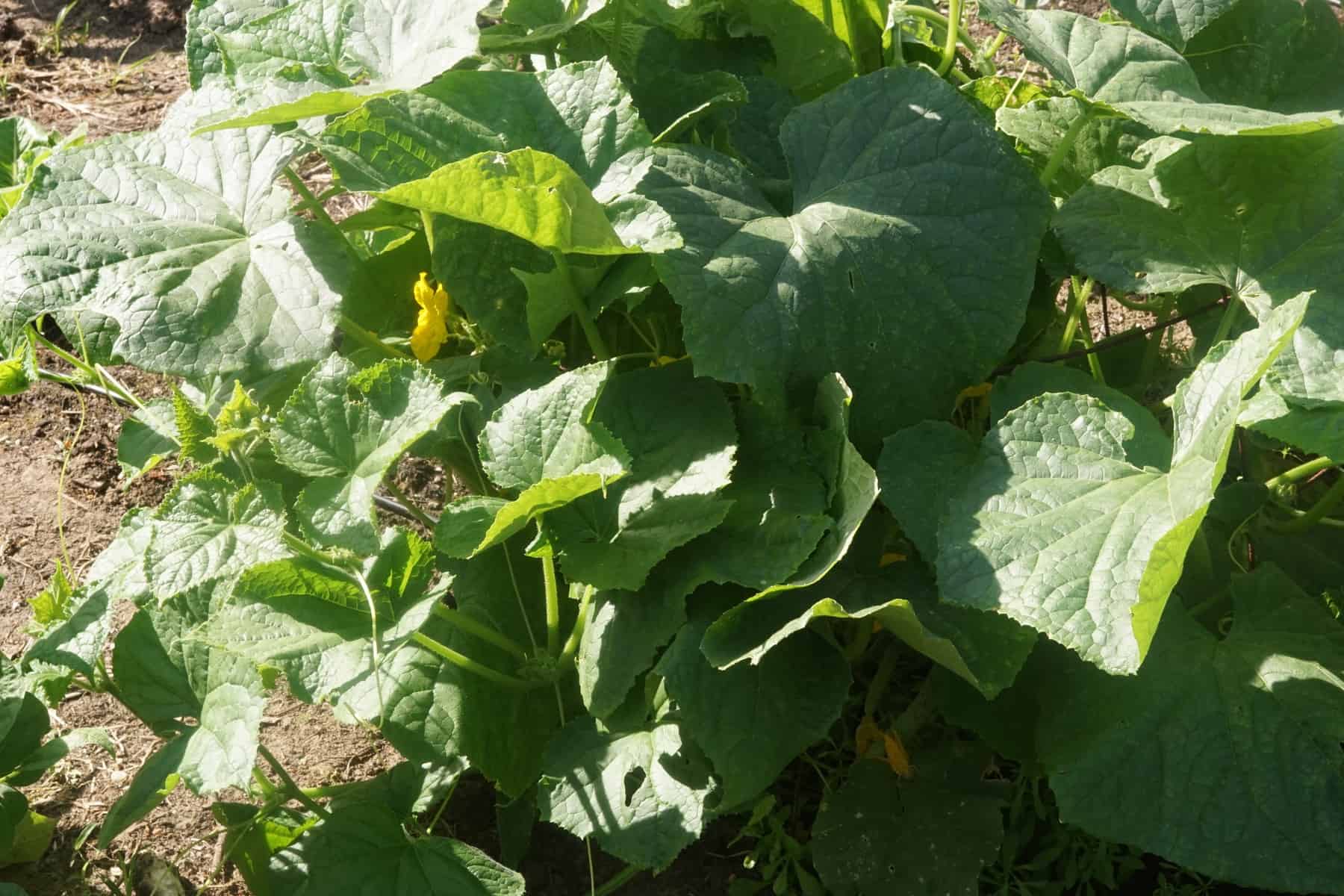 Cucumbers are heat lovers, and they can produce a lot of fruits within a few months, so cucumbers benefit from a second planting for late summer cukes. They love warm soil and will grow very quickly. You can direct seed and enjoy a second abundant crop within 50 days.
4. Zinnias
Another quick grower that loves warm weather, zinnias will bloom all season long. But if you'd like a change of colors for late summer and early fall (maybe some orange and burgundy), plant seeds in July.
Cut flowers do well in midsummer planting because they mature quickly and produce many blooms.
You can also start them indoors with a heating mat.
4. Beans
Beans are easy to grow and can be planted in most parts. They're a great warm-weather crop because they grow so quickly and easily. Since You can plant them close together, they're a great choice to fill in vacant posts in your garden beds.
8. Summer Squash
Summer squash (such as zucchini) can be direct-seeded in the garden after the last frost date, and you can keep on planting it up until early July in most zones.
9. Kale and swiss chard
Kale does well planted in summer so that it can be harvested in fall.
Some types of kale will overwinter themselves for next year's spring harvest.
Swiss chard tastes best when it matures in cool weather, perfect for late summer planting for fall harvests.
10. Broccoli/ Cauliflower
Broccoli is another cool-weather crop that does well planted in July and August. It is not heat-tolerant, so protect young plants with shade cloth or simply growing in partial shade.
11. Sunflowers
Sunflowers do well in warmer climates, but darker shades are perfect for fall. Sow seeds about 60-70 days before you'd like to harvest for autumn bouquets.
I like Chianti, Autumn Beauty, and Soraya for late summer and fall. Growing sunflowers is fun and easy, so even if you're tired of the garden, at least do some of these.
12. Carrots
You can plant carrots in the garden roughly every three weeks until late July or early August.
They love cool temperatures and will survive the first frost, doing well until the first hard freeze.
13. Corn
Corn is a bit trickier because two different types cannot mature simultaneously as the seeds will cross and affect the taste. (This is because you are eating the seed part, unlike other vegetables). So you can either plant one kind and stagger it or be sure that your other varieties will be at least two weeks apart in maturity. A simple plan would be to plant twice, two different types each time. For example:
May 1st, plant American Dream (75 days, matures July 15th) and Silver Queen (93 days, develops August 4th)
June 20th, plant American Dream (matures September 5th) and Silver Queen (matures September 23rd) again
Remember You must plant it in blocks, so this will take a lot of room.
14. Pumpkins and other winter squash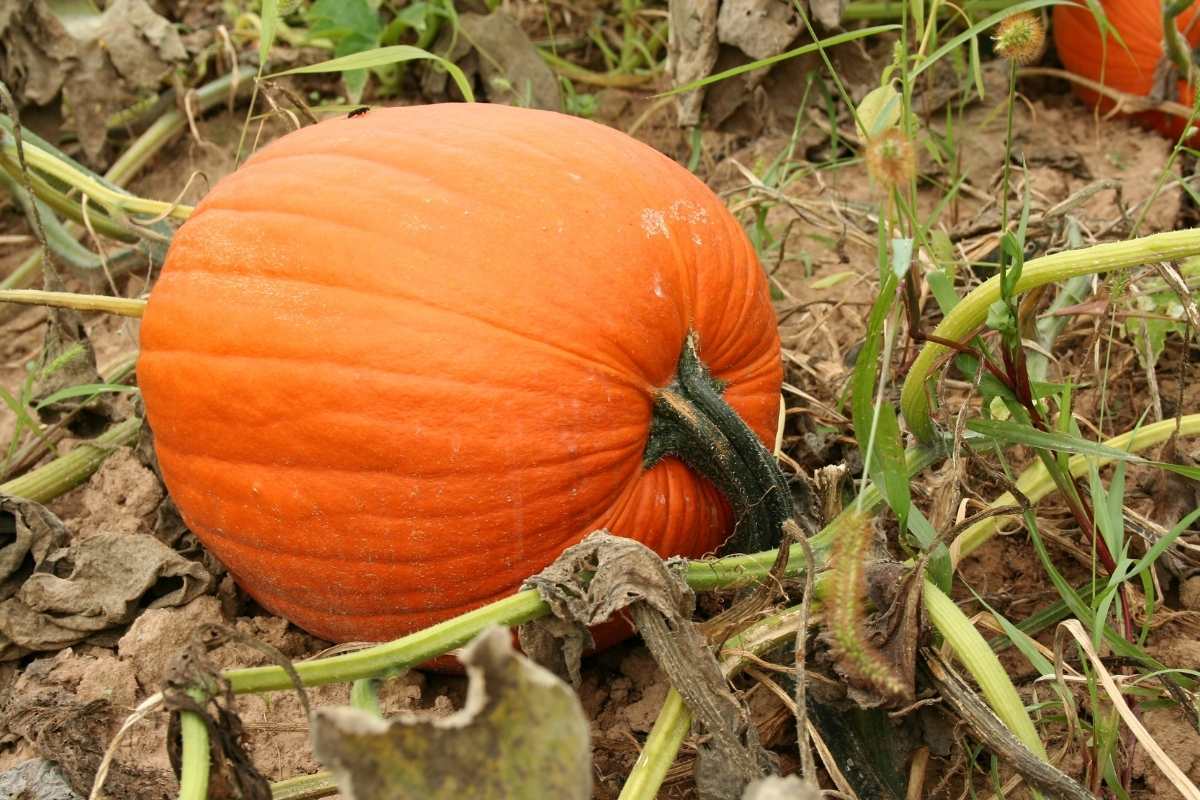 Mid-June or early July is ideal for planting pumpkins ready to harvest in October.
How-to figure out when to plant
You'll need to do a little math.
First, you need to know your average first frost date. This is easy to find by entering your zip code here.
For the late summer garden, make sure your veggies have enough time to bear fruit before frost hits and give them at least a month of wiggle room (there's no use harvesting the first cucumber and having a frost kill the plan the next day.)
For example, let's say your cucumber seed packet states it needs 60 days. Your first frost is October 1st. Don't count back 60 days and plant August 1st! Plant July 1st, or even better, June 15th.
For cool-season vegetables, you have a little more flexibility. Calculate when you'll want to harvest (usually around the first frost or a little after), and plant when the math makes sense. Most of these guys can tolerate frost.
Visit this article for more tips and sample layouts for your fall garden.
Zones 4 and 5
Cooler climates have less flexibility with late summer plantings, and you'll have to jump straight into planning your fall crop.
Radishes, turnips, beets, and carrots can benefit from the second planting in zones 4 and 5.
Radishes will peak early and can be snacked on in late summer. Brussels sprouts, basil, and leeks planted from starts provide an excellent addition to soups as the hot weather turns cool.
Basil beets, Chinese cabbage, carrots, kale, kohlrabi, leeks, turnip are some vegetables that can be grown in zone 4 or 5.
Planting in July may be too late for some varieties of tomatoes or squash, depending on your location. Check for very fast-maturing types.
Zones 6 and 7
In zones 6 and 7, mild temperatures with late frost create optimal seasonal conditions for most vegetables.
Plant arugula, kale, and lettuces for a second (or even third) round of salads in late August and early September.
Most vegetables will mature for salads in late August or early September.
More winners for a July or August planting parsley, cilantro, dill, garlic, Brussels sprouts, broccoli, cabbage, carrots, peas, radish.
In these zones, a second planting of tomatoes is often possible. Start indoors in May or June and transplant outdoors for fall harvest.
Zones 8 to 10
In these hot zones, midsummer is often too warm for growing vegetables, and the garden takes a break.
July and August are a great time to start tomatoes, peppers, and eggplants indoors for a second summer harvest later in the growing season.
Tips for Success
Shade from taller plants may help improve the quality of summer-grown salad greens
Before sowing these second crops, turn over the soil and mix in some balanced fertilizer to replace what earlier plants have used up.
Leftover debris like stems or roots from the first planting can cause problems in seed germination if you do not remove them or allow them to break down. (Wait one to two weeks before seeding the second crop, or be sure to remove this material as completely as possible.)
If it is too late to plant a second crop of vegetables, you may want to plant " green manure " to keep the area weed-free, prevent soil erosion and add organic matter to the soil
Choose vegetables that can handle the heat and humidity of summer weather, or be prepared to add mulch and as much moisture as the plants need.
Select a variety of vegetables to ensure you have a varied selection for your meal plan.
Fertilize vegetable plants in early summer to help with early growth and yields in the summer months.
Summer garden FAQs
What can you plant in July?
Surprisingly, you can still get some warm weather crops in most zones. Bush beans, cucumbers, and sunflowers will enjoy the warm soil temperature and grow quickly in warm weather.
Zones 5 and cooler will plant fall vegetables at this time.
What can you plant in August?
August plantings will be much more focused on the fall harvest. At this point, there's not enough time for cold-sensitive plants to mature.
Broccolli or head lettuce that's been started indoors can go into the garden now.
What should NOT be planted in the summer?
Summertime is a great time to be in the garden! Not only can you plant vegetables for a second late summer harvest, but you can also plant herbs and flowers that will bring beauty and flavor to your home all autumn long. You can make the most of this season's bounty by planning and using some simple math.