Looking for some holiday inspiration beyond the usual? These Christmas canning recipes will make your festive season extra special.
Canning isn't just for summer. These recipes are designed to be made in winter, enjoyed at Christmastime, or they make perfect gifts.
Imagine your pantry filled with jars of homemade jams, pickles, and sauces, all adorned with cheerful holiday labels. A homemade pantry is pretty, cozy, and festive…one of the best ways to enjoy an old-fashioned Christmas. Plus, there's nothing like the satisfaction of crafting your own preserves.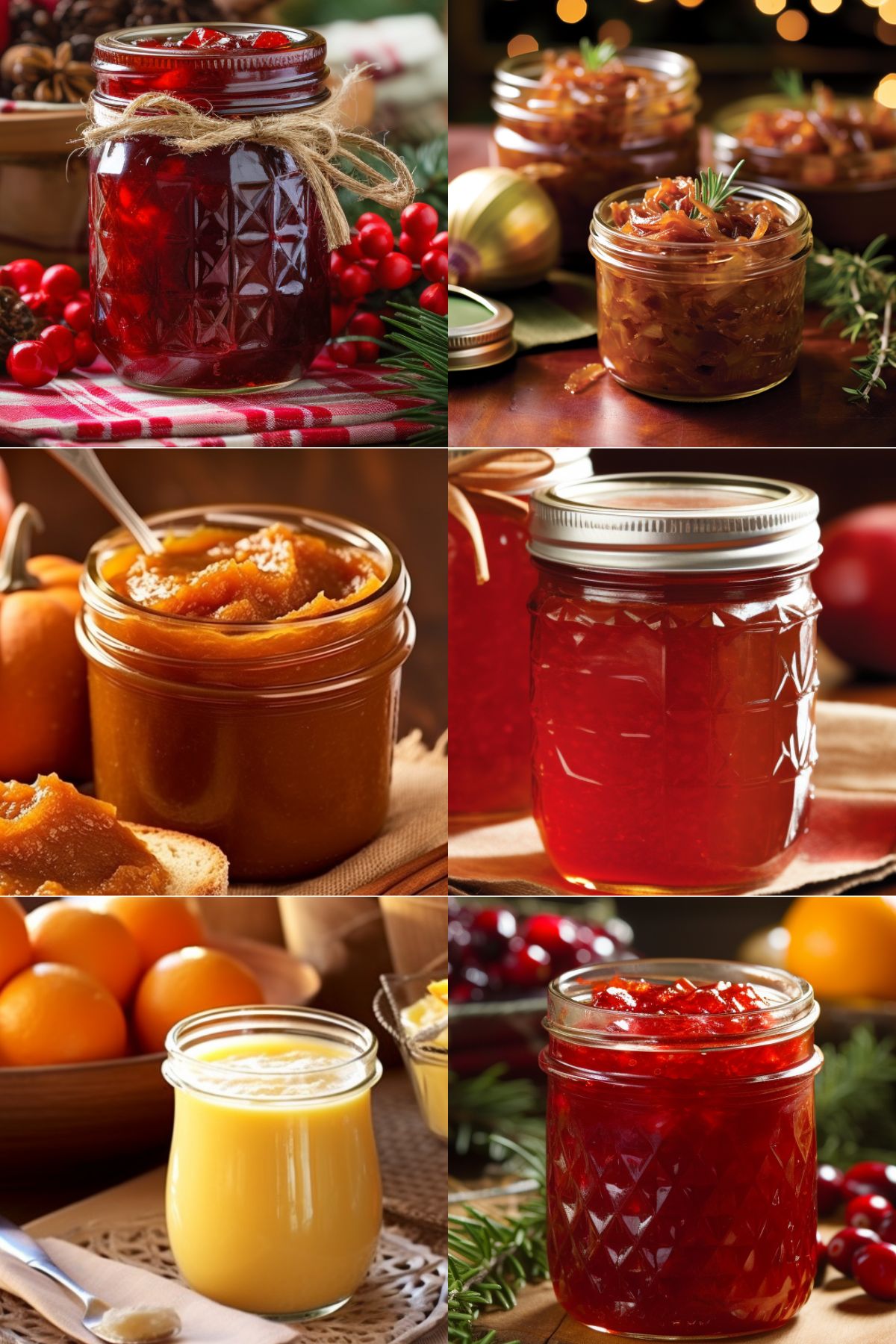 So, whether you're a canning novice or a seasoned pro, our curated list has something for everyone. Grab your jars and festive spirit, and let's make this holiday season truly unforgettable with these Christmas canning recipes!
What makes a canning recipe feel like the holidays?
A few things can give a recipe the coveted holiday status. Most of these recipes have one of the following characteristics:
Winter spices (cinnamon, nutmeg, etc.)
Citrus flavors (they are in season at Christmastime!)
Suitability for a holiday dinner (soups and sauces)
But really, anything you can throughout the year can be served at Christmas. These just have that extra-special holiday feel.
Ball Tota 4-Ounce Quilted Crystal Jelly Lids and Bands, Set of 12-2 Pack (Total 24 Jars), 24-pack Cavallini Papers Vintage Christmas Botanica Cotton Tea Towel Mason Jar Lid Labels Happy Holiday Jam Canning Toppers Christmas Tags
Remember that the holidays are a busy season. Try to do these as far in advance as you can you able.
More of our favorite Christmas recipes
Everyone loves a nice collection of holiday favorites. Here are some that I turn to year after year.
You'll definitely find some new favorites on these lists.
list of Christmas canning recipes