Besides the obvious storage of canned goods, mason jars have so many uses in your kitchen. They are perfect for organizing all kinds of items: both food and non-food. They look lovely either in a pantry or set right out on the counter. Using a few inexpensive toppers, you can turn mason jars into a storage container for almost anything you need.
I spent a LOT of time overthinking how to store things in my kitchen. I've bought little clear spice jars, expensive jars with complicated latches, and canisters and crocks. Every time I started making a homemade item, I would go hunting for a cute container to store it in. Now I realize that the humble mason jar is the answer to all my problems. All I needed was a cabinet of jars and a drawer of lids and toppers, and all my kitchen storage needs were filled.
But now my love for mason jars goes beyond just simple storage. Here are some basic ideas for your pantry and cabinets, and also some that are a little unexpected. Never again wonder what to use mason jars before besides canning.
Storing Homemade Pantry Items
When you get more interested in cooking and start making your own ingredients, you will need places to store these things. Things like homemade vanilla, sourdough starter, homemade yogurt, and dried fruits all need a home. All that convenient packaging that the store-bought versions had is no more. Don't overthink this and go buying a million little canisters. Just use mason jars!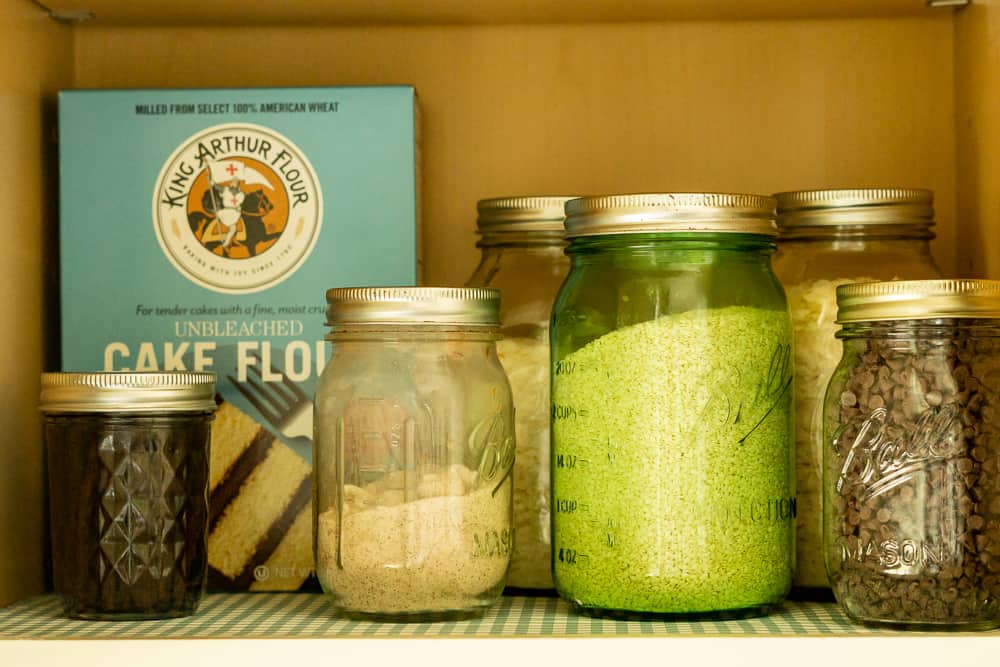 Decant bulk or awkwardly packaged ingredients into mason jars
Some things are just packaged terribly. Like, rice, cornmeal, and chocolate chips.. Why are they put in useless bags that require rubber bands and then cause you to spill the contents whenever you use them? And coffee! What is going on there? No one knows. Just pour them into mason jars and be happy.
Then there is packaging that is just too big. If you buy in bulk, you may find that a lot of your ingredients will only fit in your walk in pantry. It is nicer to have your most frequently used things handy to you in the kitchen. Just put a reasonable amount into a mason jar and keep them in a convenient spot so you are not trekking back and forth to the pantry all day long. Wide mouth jars are better for anything that you will be scooping.
Some people like a one-piece screw top when they are using their jars for simple dry goods storage. I don't find them necessary and just use old rings and flat lids that would otherwise be thrown out. Any of these storage ideas also work with chipped mason jars that you can't use for canning. They are still fine for storage. You can mark them on the. bottom so that you don't accidentally can with them.
Storing cooking oils and salad dressing
I love making salad dressing in mason jars because the shaking part is fun. But pouring them is awkward. This little topper set allows you to turn any jar into a practical oil or dressing container.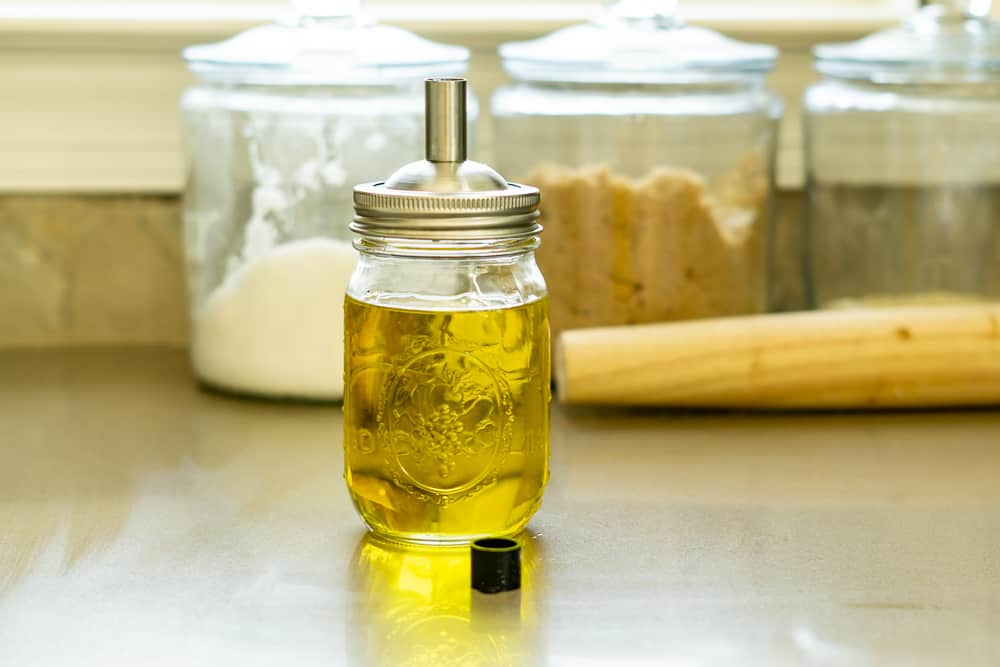 Shaker top for spices and cocktails in jars
These little shaker tops are my favorites and the ones I use most. My little ones use them for cinnamon sugar on their toast. My husband uses them with a quart mason jar when making cocktails. Any type of dry rub or seasoning that we make is stored on a mason jar and one of these is quickly screwed on when it is used. These would be useful for filling with flour to sprinkle work surfaces you are baking.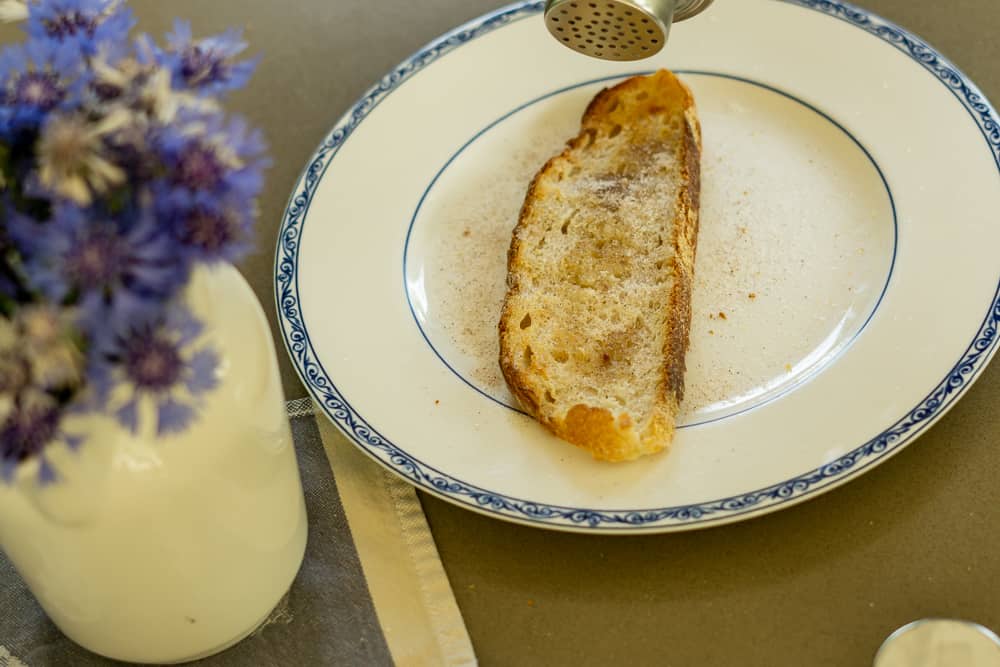 Jar lids with straw holes
Okay these might actually be my favorite. For whatever reason, drinking something out of a cup with a lid and a straw is fun. Maybe because it feels like you paid for it. Anyway, topping a jar with one of these makes an iced tea, lemon water, or iced coffee feel like a treat. It also lets you bring it outside without a disaster.
For those of you who hate drinking out of a mason jar, this is different!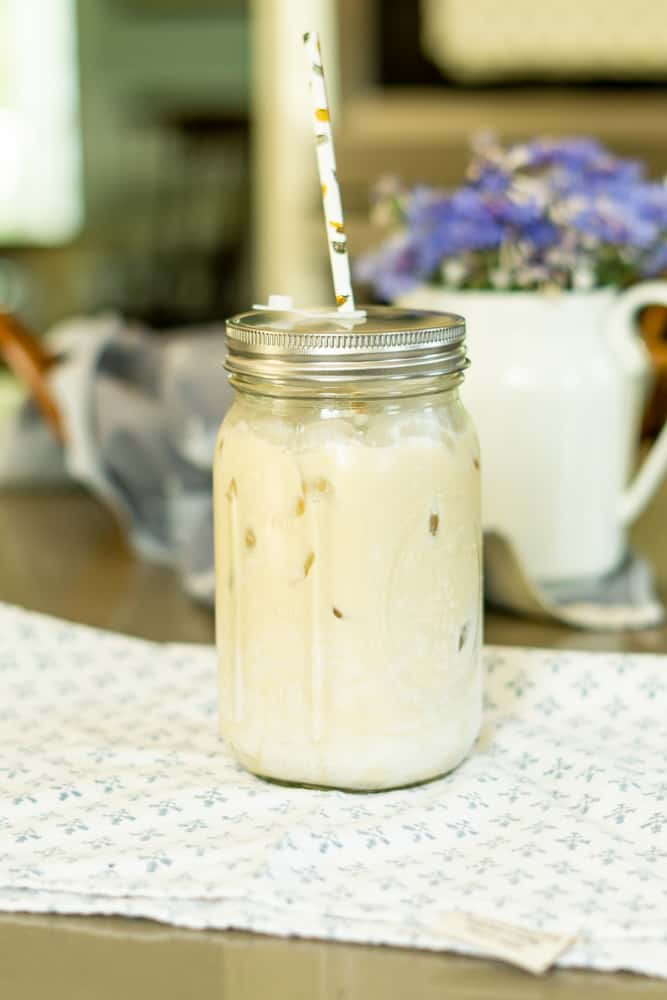 Growing sprouts in mason jars
Sprouting seeds to eat could not be simpler. It could, however, be less annoying to rinse and drain the darn things. These little covers allow you to easily rinse them and keep them growing well. It's sort of a mesh opening that also works for sifting or adding powdered sugar to something yummy.
Bigger shaker holes for cleaning supplies in jars
I love these daisy-shaped shaker lids for storing baking soda and Barkeeper's Friend on the counter or below the sink. Everything shakes out easily, and they are cute. The holes aren't quite big enough for a straw.
(And if you make homemade furniture balm or homemade cast iron seasoning oil, mason jars are a great choice for those too!)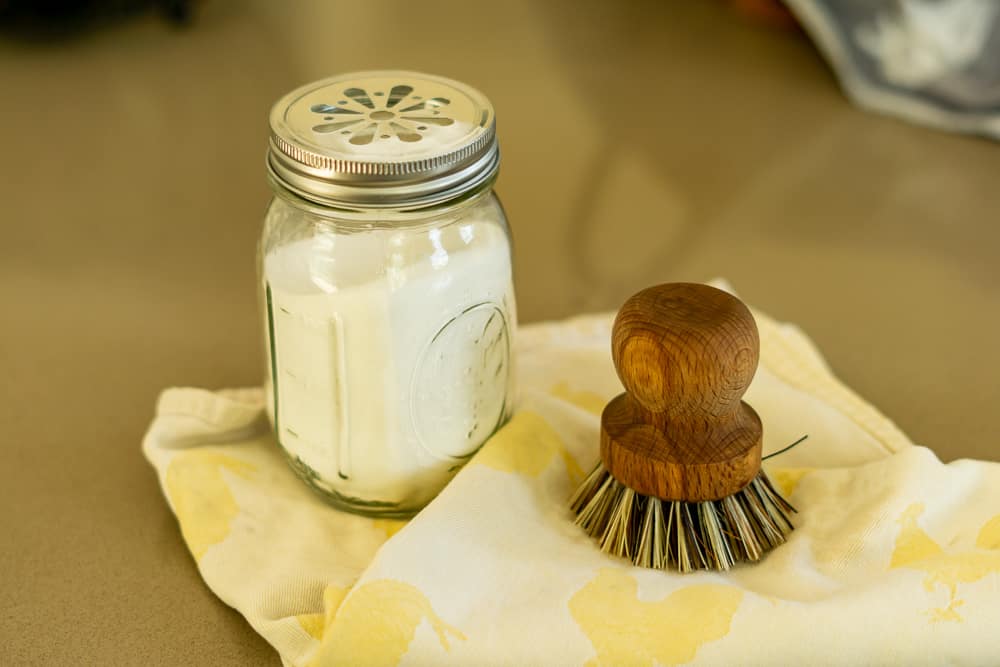 I hope I've convinced you that mason jars are the perfect accompaniment to your kitchen. As your cooking and your life becomes more homemade and more sustainable, you will find them more and more useful.