A home library is a luxury that anyone can have with a little creativity. Here are some ways to create a dedicated cozy reading space in your home, whether it's a home library or a book nook.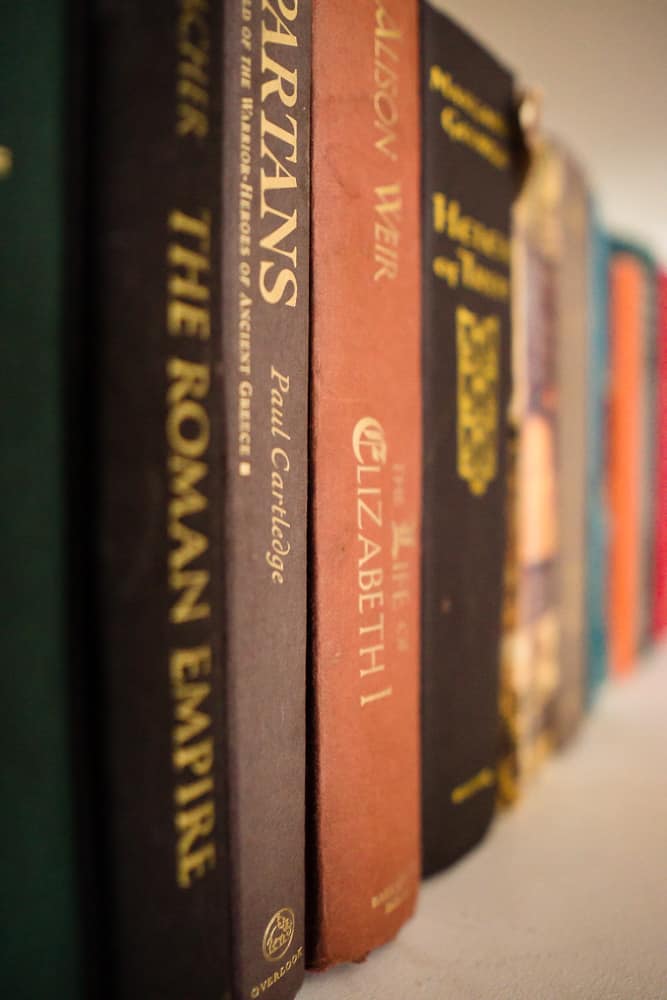 If you are familiar with the interior design principle of prospect and refuge, you know that humans have a need to both have a sweeping view (prospect) and feel safe (refuge). If you think about the table you always prefer at a restaurant, it is a cozy booth with a view of the room. Or picture a window seat, with a person sitting with their back against the wall and their head looking out the window. These are examples of combining prospect and refuge, and it feels good to the human mind in a way we can't always explain.

The home library should combine these principles as well, but it is mostly a place of refuge, and designing it should reflect that. It should be a place that feels cozy and secure. There are a few ways to achieve this. Let's go over the most important steps of setting up a cozy home library.

A dedicated room, or a dedicated space
I am not saying that everyone needs a room that is nothing but a library. (I certainly don't have one!). But having a home office and library combination is something that sounds like it might work but it doesn't. Working from home and relaxing with a good book are two totally different things, and combining them into one room means that those two functions will fight each other.

If you don't have a separate room that can be turned into a library (such as an unused formal living room), then the best candidates for reading spaces are rooms that are relaxing spaces such as a sunroom. If you don't have any extra rooms whatsoever, then the best choice for your book collection is simply your living space. Ours lives in a corner of the family room, the only living space we have, and it works perfectly fine.
Ready to settle into a slower, simpler life at home? Download your free guide: 3 Simple Steps to a Homemaking Routine You'll Love.
Practical shelving so the library does not become a museum
There are some spaces that say "curl up and get comfortable", and some that say "sit up straight and don't touch anything". If you want your home library to be a place for for use, and not for show, make sure that your shelves are accessible. Children's books should be kept low so they can take them out and put them away themselves. Favorite books should be at eye level so that when you look at the shelves, you see books you actually want to sit down and read. Anything truly precious should be up very high so you don't have to worry about mishaps. Don't overly style your shelves, or arrange them in such a way that people feel that they are just for decoration.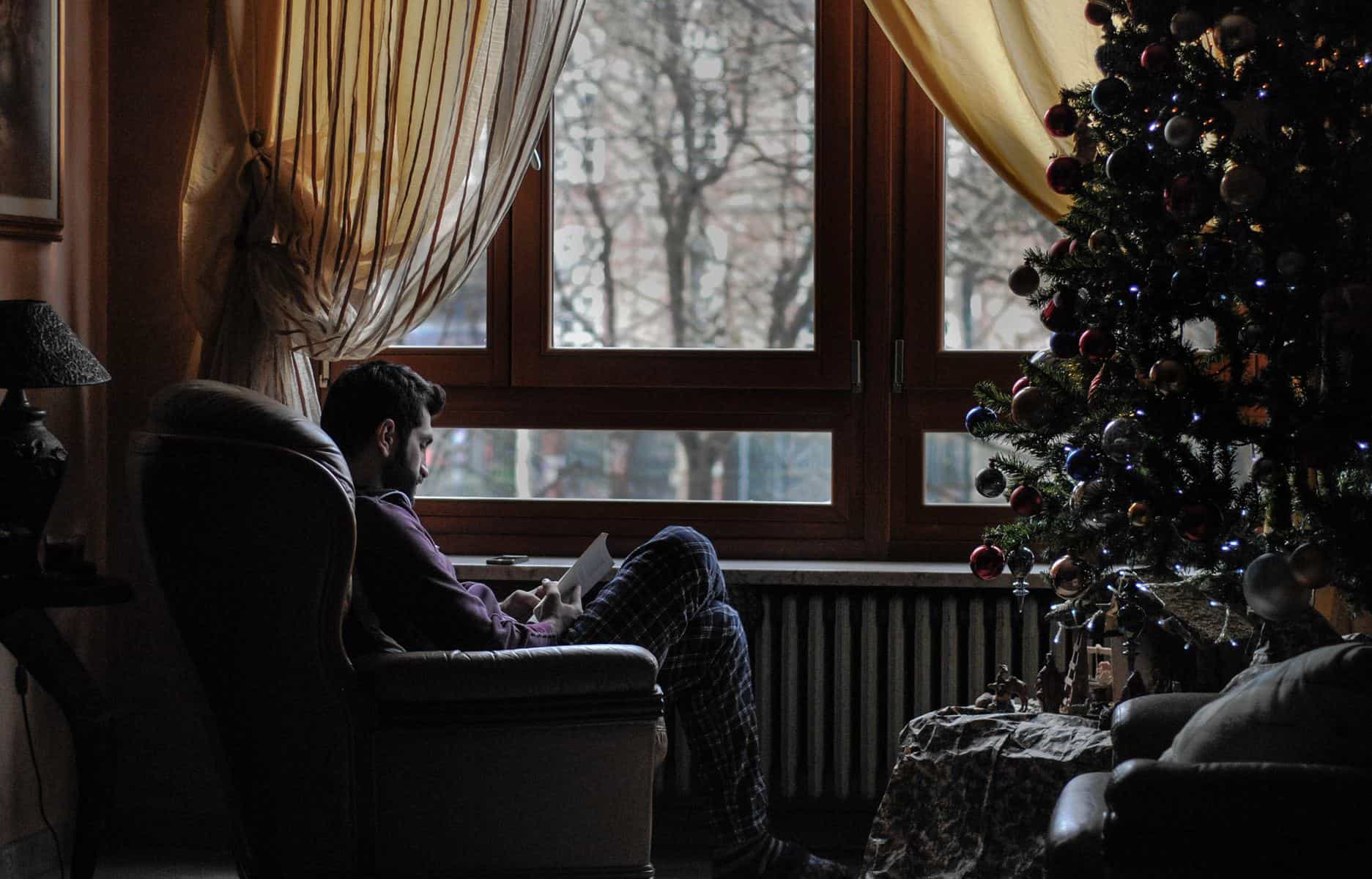 If you have floor to ceiling shelving, realize that the top shelves are unless without a library ladder. So either invest in one or keep them for display only.
Cozy Lighting
Light is a big factor in making a room inviting. If you have natural light, that can really change the feel of a room during the day. But if you don't have much natural light, that can actually work just fine in a home library. Warm colored light bulbs in your light fixtures can make the room feel cozy.
In a space that has a specific function, such as a home library, make sure you have lighting that is for that task. Each chair should have a floor lamp or table lamp that a reader can personally adjust. There should also be ambient light to light up the whole room. If you have a generous budget, it is nice to have lights that illuminate the shelves and any special artwork in the room. You want pools of light, not perfectly even lighting that makes you feel like you are in a warehouse.
Find out more about task lighting, accent lighting, and other kinds of lighting here.

Comfortable seating for the cozy home library
If you are going to curl up and read a well loved novel, you need a comfortable chair to do it in. Keep in mind that people like their own chair to read in, not a sofa to share with someone. Chairs should be physically comfortable, but they also need to be emotionally comfortable. You'll remember the idea of "refuge". In order for a chair to have that sense of refuge, the seat should have a view of the door so the reader does not feel like someone could sneak up on them. Obviously not every seat in the room can have a direct view of the door. Just keep in mind that having your back to an entrance point is psychologically uncomfortable, and do your best.
A focal point for the reader
Every room benefits from a focal point, but especially a home library since a lot of time is spent relaxing. If your room has a natural focal point such as a fireplace or a nice view, orient your seating around that. Of course, this can often conflict with not wanting chairs to have their backs to the door. There will often be one best seat in the room, and in a home library, that's okay, as it is usually a space used by one person at a time.

If you don't have a natural focal point, you will want either invest a piece of high quality artwork with a cozy picture (this is of course very personal), or spend some time styling your library shelving. This can be done by grouping books together and mixing in personal items such as small pictures, vases, or souvenirs from trips. Just remember that books are there for reading, and you want them displayed in a way that invites a person to pick one up.
Of course, true book lovers will have a home that reflects that in many spaces. Besides a central home library, there will be hallways and bedrooms that have personal library collections. But committing to turn a room into a library changes the feel and heart of a home and sends a message to the family. It lets them know that the home is a place for everyone to feel comfortable and that reading is valued.
If you want to explore home design and psychology beyond the library:
I hope these home library ideas have inspired you to set up a space, no matter how small, to feel comfortable with a book and some peace and quiet.