Inside: the most delicious and beautiful Christmas Bundt cakes. All of your favorite holiday flavors, from gingerbread to peppermint to eggnog.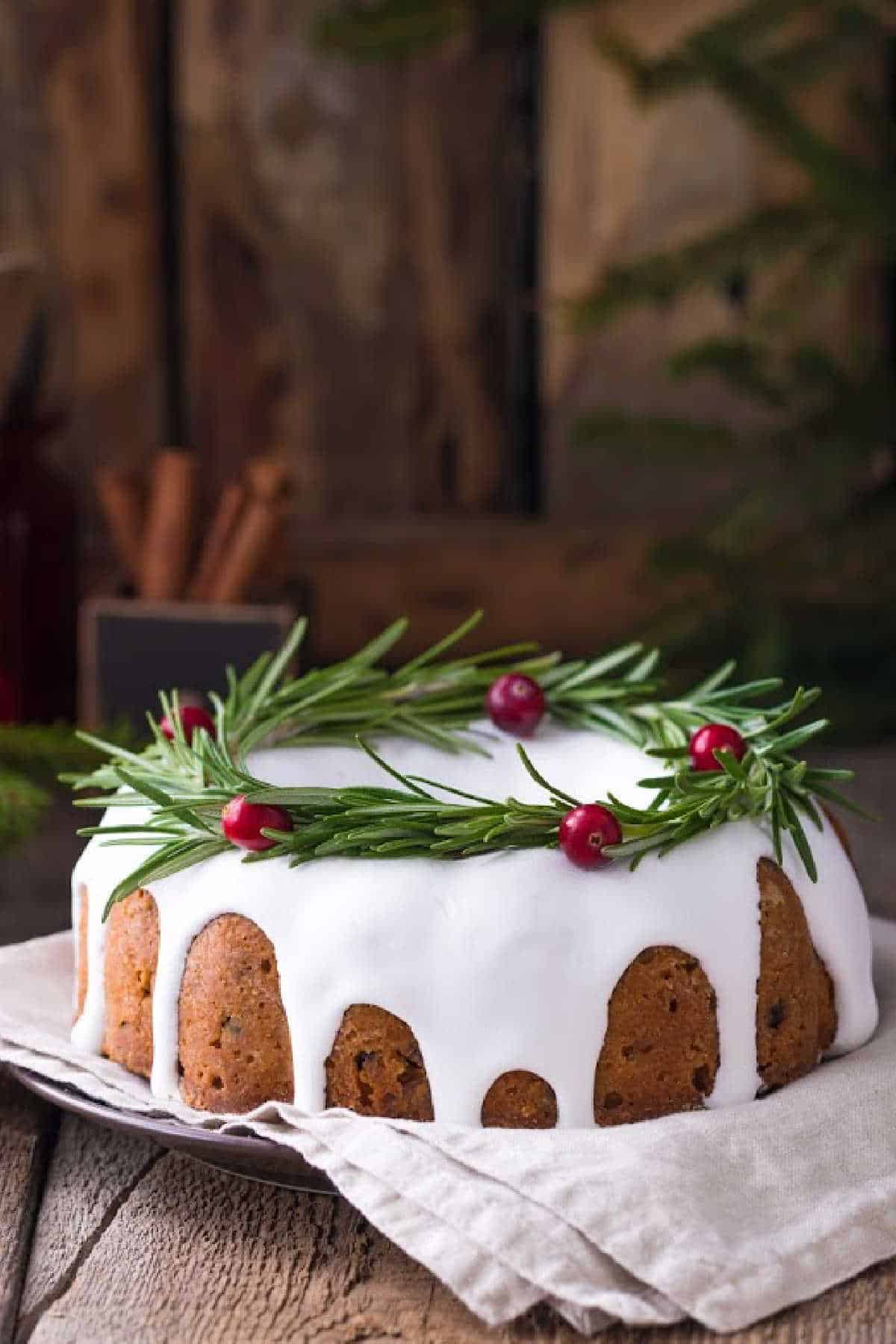 There's nothing like a perfect Bundt Cake. Easy to make and easily adaptable to incorporate all your favorite holiday flavors. Whether you call it a tube cake, a pound cake, or something else, you're sure to find something you love in this Christmastime collection of Bundt Cake recipes.
1. Chocolate Peppermint Bundt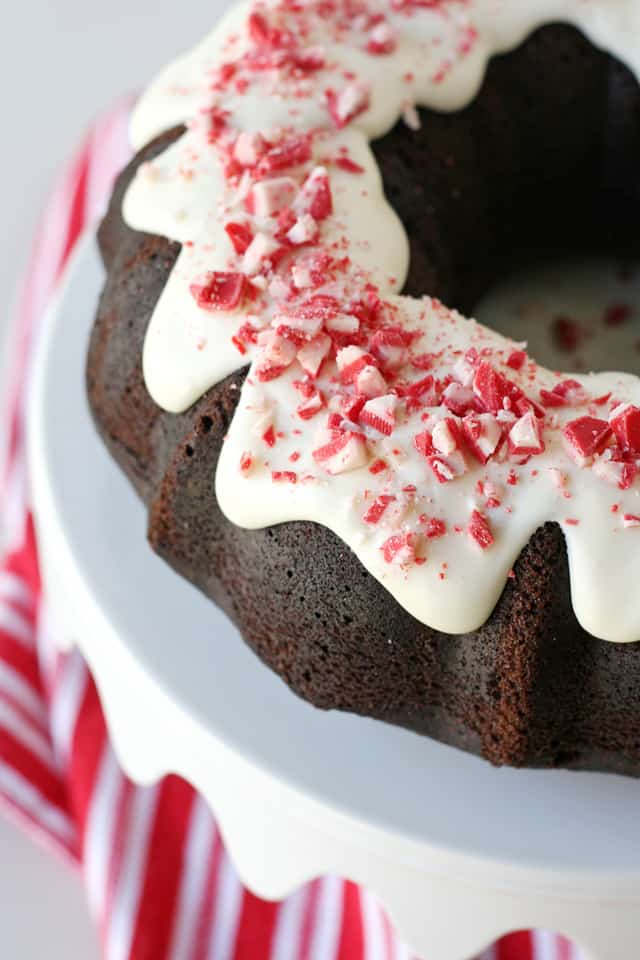 It's like peppermint bark, and minty hot chocolate all rolled into one amazing cake! This recipe combines a moist chocolate cake with delicious frosting and a crunch of crushed candy canes.


2. Gingerbread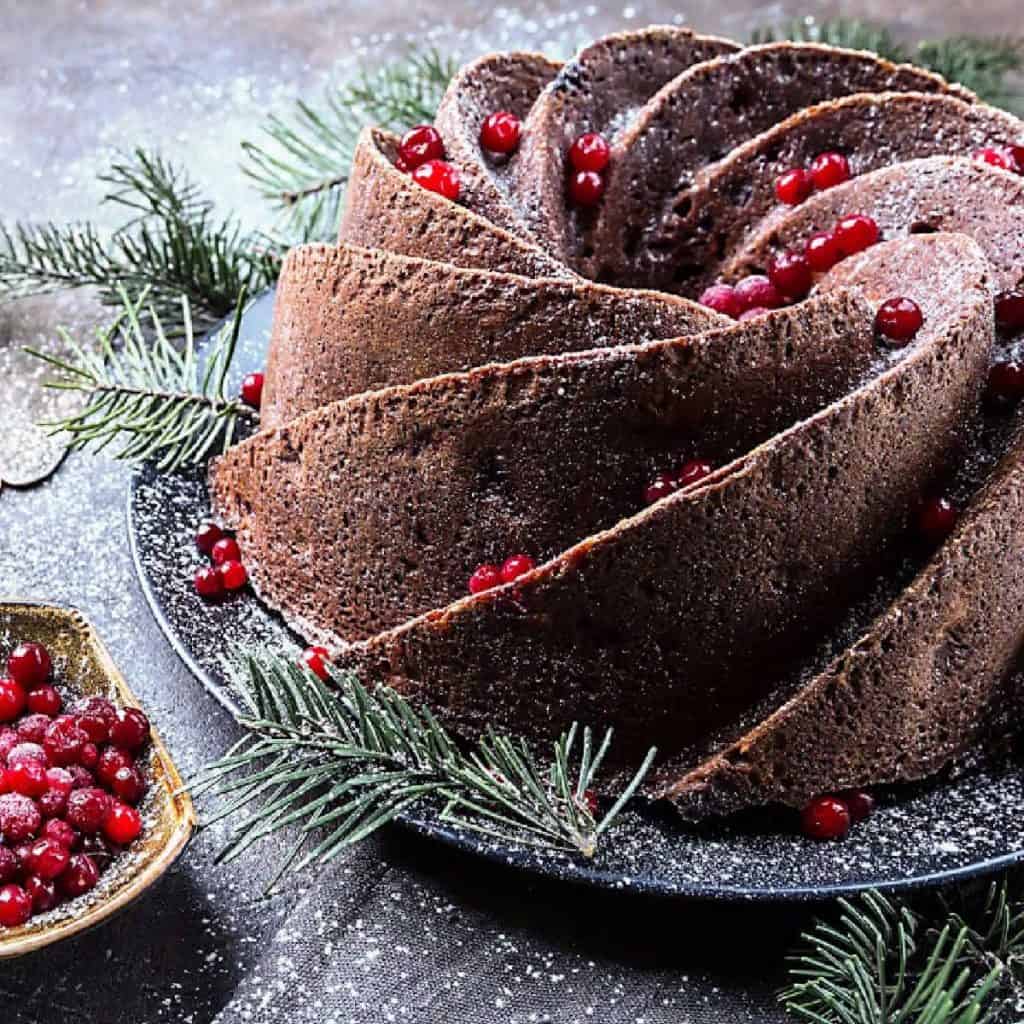 One of the ultimate Christmastime flavors, gingerbread Bundt Cake is a classic. We LOVE this cake for the perfect balance of moistness and spices. A delicious recipe!


3. Spiced Pear Bundt Cake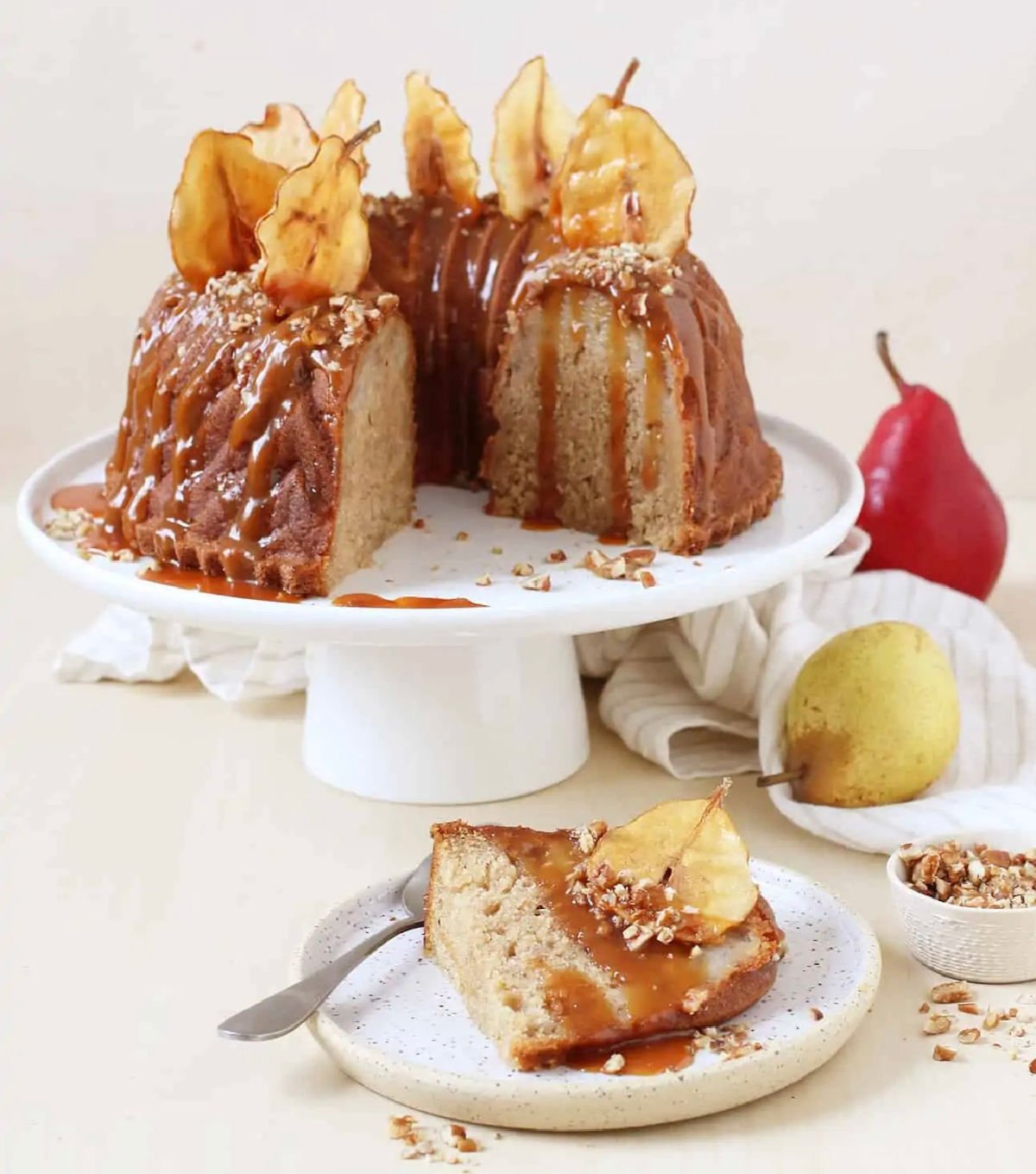 This delicious, spiced pear cake is perfect for fall, winter, and holiday gatherings. It is sure to be a hit with your guests!


4. Chocolate Mint Marble Cake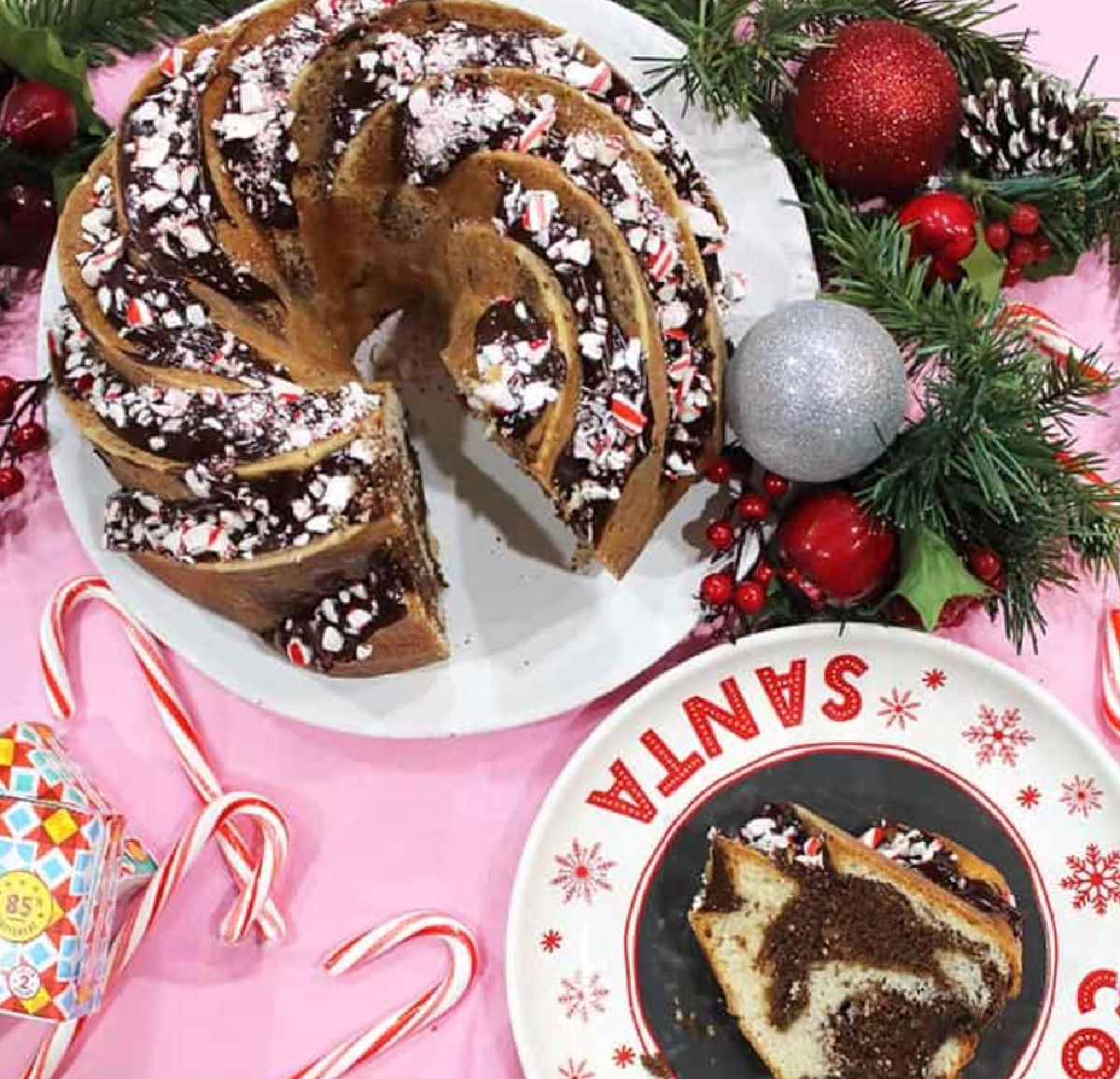 This Chocolate Peppermint Marble Cake is the perfect holiday centerpiece! It's soft and buttery, with swirls of chocolate and peppermint that will explode in your mouth. The extra drizzle of chocolate ganache sprinkled with crushed candy canes will make this moist marble cake a family favorite.


5. Apricot Brandy Pound Cake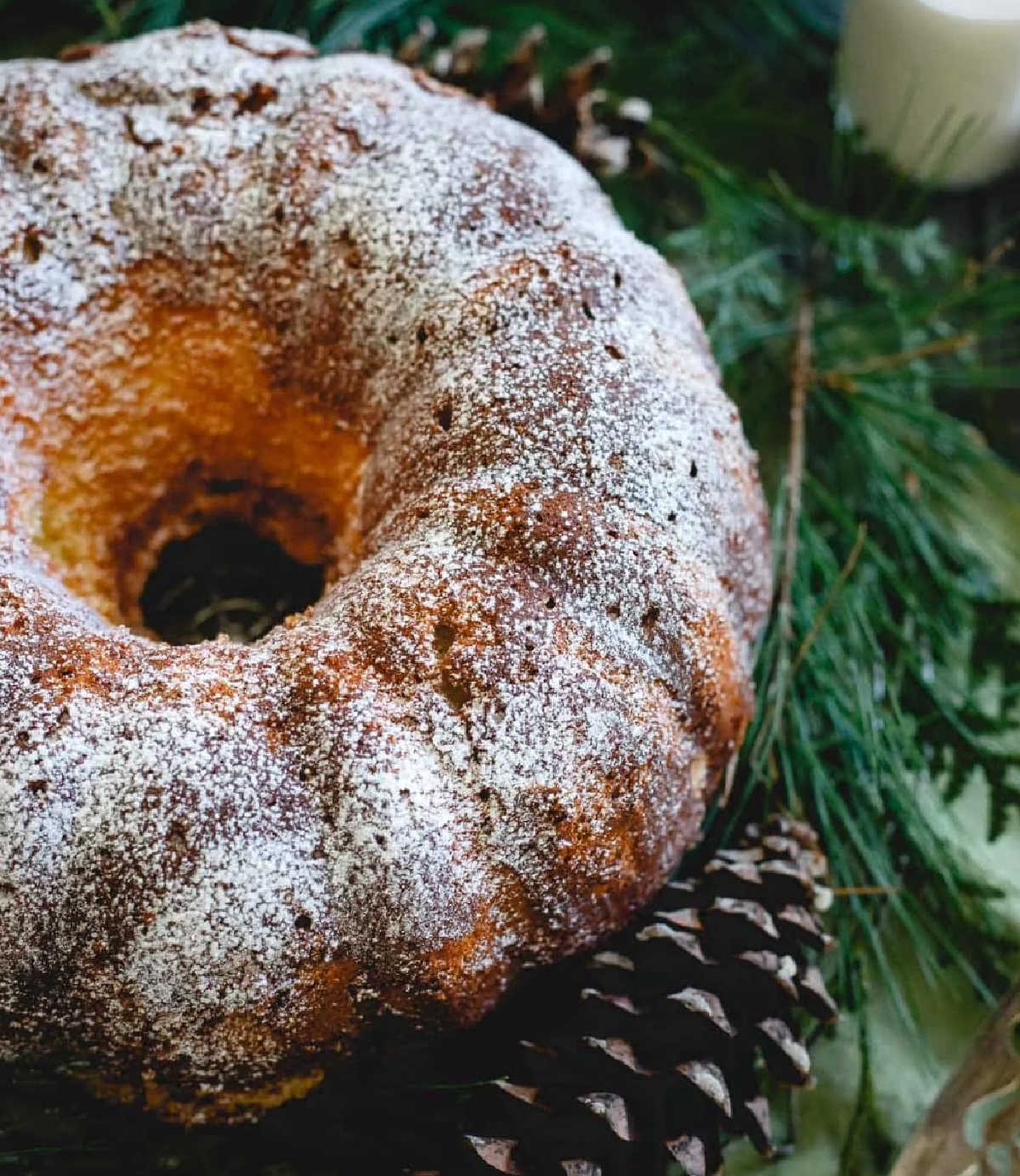 This apricot brandy pound cake is so easy to make, perfect for the holidays and it tastes delicious!
6. Caramel Bundt Cake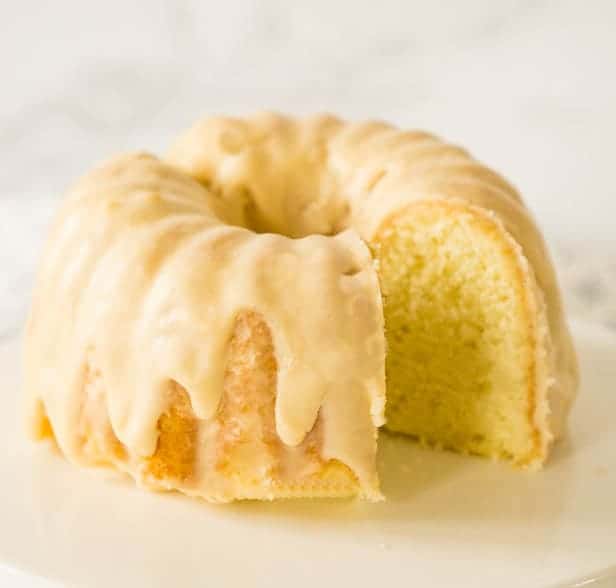 This caramel cake is a delicious vanilla cake topped with a real, stovetop caramel frosting. Takes a bit of effort to make the frosting but totally worth it!


7. Cranberry and Clementine Pound Cake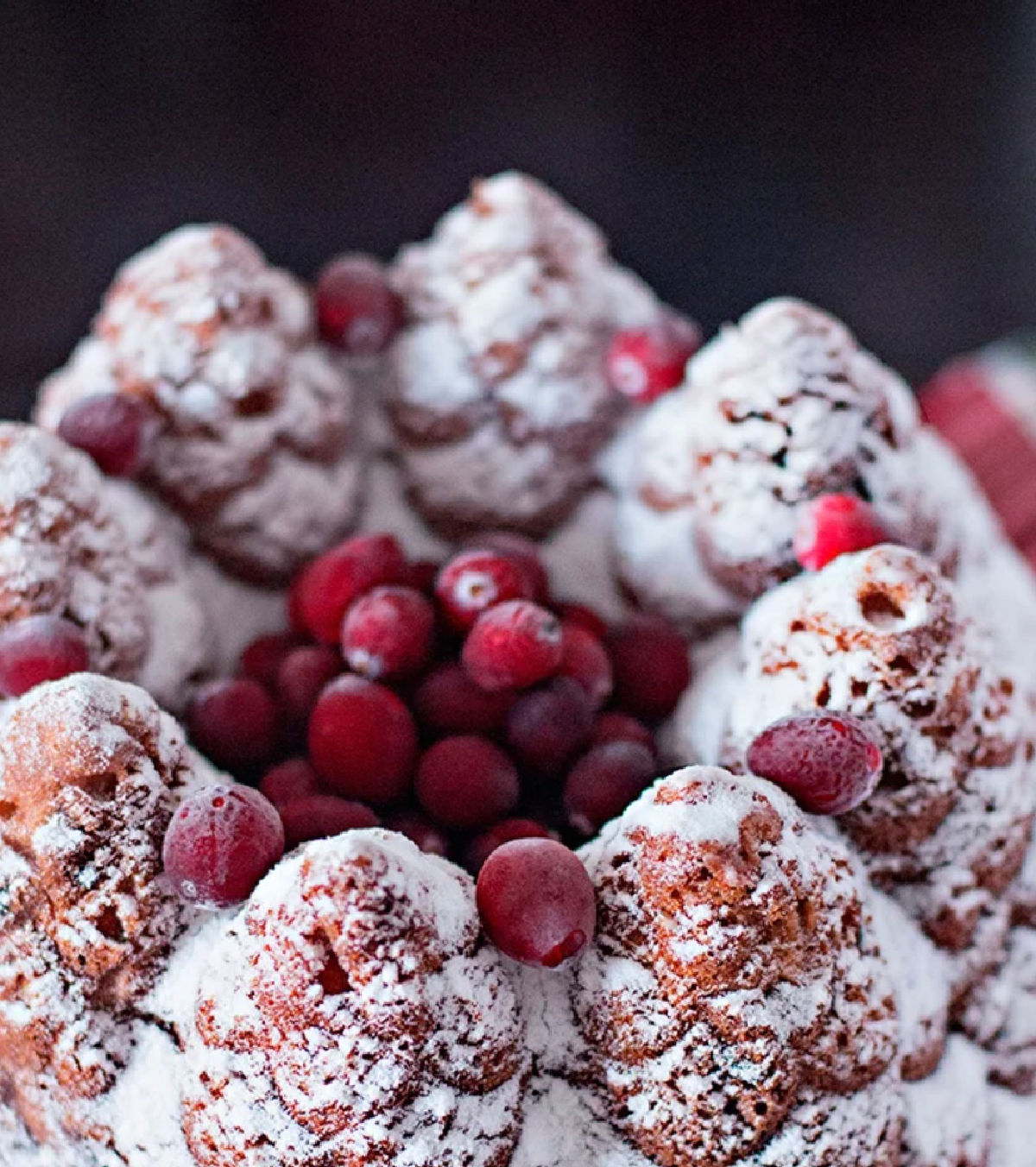 A pound cake is perfect for afternoon tea. This citrusy cake is festive, and the baking process is easy. A lovely combination of two winter fruits.


8. Bourbon Pecan Pound Cake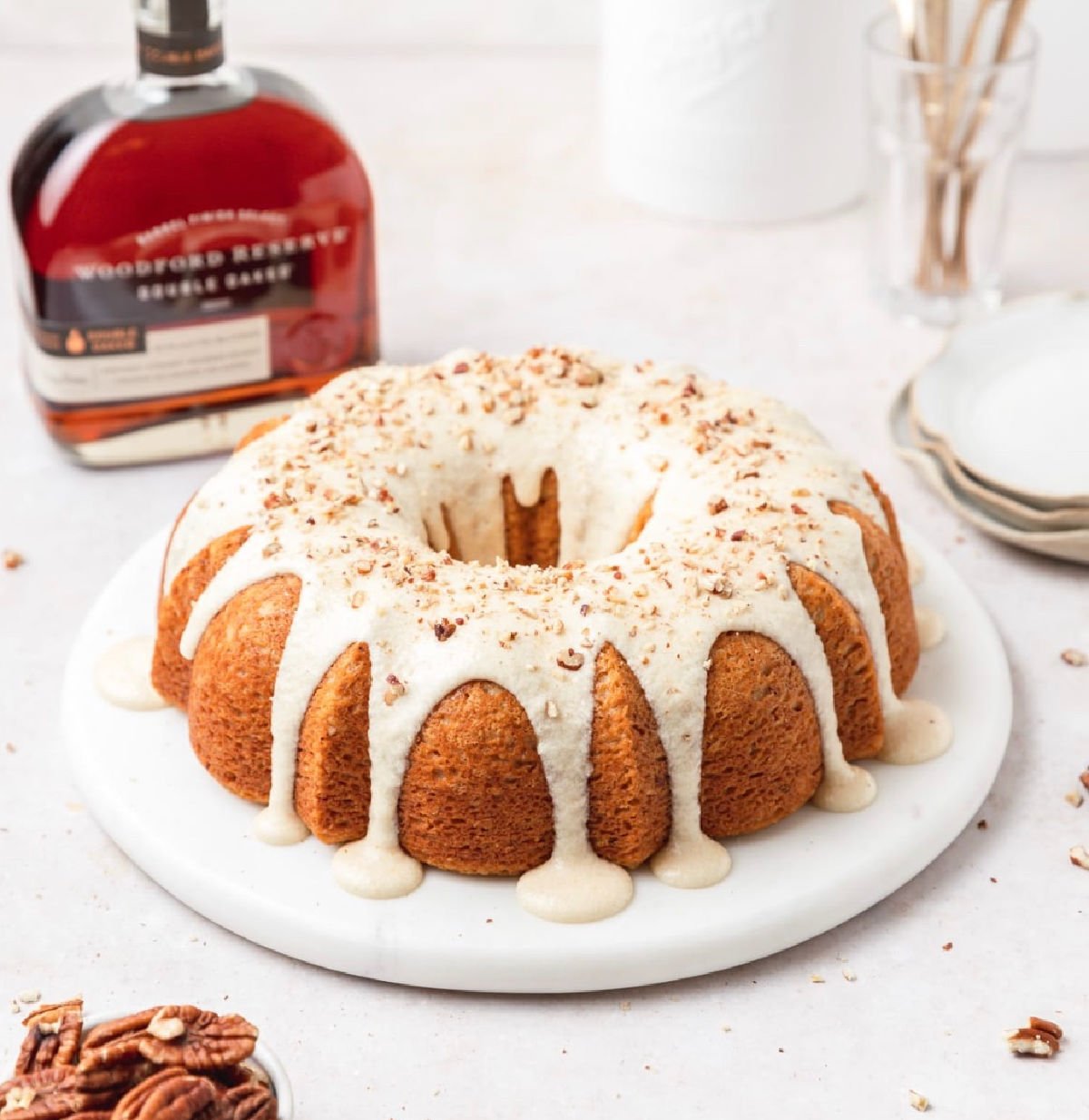 This brown butter bourbon pecan bundt cake is moist, delicious and surprisingly easy to make! With a crunchy brown sugar pecan ribbon through the middle of the cake and a rich brown butter bourbon glaze, it's as flavorful as it is beautiful!


9. Sticky Toffee Pudding Cakes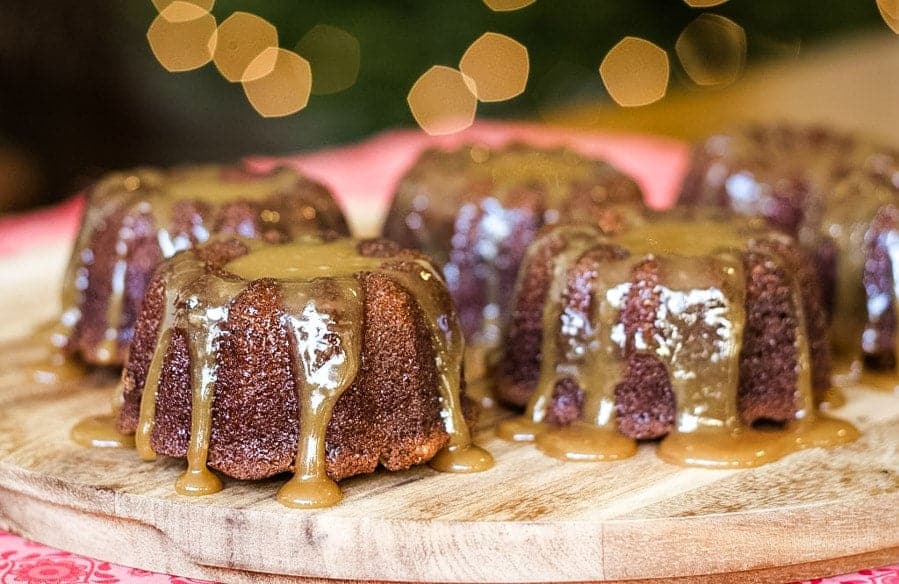 These are a true old-fashioned Christmas recipe of extra moist cake with an amazing glaze. This version is baked, which is easier than the traditional steamed method.
You'll love the sweetness from the dates and the buttery toffee glaze.
Wonderful use of mini Bundt pans for individual servings!


10. Eggnog Flavored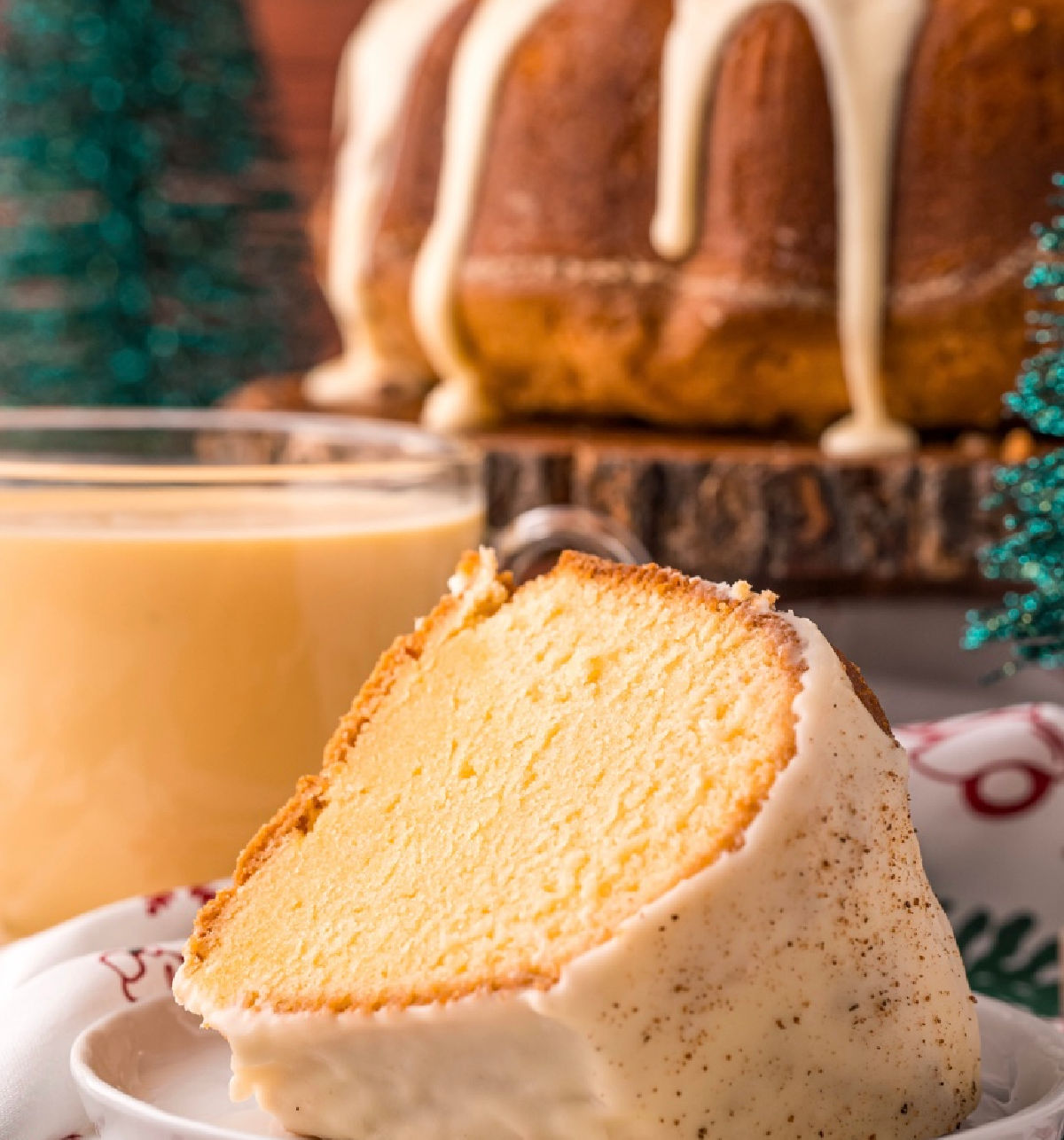 Eggnog: either you love it, or you hate it! And if you're one of those who love it, give this recipe a try. It's a basic pound cake with eggnog baked right in and used again in the glaze.


11. Rum Bundt Cake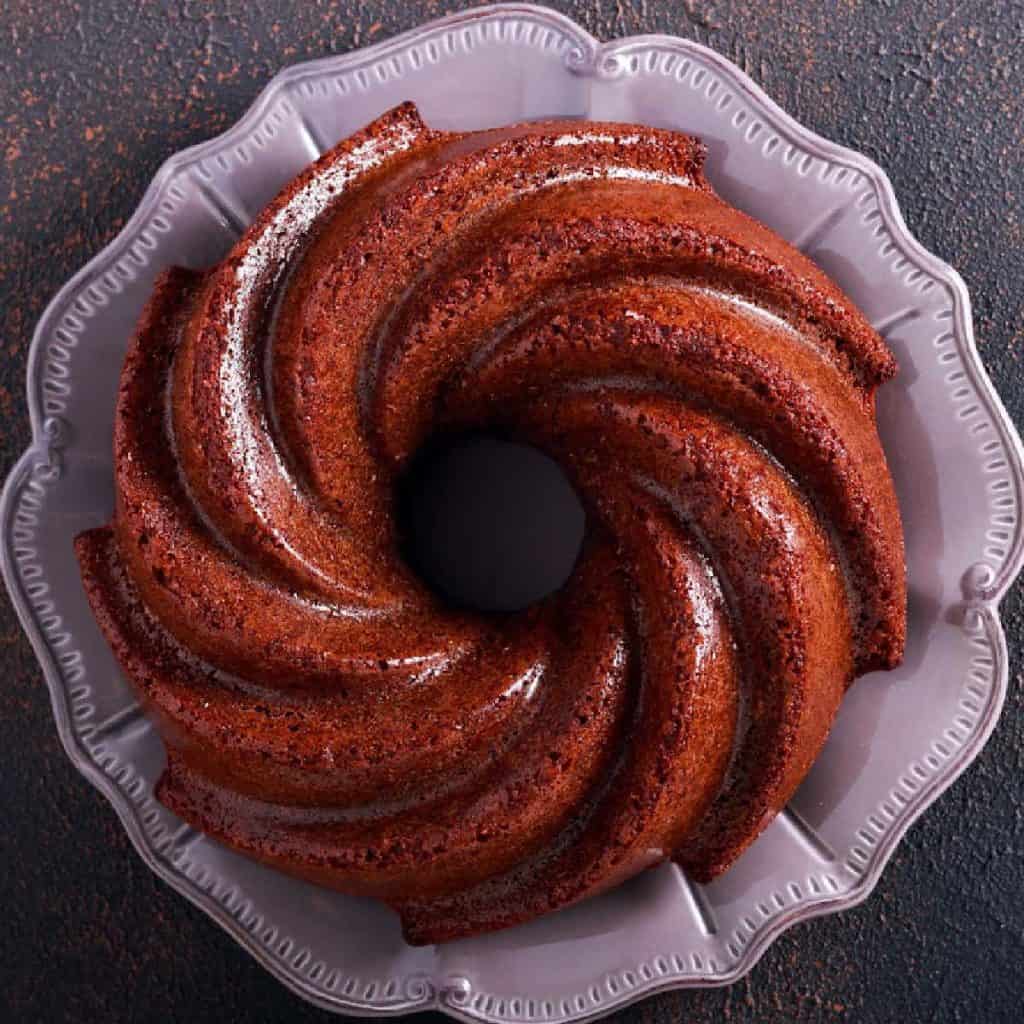 Rum is such a warming winter flavor. This rum cake has a hint of pumpkin spice in the recipe and is soaked with rum. Absolutely delicious and a nice change of pace from the classic holiday flavors.


12. Rainbow Christmas Cake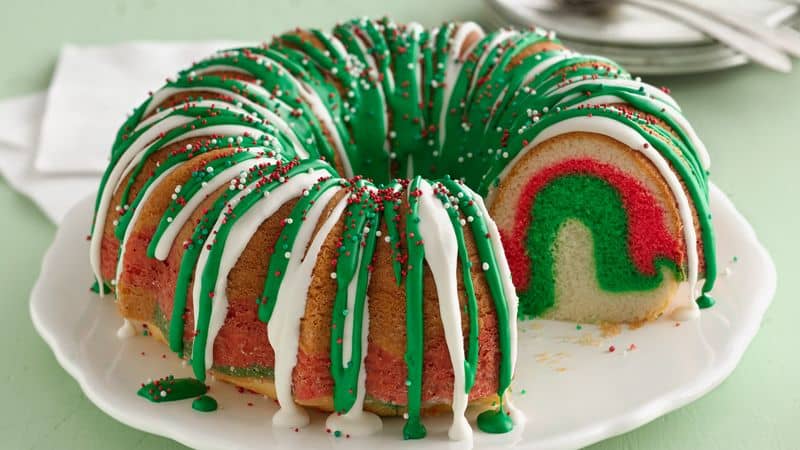 Easy to make since you start with a cake mix, this rainbow cake is super fun to make with kids. Perhaps not the most elegant cake out there, it is definitely joyful and fun.


13. Sugared Cranberry Bundt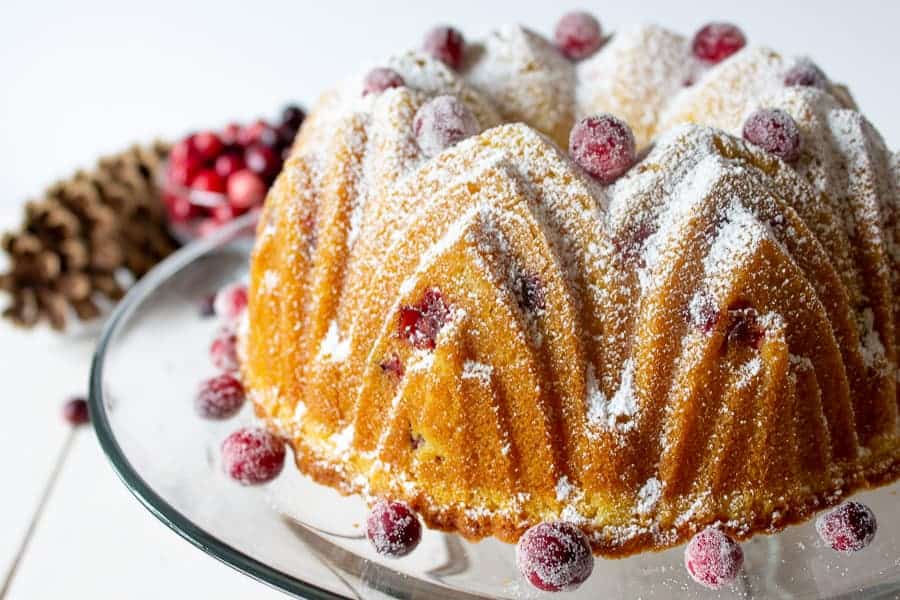 A classic vanilla cake with the bright flavors of orange and cranberry. The cake is topped with powdered sugar and with delicious, beautiful sugared cranberries.
Probably the prettiest cake on this list!


14. Hot Chocolate Buttered Rum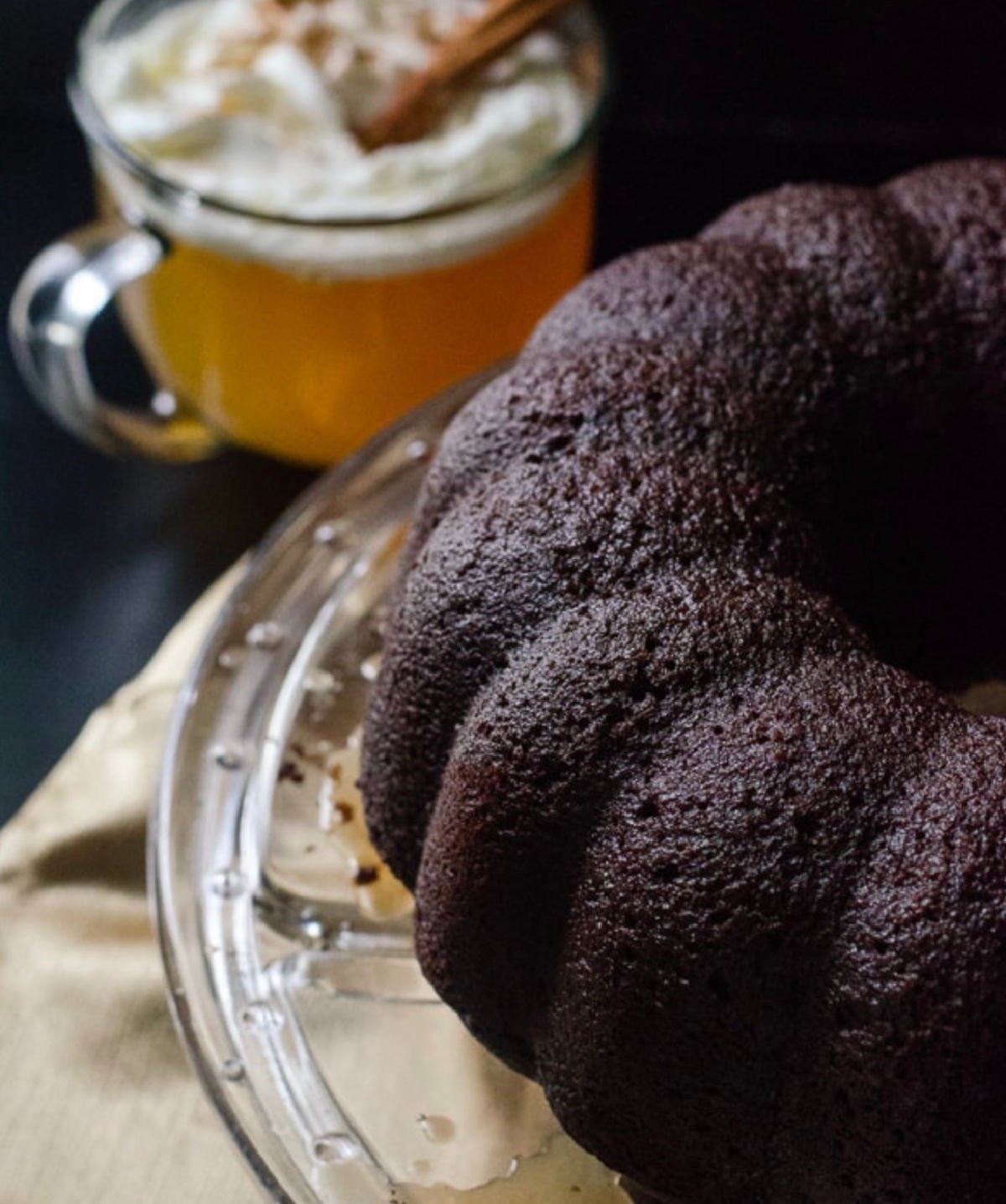 This chocolate cake is spiced and flavored like a mug of Hot Buttered Rum. Then it is covered in a butter rum glaze, making it the perfect boozy dessert!
15. Orange Chocolate Bundt
This one makes a great coffee cake to serve in the morning as well. A rich chocolate Bundt cake with just the right hint of orange, it's a delicious holiday treat whether you serve it plain or with a dusting of powdered sugar.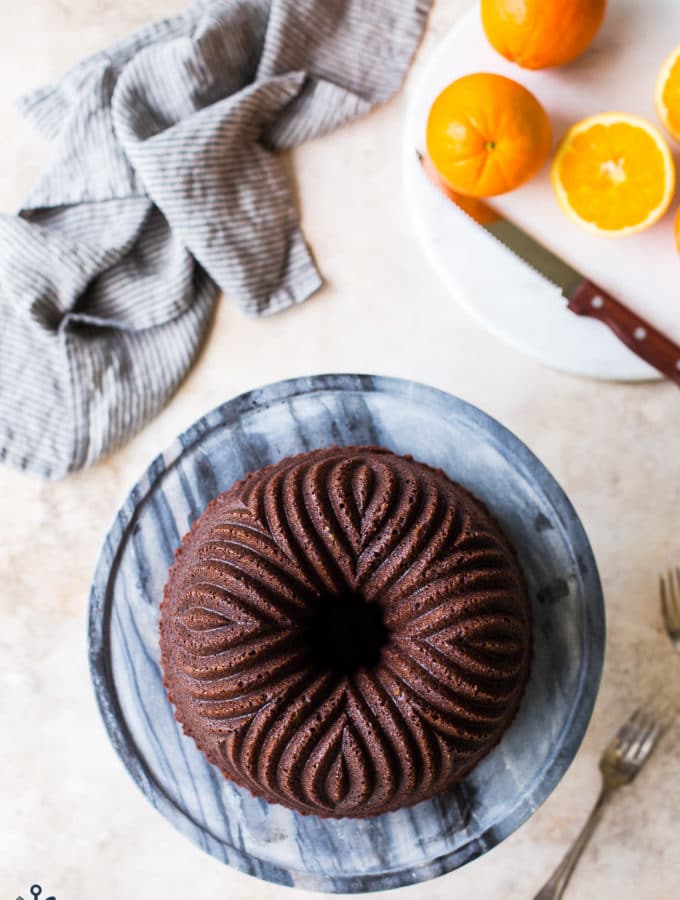 16. Chocolate Cherry Bundt Cake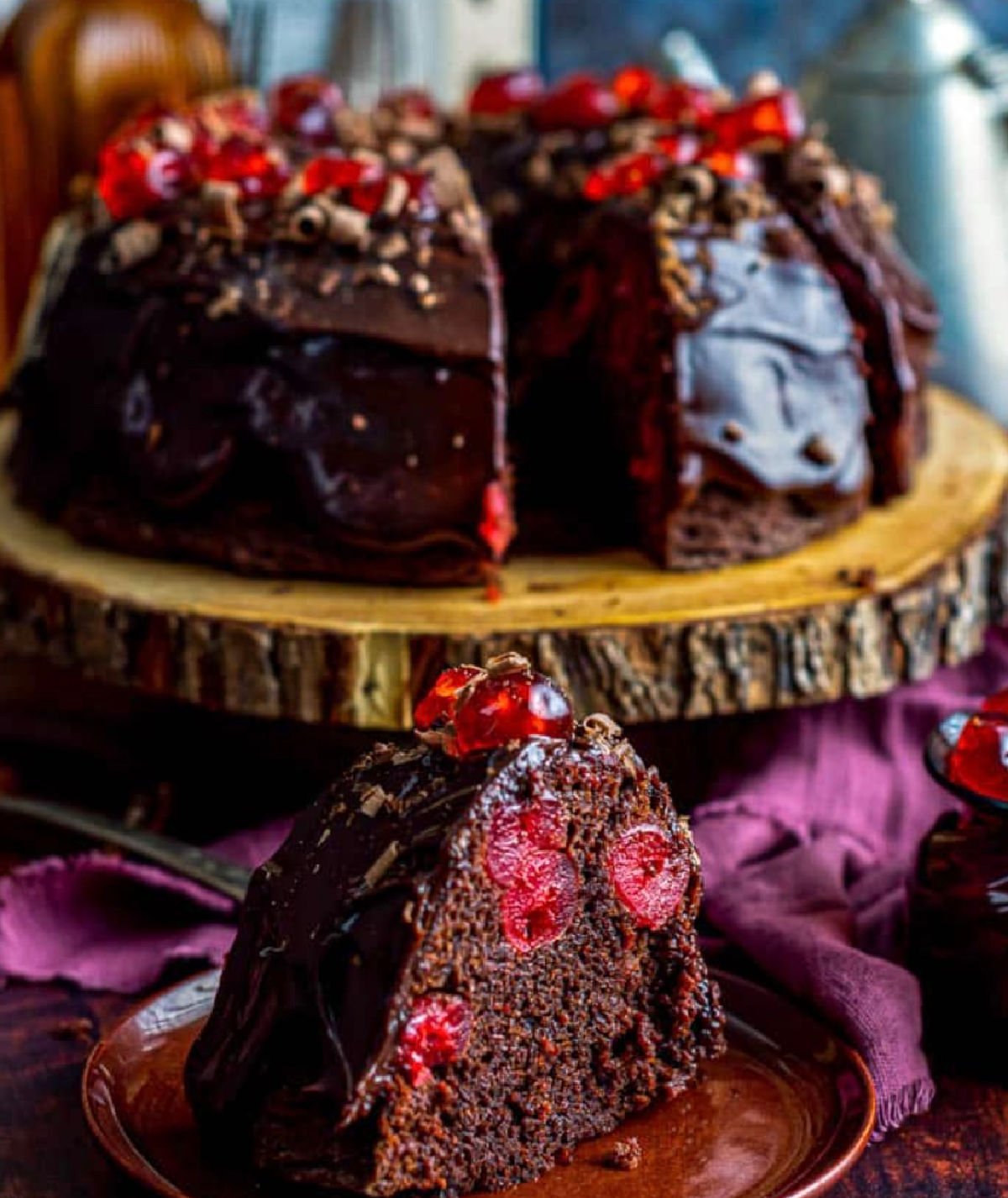 This chocolate bundt cake is made from scratch with rich chocolate and sour cream. It is then baked with maraschino cherries inside. The cake is topped off with a satiny chocolate ganache icing and decorated with extra candied cherries and shaved chocolate.


17. Christmas Crack Cake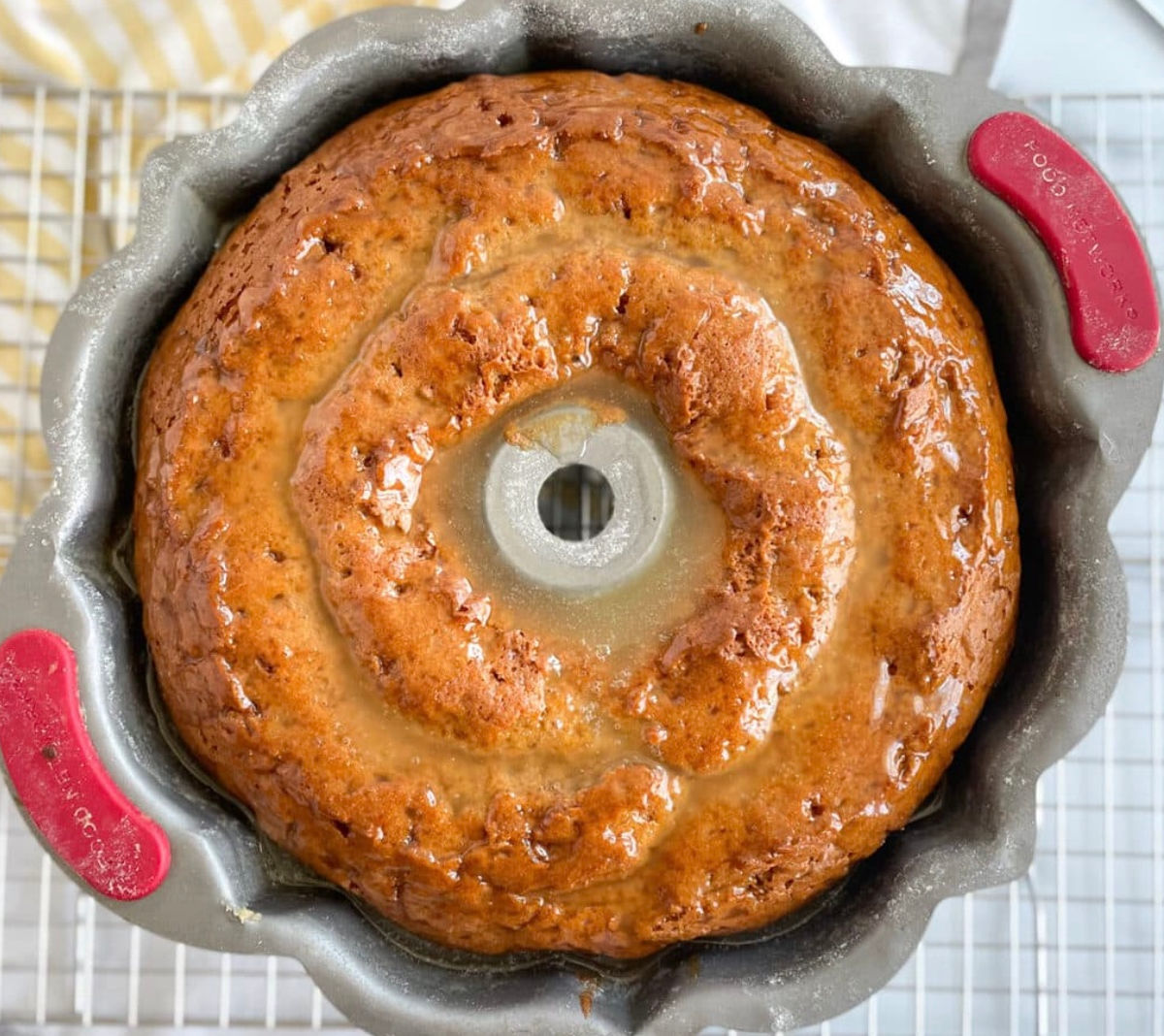 This cake is really addictive. It's really rich and sugary, and it's soaked in wine. It's so moist and fluffy.


18. Chocolate Cranberry Bundt Cake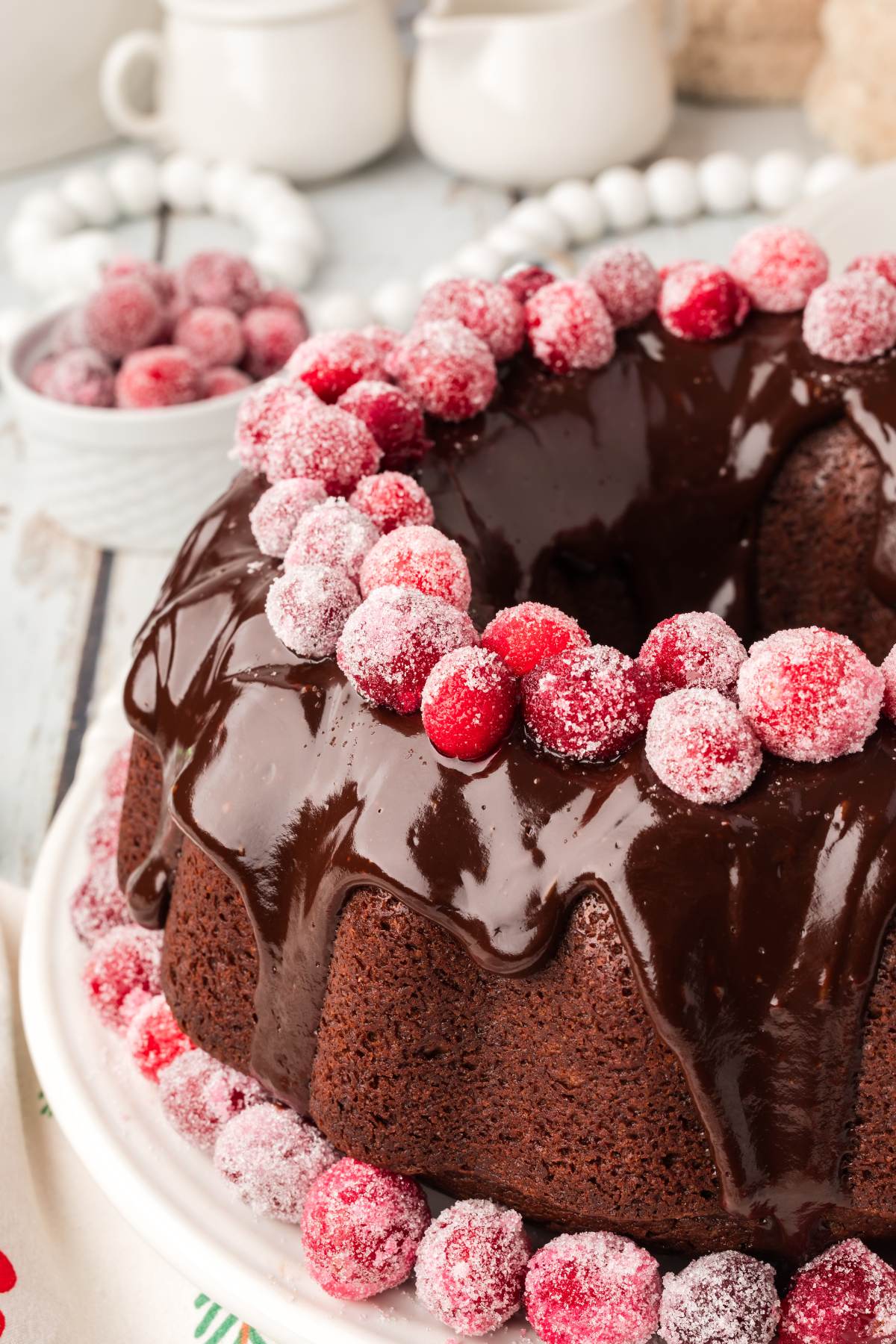 Rich, chocolatey goodness topped with glistening sugared cranberries—your centerpiece dessert awaits.
Want a free fall cookbook? Click here to grab a cookbook with 25+ of my best autumn recipes
Instructions
Pick your favorite recipe, click on the button to access the link, and enjoy
Did you make this?
Let me know how it was! Please see below for serving ideas, storage instructions, and substitutions.