A very easy homemade body scrub using simple ingredients.  Makes a great gift!
A recipe for a refreshing citrus sugar scrub that mixes up in minutes and leaves you with smooth skin and an invigorated mind. Makes a great gift!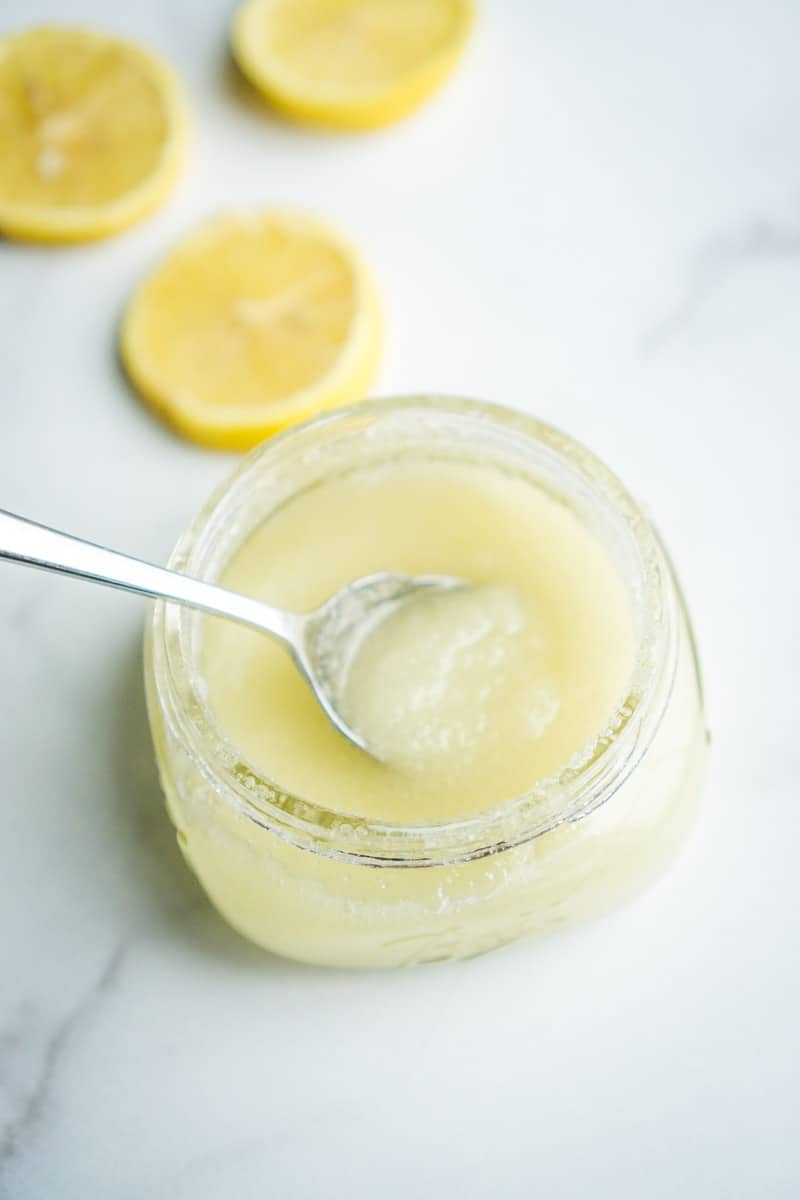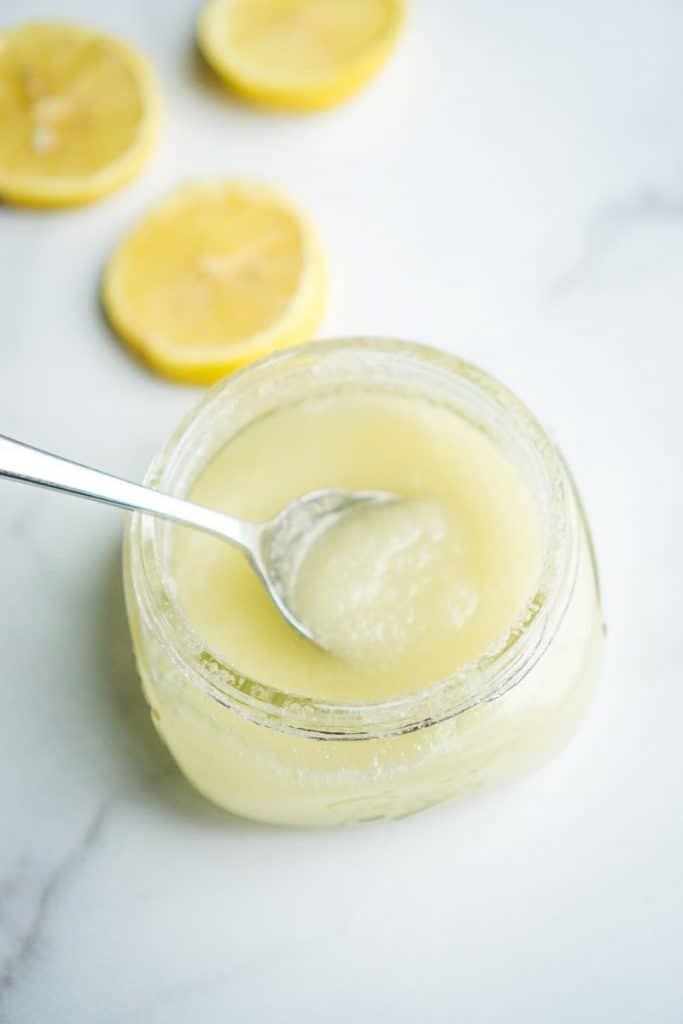 One of the easiest bath and body projects you will do!
A lot of people are scared of soap making because of the dangerous ingredients, and that's totally understandable. Making soap isn't right for everyone. But making a sugar scrub at home is so easy. Seriously, so easy. I used to spend big bucks in college for department store body scrubs that were exactly like this one, which costs pennies to make.
Homemade sugar scrubs are also very flexible and forgiving. There's no need to weigh the ingredients, because the measurements don't have to be exact. You can substitute almost any oil you like, as long as you keep the proportions of solid oil and liquid oil the same.
Watch how easy!
Ready for more fresh, citrusy goodies?
What if I want a different fragrance?
That's absolutely fine! You can use anything you like to scent this scrub: any skin safe essential oil, or a fragrance oil. Since there is no chemical reaction, just a mixing of ingredients, you don't need to worry about the scent fading or not reacting well with the oils.
Can I use salt instead?
Yes! Just be aware its a little harsher on the skin than sugar. It's also more expensive. But if that's what you want to do, just substitute it, with no other changes needed to the recipe.
Tools and ingredients you will need:
Making the sugar scrub, step by step
Melt the coconut oil in the microwave or over a double boiler until melted. Add the avocado oil and stir to combine.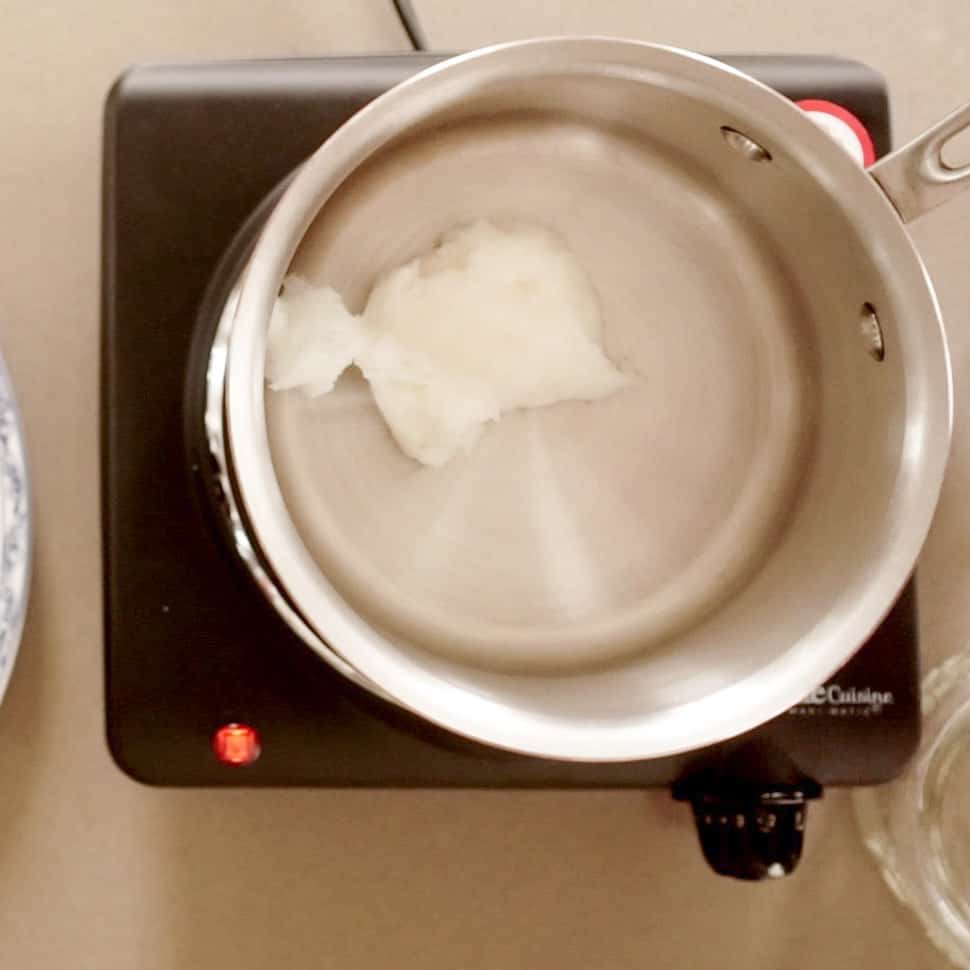 Add the cup of sugar and mix gently.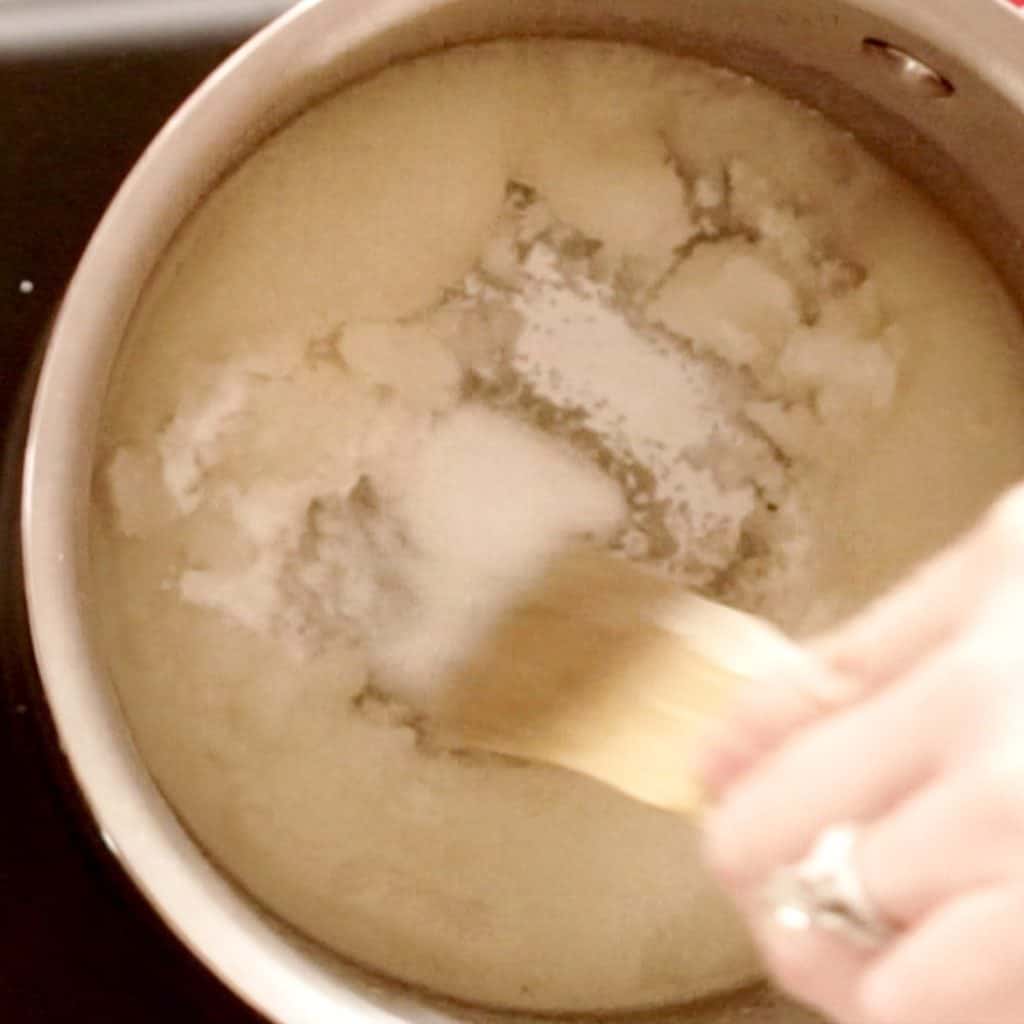 Add the essential oil, remove from the heat, and keep mixing until everything is throughly combined.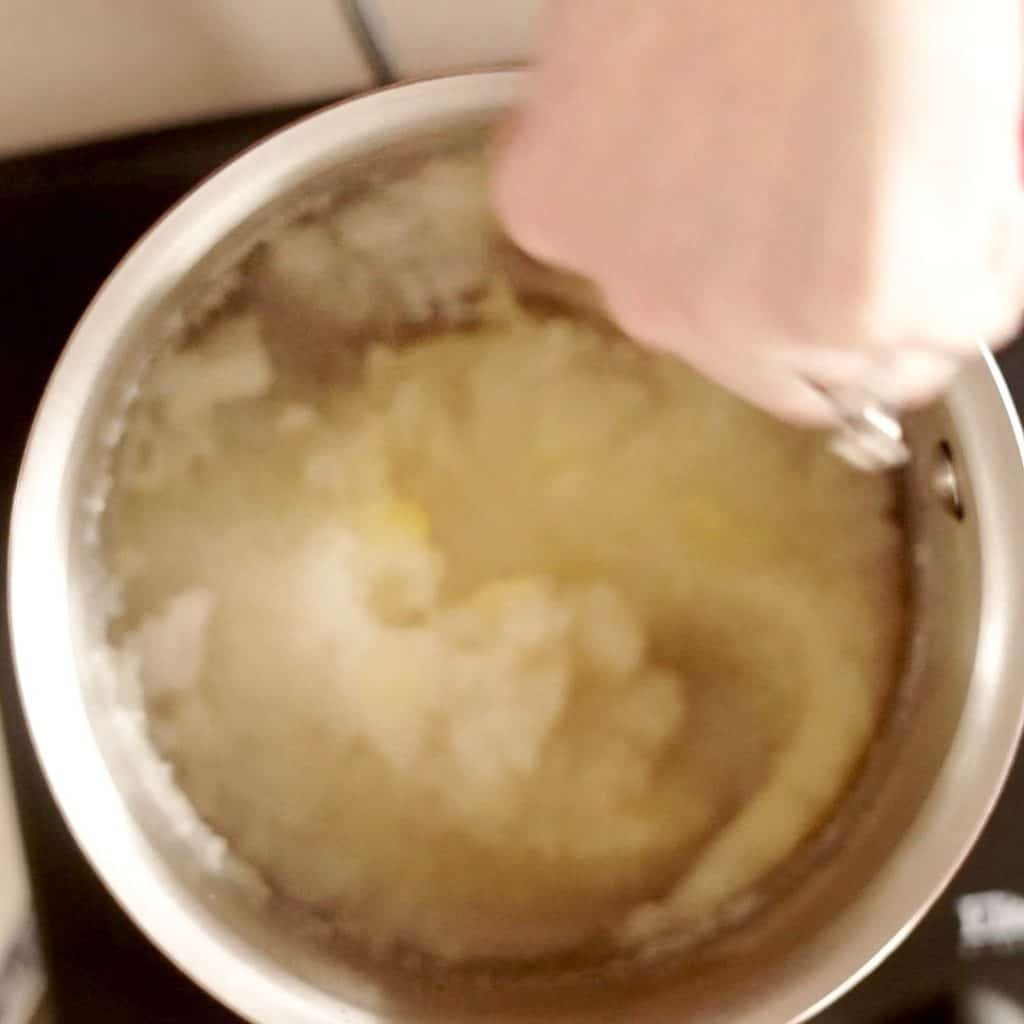 Pour into a lidded, clean container. It will keep at room temperature for at least six months.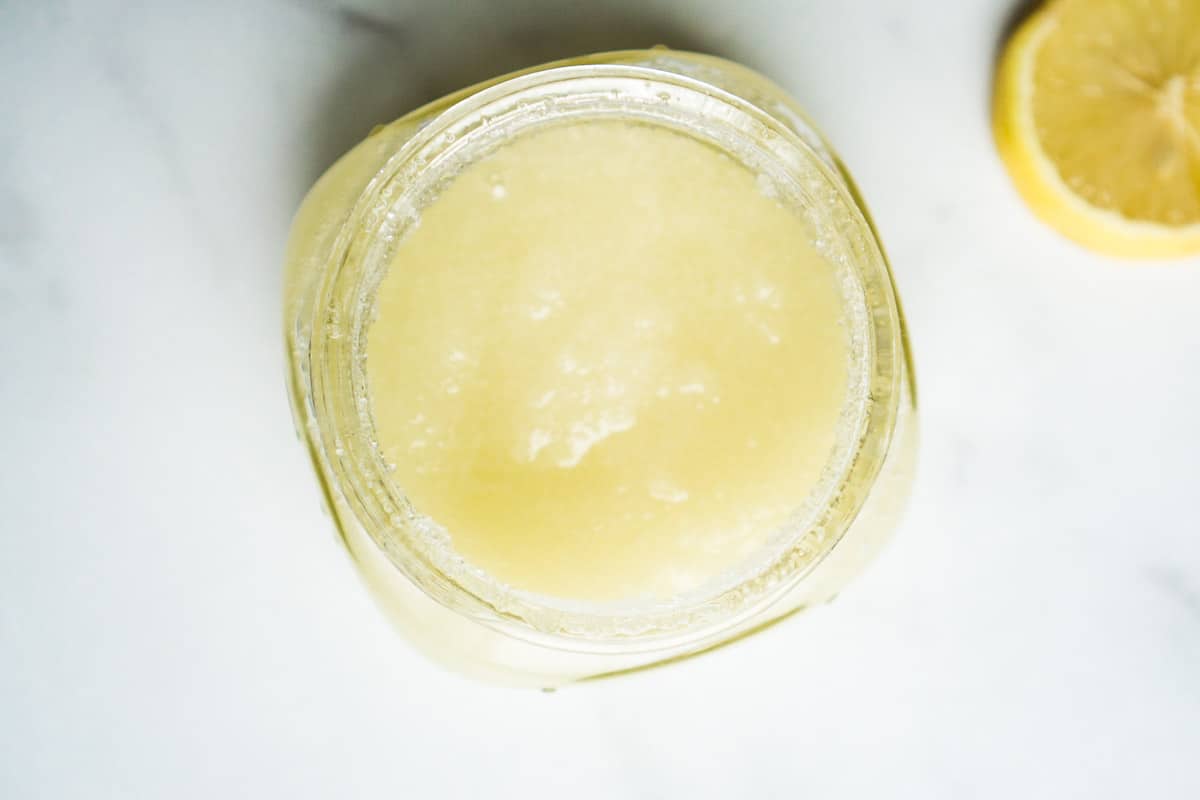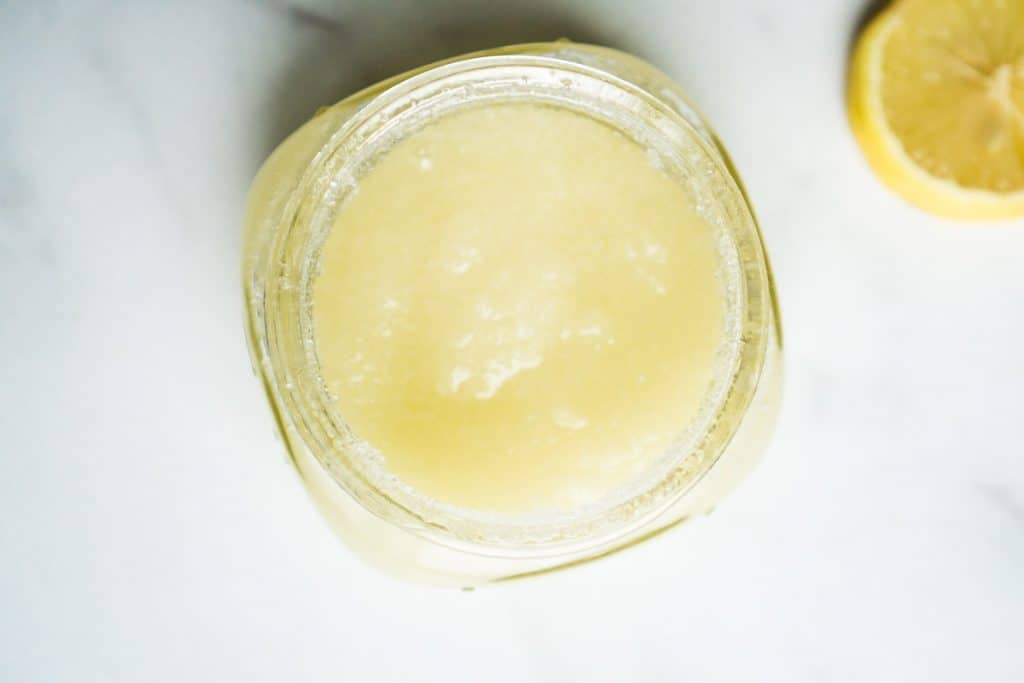 Here's a printable version of the recipe!
Homemade Citrus Sugar Scrub
Print Recipe
A very easy homemade body scrub using simple ingredients. Makes a great gift!
Click here for a FREE autumn cookbook (25+ Recipes!)
Ingredients
1

cup

white sugar

1/3

cup

coconut oil

2

tablespoons

avocado oil

see notes for substitutions

1

teaspoon

essential oil or fragrance oil

approximately 20 drops
Instructions
Melt the coconut oil over low heat on the stovetop, or in the microwave at 50% power for 45 seconds. Mix in the avocado oil and stir well.

Add the sugar and stir to combine. Add the fragrance or essential oil, if using.

Pour into a clean storage container. Stores at room temperature for up to 6 months.
Notes
Any skin safe oil that stays liquid at room temperature can be substituted for the avocado oil. Good alternative are olive oil, castor, or almond.
If your house is very cool, the coconut oil may harden up. It will melt again in the heat of the shower.
Did you make this recipe?
If you loved it, please leave a review!
Any questions? Leave me a comment!