I've created these awesome free printable egg carton labels that you can stick on your cartons to give them a super pretty and unique look. Whether you sell your eggs, give them away, or keep them for yourself, these will add just a little charm to your cartons.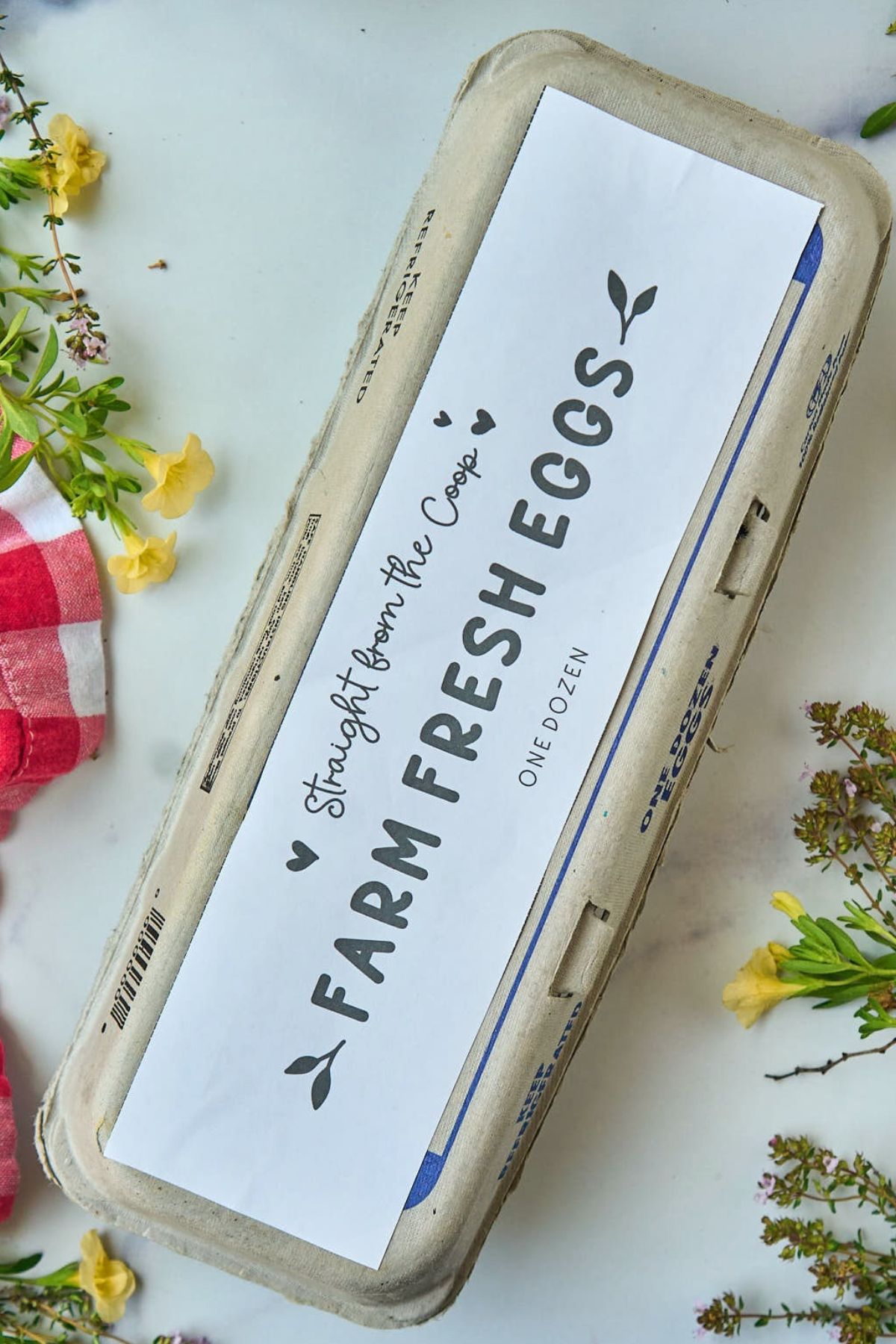 The button will take you to a Dropbox link that contains the PDFs. They will open in a new window. I recommend downloading them rather than printing them directly from the browser window!
🥳 Links to files
classic labels
fun labels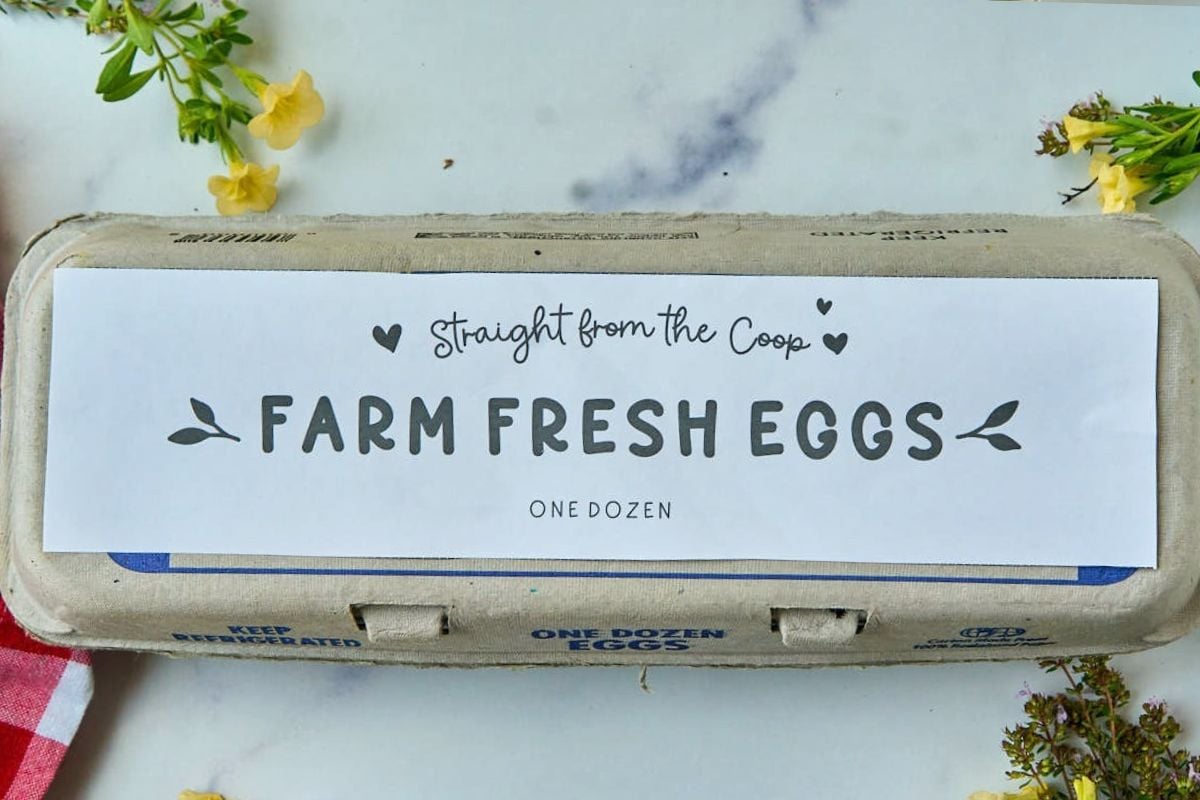 small labels
Looking for something smaller? These little guys will fit right above the opening for the eggs, and will save you lots of sticker paper!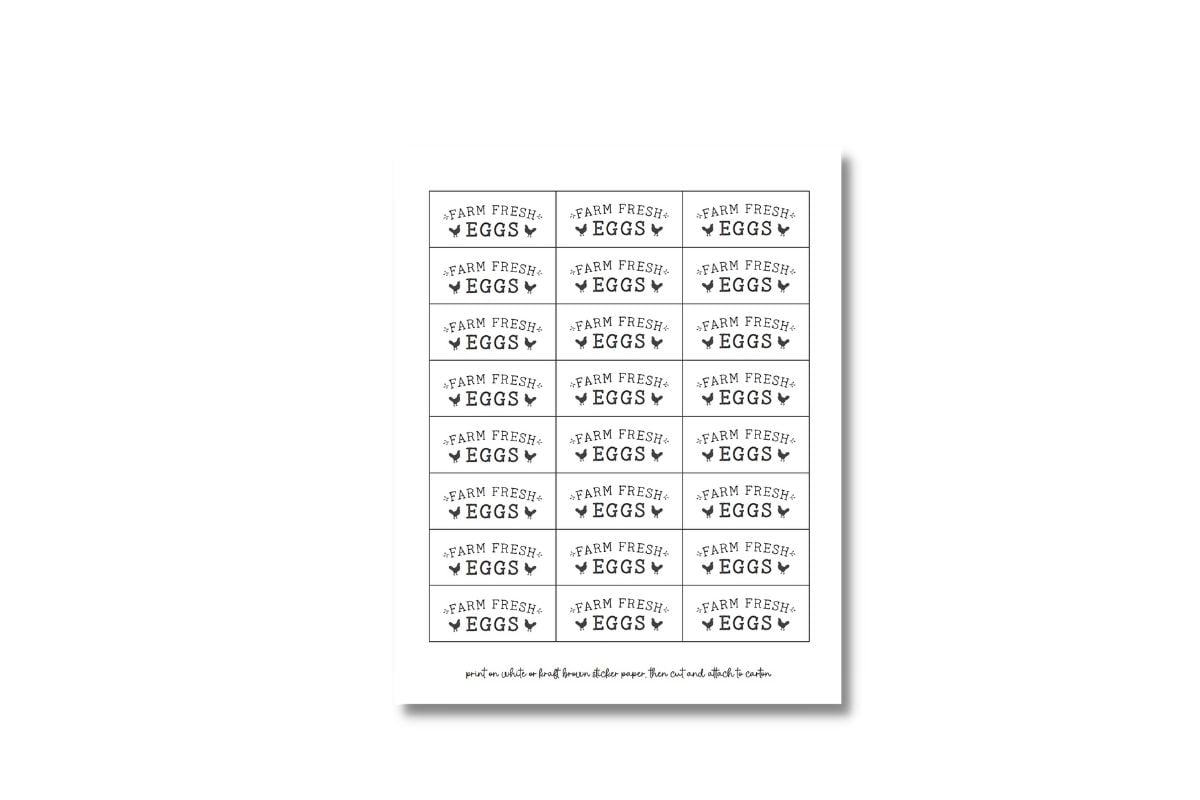 🖨 Printing tips
Make sure the carton surface is clean and dry before applying the labels for optimal adhesion.
If you prefer, you can use waterproof sticker paper for extra durability.
Store your cartons in a cool, dry place to ensure the labels stay intact.
✅ How to use the labels
Before we begin, let's make sure you have everything you need. Here's a quick list of supplies:
Sticker paper: Make sure it's compatible with your printer.
Printer: Any inkjet or laser printer should do the trick.
Scissors or a craft knife: To cut out the labels neatly.
Egg cartons: Your freshly laid eggs deserve a cozy home!
Choosing Your Style: First things first, decide which style suits your eggs' character the best. If you prefer a timeless, rustic feel, the classic farmhouse style will add a touch of nostalgia to your cartons. On the other hand, if you're looking for a more contemporary and playful vibe, the fun and modern style will be right up your alley.
Printing and Cutting: Once you've selected your style, download and print the corresponding labels. Make sure to follow the printing instructions for your specific sticker paper. Once your labels are printed, carefully cut them out using scissors or a craft knife. Take your time to ensure clean edges and tidy cuts.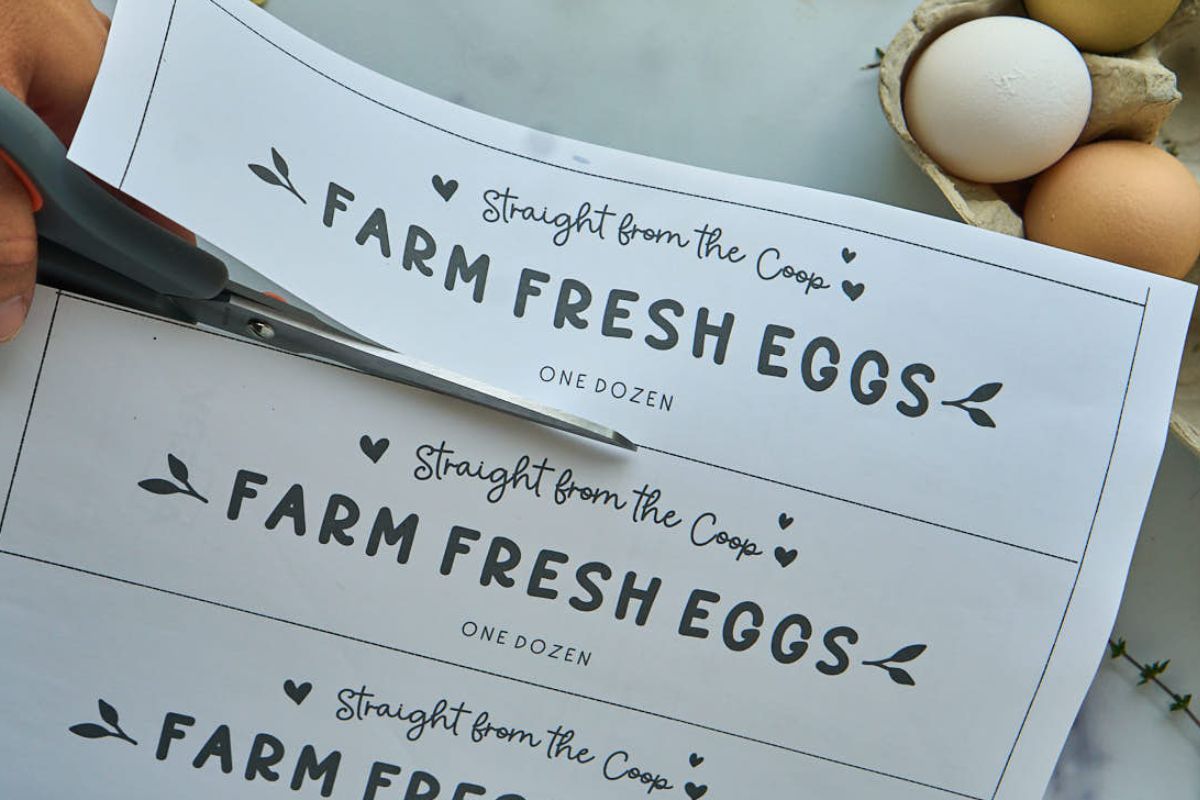 Applying the Labels: Now, here comes the fun part! Peel off the backing of each label and carefully stick them onto your egg cartons. Take a moment to admire how instantly charming and eye-catching they make your cartons look.
Related posts